Yesterday I wrote about how Lufthansa pilots are going on strike today (Tuesday), which will cause nearly half of all longhaul Lufthansa flights to be cancelled. Fortunately Lufthansa was still able to operate about 90 of their scheduled longhaul flights for today, which isn't terrible given the circumstances.
This is the 13th time Lufthansa's pilots are striking since April 2014. The seemingly never-ending negotiations between Lufthansa's pilots and management are centered around raising the age at which Lufthansa pilots can take early retirement, as well as new pay grades for Germanwings pilots, which is Lufthansa's low cost carrier.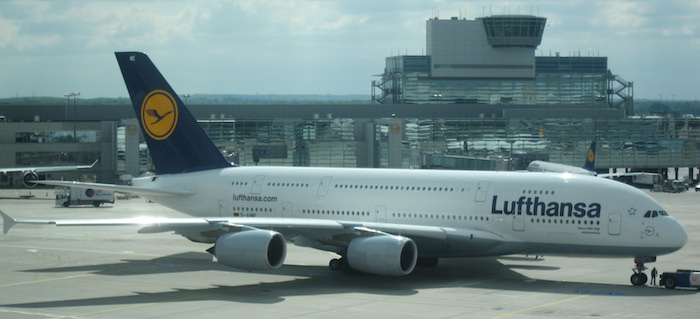 Well, it seems like one day of striking wasn't enough, because Lufthansa pilots have decided to extend their strike through Wednesday, September 9, 2015. Between 12:01AM and 11:59PM on Wednesday, short and medium haul flights to/from Germany will be impacted by labor action from The Vereinigung Cockpit, Lufthansa's pilot union.
Lufthansa has began publishing their short and medium haul schedule for Wednesday, and it looks grim.
You can find up to the date information on the strike on Lufthansa's current travel information page, and can check the flight status page to see if your flight is impacted.
Interestingly Lufthansa links to a page entitled "Your Passenger Rights" on their travel information page. Europe has the super-generous EU261 policy for compensation, whereby you're entitled to cash compensation when your flight is cancelled and/or you experience a delay. Unfortunately these rights don't apply under certain circumstances, including the following:
If your flight, for which you hold a valid reservation, is cancelled, you are entitled to re-routing, care, refund and compensation as laid out here above. You are not entitled to receive a compensation if the cancellation is attributed to extraordinary circumstances which could not have been avoided, even if all reasonable measures had been taken. Examples include bad weather conditions, political instability, strikes, security, risks, unexpected flight safety shortcomings.
At some point you have to wonder if a strike is really an "extraordinary circumstance which could not have been avoided even if all reasonable measures had been taken," when it comes as a monthly thing. It's sort of tough to make that argument when virtually no other airline has the frequency of pilot strikes that Lufthansa does, no?