The relationship between Etihad and Lufthansa has turned around significantly over the past year, thanks entirely to airberlin. Etihad has invested in airberlin, airberlin has been in a bad financial situation, and Lufthansa is helping out airberlin (for selfish reasons, of course).
To expand on that a bit:
Airberlin has been in a horrible financial situation for a while and has been bleeding money with no end in sight
Etihad owns a 29% stake in airberlin, and has basically threatened to cut them off, which has meant that radical changes are needed
As part of this, Lufthansa will be taking over 38 planes from airberlin, and using them primarily for Eurowings, which is their low cost division
It seems odd for Lufthansa to essentially bail out their biggest competitor (since it's very possible Lufthansa will also lose money when they operate these planes), but the goal is really to keep Ryanair and EasyJet out of Germany as much as possible, and Lufthansa knows that if airberlin goes out of business, those airlines will flood the market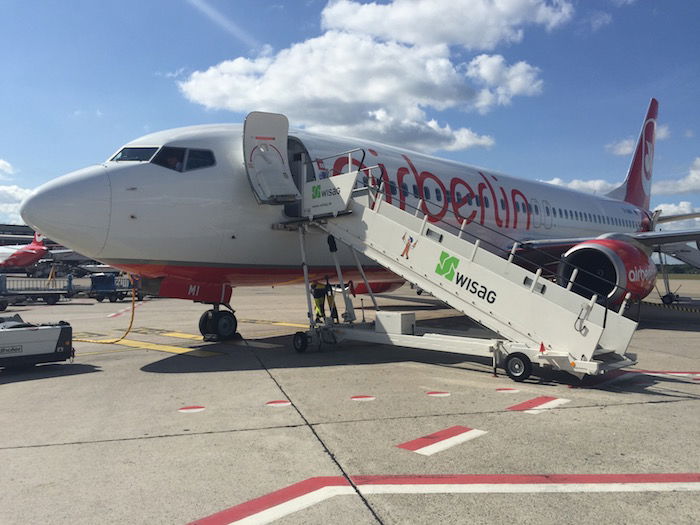 And this is where the direct relationship between Etihad and Lufthansa starts:
As of this month, Etihad and Lufthansa will be codesharing on select routes — Etihad will codeshare on Lufthansa's flights to Brazil and Colombia, while Lufthansa will codeshare on Etihad's flights to the UAE
Airberlin has had three CEOs in the past five years, and the latest one is about to leave; rumor has it that Thomas Winkelmann, who was the head of Eurowings for 10 years, and is now head of Munich Airport for Lufthansa, will become airberlin's new CEO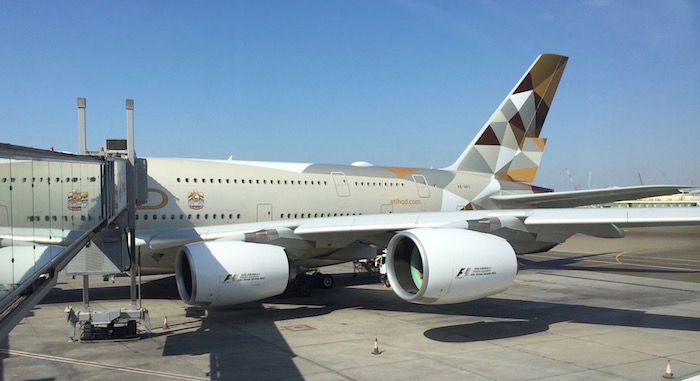 Well, it's starting to look like Etihad's relationship with Lufthansa may soon be expanding even further. Reuters suggests that an Italian newspaper is reporting that Etihad is considering buying a 30-40% stake in Lufthansa, and in a second step, the airlines are considering a full-blown merger:
Germany's Lufthansa and Etihad Airways are in talks to possibly merge the two airlines, Italian newspaper Il Messaggero said in an unsourced report on Tuesday, boosting the German airline's share price.

According to the paper, managers from both companies have for weeks been examining the possibility of Etihad buying a 30-40 percent stake in Lufthansa through a sale of new shares to the Abu Dhabi state-owned airline.

In a second step, the two airlines would look at a full-blown merger, the paper said, adding that the parties would meet shortly to speed up the talks.
This is all according to unsourced reports, so I certainly wouldn't take this as fact. At a minimum it's interesting to talk about, however. Both steps of this potential deal surprise me:
Etihad's strategy of investing in foreign carriers hasn't really paid off much, so I figured they'd do less of that given the financial pressure they're under, rather than more of that; then again, Qatar Airways has been investing in British Airways, and has been quite successful with that so far.
A full-blown merger seems highly unlikely and disjointed; while codesharing or some sort of expanded joint venture seems likely, I just don't see this happening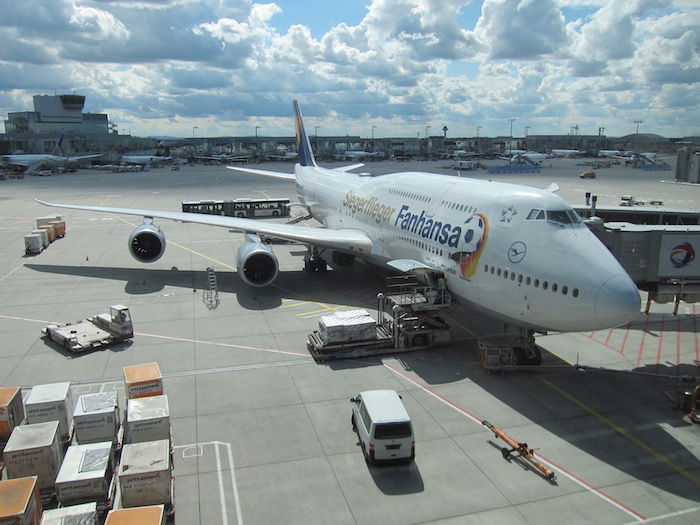 Bottom line
While Etihad is under a lot of financial pressure, I feel like an investment in Lufthansa could make sense. Qatar Airways' investment in British Airways has worked out well, and I imagine the same would be true for if Etihad invested in Lufthansa. This could potentially give them a lot more access to the German market, and also allow the two rivals to work together in a mutually beneficial way.
However, the concept of a full-blown merger just doesn't make sense…
This also potentially has some interesting implications for Alitalia, which Etihad seems keen to drop.
(Tip of the hat to @istrakhov)