In a way there's an inverse correlation between award availability and the ease of searching that space online. In other words, as much as I appreciate when airlines make it easy to book award tickets online, it also means there's a lot more competition for those seats.
For example, American lets you book many of their partner airlines directly through their website, but not Cathay Pacific. As annoying as it is to have to call to book, I actually prefer it that way, because it means there's less competition for those seats.
United has a fairly comprehensive website when it comes to displaying partner airline award space, though historically they haven't displayed Brussels Airlines and LOT Polish award space. These two airlines also happen to have extremely good award space, so I don't think it's unreasonable to assume that's at least partly due to the fact that it's not bookable through United's website.
Earlier in the year United began displaying Brussels Airlines award space on their website, though within a matter of weeks they removed the space again.
It looks like United has now added LOT Polish award space to their website. LOT exclusively flies Boeing 787s to North America, and their gateways include Chicago, New York, and Toronto.
Award space is generally excellent, with plenty of business class award space (the dates below in green have business and economy award space, while the dates in yellow only have economy award space).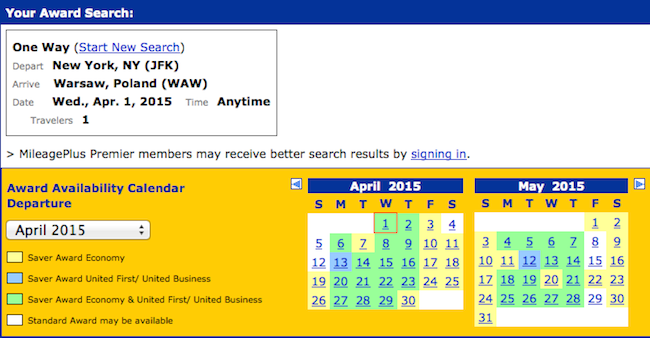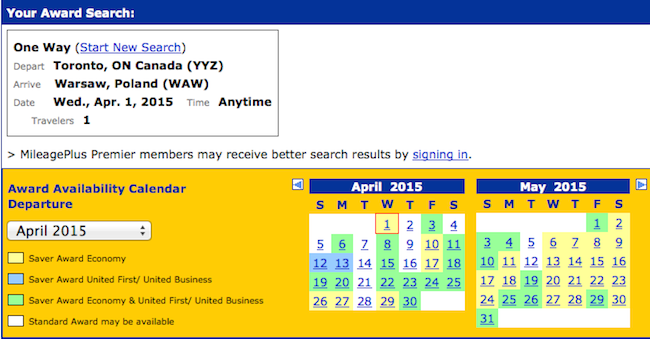 LOT ultimately has a solid business class product on the 787 — it's fully flat, and the food is perfectly edible and service fine.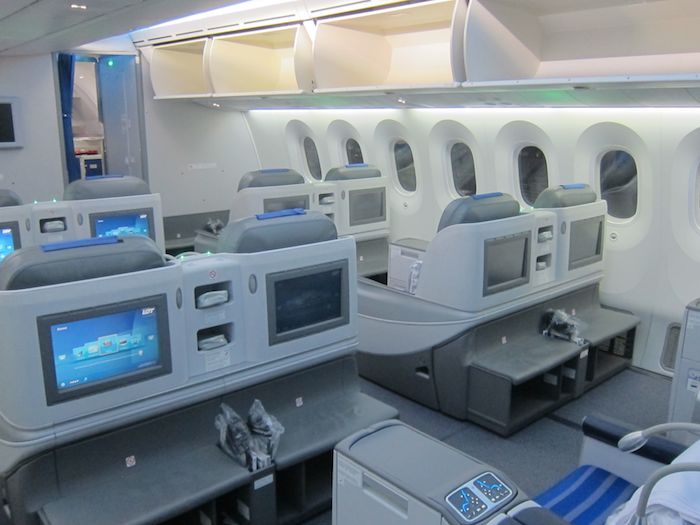 LOT Polish 787 business class cabin
I definitely wouldn't hesitate to fly with them. I had the chance to fly LOT Polish business class from New York to Warsaw a couple of months ago, and enjoyed my flight. It was much better than my flight on them from Warsaw to Chicago early last year, on one of their ancient 767s (which have now all been retired, fortunately).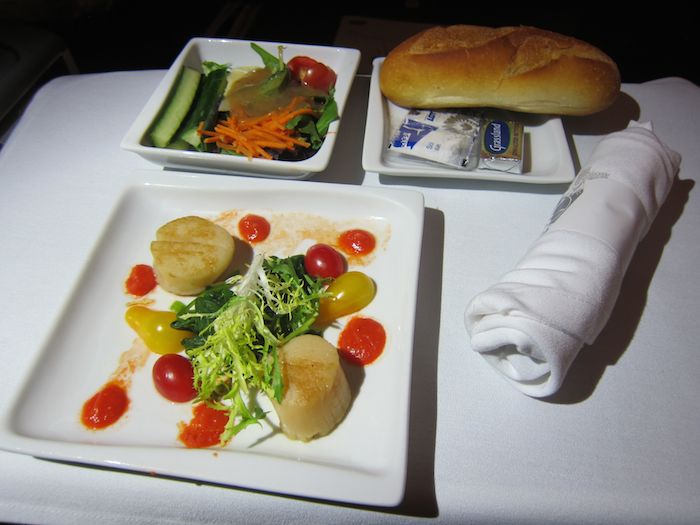 LOT Polish 787 business class appetizer and salad

While United now charges 70,000 miles one-way for business class between the US and Europe on a partner airline, Aeroplan is still a great program for redeeming on LOT Polish flights. They charge just 45,000 miles one-way between North America and "Europe 1," so that's a great deal, especially since they don't impose the $400+ each way fuel surcharges for travel on LOT, unlike for travel on other airlines.

Bottom line
This isn't earth shattering, but of the websites for searching Star Alliance award space, United's is certainly the easiest to use (though not as accurate as the ANA website). Being able to search LOT Polish award space there as well makes things a bit easier.
(Tip of the hat to M)