While United has never really blocked Brussels Airlines award space, it hasn't been searchable on united.com So you'd have to use another website — like the Aeroplan website or ANA tool — to find Brussels Airlines award space, and then call United to complete the booking.
Well, it appears as if that has changed, as united.com now shows Brussels Airlines award space. For example, here's the calendar for searching nonstop award space between New York JFK and Brussels (the only United partner flying the route nonstop is Brussels Airlines):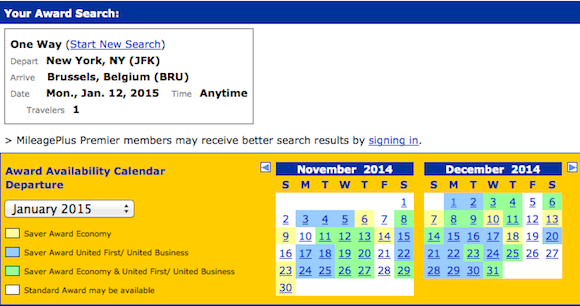 And when you click on individual dates you'll see the availability matches:

Brussels Airlines has actually always had very good business class award space. I'm not sure if that's largely because the award space didn't show on united.com (after all, making the booking process easy is a double edged sword for the savvy among us), as that's certainly a possibility.
As a reminder, Brussels Airlines flies nonstop to Brussels from New York JFK and Washington Dulles. I flew them last year from New York to Brussels, and quite enjoyed my flight. They have fully flat staggered seats in business class (which aren't my favorite, but aren't my least favorite either), and well above average service and catering.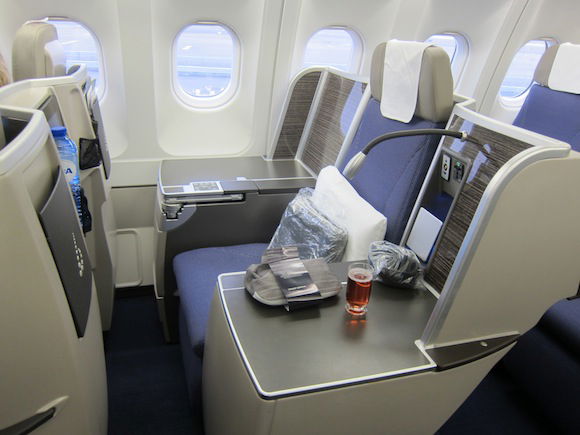 This would have been much more useful before the United devaluation, given that the cost of a one-way partner airline business class award between the US and Europe went from 50,000 miles to 70,000 miles. Comparatively the value of a one-way partner airline business class award to Asia is much better at 75,000 miles, given that they'll let you route via Europe.
Unfortunately United's website still doesn't display LOT Polish award space.
You've gotta wonder if the award space was intentionally only added after the devaluation. Okay, you don't really have to wonder, the answer is pretty obvious…
(Tip of the hat to Sahib)