LEVEL is IAG's new longhaul, low cost carrier. Arguably the biggest challenge faced by full service airlines nowadays is the increasing popularity of low cost carriers. IAG (the parent company of Aer Lingus, British Airways, and Iberia, among others) has tackled this trend in a few ways:
LEVEL's first longhaul routes were from Barcelona to Los Angeles and Oakland. Since then they've expanded to Boston and Buenos Aires. Furthermore they're adding flights out of Paris as well, including to Montreal, Newark, Guadeloupe, and Martinique (in the process they're discontinuing the OpenSkies brand).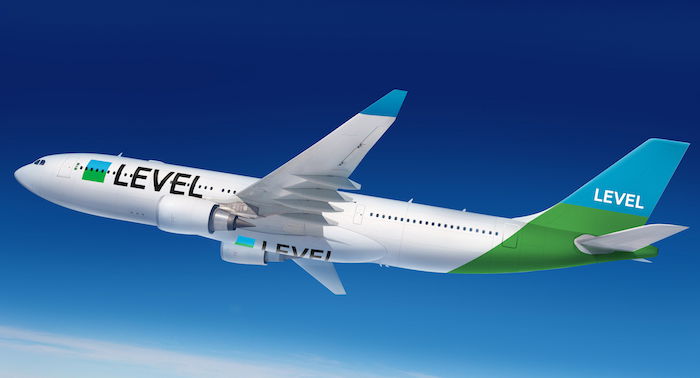 While not that huge of a deal, LEVEL has announced a change that I find interesting.
As of October 28, 2018, LEVEL will be switching their Bay Area flights from Oakland (OAK) to San Francisco (SFO). The flight will continue to operate twice weekly, and will have the following schedule:
IB2621 Barcelona to San Francisco departing 1:30PM arriving 5:15PM
IB2622 San Francisco to Barcelona departing 7:15PM arriving 3:50PM (+1 day)
Oakland is the airport that has become most popular with low cost carriers. For example, all of Norwegian's Bay Area operations are out of Oakland. Yet somehow IAG airlines seem to be shying away from the airport.
Not only is LEVEL pulling out of Oakland, but as of October British Airways is canceling their flight between London Gatwick and Oakland. Initially it seemed like this would be a permanent cancelation, though as it turns out they'll resume this flight next spring, though with reduced frequencies.
What could their motivations be with these changes? Presumably there are some advantages to flying out of Oakland:
The fees for an airline to operate out of OAK are lower
The airport isn't as congested as SFO
There are also some advantages to SFO, though:
The airport has better name recognition, especially among foreign travelers
In general there are synergies/cost savings from consolidating operations among flights at one airport (however, that may not be the case here — presumably LEVEL uses contract staff at Oakland, and they may continue to do that at SFO, as contract staff may be cheaper than using their own British Airways staff)
My guess here is that LEVEL thinks the lack of name recognition of Oakland may be hurting the route (either in terms of load factors, or in terms of their ability to charge as much as possible). Those living in the Bay Area are likely to check all Bay Area airports when searching flights, and I know some people even prefer OAK (it all depends on where you are). At the same time, if you just go to Google Flights and enter "BCN" to "SFO," options out of Oakland won't show up.
What do you make of LEVEL switching operations from OAK to SFO? What do you think their motivation is?