---
I believe this will be my first-ever review of a bus here at OMAAT, though I figured I might as well…
I was arriving at Paris Charles de Gaulle, and I had a flight out of Paris Orly a bit over six hours later. So after working from the arrivals lounge for a bit, at around 10:45AM I started looking at how best to get to Orly Airport. An Uber would have cost 65EUR, though after doing some Googling I read about Le Bus Direct, which is the official bus service from the airport.
I believe Air France used to offer this coach service, but it was taken over by Le Bus Direct (I'm not sure if this is simply a rebranding, or if it's a fully new company). As luck would have it, the Terminal 2C station for them was located just outside the arrivals lounge.
Le Bus Direct operates four different routes from Paris Charles de Gaulle daily on an ongoing basis from 5AM until 11:40PM. The destinations include:
Paris Etoile/Champs-Elysees
Paris Eiffel Tower
Paris Gare Montparnasse
Orly Airport
On the wall there was signage explaining the routes, etc.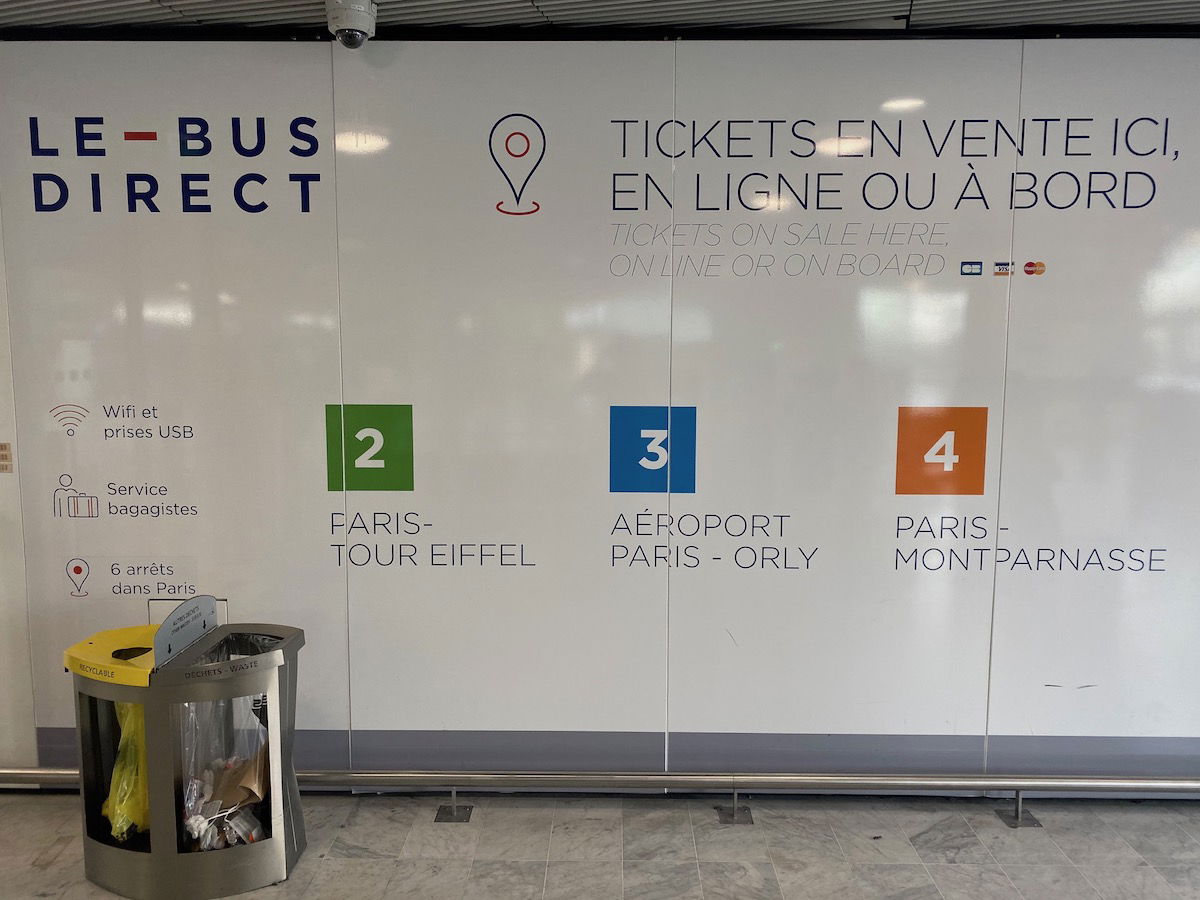 Le Bus Direct routes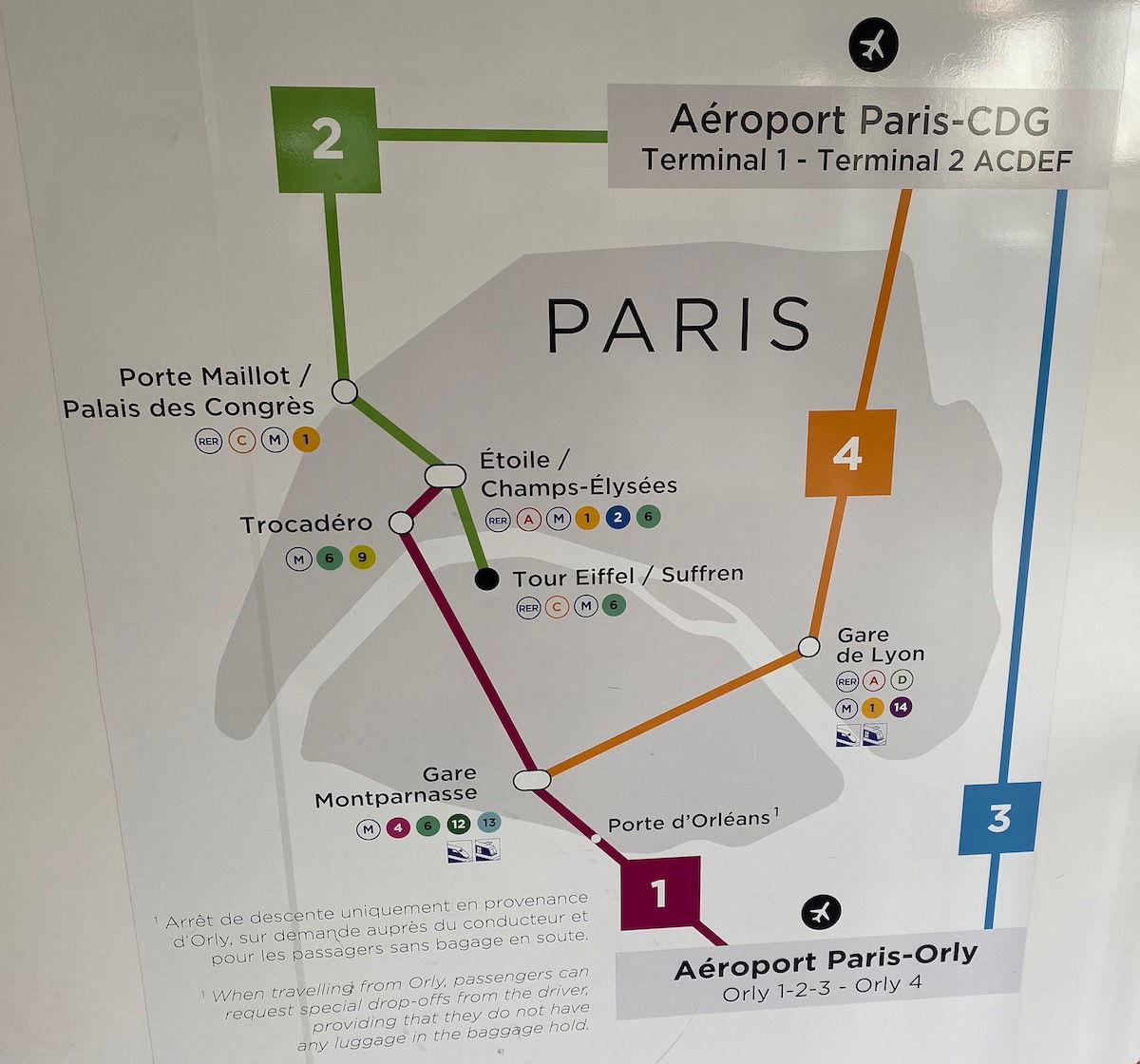 Le Bus Direct routes
There were a couple of ticket kiosks that accepted credit cards.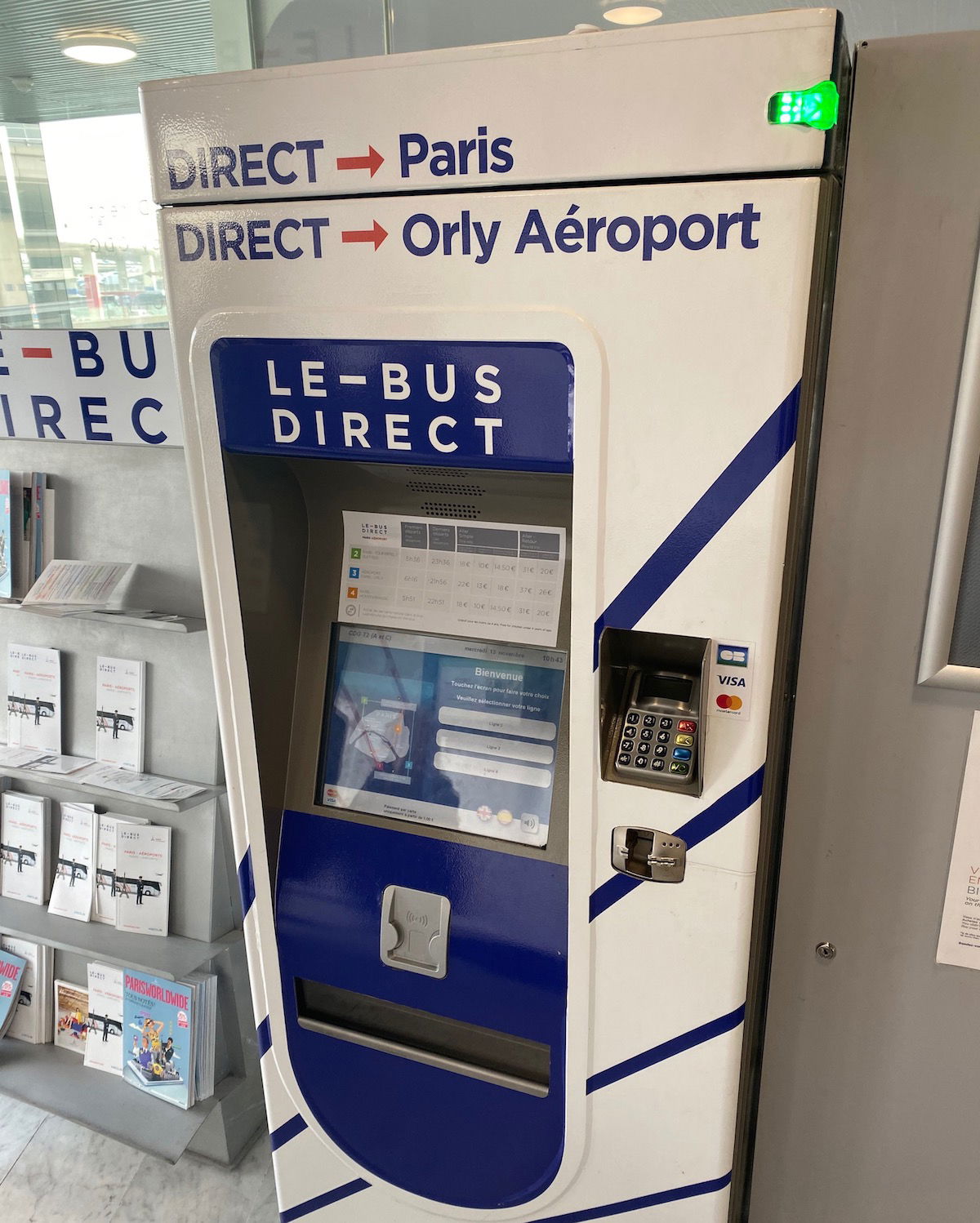 Le Bus Direct Paris ticket machine
While I had seen the prices online, I was still a bit shocked by them. 22EUR per person for a one hour bus ride seems a bit pricey (there is a bit of a discount if booking roundtrip).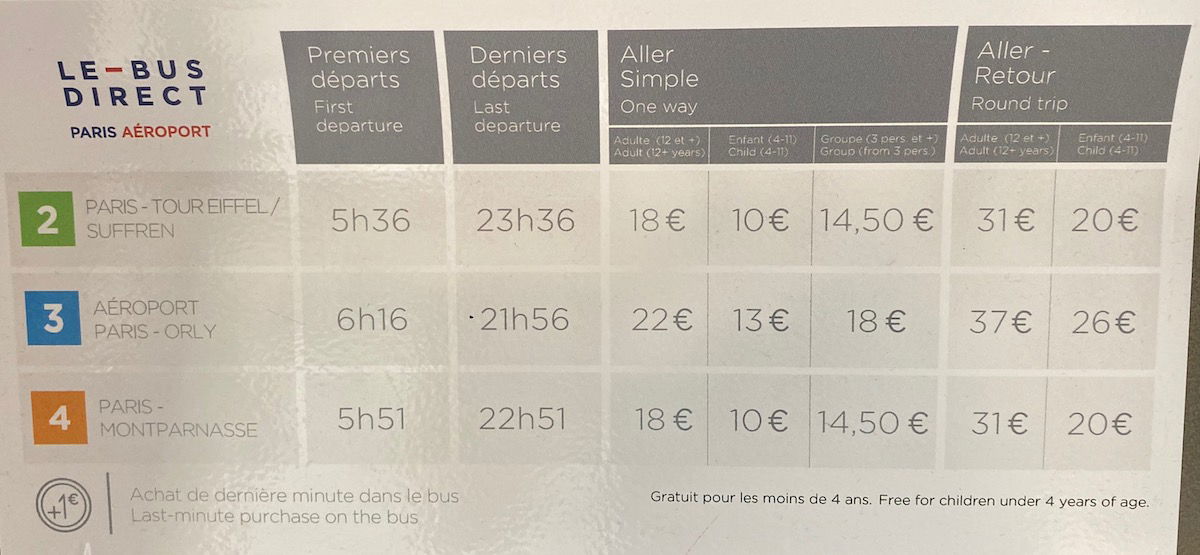 Le Bus Direct Paris pricing
Le Bus Direct doesn't publish a schedule, but rather the buses just seem to run almost constantly. So while there's seating inside, in reality you'll want to be outside on the lookout for the bus.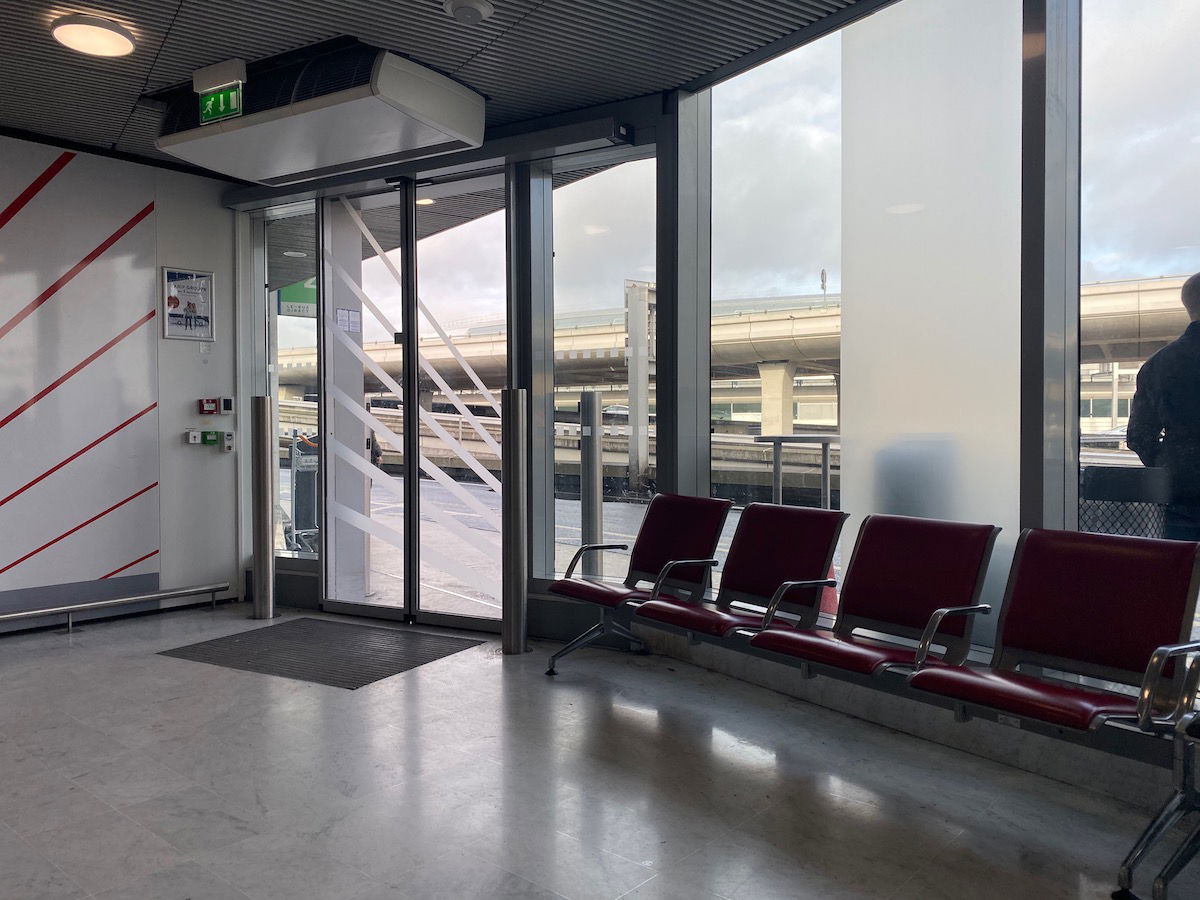 Le Bus Direct Paris CDG waiting area
The pick-up situation was really easy, as there were separate signs for each route (I was on route #3).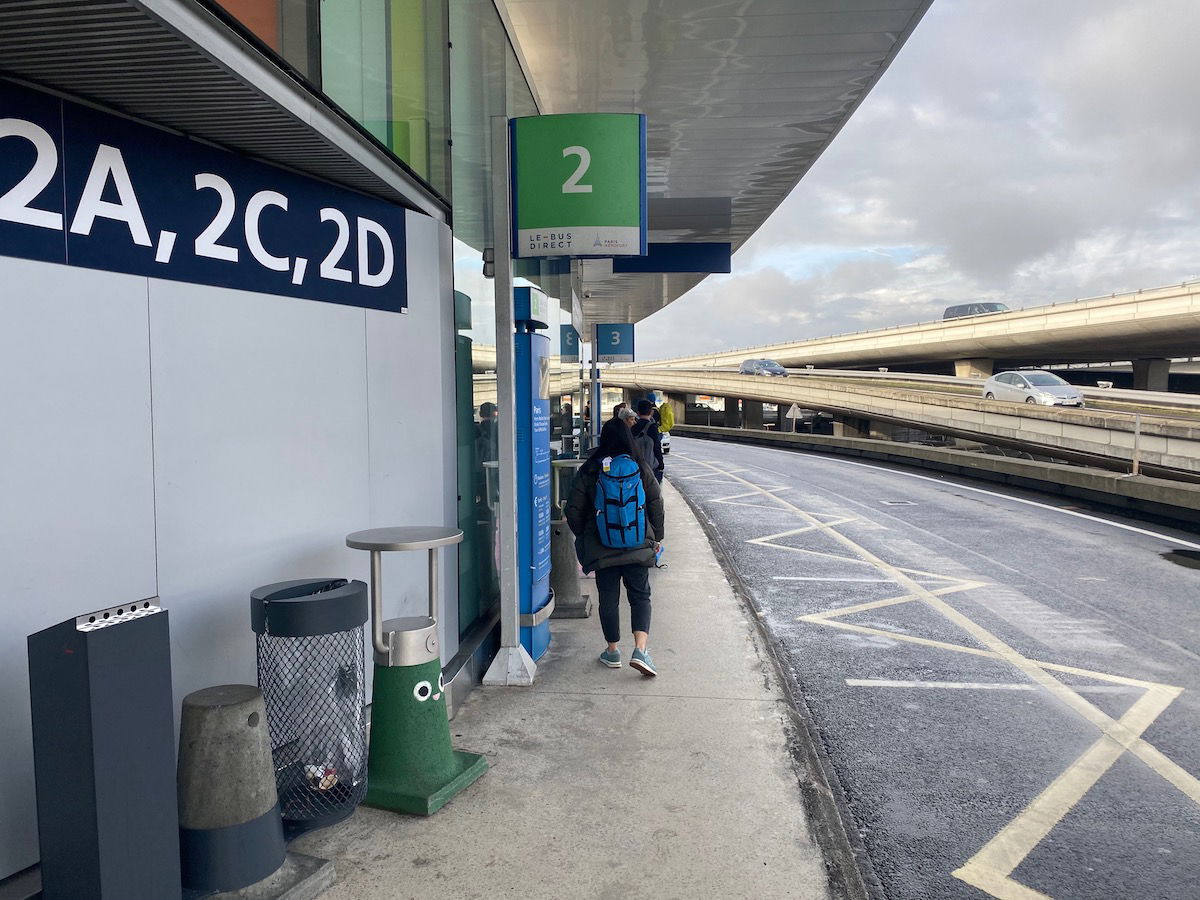 Le Bus Direct Paris CDG departure area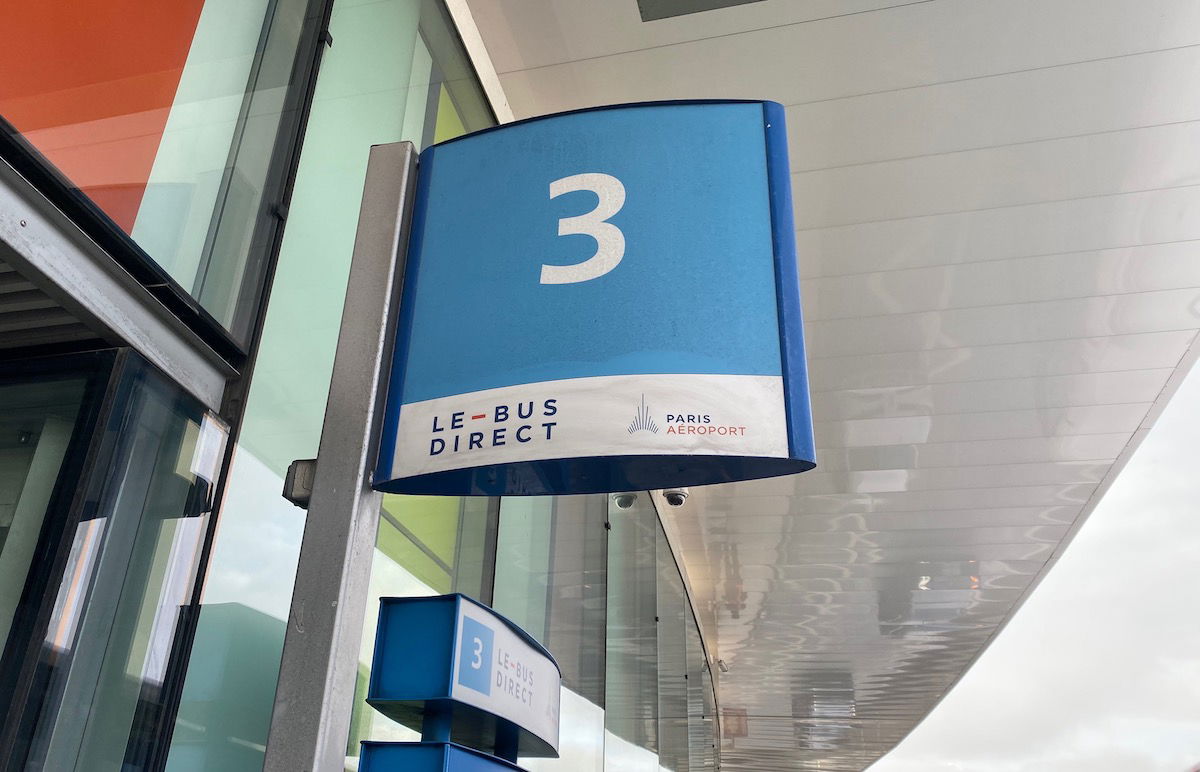 Le Bus Direct Paris Charles de Gaulle station
Sure enough, less than five minutes after I arrived a bus showed up.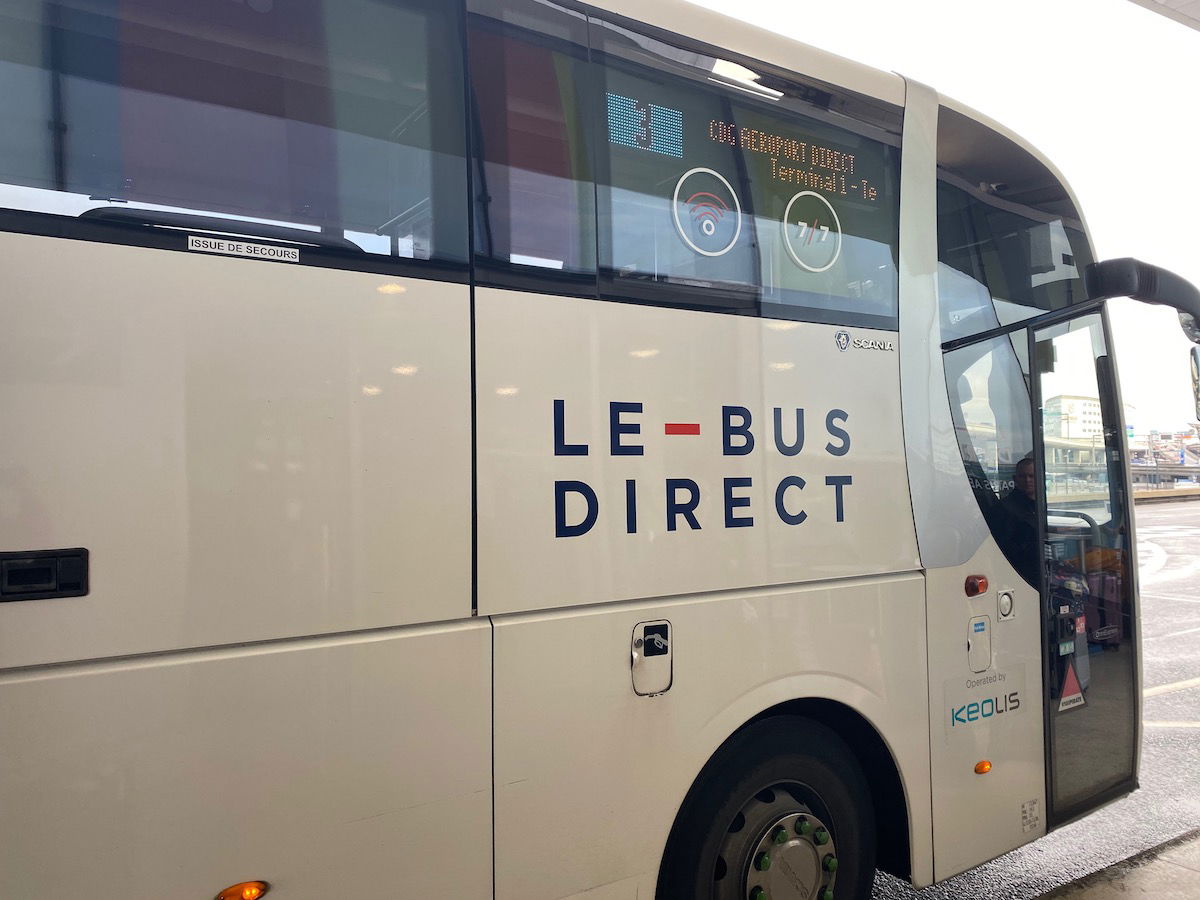 Le Bus Direct Paris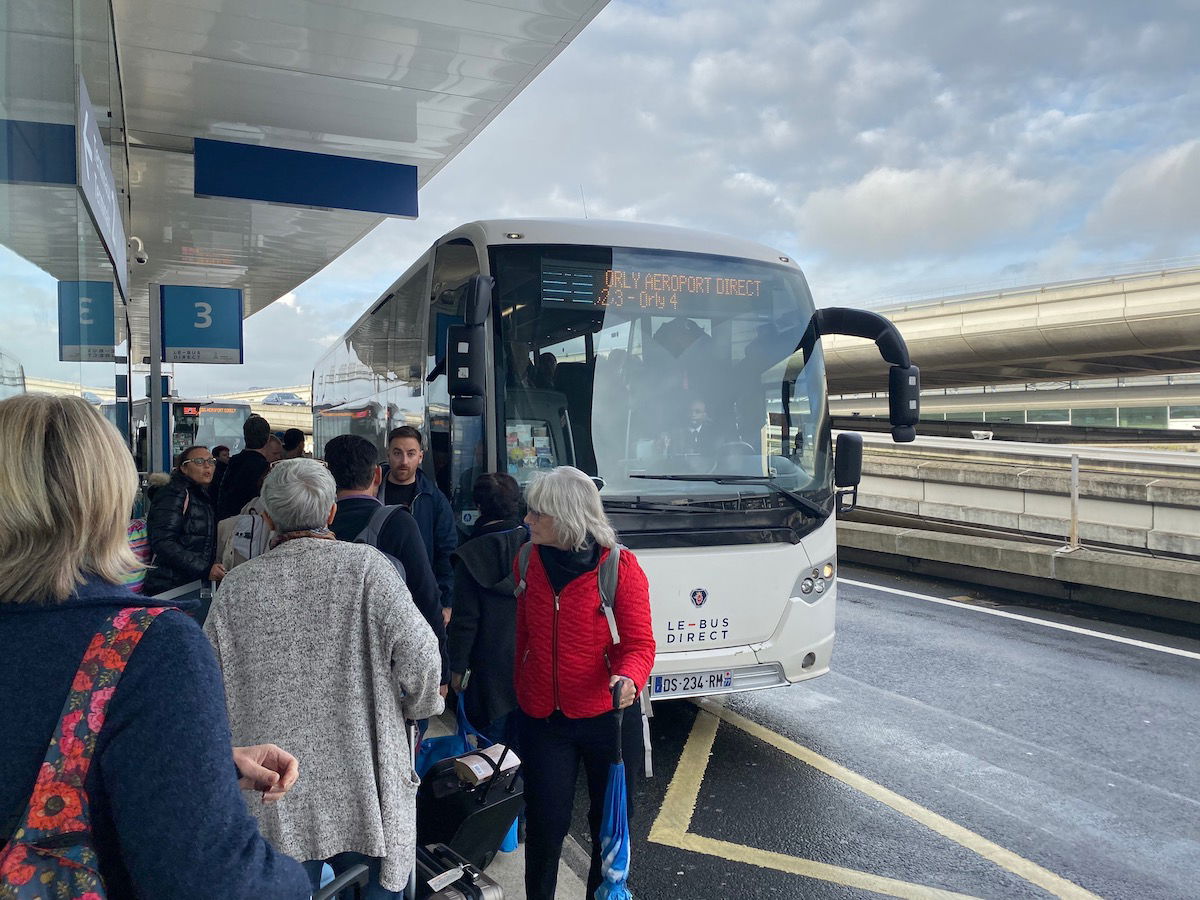 Le Bus Direct Paris
The bus was pretty basic, and legroom was about as good as you'd find on an ultra low cost carrier.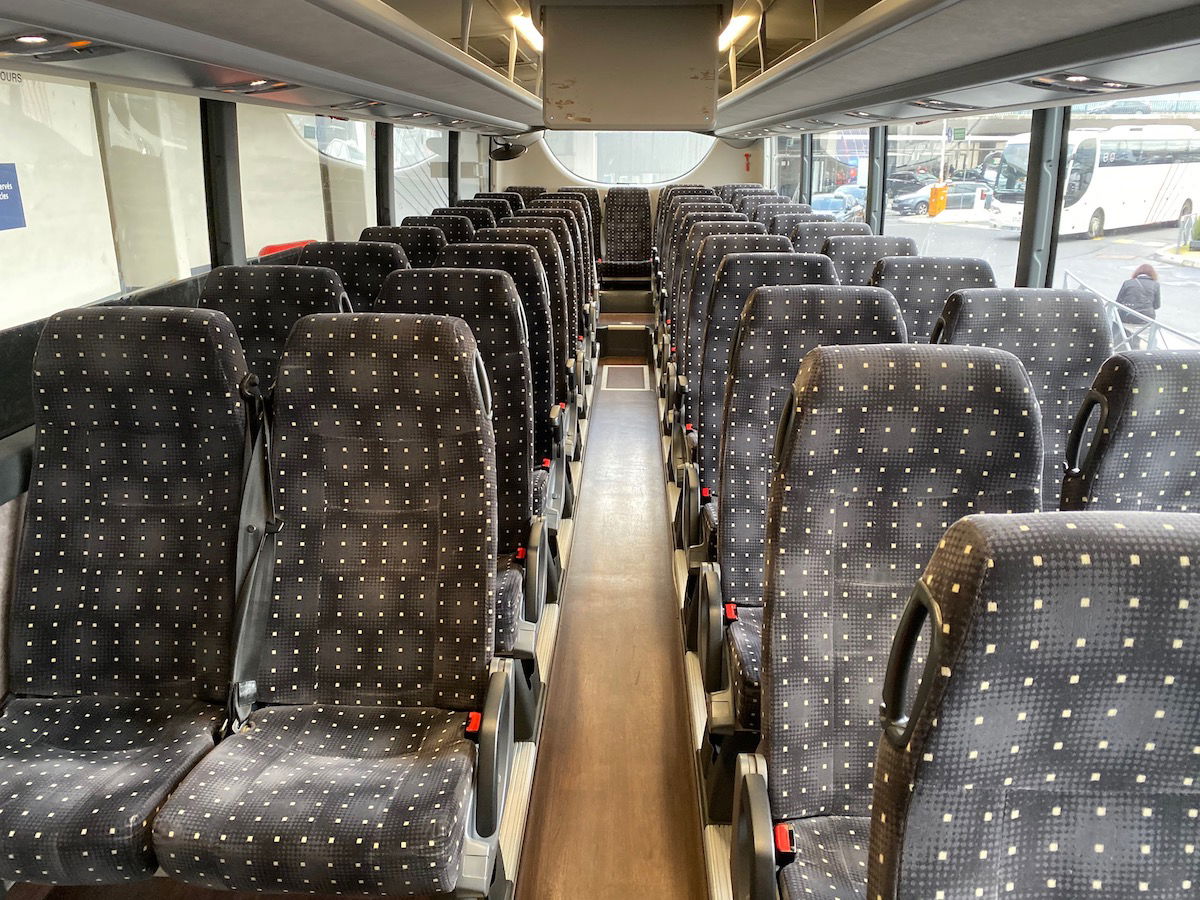 Le Bus Direct Paris seating
Funny enough it actually looks pretty spacious based on the below picture, but I swear my knees were up against the seat in front.

Le Bus Direct Paris seating
Each seat also has a USB outlet, and Wi-Fi is allegedly free, though I didn't see any network on my bus (and I could tether anyway).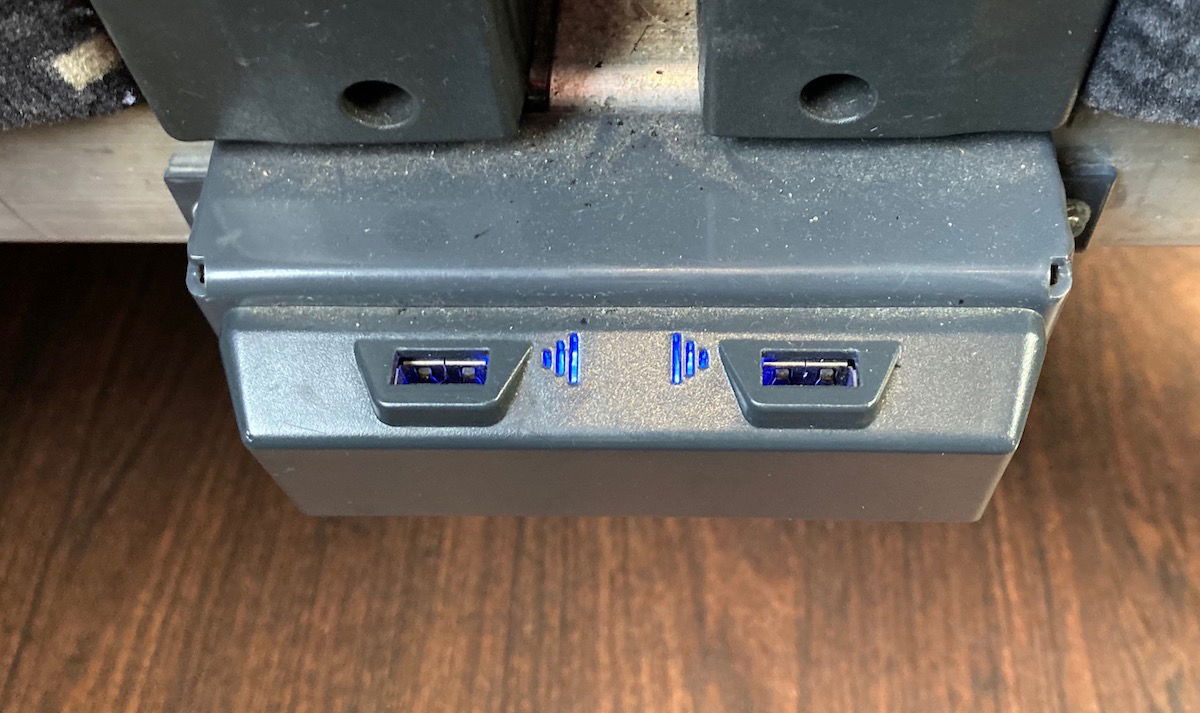 Le Bus Direct Paris power ports
There was nothing fun happening onboard — no onboard showers, no caviar service, no sundae cart, no amenity kits, no credit card pitches… nothing.
The bus ended up being totally full. We arrived at Orly Airport at around 11:50AM, less than an hour after departing Charles de Gaulle.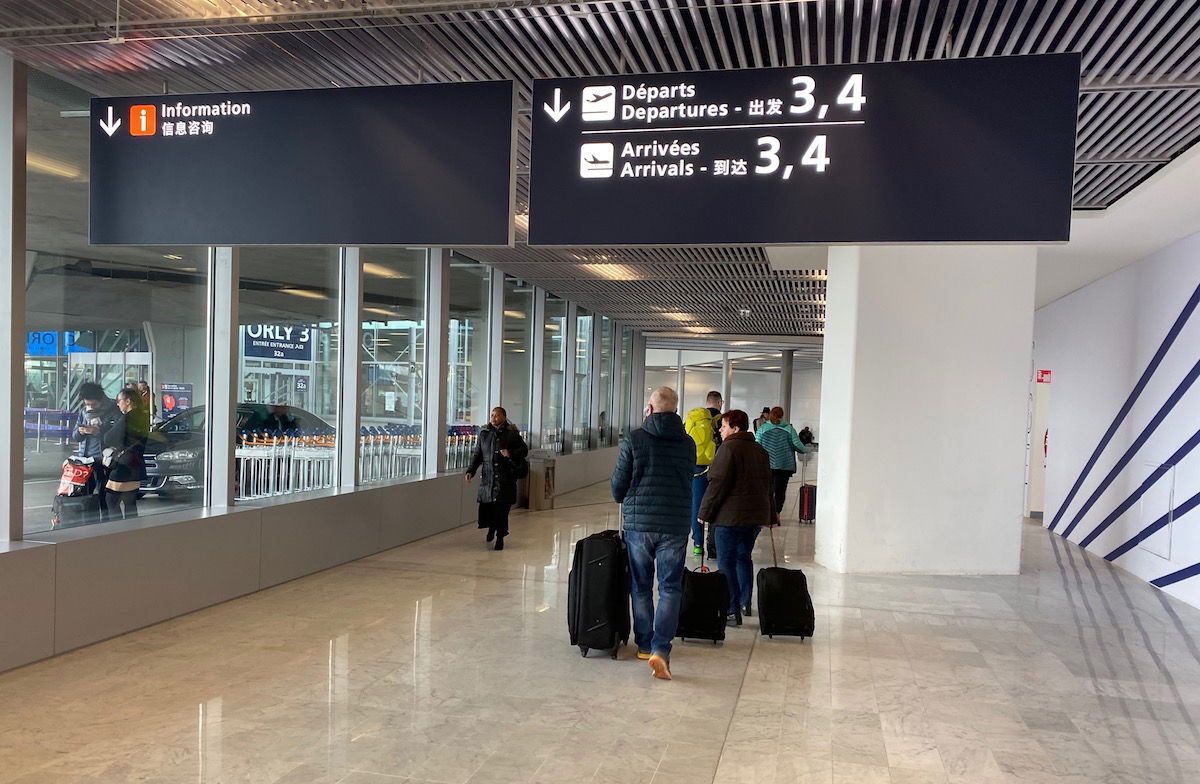 Arriving at Paris Orly Airport
Le Bus Direct Bottom Line
Le Bus Direct operates high frequency service from the airport to various parts of Paris, as well as between airports. While 22EUR seems steep, and while the buses aren't exactly comfortable, you can't beat the frequency with which they seem to operate service, and how easy the whole experience was.