In September 2019 it was announced that Delta would be buying a 20% stake in LATAM, and that the two airlines would be forming a joint venture.
This is a gradual process, as LATAM has to give one year notice for leaving oneworld, meaning they'll belong through the alliance through late 2020. In the meantime, Delta and LATAM will begin codesharing as of early this year, and American and LATAM will stop codesharing as of the end of this month.
Well, it looks like Delta and LATAM will now be co-locating in the same terminal at a US airport, which is the first time LATAM is moving terminals in the US since the Delta news was announced.
LATAM joining Delta at JFK Terminal 4
It has announced that LATAM will be moving from Terminal 8 to Terminal 4 at JFK as of February 1, 2020:
That's really soon
Terminal 8 is American's terminal at JFK, while Terminal 4 is Delta's primary terminal at JFK
As it's described, this relocation paves the way for smoother connections in New York between Delta and LATAM.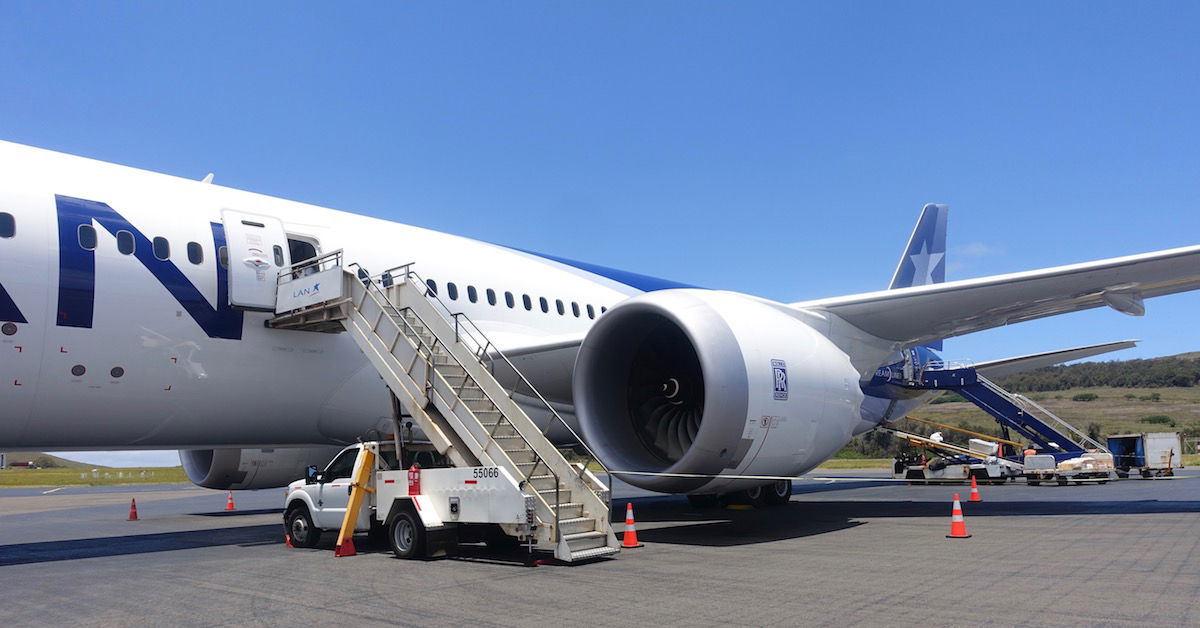 LATAM will be moving to JFK T4
Also as of February 1, 2020, LATAM business class, as well as LATAM Pass elite members (including Black Signature, Black, and Platinum), will have lounge access in Terminal 4.
LATAM will be updating reservations shortly to reflect the terminal change for all passengers traveling through Terminal 4, taking into account minimum connection times.
LATAM's destinations from JFK include Guayaquil, Lima, Santiago, and Sao Paulo.
While there will be benefits to this in terms of connections with Delta and LATAM starting to codeshare, I'd say this is a downgrade in terms of lounges:
LATAM business class and elite customers will go from receiving access to American's Flagship Lounge, to receiving access to Delta's SkyClub
While LATAM elites will receive lounge access when departing Terminal 4 on LATAM, I don't believe that other oneworld elite members traveling in economy will receive lounge access, since a SkyClub wouldn't be a oneworld lounge (someone correct me if I'm missing some provision that would require this)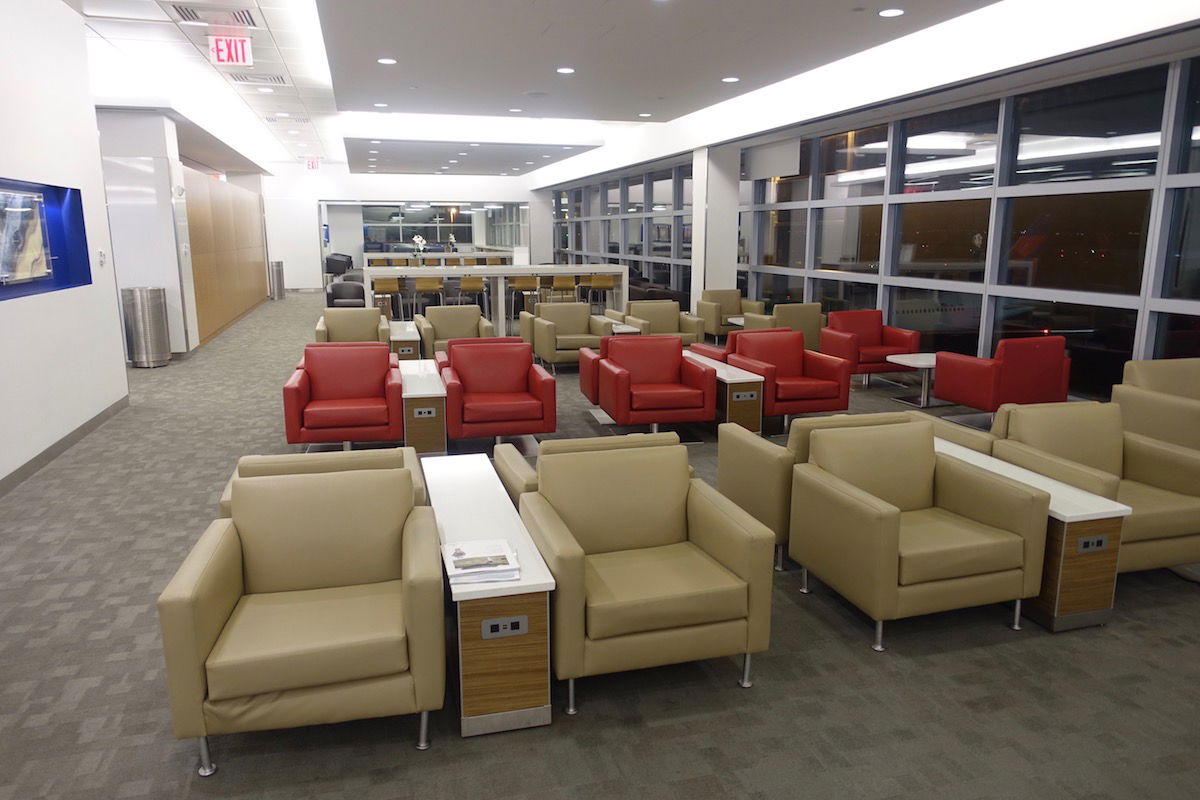 Delta SkyClub JFK Terminal 4
Reciprocal Delta & LATAM benefits coming soon
In addition to Delta and LATAM starting to codeshare soon, the plan is also to offer bilateral lounge access and mutual frequent flyer benefits during the first half of 2020.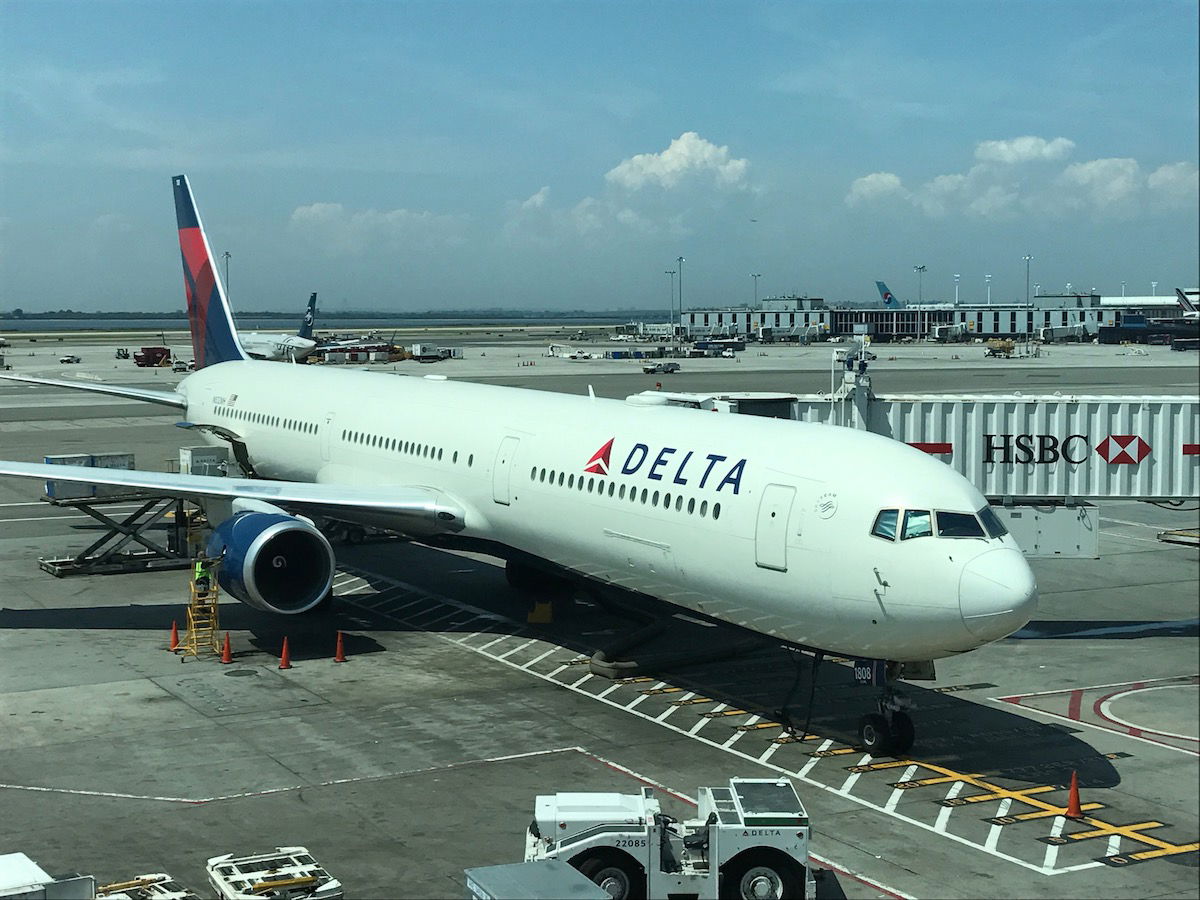 Delta & LATAM should introduce reciprocal benefits soon
LATAM hopes to leave oneworld early
Also noted in this press release is that while LATAM is expected to belong to oneworld through October 2020 as of now, the company is evaluating an earlier departure date than the standard one year notice period. Any changes to that will be communicated in due course.
Even though LATAM is leaving oneworld, they intend to maintain bilateral agreements and customer benefits with a majority of the alliance members, including British Airways, Cathay Pacific, Finnair, Iberia, Japan Airlines, Malaysia Airlines, Qantas, Qatar Airways, Royal Jordanian, S7 Airlines, and SriLankan Airlines.
In other words, not American Airlines. 😉
Bottom line
LATAM will be moving to JFK's T4 in just a couple of weeks, to be closer to Delta. This will be positive in terms of ease of connections of passengers, though otherwise I'd say this is bad news — T8 is much quieter and more pleasant than T4, the Flagship Lounge is better than the SkyClub, etc.
Then again, all of this was inevitable.
It'll be interesting to see if LATAM finds a way to get out of oneworld early, as they clearly want to do.
What do you make of LATAM moving at JFK?