One of the most interesting airline startups of the year has been La Compagnie, the all business class airline operating 757s exclusively between Newark and Paris. They had some operational issues when they started, and I was really excited to fly them between Paris and Newark. At 550EUR one-way, the ticket was dirt cheap for a transatlantic business class flight.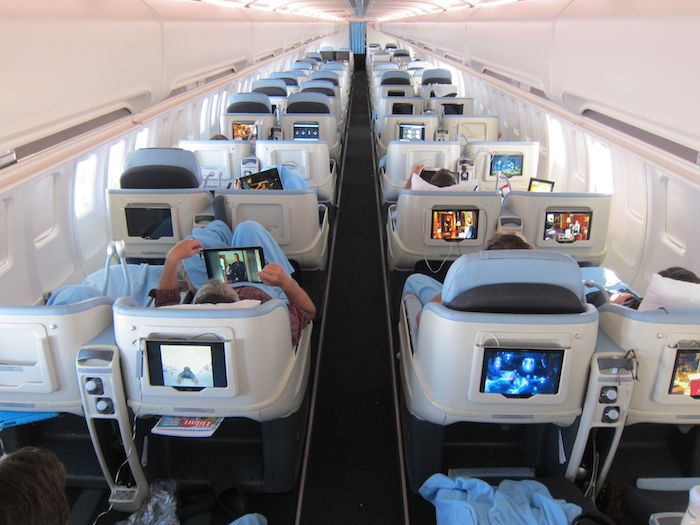 La Compagnie business class cabin
I walked away from the flight thinking both what an amazing value and sub-par business class product it was. After the flight I had the chance to speak with La Compagnie's Deputy CEO, who had some interesting insights into their operation.
I was mainly critical about the operation because:
There were so many "little" aspects of the experience where they dropped the ball, and the least bit of effort would have made a big difference
I was convinced they were going to try and raise their fares by a lot once the introductory pricing ended
I didn't see (and still don't see) how this is a sustainable business model, especially when the next recession happens
Anyway, there was a Forbes article about La Compagnie, and I do have to give La Compagnie quite a bit of credit on two points. My opinion of them doesn't fundamentally change (which is to say I don't think the business model will work long term), but there are two points I'd like to emphasize.
La Compagnie admits their business class product isn't great
It starts with this confession from Frantz Yvelin, the founder and CEO of La Compagnie:
"Is La Compagnie the best business class in the sky?" he says at one point over lunch in Paris at Faust Pont Alexandre III, which opened in August. "No. I don't pretend that. Call Etihad," he concludes, referring to the Middle Eastern carrier known for splurging on its premium cabins.

Deputy chief executive officer Peter Luethi is equally to-the-point: "It is not going to be the most luxurious business class, but it will be the best for the price," he says.
I respect that they plainly admit they don't have the world's best business class product, or anything resembling it.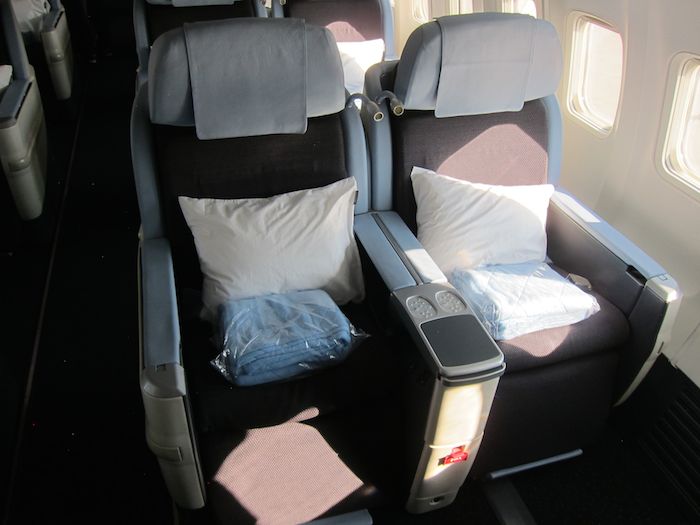 La Compagnie business class seats
I do think the article is a bit generous, though, when it comes to the comfort of La Compagnie's seat:
Having just flown La Compagnie, THD thinks that Yvelin and Luethie are being too modest: It's a good product—a fine one at the price—and certainly as good as American's business class on NY-Paris overall, one THD knows well.

In particular, La Compagnie's seats (above) are better. They are not flat beds, but "angle-flats," which means that when reclined, the body of the seat is flat, but slanted. American and Air France also use angle-flat seats in business class on NY-Paris, and to THD, it seemed that La Compagnie's is not slanted as steeply as American's.
Yes, it might be better than American's old 767 hard product, but let's keep in mind that within a matter of months American will exclusively operate 767s with fully flat beds between New York and Paris. Air France is also in the process of installing a fantastic new business class hard product throughout their longhaul fleet.
But to say they're angled flat and the angle is less than American's? I'm not sure how he can get this so wrong — the product is not angled flat. The seat angles in three different directions. End of story.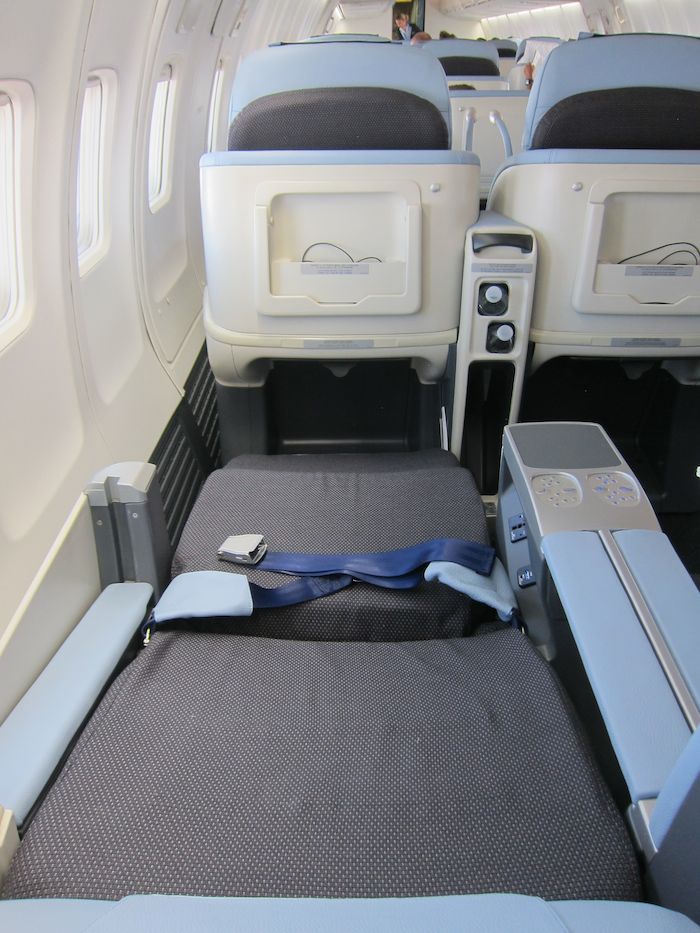 La Compagnie business class seat fully flat
The article also claims that La Compagnie's seat is 26 inches wide:
La Compagnie's seat is 26 inches wide, versus 21 and 21.5 inches on Air France, and 18.5-26 inches on American.
Again, that's patently false. The plane is in a 2-2 configuration, and any other airline with four seats per row on a 757 has at most 21 inches of seat width. Where exactly is La Compagnie getting these extra 20″ of cabin width from?
Anyway, I put that all on the person writing this article. I think the leadership of La Compagnie is perfectly realistic about their product at this point, and I don't think they're being too modest — I think they're being fair, which I appreciate.
La Compagnie's business class fares are (still) amazing
This really is the key takeaway, and what has impressed me about La Compagnie. Their fares aren't quite as good as when they first started, but they still represent an incredible value. Incredible.
Last minute business class fares are available for under $1,500 roundtrip. You can't find a roundtrip transatlantic flight in economy for that little so close to departure. And that's literally less than a quarter of what most other airlines are charging for a last minute business class ticket.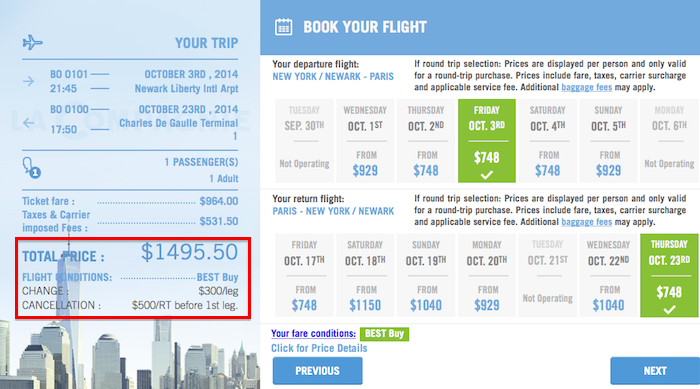 They say their long term plan is to undercut the competition by 30-50%. But at the moment they're undercutting the competition by 75-80% in many cases. Heck, they're undercutting what the competition is charging in economy class. That's a value you can't argue with.
Bottom line
La Compagnie business class continues to represent an amazing value. Come in with the right expectations and you'll be thrilled, in my opinion. Long term I still don't get the business model, but as long as they continue to have such great prices they add something to the market — they offer a value proposition that really isn't otherwise available.
Have you flown La Compagnie, or do you plan on flying with them?
(Tip of the hat to @toosexyformilan)