French all business class airline, La Compagnie, has just operated a pretty awesome charter flight.
La Compagnie's cricket charter
The Australian Men's Cricket Team is headed to the UK for some upcoming matches (apparently those are still a thing). While in past years the team would simply use commercial flights, that's significantly more complicated this year, given travel restrictions.
As a result, the team has chartered a plane. And not just any plane, but one of La Compagnie's A321neos, featuring just 76 business class seats.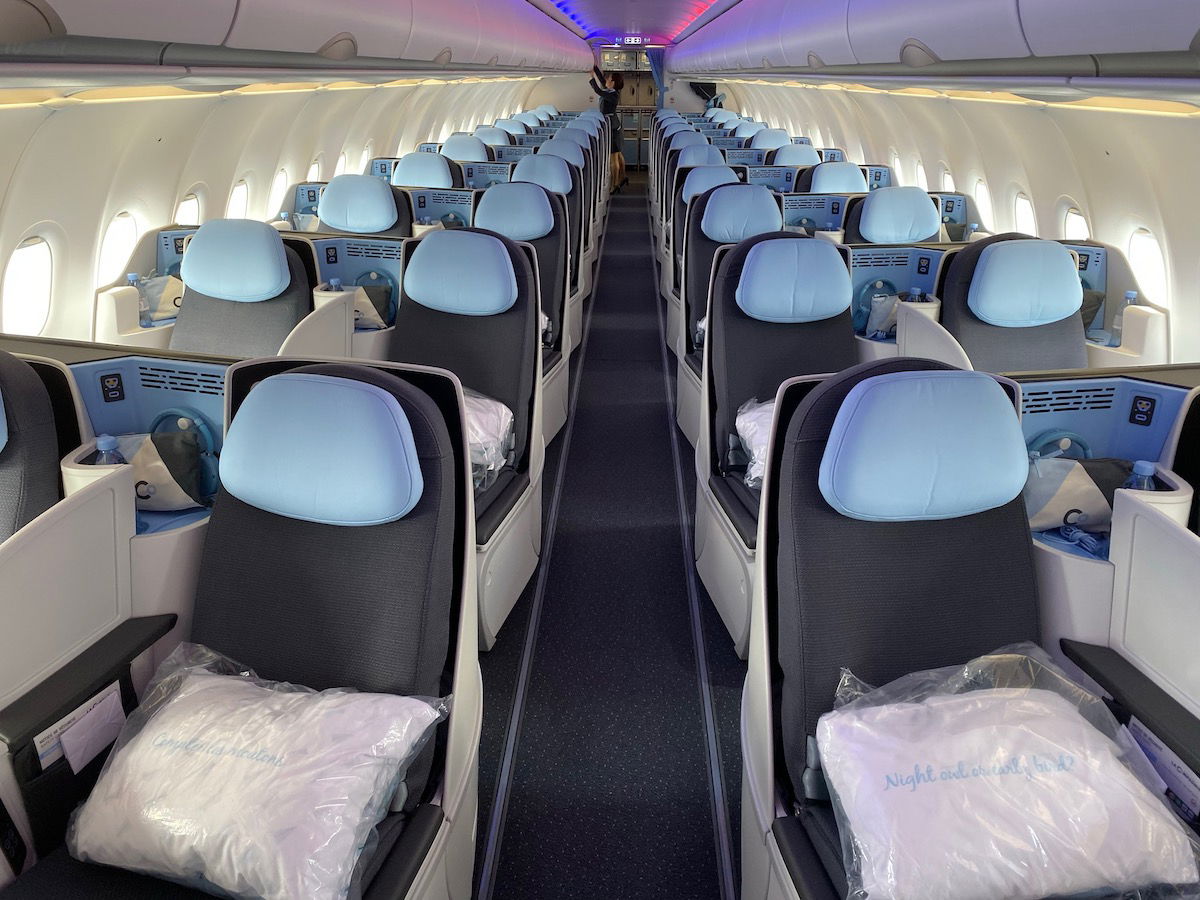 La Compagnie A321neo cabin
As you might guess, it was quite a journey for the A321neo to get to & from Australia. The A321neo with the registration code F-HBUZ was parked in Paris, while the team was in Perth. In order to position, La Compagnie flew:
From Paris Orly to Mumbai on August 19, which took 9hr3min
From Mumbai to Perth on August 20, which took 8hr42min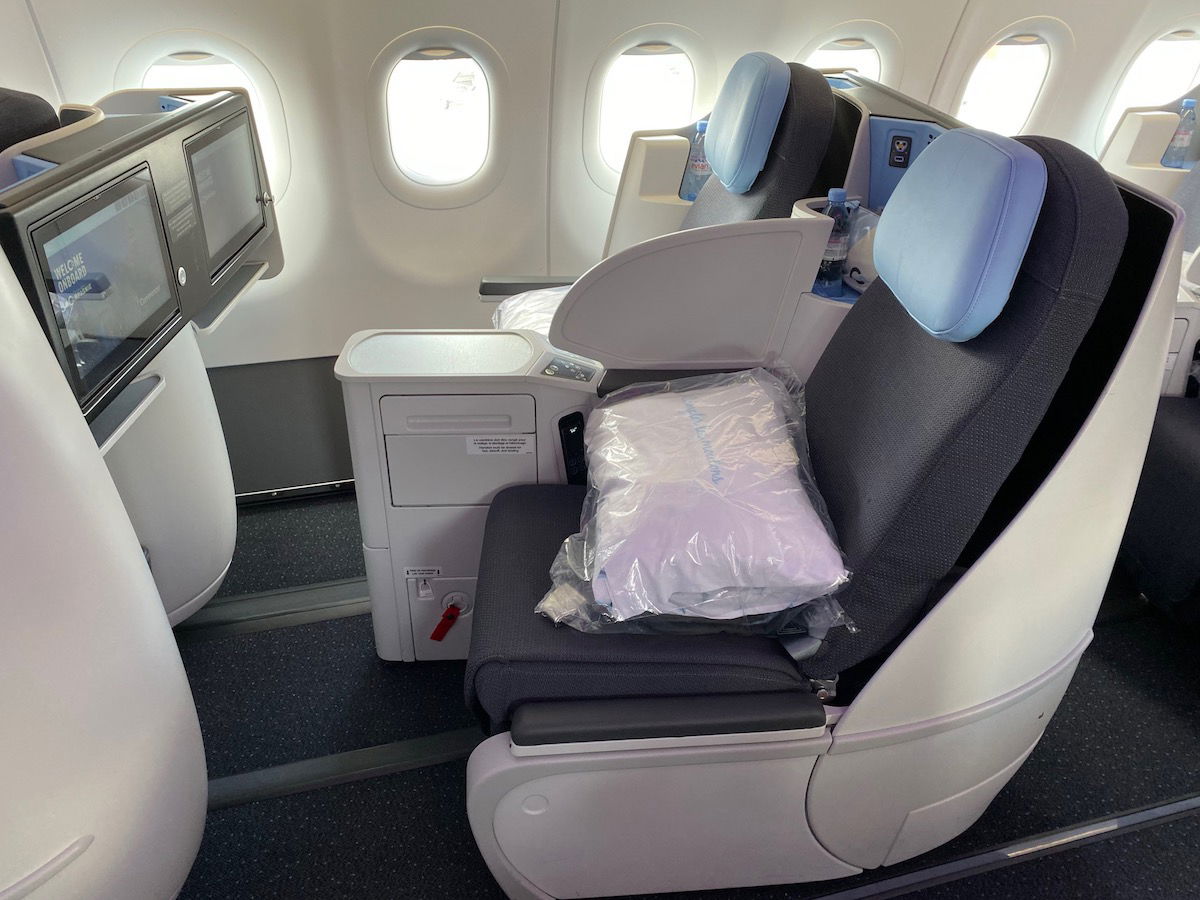 La Compagnie business class seats
The team was headed to East Midlands Airport in the UK, and the routing was even more complicated, given the headwinds the entire way. The La Compagnie A321neo flew:
From Perth to Colombo on August 23, which took 7hr39min
From Colombo to Dubai on August 24, which took 4hr3min
From Dubai to East Midlands on August 24, which took 7hr39min
As you can see, the team spent over 19 hours in the air, and that's not even accounting for all the refueling time. Nonetheless I'd say that's a pretty comfortable and awesome way to get between Australia and the UK.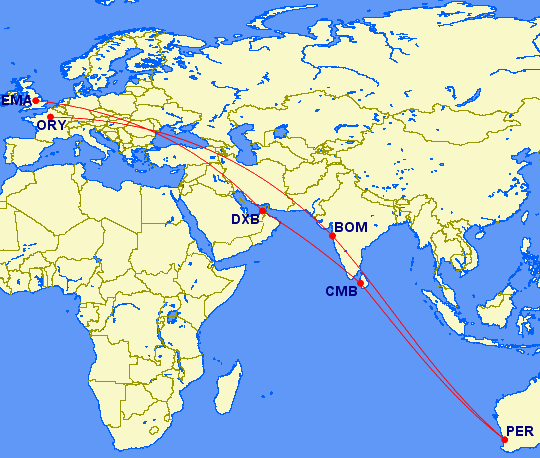 What's going on with La Compagnie?
For those wondering what's going on with this boutique airline, La Compagnie suspended scheduled operations in mid-March, given the international travel restrictions in place. Operating a route between New York and Paris doesn't make much sense when only very few people can take these flights.
Since then the airline has delayed its restart a few times. Right now the company's schedule shows flights resuming as of September 16, though that seems highly optimistic, especially if current reciprocal travel restrictions aren't lifted.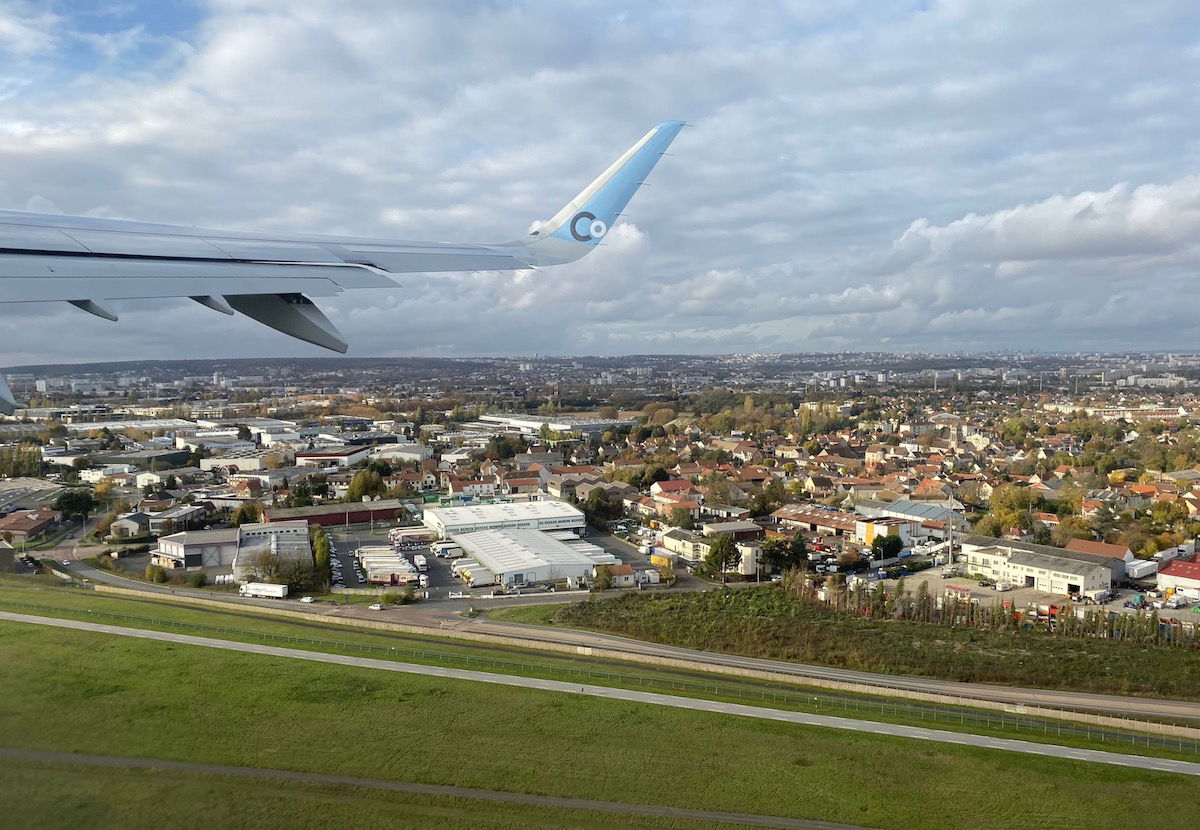 La Compagnie A321neo departing Paris Orly
This cricket team charter was the first "real" flight the airline has operated since the pandemic started. On March 18 the airline operated its last flight from Newark to Paris, and then on June 16 the airline operated a 44 minute flight to & from Paris Orly. Given that this was just under the 90 day mark from when flights were suspended, maybe that was to keep pilots active.
La Compagnie offers an incredible value proposition, and I hope that the airline makes it. One has to wonder how much longer the airline can afford not to fly, especially when stuck with lease payments for two new A321neos, which can't be cheap.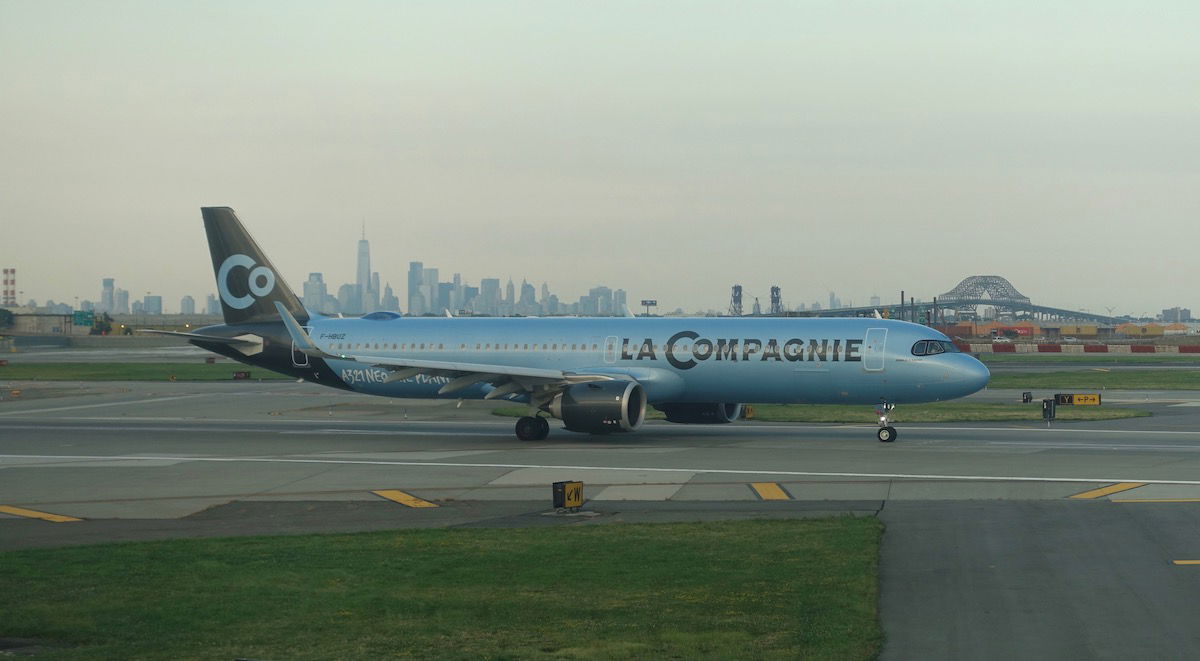 La Compagnie A321neo
You can see my recent review of La Compagnie's A321neo business class here.
Bottom line
La Compagnie operated its first "real" flight in over five months, though it wasn't a scheduled one. Rather the airline operated a charter flight for the Australian cricket team. The airline flew from Paris to Perth via Mumbai, and them from Perth to East Midlands via Colombo and Dubai.
Is this a cool charter, or a cool charter? 😉