Update: La Compagnie's new A321neo is now flying.
La Compagnie is the all business class transatlantic airline that started flying in mid-2014. Their first route was between Paris and Newark, and I was able to review that flight within days of when they launched operations. For a while the airline also flew between Newark and London, though they ended up canceling that route.
La Compagnie offers excellent value business class flights, though the catch is that at the moment they offer angled seats. While the seats are fine given the low fares that La Compagnie charges, personally I really struggle to sleep in angled seats (at least those with a steep angle, like what La Compagnie has).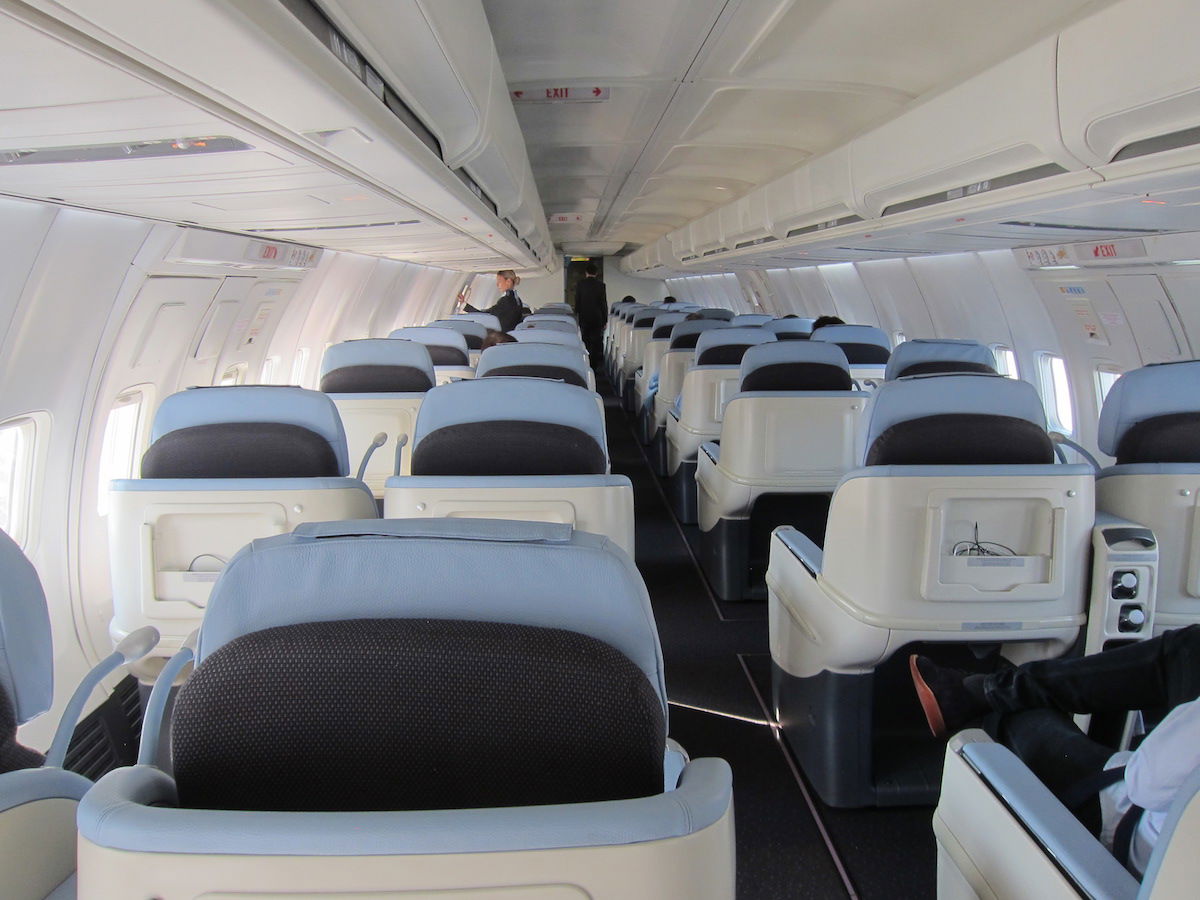 La Compagnie's 757 business class
The good news is that about a year ago we learned that La Compagnie will be replacing their current 757s with two new A321neos, which they'll take delivery of in 2019.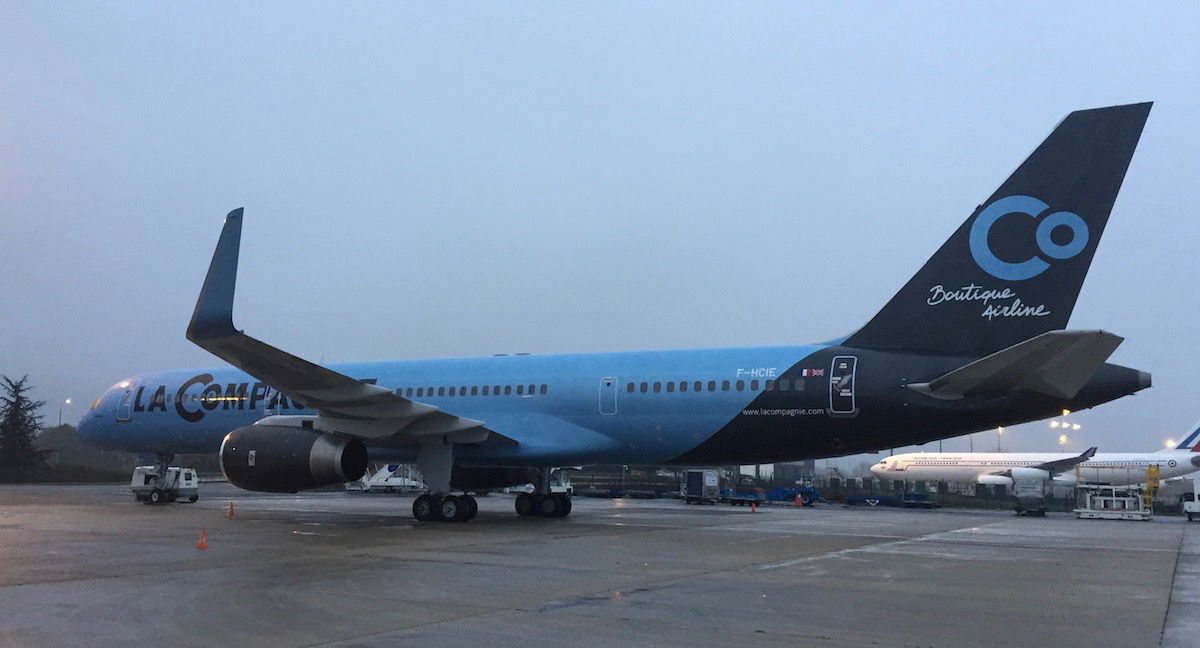 La Compagnie 757 business class
Not only will this translate to lower operating costs for the airline, but La Compagnie has also indicated that they'll install fully flat beds on the planes, which will be a great improvement.
La Compagnie will have Wi-Fi & flat beds on their A321neos
There's now a further interesting update on this front. La Compagnie has confirmed that their A321neos will enter service in April 2019.
They've also announced that they're partnering with Viasat to offer high-speed Wi-Fi on these planes. According to the press release:
"We are excited to offer unlimited high-speed Wi-Fi to all the passengers onboard our new aircraft," said Jean Charles Périno, executive vice president of Sales and Marketing for La Compagnie. "Viasat's in-flight connectivity has unmatched speed, quality and affordability so everyone onboard can experience the internet just like they do in their home or office. Business-class democratization is in our DNA. This is a perfect match with Viasat's solution: we will be offering this unlimited Wi-Fi access at a fraction of the cost of competitive solutions, following our low-fare approach. We are proud, as a small airline, to have the best in the market to offer to our passengers."

"La Compagnie is reinventing the business-class experience, giving passengers uncompromised service quality and high-end perks, which include having Viasat's best-in-class Wi-Fi service on board," said Don Buchman, vice president and general manager, Commercial Aviation at Viasat. "Given La Compagnie's primary flight routes over the Atlantic, they will use our latest satellite system, ViaSat-2, giving passengers an optimal connectivity experience—with industry-best speeds, performance and reliability—gate-to-gate."
When La Compagnie launched operations in 2014 they promised they'd have Wi-Fi, but that never ended up happening on their 757s. However, with these new planes I suspect it will actually happen.
Clues as to La Compagnie's A321neo business class seats
La Compagnie hasn't formally revealed what kind of flat beds they'll offer in business class. However, based on some clues it shouldn't be too tough to figure out. La Compagnie indicates that they'll have 76 fully flat business class seats on their A321neos. That sounds like a lot of seats.
I realize I'm oversimplifying the math here, but La Compagnie's 757s have a total of 74 business class seats, so they'll be increasing capacity by two seats. Meanwhile the A321neo is 146 feet long, while the 757 is 155 feet long. So they'll be increasing capacity by two seats while having a smaller area to work with and also offering flat beds.
There's not another airline offering an all business class A321, so it's tough to map over any potential configuration.
Maybe the best comparison is to look at a WizzAir A321, which has 39 rows of economy seats with 30″ of pitch each. So that means theres's a total of 1170 usable inches in a configuration like that, since WizzAir doesn't have any unnecessary lavatories, galleys, etc. It's a very efficient configuration.
In order to have 76 seats, La Compagnie would need 19 rows on the A321, assuming they go with a 2-2 configuration (which I imagine they will). 1170 inches divided by 19 rows is 62″ per row. Interestingly 62″ is exactly the seat pitch they have in their current configuration of angled seats.
62″ isn't enough for a standard forward facing fully flat seat, since you'd need the bed to be at least 72″ long, which is equal to a sleeping surface of six feet. So La Compagnie couldn't go with something like what Ukraine International Airlines is offering, for example.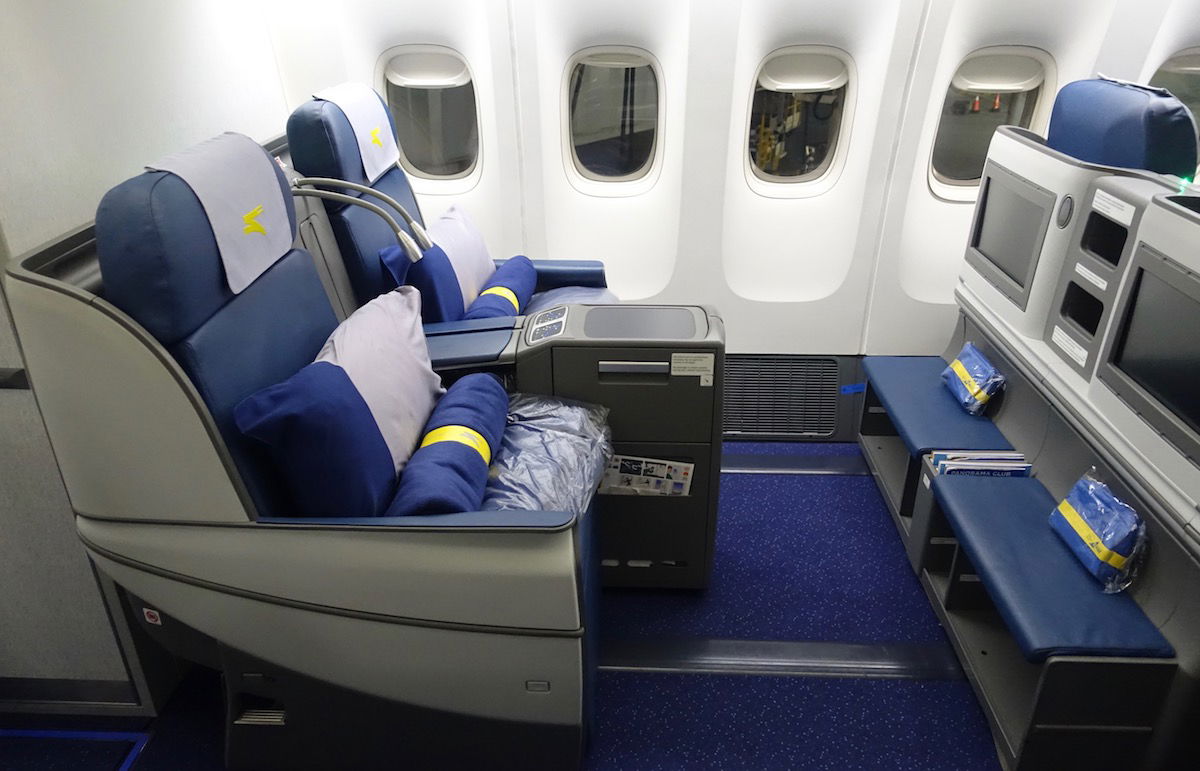 Ukraine International Airlines 777 business class
This suggests to me that La Compagnie will be going with B/E Aerospace Diamond seats, which you'll find on many airlines in business class.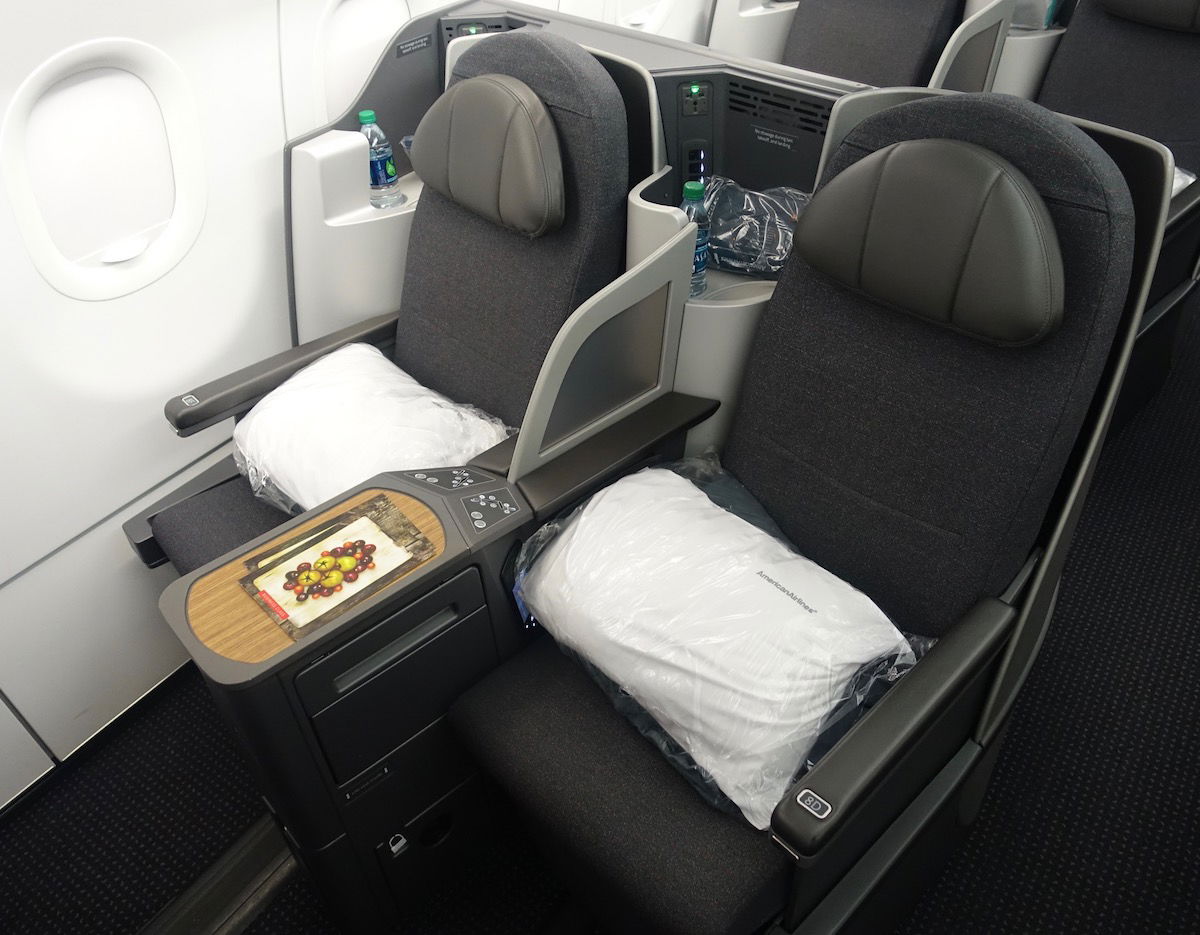 American's A321 business class
These seats have the benefit of having the footwell be underneath the seats in front, and the seats are at a slight angle. These seats typically have pitch of around 62″, so that seems like the most likely option.
I can't wait to see La Compagnie officially unveil their new seats, and to give them another try when their A321neos are in service.