Different countries have different immigration procedures. Some countries make you pay cash for a visa on arrival. Some fingerprint you. Some question the hell out of you.
And then there's Kuwait, which will soon require everyone in the country (including visitors) to undergo a DNA test.
Per the Kuwait Times, the new DNA testing will go into law this year, and is intended to create an integrated security database. The government claims it won't include genealogical implications or affect personal freedoms and privacy, but rather will just be used for criminal security purposes.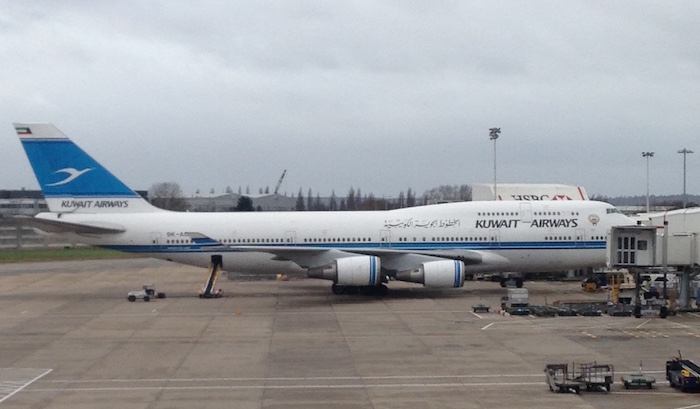 Kuwait Airways 747 at London Heathrow
The DNA tests will be conducted through specimen samples, either through saliva or a few drops of blood:
DNA tests will be done through specimens taken from individuals to match their DNA in paternity cases or as suspects in criminal cases. Specimens are often taken from saliva or through a few drops of blood placed on special cards. Specimens are then tested in labs according to international scientific and technical methods using special DNA examination equipment.
This will be required for visitors as well, with a DNA testing facility at the airport:
From Visitors: Collection will be done at a special center at Kuwait International Airport, where in collaboration with the Civil Aviation Department, airlines and embassies, visitors will be advised on their rights and duties towards the DNA law.

Yes, the test will be mandatory for visitors. As the executors are responsible to collect and examine samples, we will notify relevant authorities about whoever refuses to give a sample so that they could apply the measures stipulated in the law. We will also coordinate with various airlines and foreign embassies in Kuwait so that all visitors can have a good idea about the law and the possible consequences of rejecting its procedures.
The government insists that the DNA tests will only target non-encrypted genes which aren't affected by disease, and the law bans access to any medical information, since it would violate individuals' privacy.

Kuwait City, Kuwait
Bottom line
While I enjoy watching the results of DNA tests on TV…
…I'd rather not be subjected to one when visiting a country. I get what they're trying to do with protecting their country, but this might just be one step too far for visitors.
I still want to review Kuwait Airways, though that really only requires connecting in Kuwait, which wouldn't subject one to the test.
While I doubt Kuwait is at the top of most peoples' travel bucket list, would a DNA test at immigration impact your willingness to travel somewhere? 
(Tip of the hat to View from the Wing)