Qatar Airways made an interesting announcement today regarding their service to London Heathrow. As of May 15, 2014, Qatar Airways will be launching daily A319 service between Doha and London Heathrow.
The Qatar Airways all business class A319 configuration
The A319 will be in an all business class configuration, featuring a total of 40 seats. All the seats will be Qatar Airways "Diamond" seats, which are standard forward facing fully flat business class seats in a 2-2 configuration (meaning there will be 10 rows).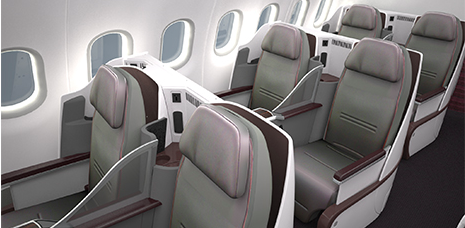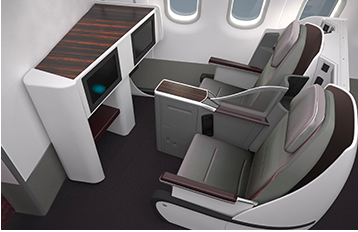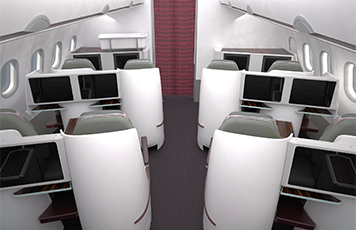 These are very similar to the business class seats that American and United offer on their transcontinental flights between New York and Los Angeles, and also similar to the seats I had in Air China business class between Paris and Beijing.
The Qatar Airways all business class A319 schedule
The schedule for the new service will be as follows:
QR15 Doha to London departing 2:50PM arriving 8:25PM
QR16 London to Doha departing 9:55PM arriving 6:40AM (+1 day)
Obviously it wouldn't be feasible for it to be a redeye in both directions (since it means the plane would sit on the ground at London Heathrow for 12+ hours), so I guess it makes sense that they chose to have the redeye between London and Doha, rather than in the other direction.
Qatar Airways already has five daily frequencies between Doha and London Heathrow, so this will be the sixth. Looking at the schedule for May, the other five frequencies are operated by the following aircraft:
2x Airbus A330-200 (featuring first, business, and economy)
1x Airbus A340-600 (featuring first, business, and economy)
1x Boeing 787 (featuring business and economy)
1x Boeing 777-300ER (featuring business and economy)
What makes the new service puzzling
Okay, so I really don't get this. There are lots of airlines that have offered "premium" flights over the years. For example, British Airways offers a "Club World London City" service, which is operated by an all business class A318, and flies between London and New York. What makes it unique is that it flies out of London City Airport rather than London Heathrow, and that on westbound flights it has a fuel stop in Shannon that allows for US customs pre-clearance, so that the flight lands in New York as a domestic one (at least the earlier flight). So I can see the selling point of that service.
However, in this case the flight is operating to and from the same airports as the other five frequencies, and actually has an inferior business class product to what's otherwise offered on the route. The 787 operating between Doha and London Heathrow features Qatar Airways' Super Diamond business class seat, which is in a reverse herringbone configuration with direct aisle access for every seat.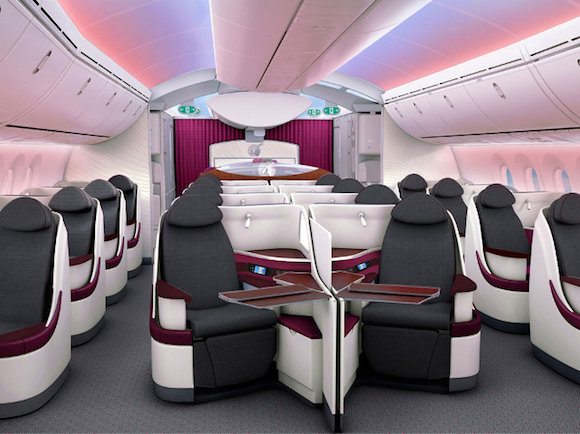 Via the press release:
Qatar Airways Chief Executive Officer Akbar Al Baker said: "Today's announcement reaffirms Qatar Airways' determination to continue its expansion drive by improving an already superior in-flight product.
Yeah, so I don't really get how this will be "improving an already superior in-flight product," unless they plan on offering some other special services on the new flight.
Am I missing something?
Award space in business class on the new A319 service
Award space on the new service is wide open. I see four business class award seats available on a vast majority of dates, including on the inaugural flight in both directions.


So that's good news, at least. Then again, award space has always been pretty wide open in business class on this route.
What do you guys think? Am I missing the selling point here, or what makes the service so great?