Update: Read my full KLM Business Class A330 Abu Dhabi To Amsterdam review.
After a great week in Sri Lanka, we returned to the US by flying SriLankan's A321neo business class from Colombo to Abu Dhabi, KLM's A330 business class from Abu Dhabi to Amsterdam, and KLM's 787 business class from Amsterdam to New York (this was a discounted one-way business class ticket).
In this post I wanted to share my initial impressions of KLM's A330 business class.
KLM A330 business class cabin & seats
KLM just recently finished reconfiguring all of their A330s with flat beds, with the last plane having been reconfigured last month.
KLM's A330 business class consists of a total of 18 seats, spread across three rows in a 2-2-2 configuration.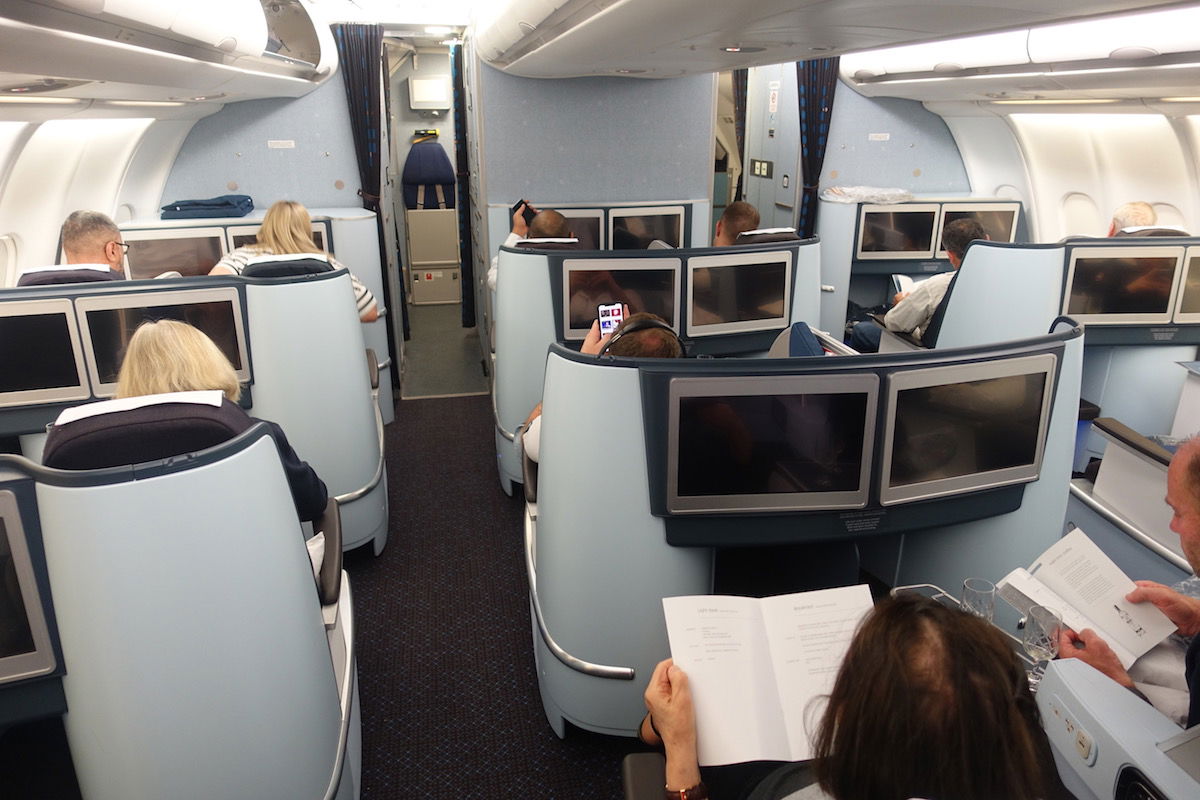 KLM has B/E Aerospace Diamond seats, which aren't the most spacious seats out there, though I don't mind them when traveling with someone, especially if it's not too long. I do think KLM did a very good job with the finishes — I like the colors, and I like that there's a privacy shield between seats.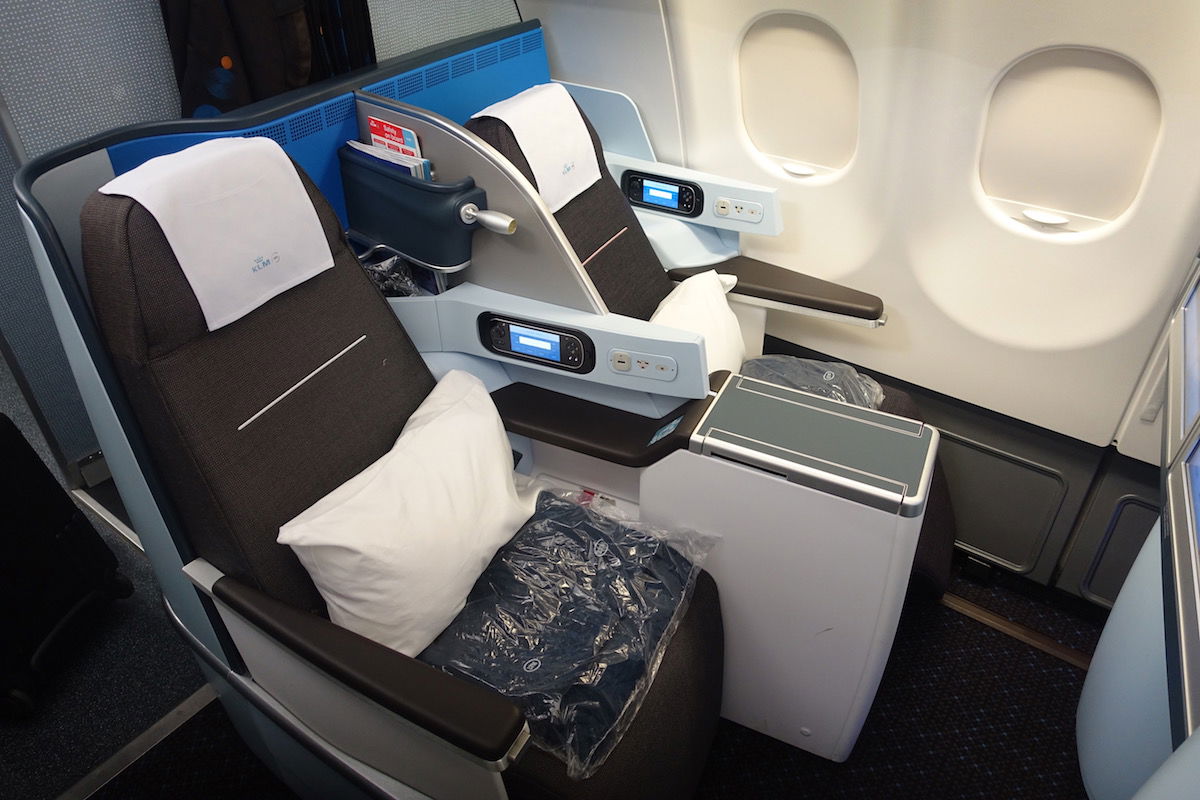 Each seat has a large personal television, and generally the major downside to this configuration is that the footwell is quite small, so most people will need to bend their knees a bit to get comfortable (which is fine for me, since that's how I naturally sleep).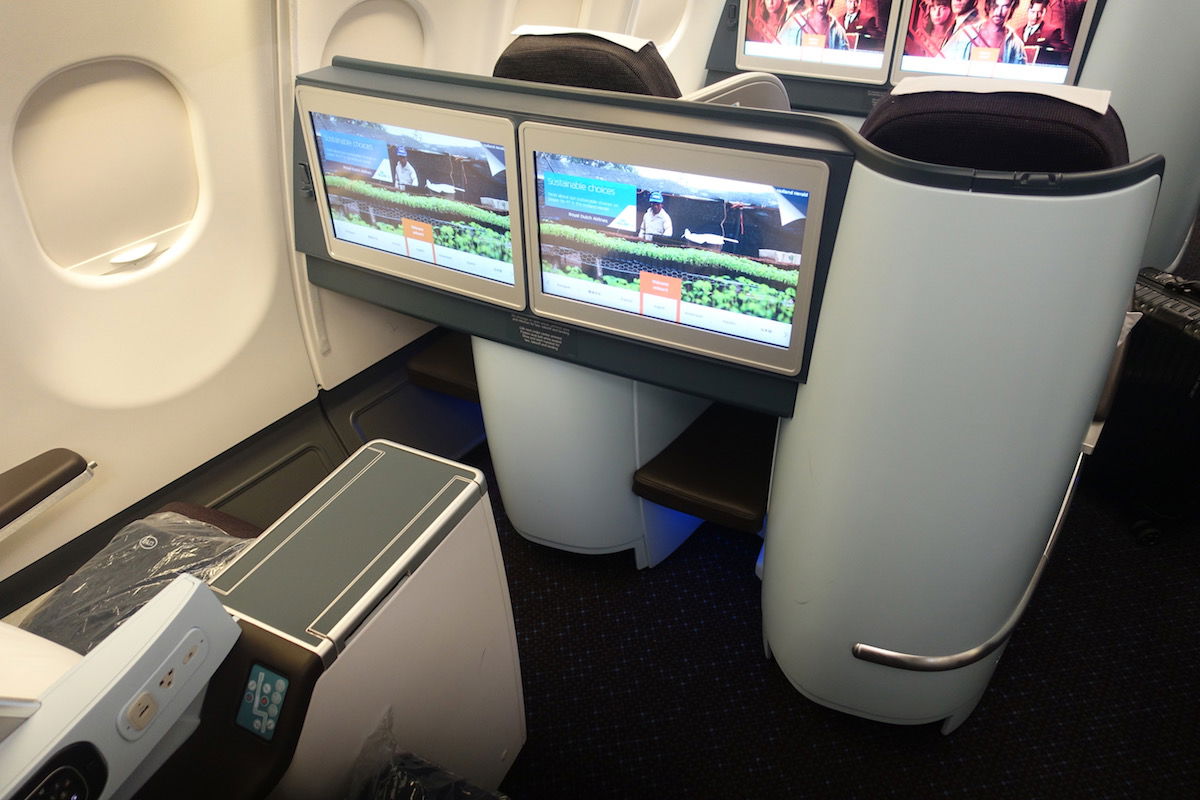 In bed mode the seat is certainly on the narrow side, though for a seven hour flight leaving at 2AM, it was more than sufficient, and I got nearly four hours of solid sleep.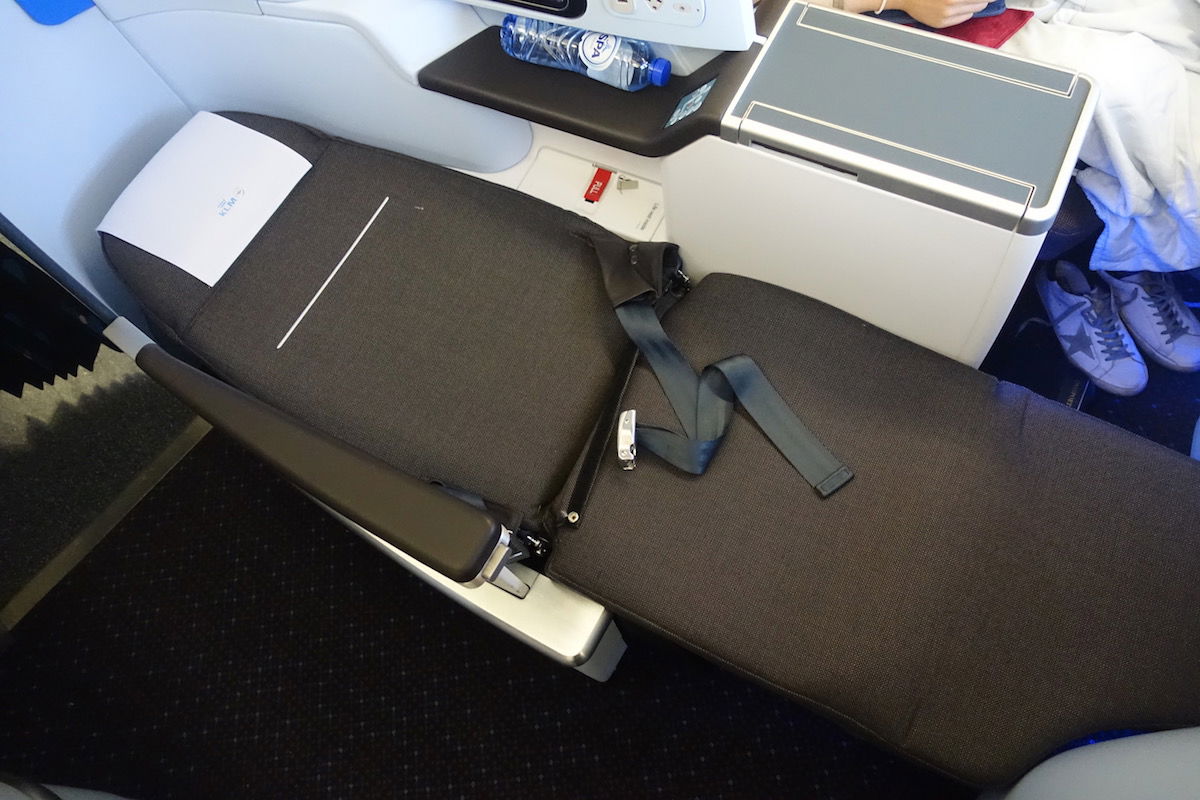 While perhaps not everyone appreciates this as much as I do, I like that each seat has an individual air nozzle.
KLM business class food
As mentioned above, this seven hour flight left around 2AM and landed around 6AM, so with that in mind, I thought KLM's meal service was extremely well thought out.
After takeoff there was a substantial snack service, which I'd say was more like a light dinner.
Everyone got starters of hummus, tabouleh, and a feta and cheese eggplant wrap. Then there were two choices of mains, including fish masala with biryani rice, or beef kibbeh and a vegetable fatayer. Then there was tiramisu for dessert.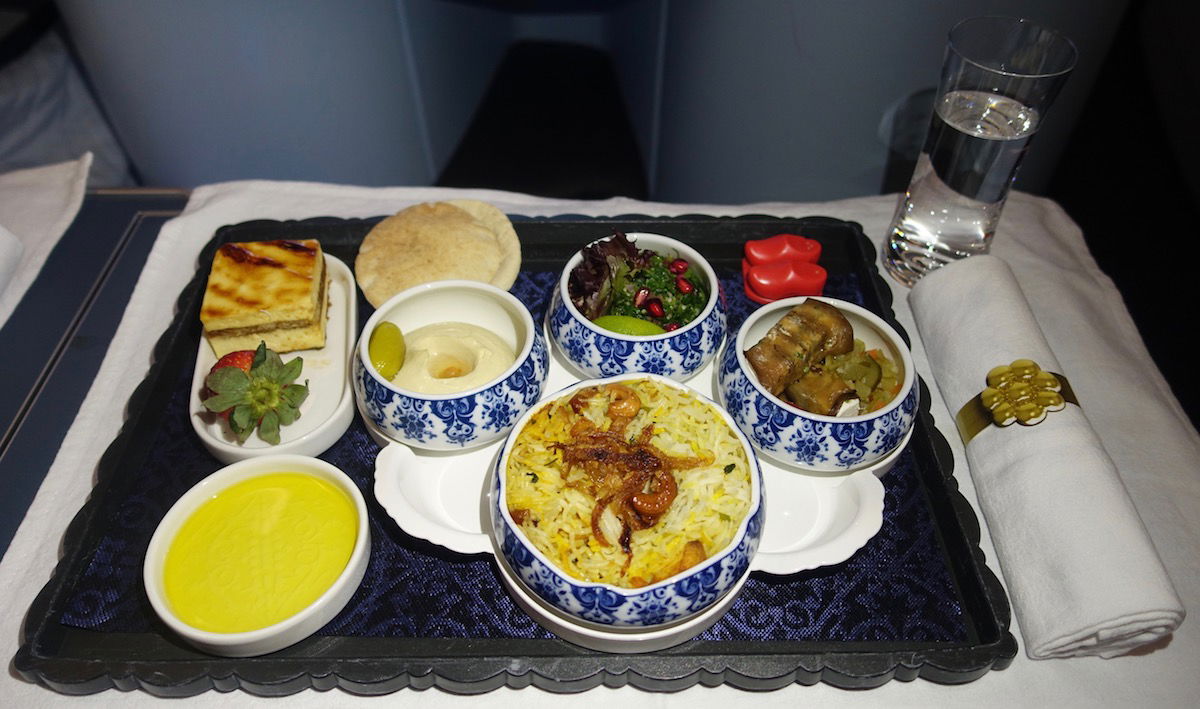 This was served really quickly on a single tray, and less than an hour after takeoff the service was finished.
Then just over 90 minutes before landing breakfast was served, which included a choice of an omelet, waffles, or yogurt and granola. That was accompanied by fresh fruit and smoked salmon.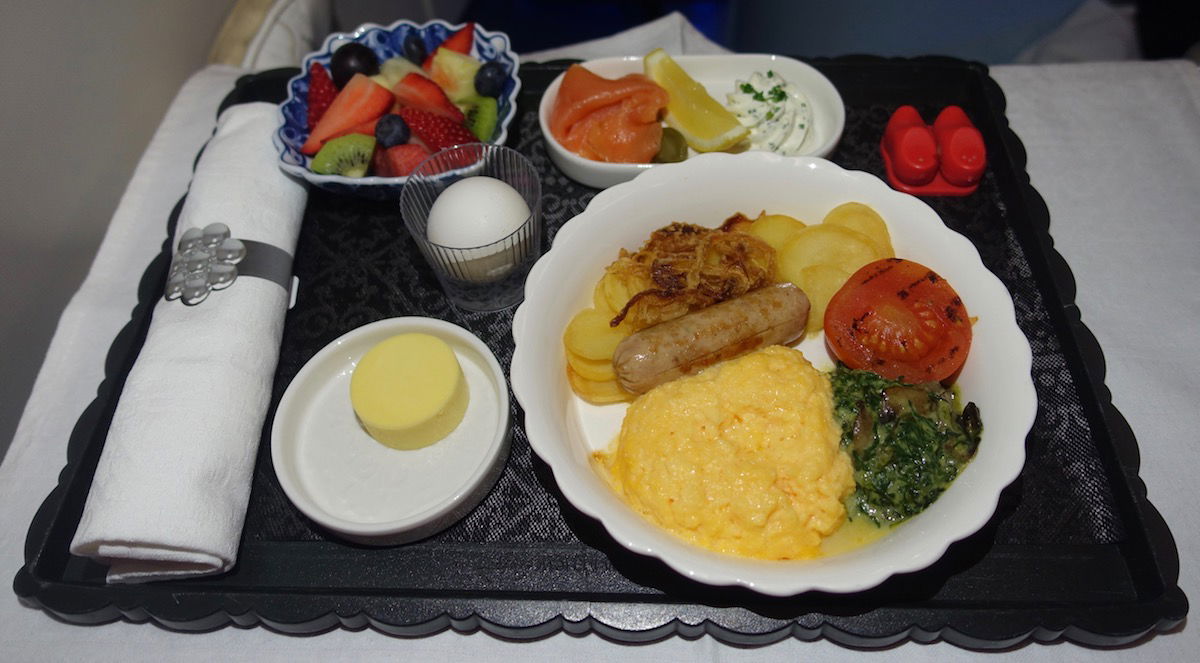 The quality of the food was excellent, and on top of that I love the dishes they use, the clog-themed salt & pepper shakers, etc.
KLM business class amenities
As far as amenities go, KLM offers some pretty average pillows and blankets in business class.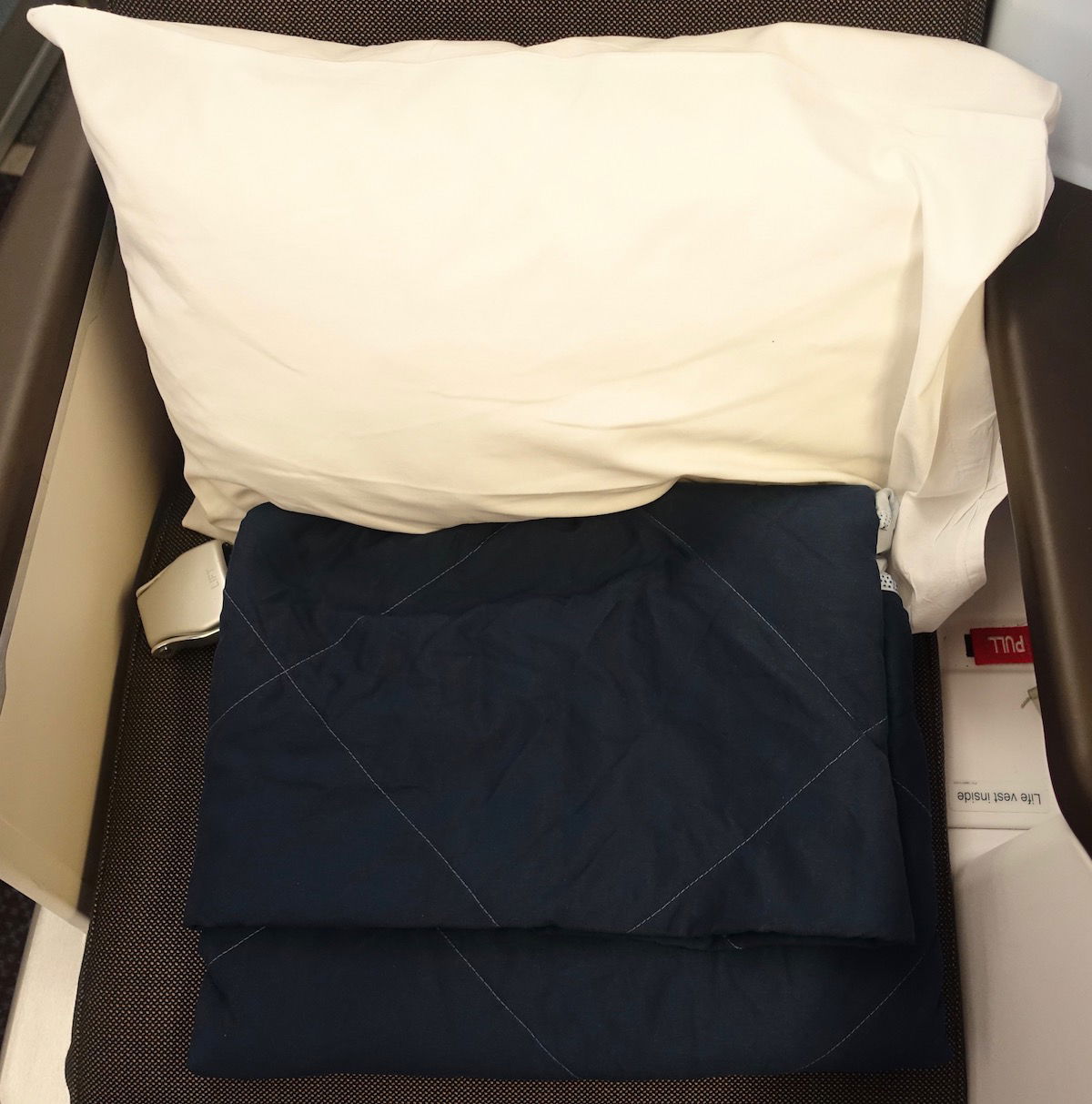 Then there are noise canceling headphones, which are among the better ones out there (they're not Bose quality, but are better than the garbage ones that Delta has, for example).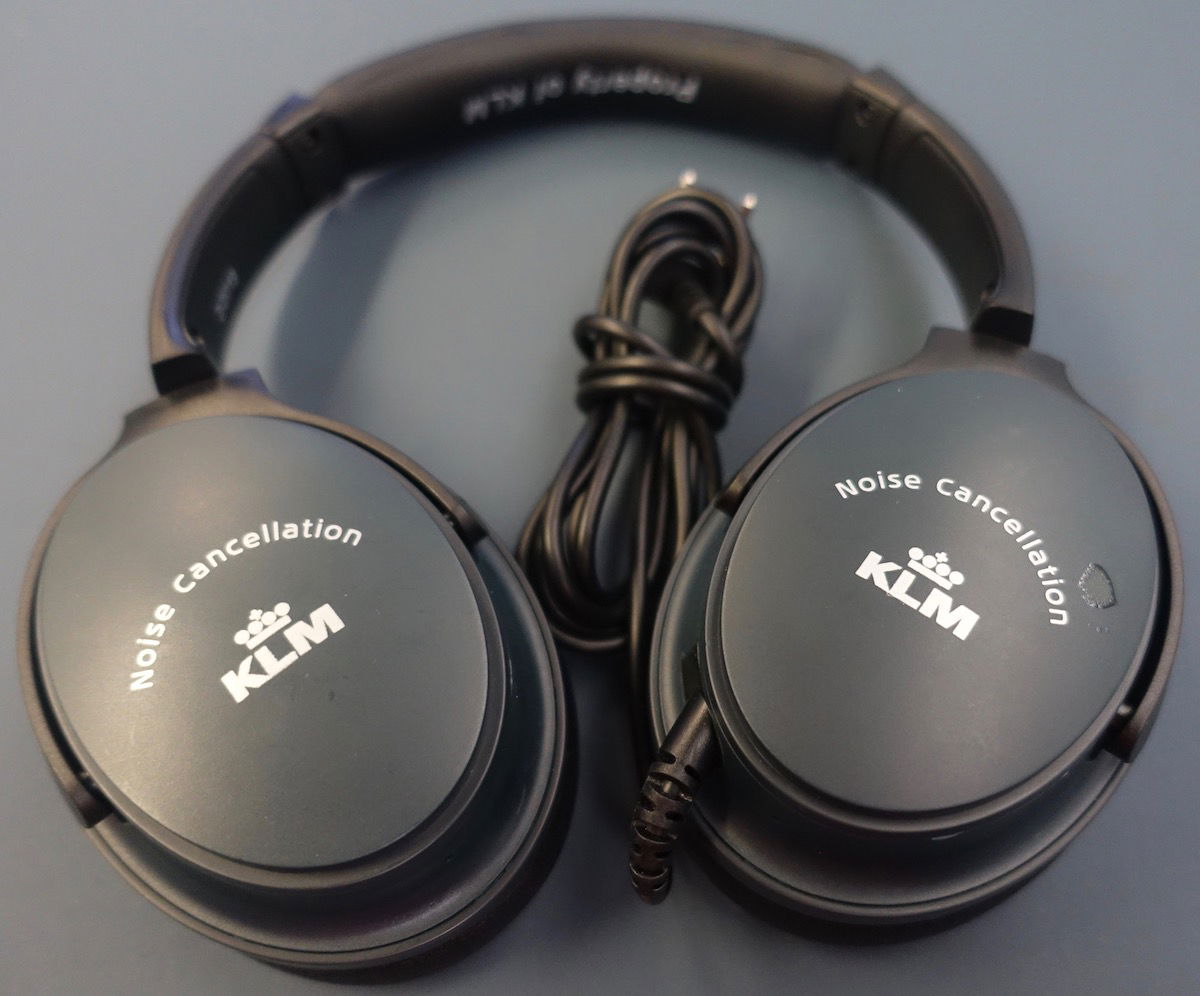 For amenity kits you have the choice of two kits, which have the same contents.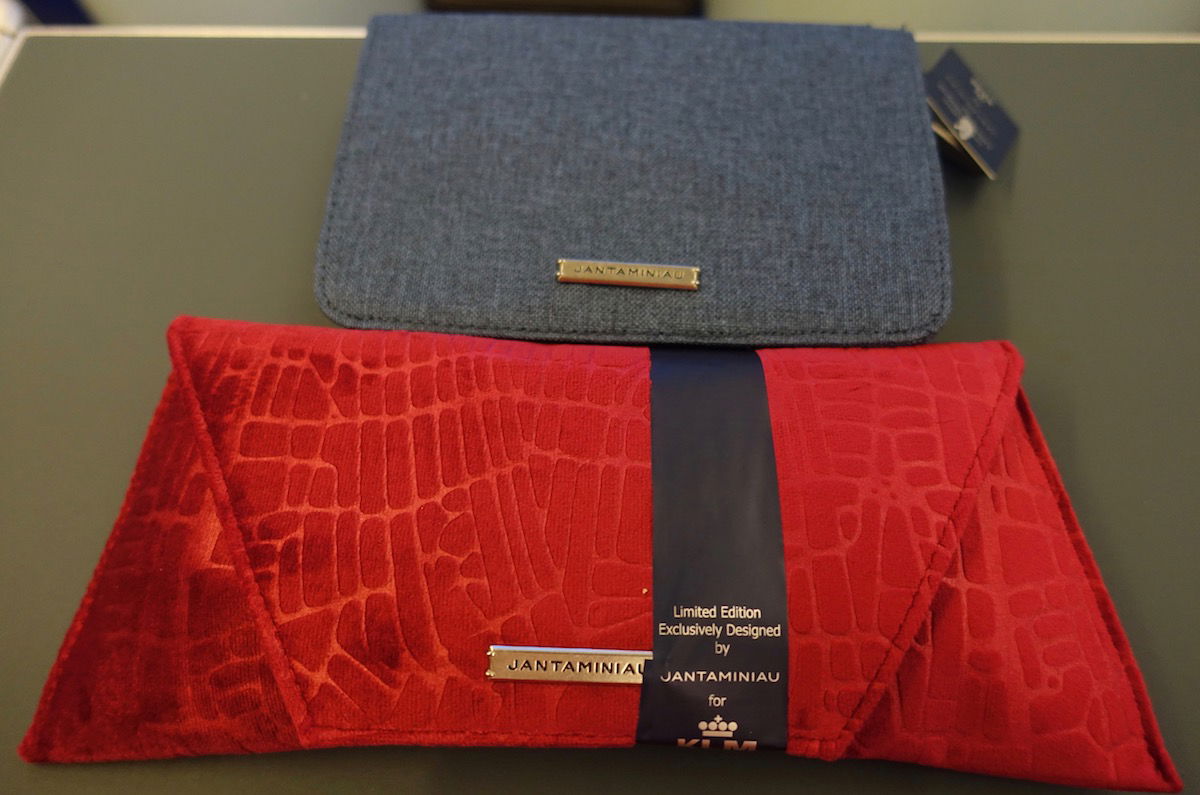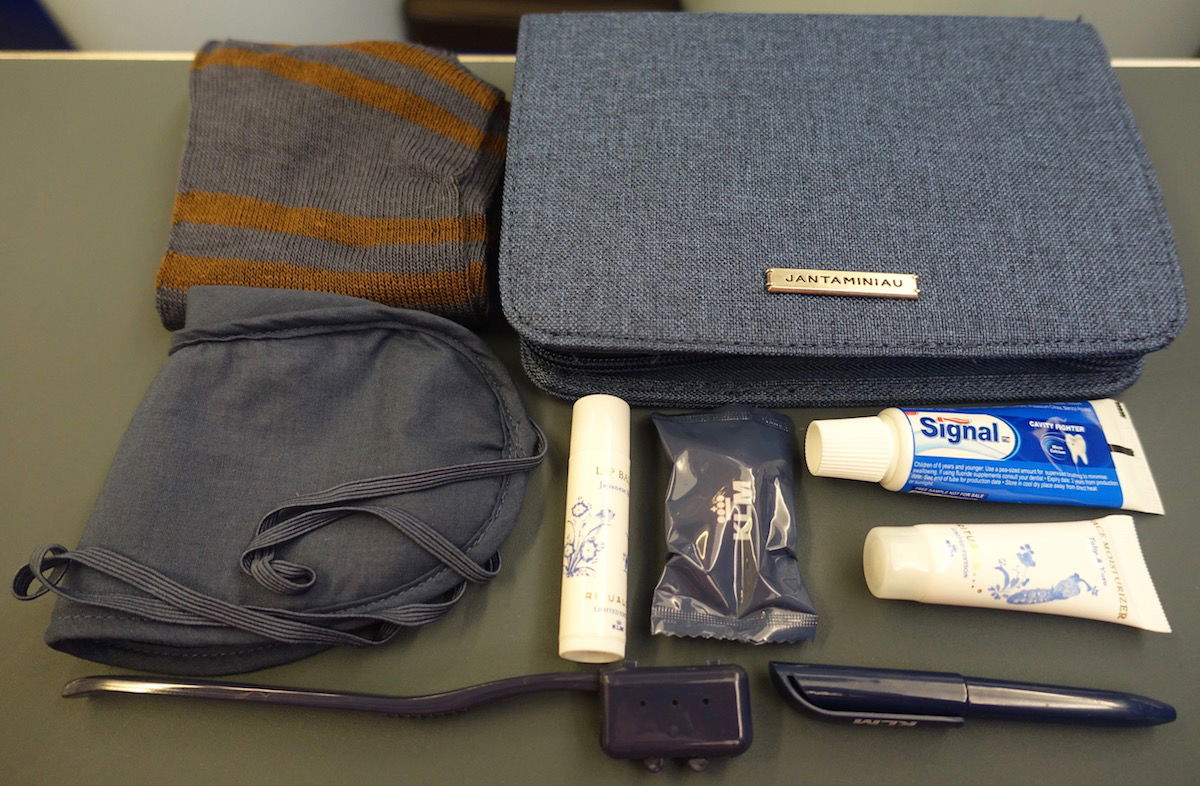 Of course the most exciting amenity on any KLM flight is the selection of Dutch houses at the end of the flight. 😉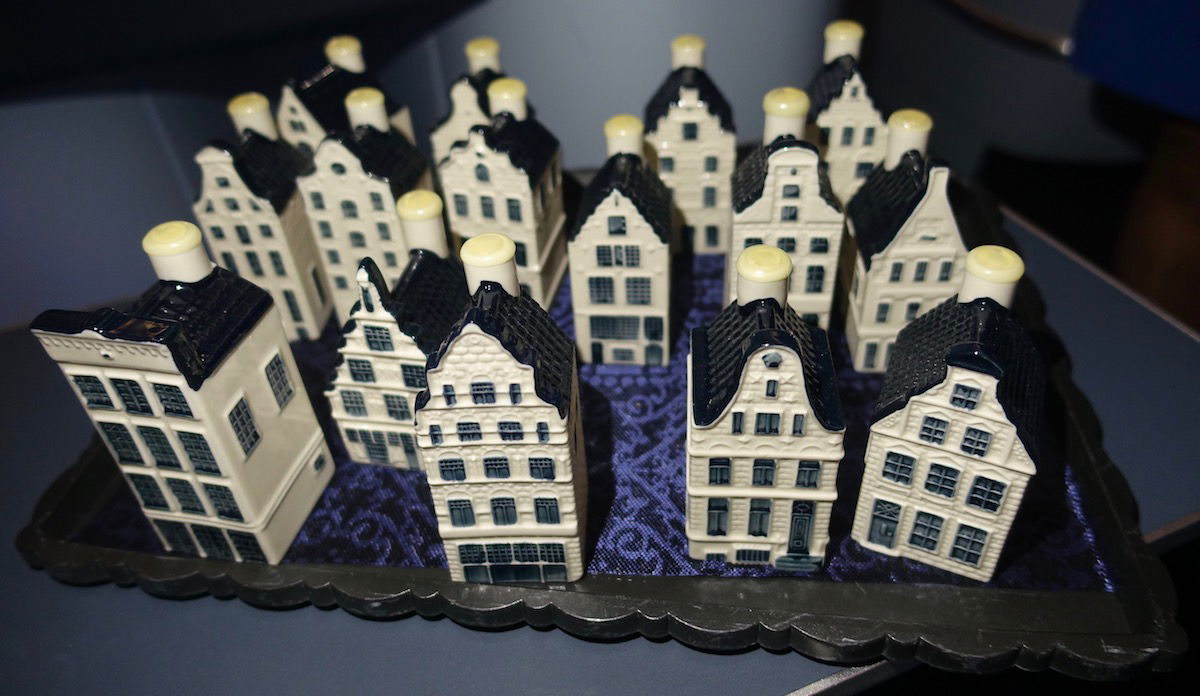 KLM business class entertainment
While the KLM A330 doesn't have Wi-Fi, it does have an excellent entertainment selection. Not only is there a good selection of movies and TV shows, but the system is also extremely responsive and easy to use, and there are no ads.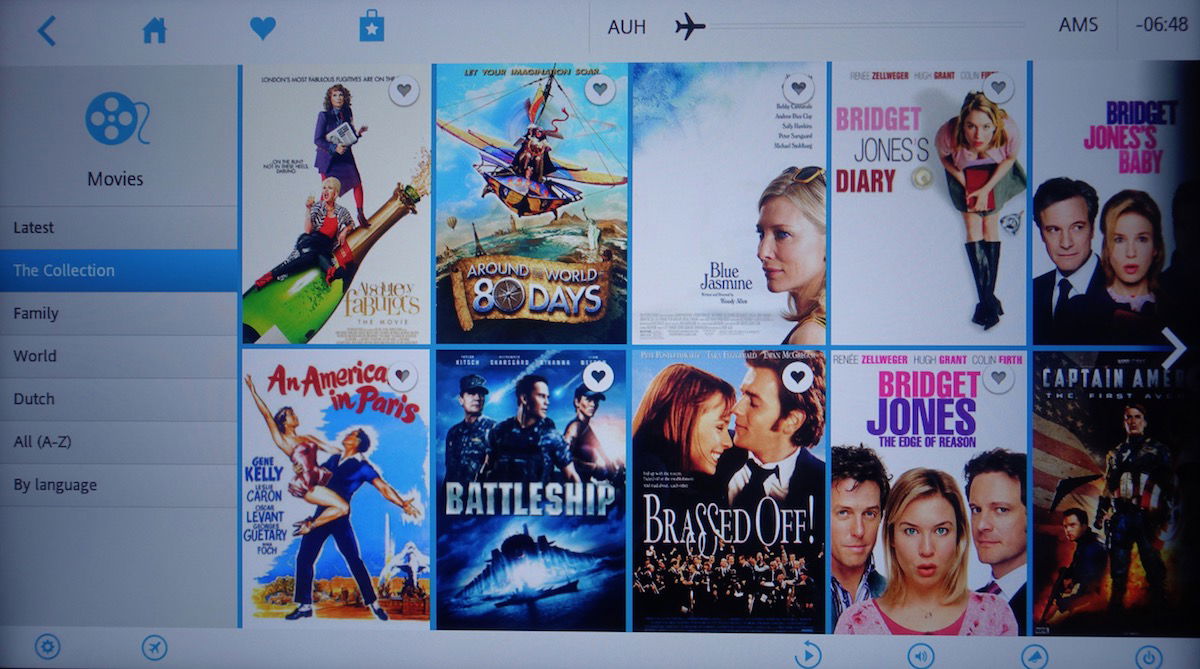 KLM business class service
For the most part I find that KLM has very good service. During boarding the captain came around and greeted every business class passenger, which was a nice touch.
The purser was also a really nice guy. Then there were two other flight attendants working business class. One was extremely friendly, while the other seemed really friendly at times, and seemed to have an attitude at other times, which I found odd.
Still, overall I was impressed by the speed and accuracy with which they performed the service. For the most part they were also really nice.
KLM A330 business class bottom line
While not a cutting edge hard product, we had an excellent flight in KLM's A330 business class on this short flight. I managed to get almost four hours of sleep, which is pretty good.
The food was excellent, the entertainment selection was good, and I love KLM's china and other amenities.
If you've flown KLM's A330 business class, what was your experience like?