Update: Read my full SriLankan Airlines Business Class A321neo Colombo To Abu Dhabi review.
Hello from Abu Dhabi! After spending a great week in Sri Lanka, it was time to fly home the long way from Colombo to Abu Dhabi in SriLankan business class, and then Abu Dhabi to Amsterdam to New York in KLM business class (this was a discounted paid business class ticket).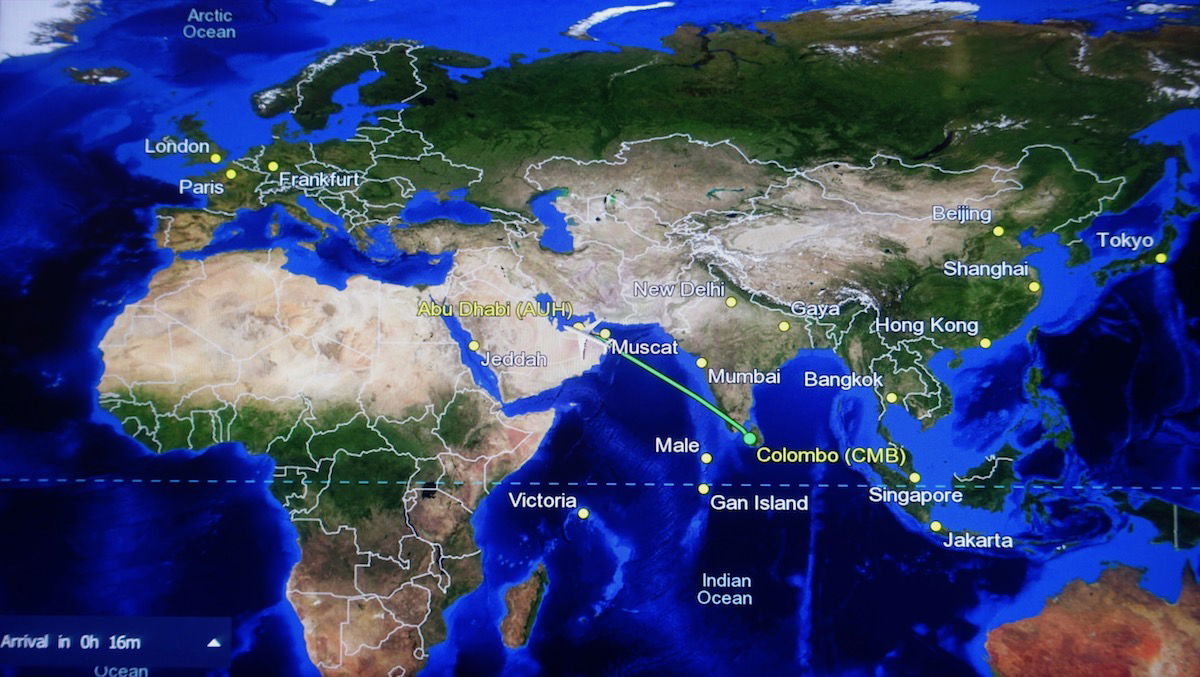 In this post I wanted to share my initial impressions of the 4.5 hour SriLankan flight.
SriLankan Airlines A321 business class cabin & seats
SriLankan Airlines has a total of six A321s, four of which are new A321neos.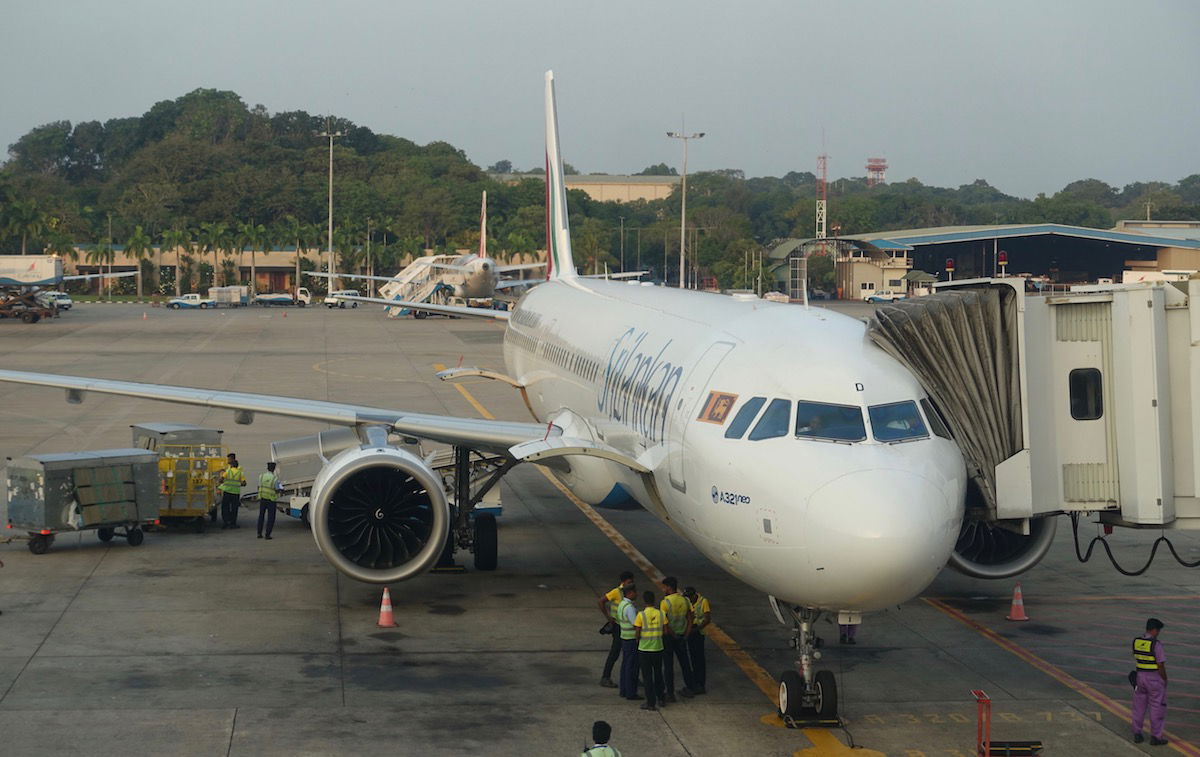 SriLankan Airlines' A321neo business class cabin consists of a total of 12 business class seats, spread across three rows in a 2-2 configuration. It's interesting that SriLankan's two older A321s have four rows of business class, so they've reduced the size of the business class cabins (which makes sense, given the limited premium demand).
Legroom is generally excellent, much better than you'd find in domestic first class within the US.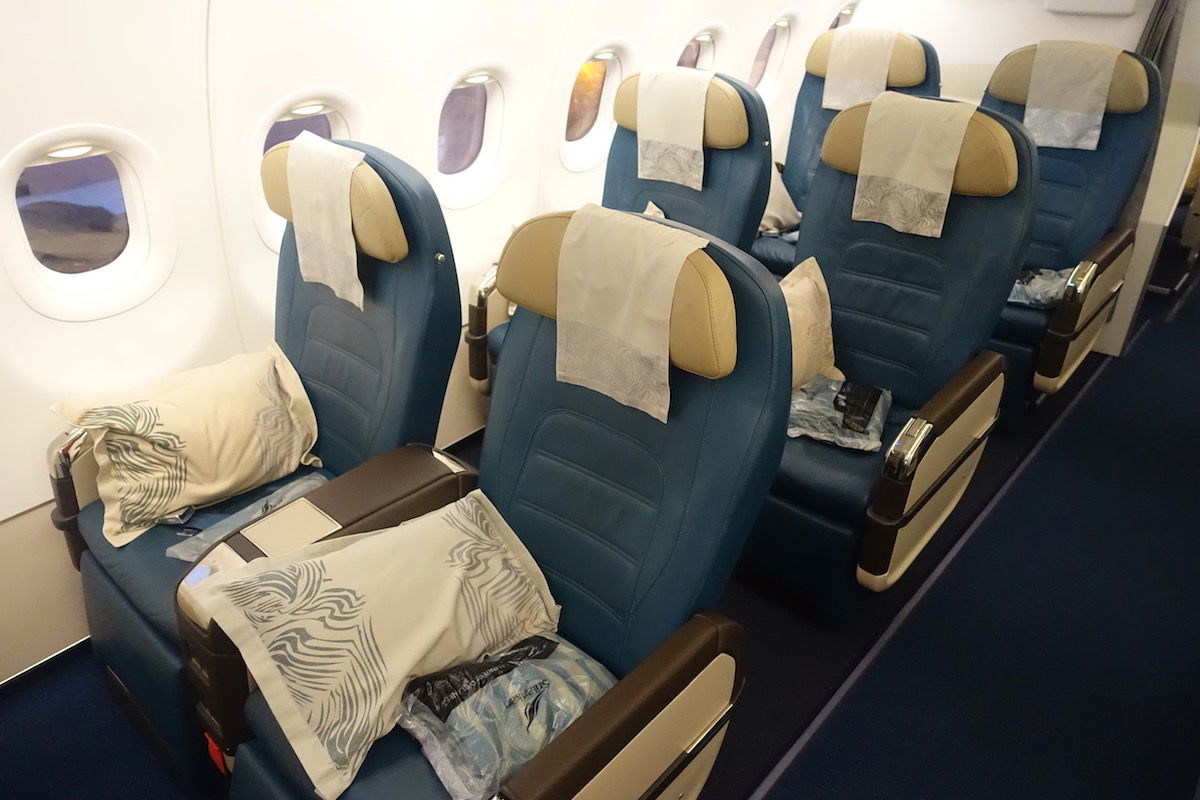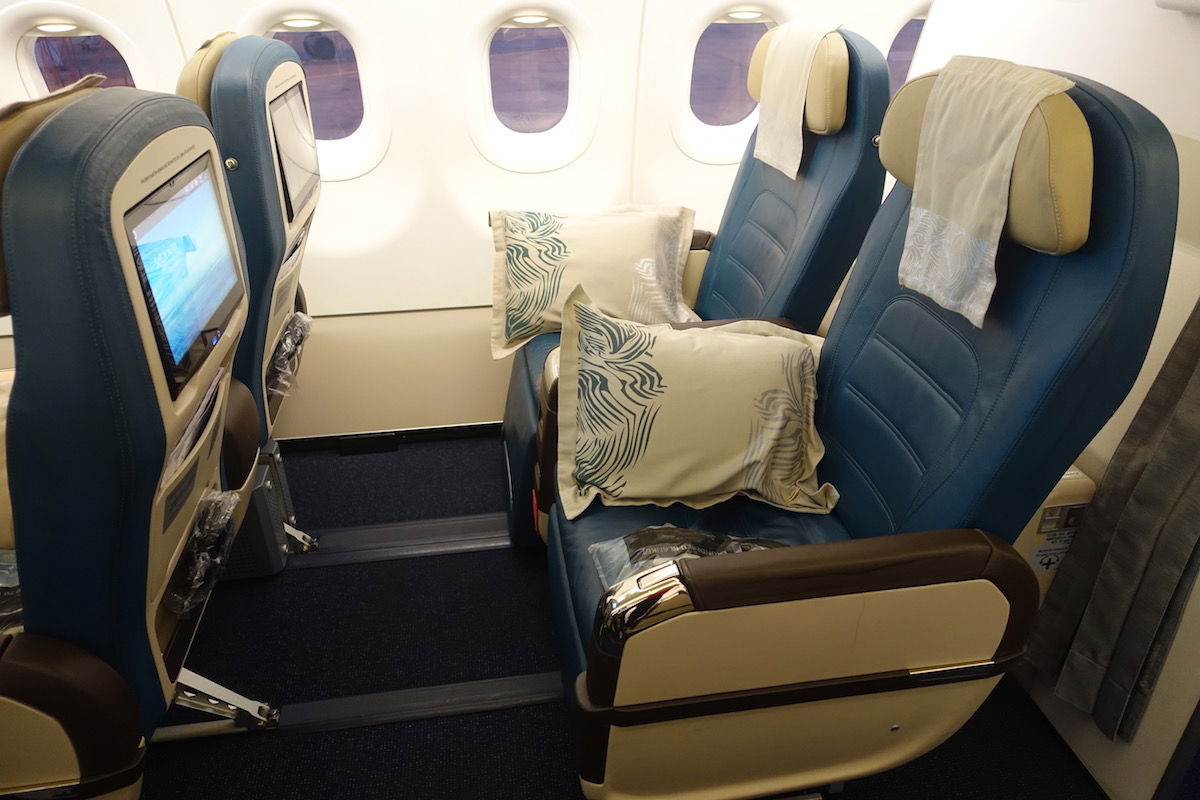 I found some of the seat finishes to be interesting. For example, the console between seats felt to me like something you'd find in a car rather than in a plane.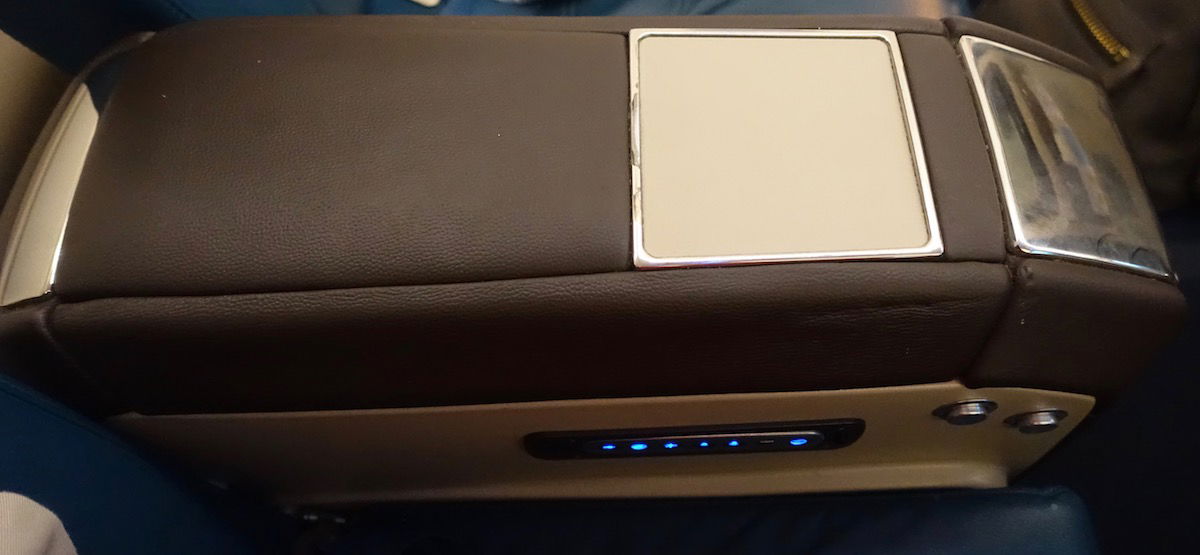 With SriLankan's cabin configuration, you can look all the way to the very back of the plane, as there are no mid-cabin lavatories.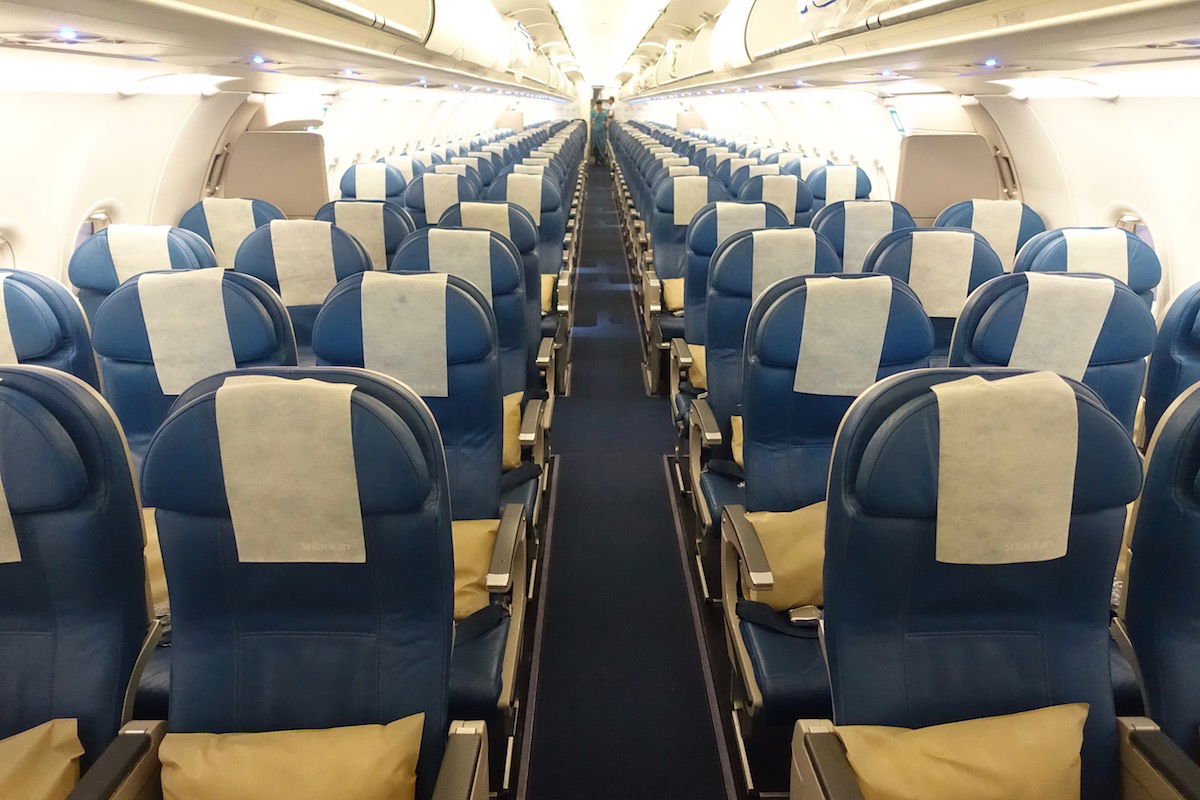 Much like SriLankan's A330 that we flew on the way out, the cabin was bright, and I quite liked the turquoise finishes.
SriLankan Airlines business class food
While not the most elaborate meal service, the food was quite good on this 4.5 hour flight departing around 7PM. There were printed menus and the choice of three main courses.
Service began with drinks and cashews.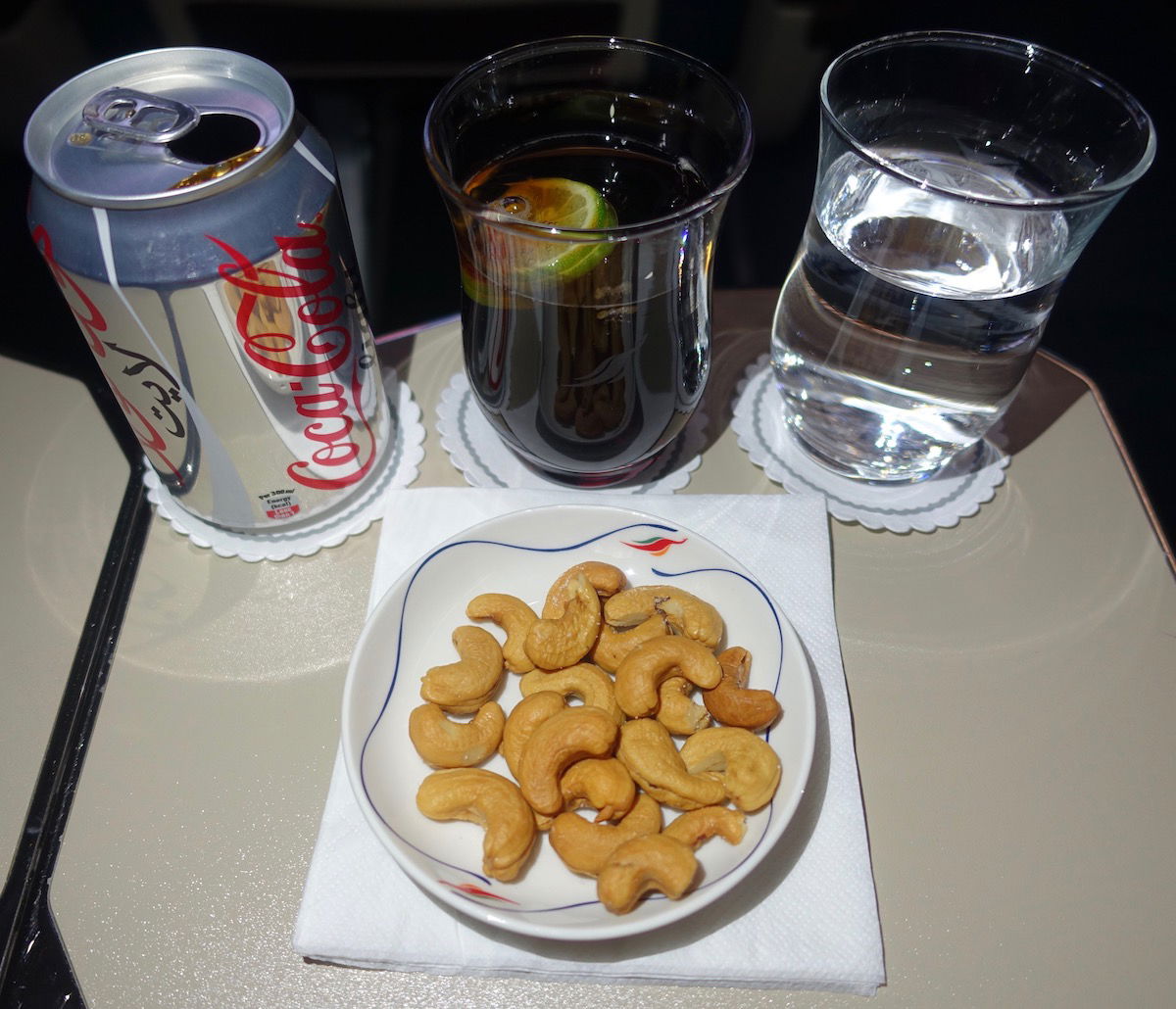 Everyone got the same sides, consisting of moutabel and tabbouleh salad with grilled paneer and pickled vegetables, and a side of fruit.
For the main course I selected the vegetarian option, which was a delicious "polos curry," which included jackfruit, mixed vegetable stew, and tomato curry.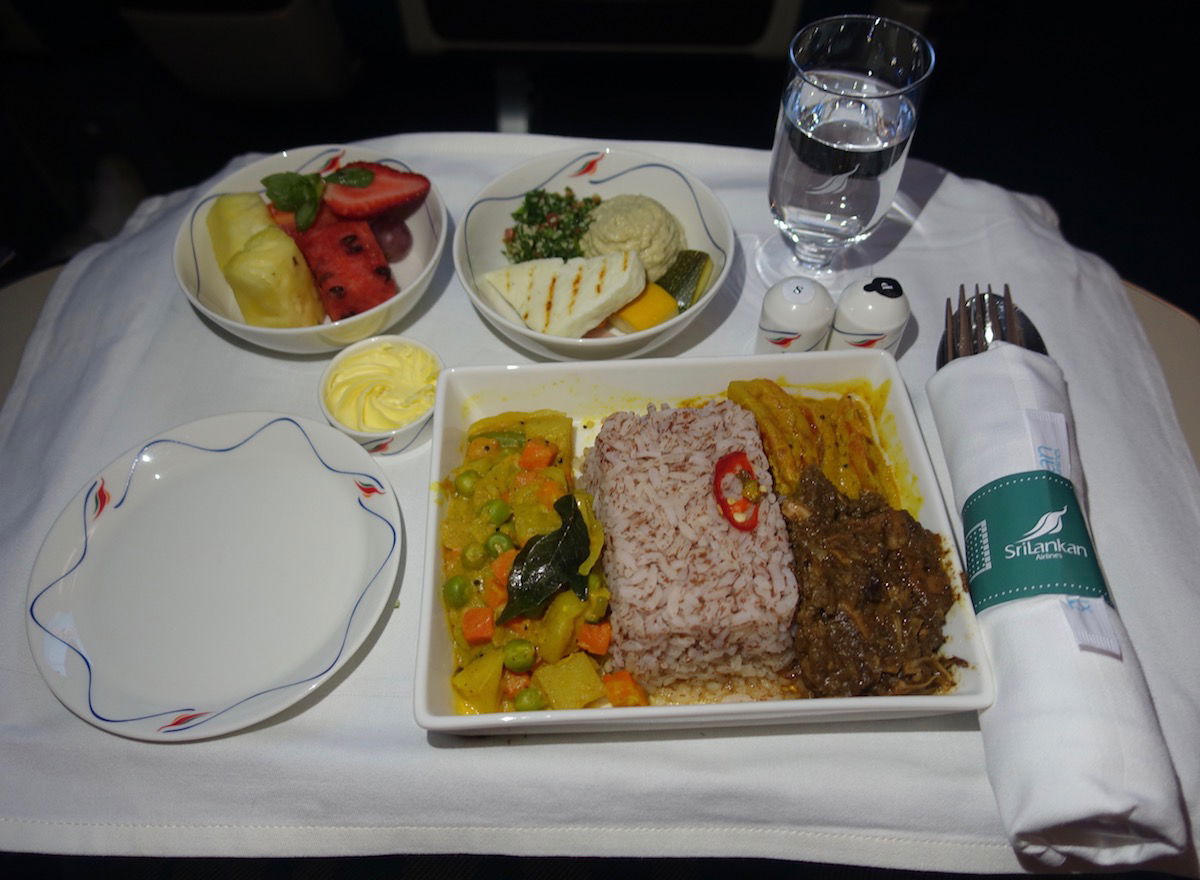 SriLankan offers a great tea service (given how much tea is produced in the country), so I ordered a spicy chai, which was served on a cute tray. I was also offered dessert, which was an opera cake with vanilla sauce (personally I was sad not to see a Sri Lankan dessert).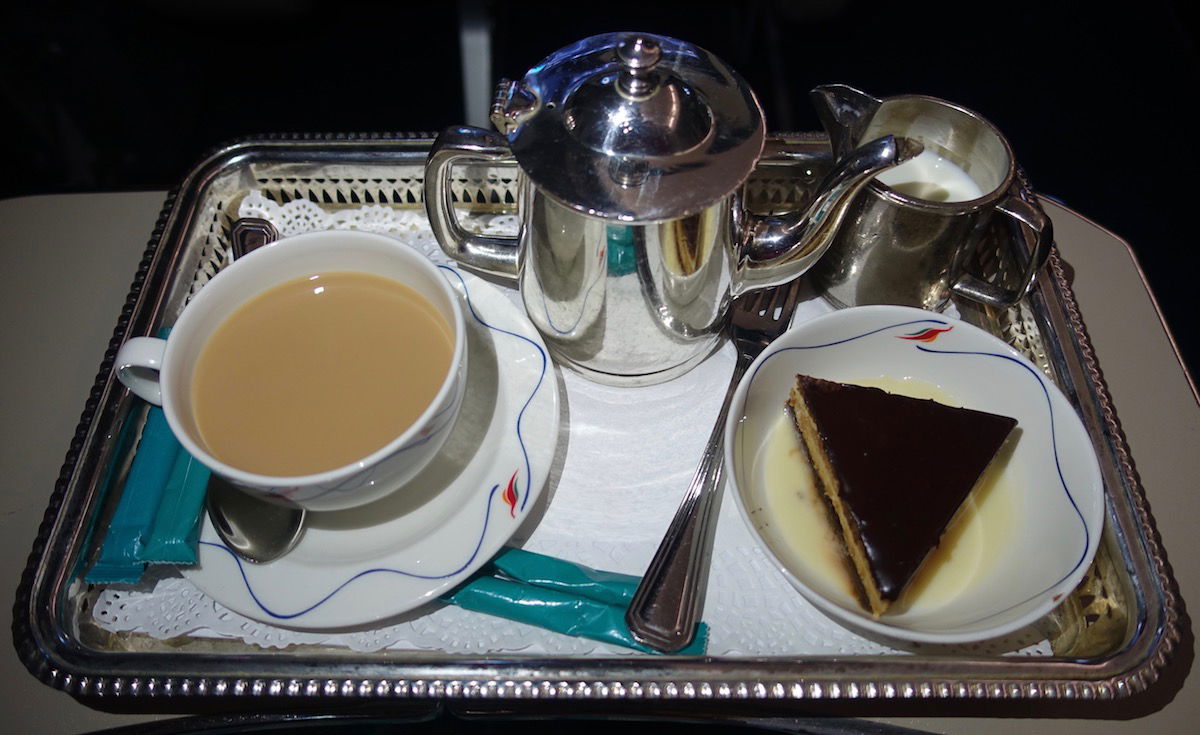 SriLankan Airlines business class amenities
There were no amenity kits on this flight, though there was a decent pillow and blanket, the same I had on the much longer flight from Tokyo Narita.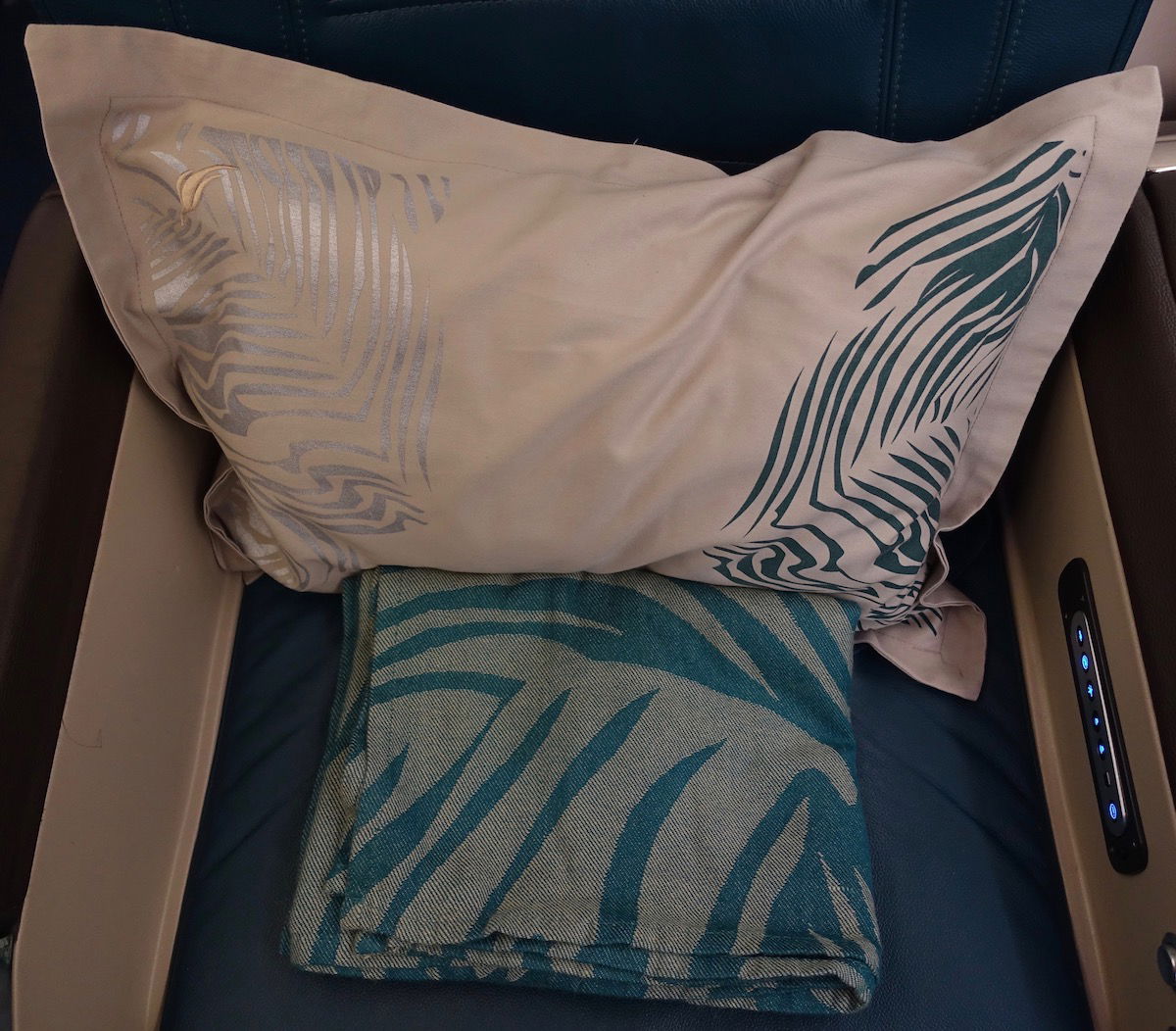 I was also given some really low quality headphones.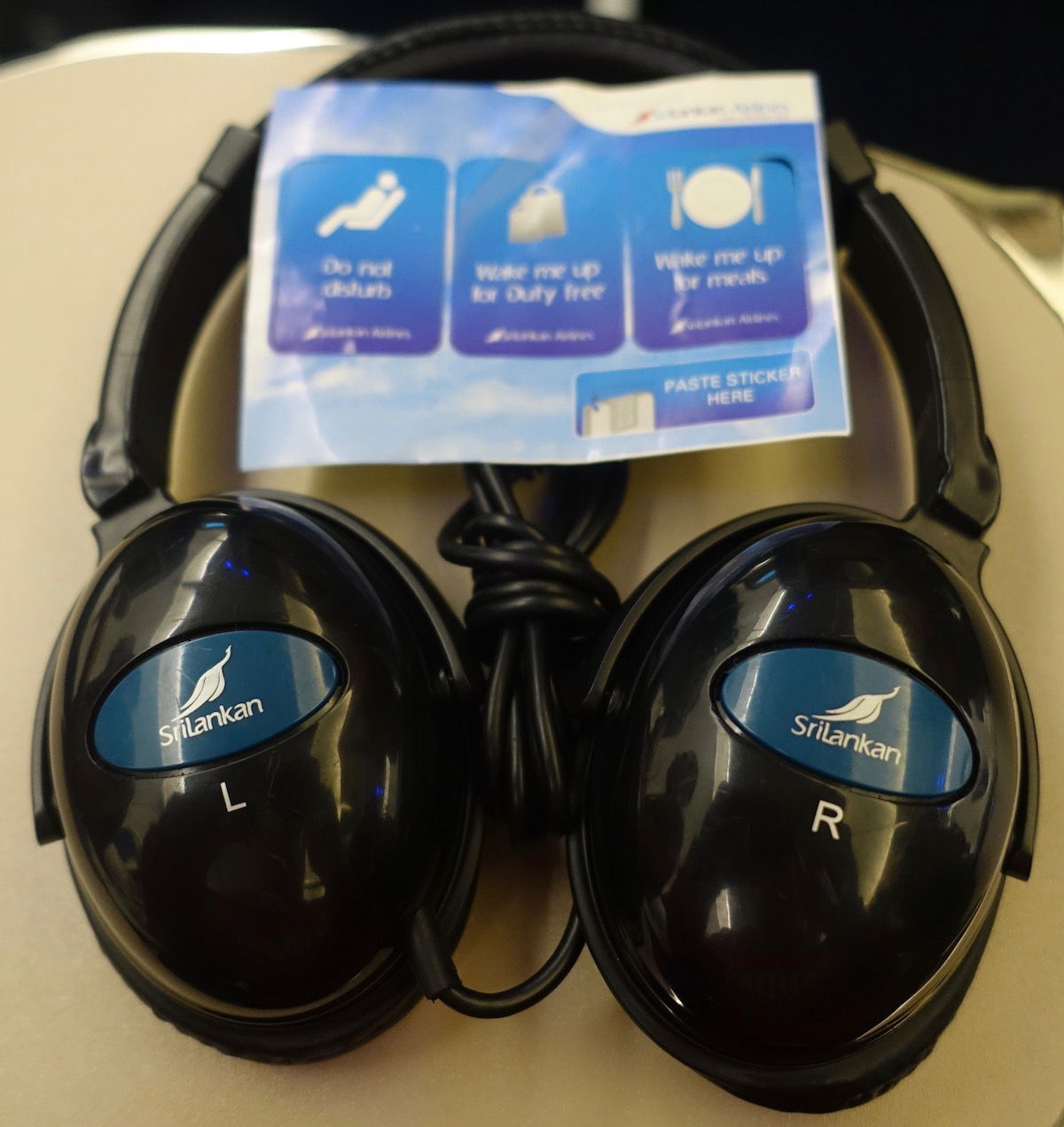 SriLankan Airlines business class entertainment & Wi-Fi
The A321neos have personal televisions at every seat, and the selection was quite good. The system was also easy to use and responsive.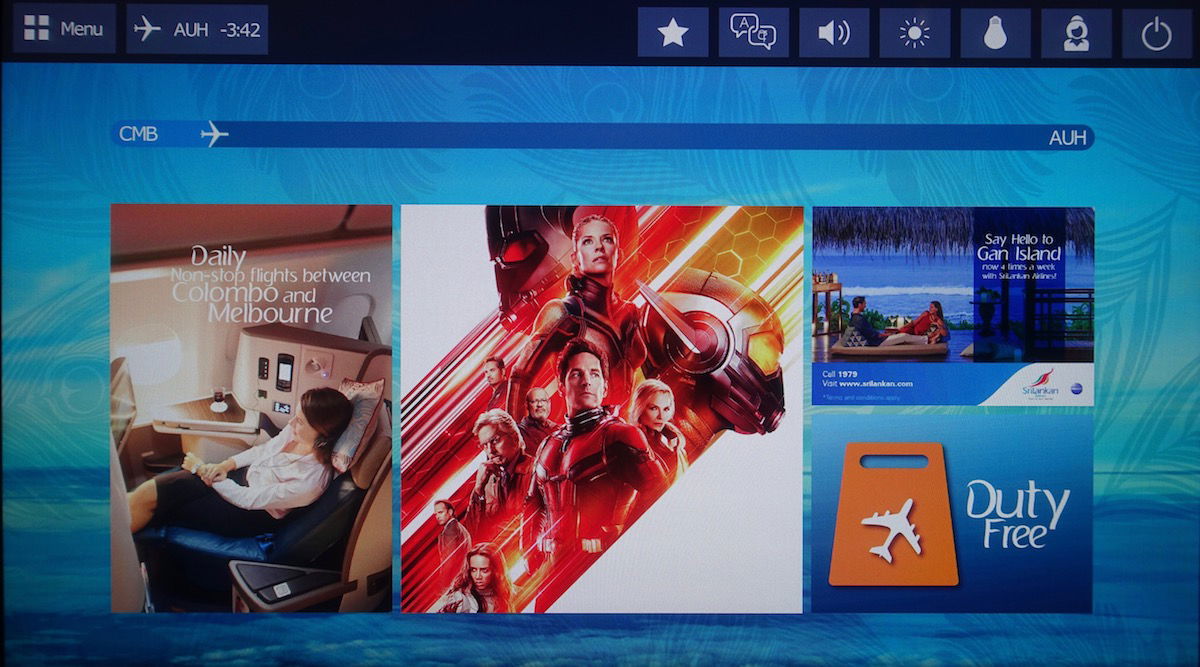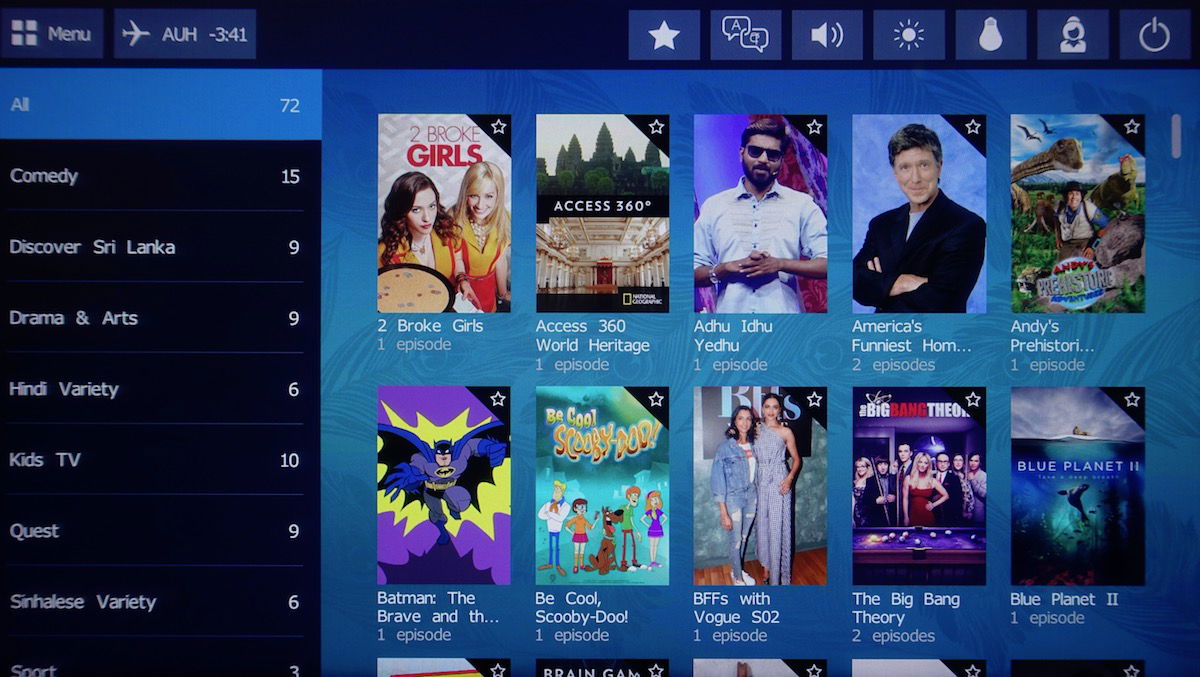 SriLankan's A321neos have Wi-Fi, though it's provided by OnAir, which is almost unusably slow. You can purchase Wi-Fi passes ranging in price from 4USD for 20 minutes/9MB of data, to 25USD for the full flight/240MB of data.
SriLankan Airlines business class service
While the service on my flight from Tokyo to Colombo wasn't great, the service on this flight was very good. There were two flight attendants working the cabin (there were only five passengers, and three of them were operational upgrades because economy was oversold), and they were both lovely.
They were extremely friendly and well intentioned, the purser came and shook everyone's hand before takeoff, etc.
SriLankan Airlines A321 business class bottom line
SriLankan's A321neos offer a better experience than you'd find in domestic first class within the US. While I'd no doubt choose a flat bed over this product, I do think that I prefer SriLankan's business class to Etihad's business class on this route, as Etihad mostly uses rather outdated A320s for the route.
If you've flown SriLankan's A321 business class, what was your experience like?