All the eyes of the world are on Singapore this week, ahead of the historic on-again, off-again meeting between US President Donald Trump and North Korean leader Kim Jong-un, currently scheduled for Tuesday, June 12, at the Capella Resort on the Singaporean island of Sentosa.
Ben recently wrote about how North Korea's limited aviation fleet might cause the leaders to meet in Mongolia, because Kim Jong-un's version of Air Force One is an ancient, Russian-built, Ilyushin Il-62, which has a range of only a few hours flying time. This greatly limits the 'neutral' locations the leaders could meet, given Trump was unlikely to meet in China.
North Korea's national airline, Air Koryo, is the only airline that still operates the Ilyushin Il-62.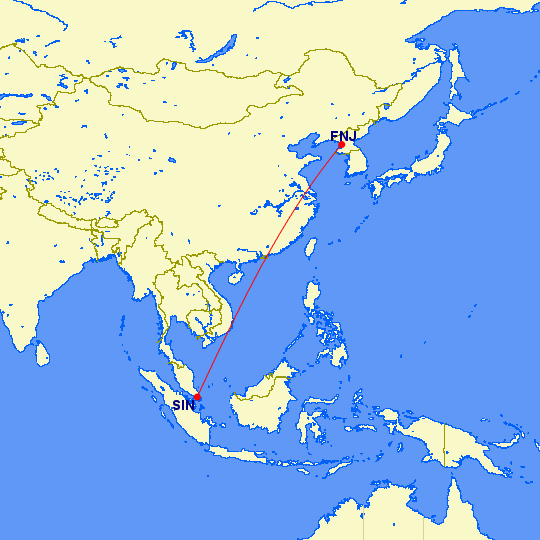 Mongolia and Japan had seemed like logical solutions. Eventually, both leaders agreed on Singapore, which is almost 3,000 miles from North Korea.
Both leaders have now landed in Singapore.
President Trump naturally arrived in style on Air Force One, a Boeing 747-200 that is almost 30 years old, but will eventually be replaced by two new 747-8s.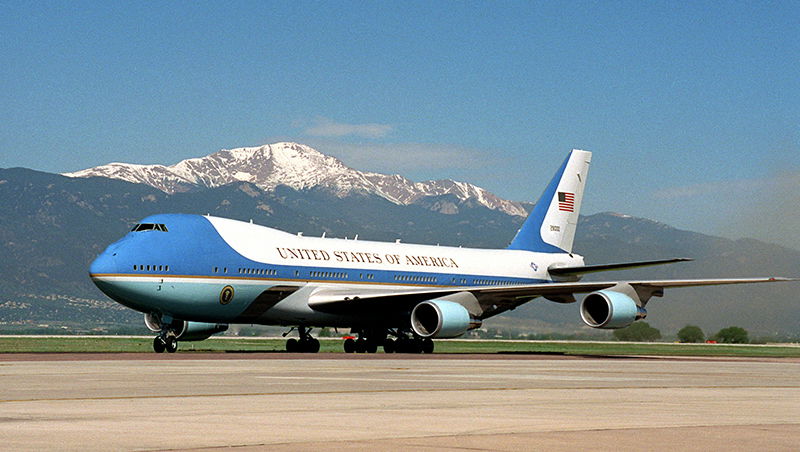 So how did Kim Jong-un arrive, given his 'Air Force One' Ilyushin presumably fully laden, may not be able to fly the distance non-stop?
Well three aircraft took off separately from the North Korean capital of Pyongyang on Sunday morning:
firstly, an Ilyushin transport plane carrying Mr. Kim's armoured limousine
secondly, an Air China 747-4J6 which normally carries the Chinese president (on loan from the Chinese government – it is their version of Air Force One)
and lastly North Korea's 'Air Force One,' the Soviet-era Ilyushin 62
Mr. Kim chose to fly on the Air China 747, and was photographed leaving the aircraft as it touched down at Changi airport around 2:30 p.m. Sunday, where he was greeted at the airport by Singapore's foreign minister, Vivian Balakrishnan.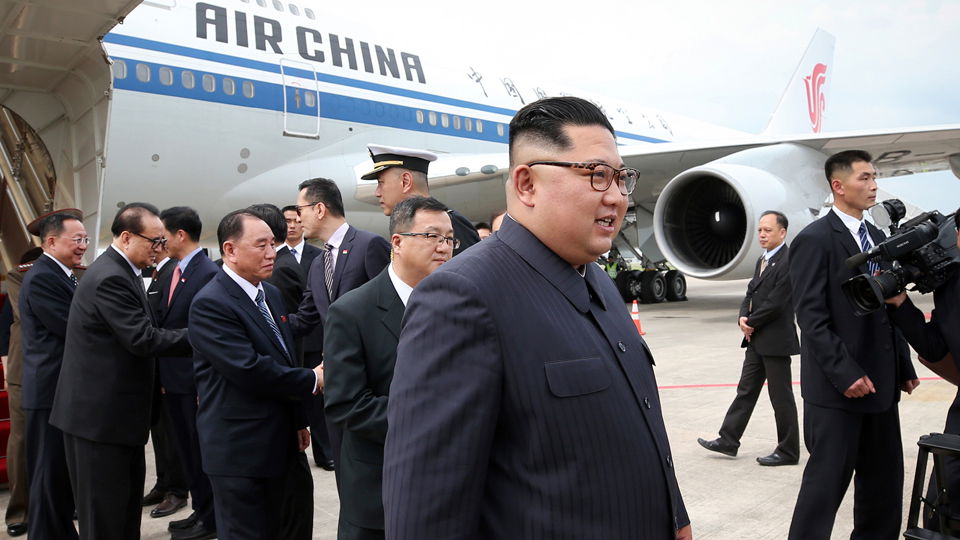 The flight operated as CA61, and the aircraft has already returned to Beijing. Presumably it will return to Singapore later this week to collect Mr. Kim and return him to Pyongyang.

Interestingly, China is also considering upgrading their 'Air Force One' from an old 747 to a new 747-8. Air China is one of the few airlines that actually operates the Boeing 747-8 as a passenger aircraft — the model has otherwise been a failure.
As you might imagine, details of the Chinese 747 'Air Force One' are fairly secret — here is an image I was able to find of the nose of the plane: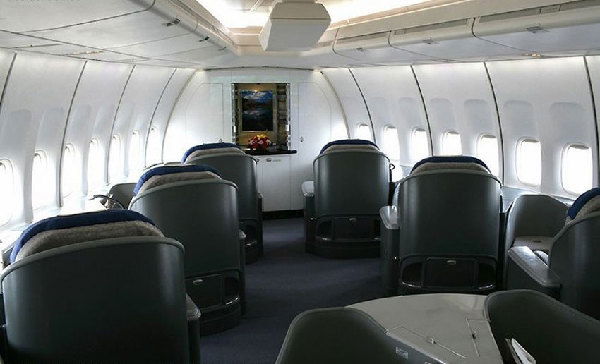 While here is the nose of their new 747-8 passenger planes, featuring their business class product, from Ben's recent review: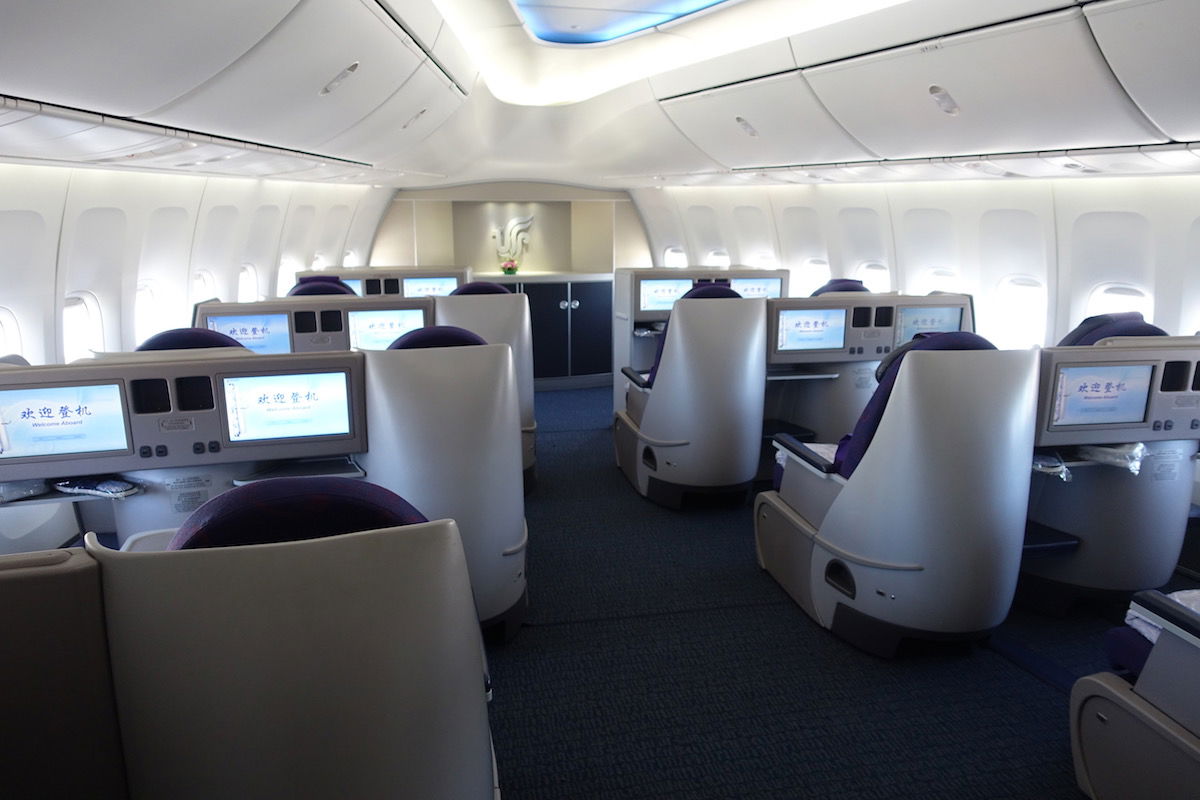 I would hope the new 747-8 Chinese Air Force One features a much improved hard product from the current version!
Hotels
Singapore has no shortage of luxury hotels, and each leader has chosen a (different) five star hotel to stay in during their visit, rather than at a diplomatic, or private residence. President Trump is staying at the Shangri-La, which Ben reviewed here.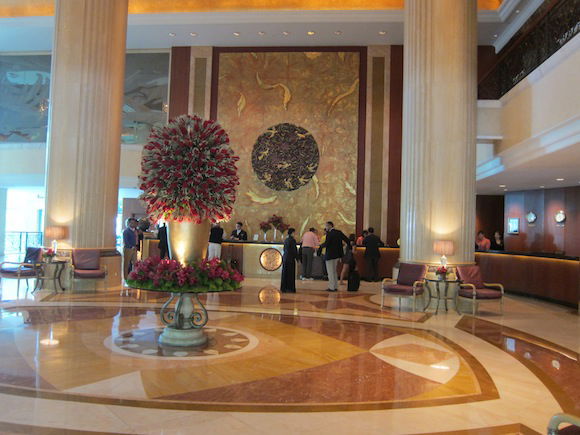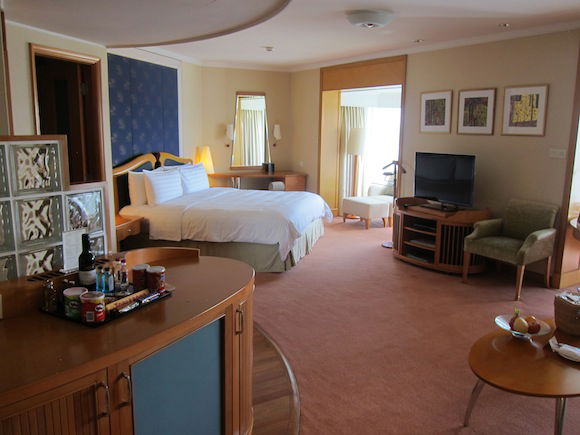 Mr. Kim is staying at the St. Regis, which Ben reviewed here. I wonder if he will collect SPG points for his stay?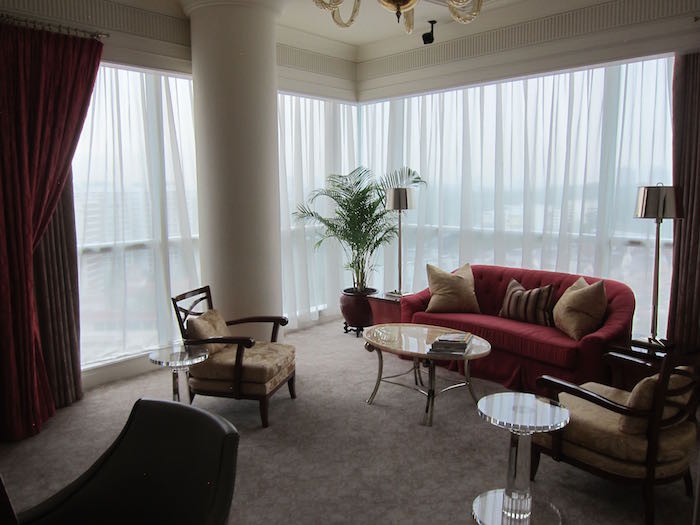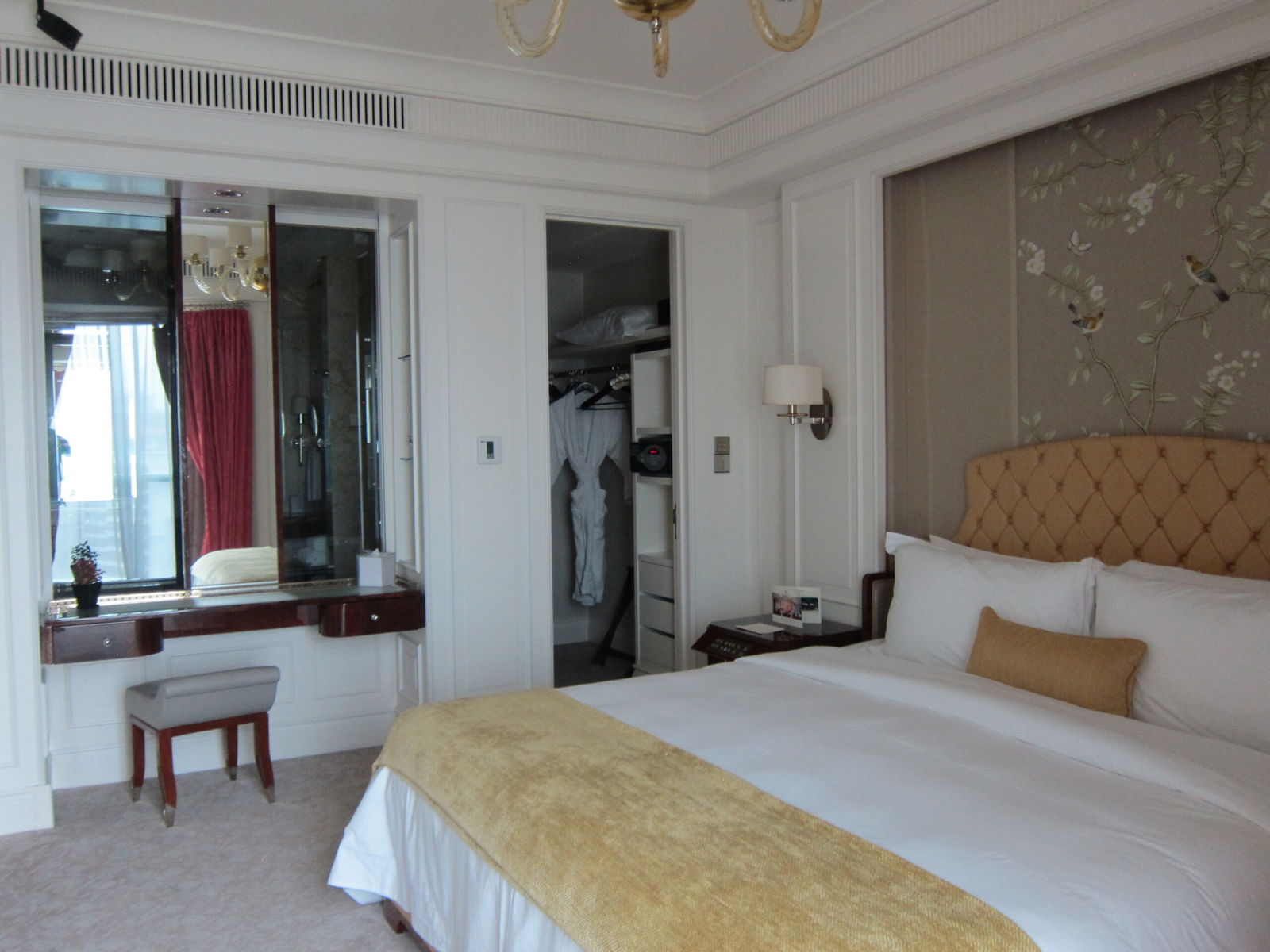 Which leader got the better hotel?
Bottom line
You may have noticed I don't write much about politics (especially US politics) on this site, and the travel and hotel plans for this event is about as deep as I'll be getting into it.
It is very interesting to see the world converge on Singapore for this meeting — there are 2,500 journalists registered to cover the meeting. If you are staying at any Singapore hotels this week I imagine space-available upgrades will be very hard to come by!
Have any of our Singapore based readers noticed any differences to the city this week?