Well this is… unique.
There's no denying that different groups of travelers have different needs, and it's great when airlines accommodate for that. Several times in the past we've seen entrepreneurs try to launch Sharia-compliant airlines. Muslim travelers have special needs and preferences, though the question is whether that's enough of a basis on which to launch a successful airline.
For example, in late 2015 we saw Rayani Air launch in Malaysia, which advertised itself as Malaysia's first Sharia-compliant airline. What did they do to differentiate themselves?
In-flight meals were completely halal
Alcohol consumption was strictly prohibited
Muslim flight crews donned the hijab (non-Muslim crews were to be "decently dressed")
There was a prayer before takeoff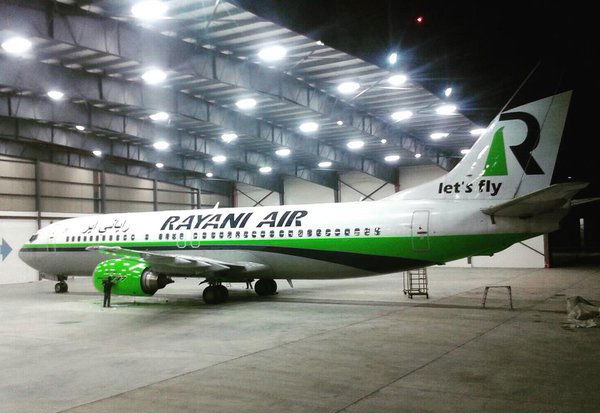 As you can see, I'm writing about these points of differentiation in the past tense, because the airline didn't last long. They ceased operations after only a few months.
I was skeptical about the viability of the business model. While some Muslim travelers may specifically seek out an airline that's fully Sharia-compliant, arguably other airlines could meet the needs of Muslim travelers as well. Whether right or wrong, the reality is that these kinds of airlines are often avoided by non-Muslims, who may prefer the option of having a drink on their flight, for example (though in the case of Malaysia, Malaysia Airlines doesn't serve alcohol on short-haul flights either).
Well, if you thought that concept was unlikely to work, then here's a concept that's downright crazy, as reported on by The Sun.
Meet Firnas Airways, the UK's new Sharia-compliant airline
Kazi Shafiqur Rahman, who refers to himself as the "halal Richard Branson," wants to launch a Sharia-compliant airline in the UK. The airline is called Firnas Airways, and his goal is to launch an airline that is in line with his personal values, so you can expect airline employees will have specific dress code requirements, the food will be halal, etc.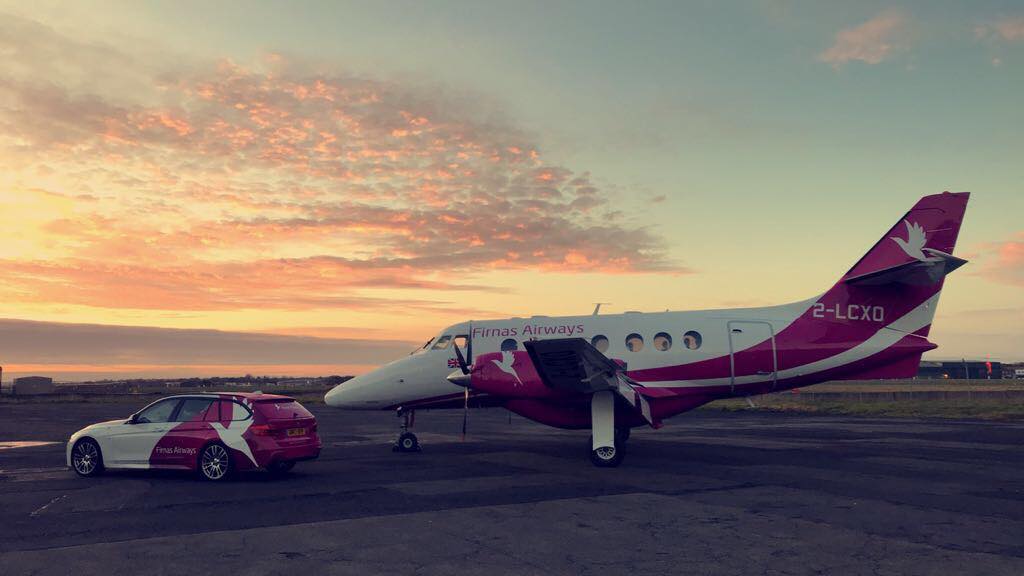 Channel 4 in the UK is doing a documentary about his new business, called "How To Start An Airline," though I'm not sure that name is necessarily reflective of what's going on (perhaps "How To Light Money On Fire" may be a better name). Kazi is from Bangladesh, and when he came to the UK his first job was being a toilet cleaner at London City Airport, and eventually he became an entrepreneur in the perfume business. Then a couple of years ago he started putting all of his efforts into launching this airline.
Let me be clear — I would love to see this guy succeed, and I can only imagine how hard he has worked. He has even put a lot of his own money into the airline. But unfortunately a not-great business model is a not-great business model, no matter how much I want someone to succeed.
Plans for Firnas Airways
Kazi's dream is to start a longhaul airline and fly to the Middle East, but he knew he had to start with short-haul flying. So a while back he leased a 72 seat turboprop, then realized he couldn't make money flying it, and ended the lease after losing a lot of money. Now he's getting a lease on a 19 seat turboprop. He now hopes to launch operations within a few months, with the goal of offering flights in markets that aren't served at all, or that are severely underserved.
As such that might not be a terrible business model, but the issue is that he's trying to use Sharia-compliance as a selling point. That might work well if you're operating flights in big markets with lots of competitors, where some people may seek that out.
But to make a point of operating a Sharia-compliant airline when you're the only airline in a market is more questionable, especially in a country where only about 5% of the population is Muslim.
I'm not sure how much of what's going on is specifically for TV, rather than serious, but some of the stuff he is doing sounds outlandish:
In the documentary, we follow Kazi as he opens negotiations to fly out of London's Ashford Airport and Waterford Airport in Ireland.

Normally, airlines pay airports a fee in return for being allowed to fly from them, but wheeler-dealer Kazi was audacious enough to demand that the airports should be paying Firnas.

With this unorthodox request, Kazi gets a firm "no" and negotiations collapse, forcing his ego to make an emergency landing.
While Kazi doesn't have any airline experience, it sounds like his chief consultant isn't terribly optimistic:
Kazi's chief adviser, veteran aviation consultant John Brayford, has been concerned about the feasibility of Kazi's Sharia business plan from the start.

"If you look at the airlines around the world that don't serve alcohol, there's not one of them which can be considered successful," John says.
So we'll have to see how this goes. Kazi says he'll launch flights within a couple of months, and that longhaul flights are just two to three years away.
I wish him the best, but…