Big news for the nation's two hip, upstart airlines this month! While Virgin America's brand of sly, white-leather-upholstered bravado is living on borrowed time, about to be swallowed whole by Alaska Airlines' no-nonsense khaki ethos, the original upstart, JetBlue, is going in the opposite direction.
JetBlue just announced a major expansion of its signature Mint product, a super-premium service right now only available on the JFK-LAX and JFK-SFO transcon routes, on its BOS-SFO route (with planned BOS-LAX service already announced) and on select Caribbean routes from JFK.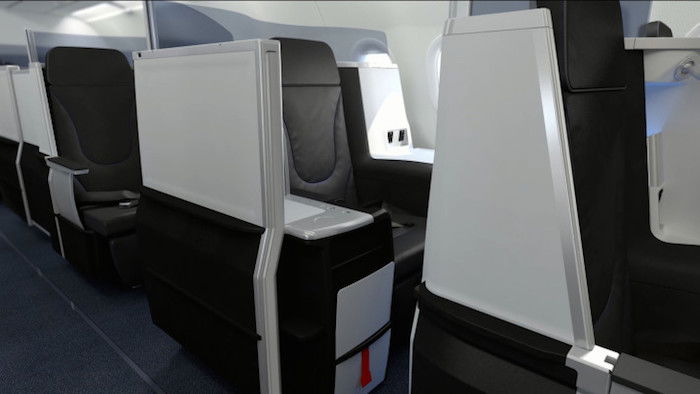 On its face this news is actually quite groundbreaking. Once known for its democratic all-economy class flights, JetBlue now intends to offer super-premium cabins — which is to say, cabins with lie-flat seats, enhanced meal service and individual suites, appreciably superior to "domestic first class" on American, Delta and United in every way — on a host of new cross-country routes between:
Los Angeles and Fort Lauderdale
San Francisco and Fort Lauderdale
New York (JFK) and Las Vegas
New York (JFK) and San Diego
New York (JFK) and Seattle
Boston and San Diego
Boston and Seattle
With nine new Mint-equipped A321s being delivered in 2017 and additional deliveries in 2018, the routes will start to launch in the first quarter of 2017, according to the airline.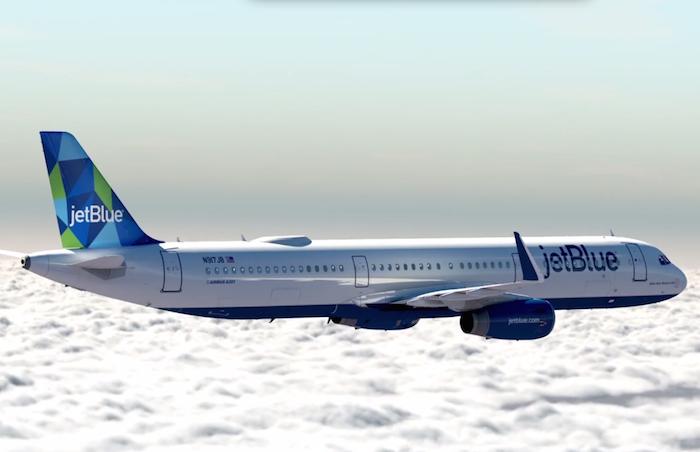 What This All Means
Up until now, Mint has been more or less competitive with the transcontinental premium products on Delta, United and American — noticeably nicer in some respects, slightly less convenient in others. The Boston to San Francisco and Boston to Los Angeles routes are brand new, and it's hard to tell what impact they've had on the other airlines that are flying those routes, but I suspect not enough of one — yet — to cause any of the big three to consider upgrading their aircraft from Boston.
I don't imagine that American, Delta and United are going to try and compete with JetBlue Mint on these additional routes. The airlines do very well on these routes already with standard domestic recliner seats, and I'm not convinced the math will make sense for Delta, American and United to follow JetBlue's lead and usher in a new era of premium travel.
All four airlines compete on the New York to SFO/LAX routes, for example, but some of the new JetBlue Mint routes aren't terribly competitive at all. For example, currently only JetBlue and Alaska fly between San Diego and Boston, and only JetBlue, Alaska and Delta fly between Seattle and Boston. I doubt that Delta will start Delta One service between Seattle and Boston anytime soon, and more to the point, I'm certain Alaska's ho-hum service won't be enhanced any further on any of its routes. If there's any ripple effect across the airlines, it may be in pricing — which the legacy carriers may drop to compete with JetBlue's better product.
So what this means for the long haul, to me, is that JetBlue is differentiating itself as a premium airline and quickly shedding its low-cost all-economy heritage. I think they've actually found an excellent niche here and have the potential to do quite well, particularly as the Mint service becomes the JetBlue "brand." I suspect they're going after the Delta, American and United loyalists who will go out of their way to fly their preferred carrier in order to keep up with elite status and earn miles — but as those statuses become less valuable and the miles less usable, JetBlue seems to be knocking on the door offering a wildly superior premium cabin with relatively affordable fares. It seems like that, if anything, could disrupt the airline landscape as we currently know it.
When I flew Mint in the past, I loved my experience, and I'm personally looking forward to flying Mint elsewhere around the country. I did find JetBlue's ground services to be uncompetitive with other premium ground services, so I wonder if JetBlue plans to roll out premium ground services (other than preferred check-in and security lines) in conjunction with the hard product rollout.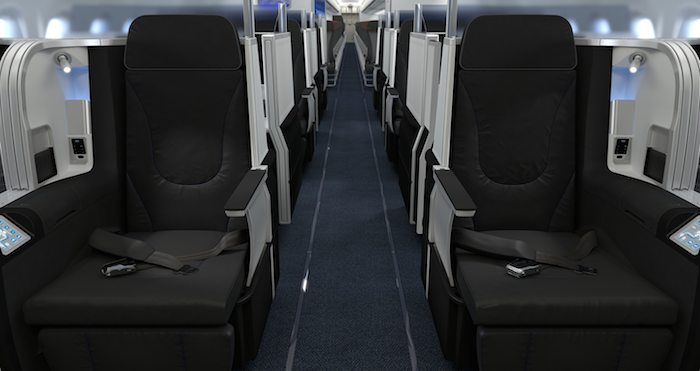 Bottom Line
This is exciting news indeed. Assuming JetBlue's Mint fares will be competitive with existing domestic first class fares (which can, at times, be quite reasonable indeed), this will change the way you think about flying. It's hard to see an American Airlines elite member like Ben justify flying American between Los Angeles and Miami, with the chance of a complimentary upgrade to a subpar domestic first cabin, when Ben could outright pay for a lie-flat JetBlue Mint seat between Los Angeles and Fort Lauderdale.
If anything, this is one more reason why it's a major bummer that Virgin America ended up in Alaska's hands and not JetBlue's. JetBlue is getting creative, and JetBlue would have served Virgin America's customer base and its network very well. Given that most of its new Mint routes will overlap with a future Alaska or Alaska-Virgin America route — and given that Alaska can't even begin to compete with Mint — you have to wonder if JetBlue had the ultimate last word in the Virgin America bidding war.