La Compagnie is the all business class transatlantic airline which started flying in mid-2014. Their first route was between Paris and Newark, and I was able to review that flight within days of when they launched operations. Last summer La Compagnie launched flights between Newark and London as well.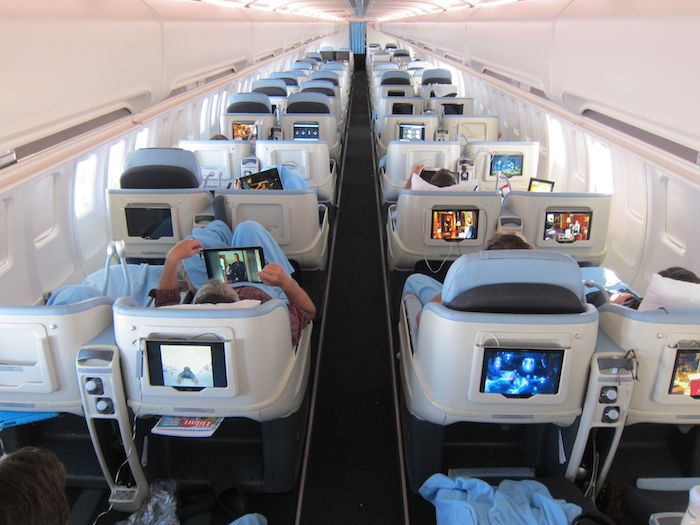 La Compagnie 757 cabin
There's no denying that La Compagnie offers exceptional value, as their business class is in many cases priced only marginally more than what other airlines charge for economy. I figured that was just a promotional offer for when they launched, but they've stuck true to their worth in that regard, which I commend them for.
At the same time the airline's business class product is definitely sub-par. Seats are angled, while the industry standard nowadays is for business class seats to be fully flat (at least to London and Paris). But for the price, you really can't complain.
For example, right now La Compagnie is offering $1,600-1,700 roundtrip fares to London and Paris, though just a couple of months ago they had fares of just $1,100 per person.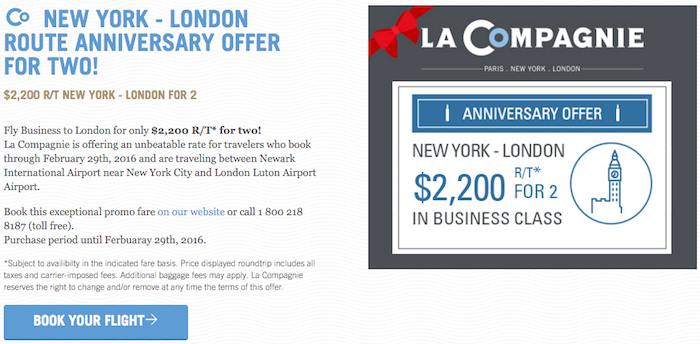 I've been following La Compagnie closely, especially given what an amusing mess the airline was when they first ramped up operations. Shortly after they launched I had the chance to speak with the airline's Deputy CEO about their business plan, which was fascinating.
Anyway, an article has just been published about La Compagnie with ArtInfo, which is worth a read. It talks about how La Compagnie is doing at the moment, and also what they're hoping for in the future. I figured I'd highlight some of the parts I find most interesting.
Who are La Compagnie's customers?
55% of La Compagnie's customers are coming from the US, while the rest are from the UK and France, so that's quite an equal split. On top of that, 60% of La Compagnie's passengers are traveling on business, which is actually higher than I expected (they're hoping that number grows, though).
La Compagnie is making changes to planes
La Compagnie is planning a retrofit for July 2016, with "a new satellite connection, redesigned Samsung tablets, and repainted planes." La Compagnie actually promised to have Wi-Fi early on when they started service, though as of now that still hasn't happened. Given that they have only two planes, I'm curious how they'll handle that.
Will they lease another old plane from Emirates, or will they once again do a milk run to accommodate all passengers?
Regardless, it's unfortunate to see that La Compagnie is not installing a new fully flat business class product. If they're going to succeed, I think that could be the key. Their planes aren't totally full anyway, so they could install a new product without impacting their passenger count, but presumably could achieve much higher yields.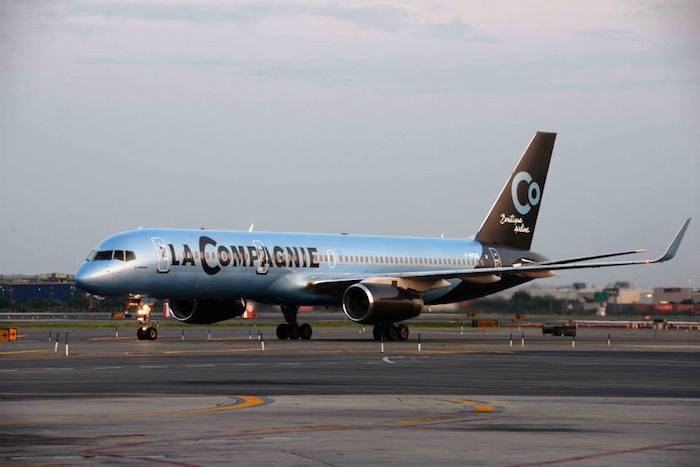 La Compagnie 757
La Compagnie wants to expand
In terms of long term plans, La Compagnie wants to start flying to California, and eventually Asia, though the latter will be in the "second stage of development."
I could in theory see the value in service to Los Angeles and San Francisco, as there's a lack of nonstop flights to Paris, and also fares tend to be really high (given that those markets are dominated by a couple of airlines). At the same time flying those routes would require La Compagnie to get a larger plane with more seats, which would be even tougher with the airline's business model.
As far as Asia goes, that seems highly unlikely to me.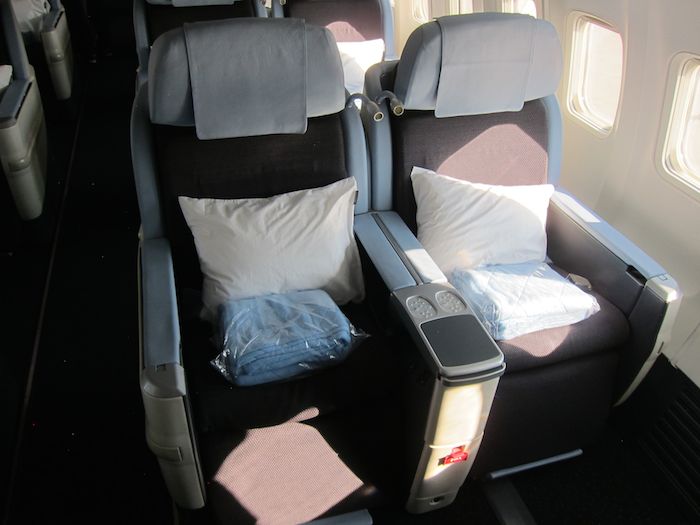 La Compagnie business class seats
Is La Compagnie profitable?
This is the concerning part. Just about every US carrier is making money at the moment, and in record numbers. That's because oil prices are as low as they've been in a long time. Yet La Compagnie is only breaking even on their New York to Paris route, on which they're achieving 70-90% load factors:
Our Paris route is break even, and the London route is still ramping up. We just launched London last year in May, 2015. [Fact check: La Compagnie is not yet generating profits.]
Not a single independent all business class transatlantic airline has ever succeeded, and there's a reason for that. If La Compagnie is breaking even on a route where they're achieving a 70-90% load factor (which is really impressive for business class), how do they ever hope to turn a profit? They don't have much pricing power, given that their business class product isn't competitive without fully flat seats, so I doubt they can improve yields much.
La Compagnie flights are 70-90% full precisely because they're often only priced marginally more than economy on other airlines.
It's also interesting to note that La Compagnie is apparently working on purchasing a new Boeing aircraft for next year:
We are already working on purchasing a new Boeing, which we'll acquire in 2017. It will be a new addition to our fleet.
I'm curious to see what they're looking at here. My guess is that when they say "new Boeing" they mean a Boeing aircraft which is new to the airline, as opposed to a new plane directly from Boeing. A non-ancient 767 could be a good fit for West Coast flights, in theory. Or perhaps they're taking over Baltia Air Lines' 747-200, which I'm sure is available for a reasonable price. 😉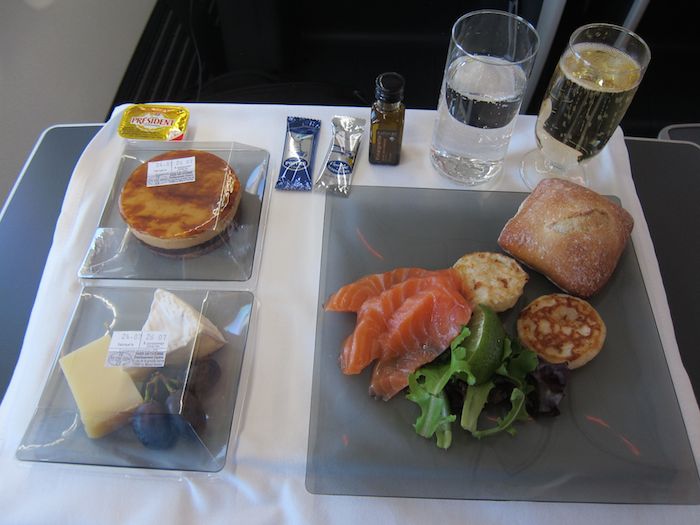 La Compagnie lunch from Paris to Newark
Bottom line
While I was tough on La Compagnie at first, I'm really happy they're around nowadays. They add something truly unique to the transatlantic market, as their product is often priced comparably to economy on other airlines. Being able to book ~$1,100 tickets between the US and Europe in business class (even if it's a sub-par product) is incredible. What's not to love?
But there's a reason no transatlantic all business class airline has ever succeeded. If they're not turning a profit on a route where they're achieving a 70-90% load factor with record low oil prices, it makes you wonder what they're projecting in order to make their business model work.
Regardless, it's cool to get an update from La Compagnie almost two years after they started flying.
What do you make of La Compagnie's expansion plans and (lack of) profitability?