Mexico City is a market that on the surface you'd think airlines would do well in. Mexico City has a massive population, it's becoming an increasingly popular tourist destination, and it has a fair amount of business demand.
Unfortunately for some US airlines, Mexico City seems to be a huge money-loser. For example:
Now a third airline is following their lead.
JetBlue Ending Flights To Mexico City
JetBlue will be discontinuing all flights to Mexico City as of January 9, 2020. The airline currently operates daily flights to Mexico City with A320s out of Boston, Fort Lauderdale, New York JFK, and Orlando.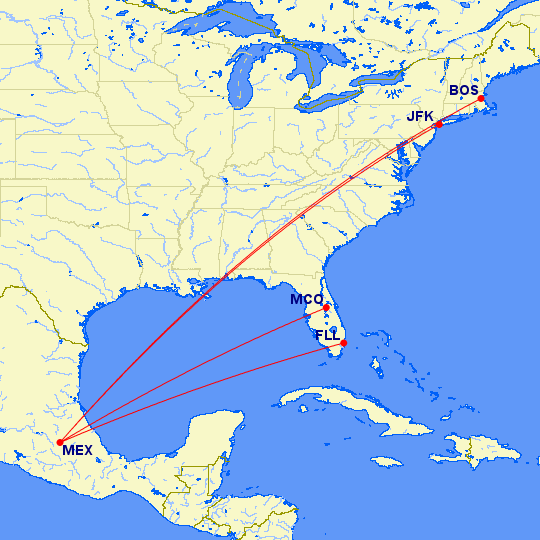 JetBlue started flying to Mexico City in 2015, though initially the airline had very unfavorable slots. Then in 2017 the airline got better slots because of the joint venture between Aeromexico and Delta, where the airline had to give up some favorable slots.
As far as these four markets go:
JetBlue is the only airline to fly from Boston to Mexico City
JetBlue is the only airline to fly from Fort Lauderdale to Mexico City
Between Orlando and Mexico City, JetBlue competes with Aeromexico, Interjet, and Volaris
Between New York and Mexico City, JetBlue competes with Aeromexico, Delta, Interjet, and VivaAerobus
Why Couldn't JetBlue Make Mexico City Work?
So, why couldn't JetBlue make this route work, in spite of them having markets like Boston to Mexico City to themselves?
First of all, nowadays the US to Mexico market is fiercely competitive:
Aeromexico and Delta have a strong joint venture
There has been huge growth among Mexican low cost carriers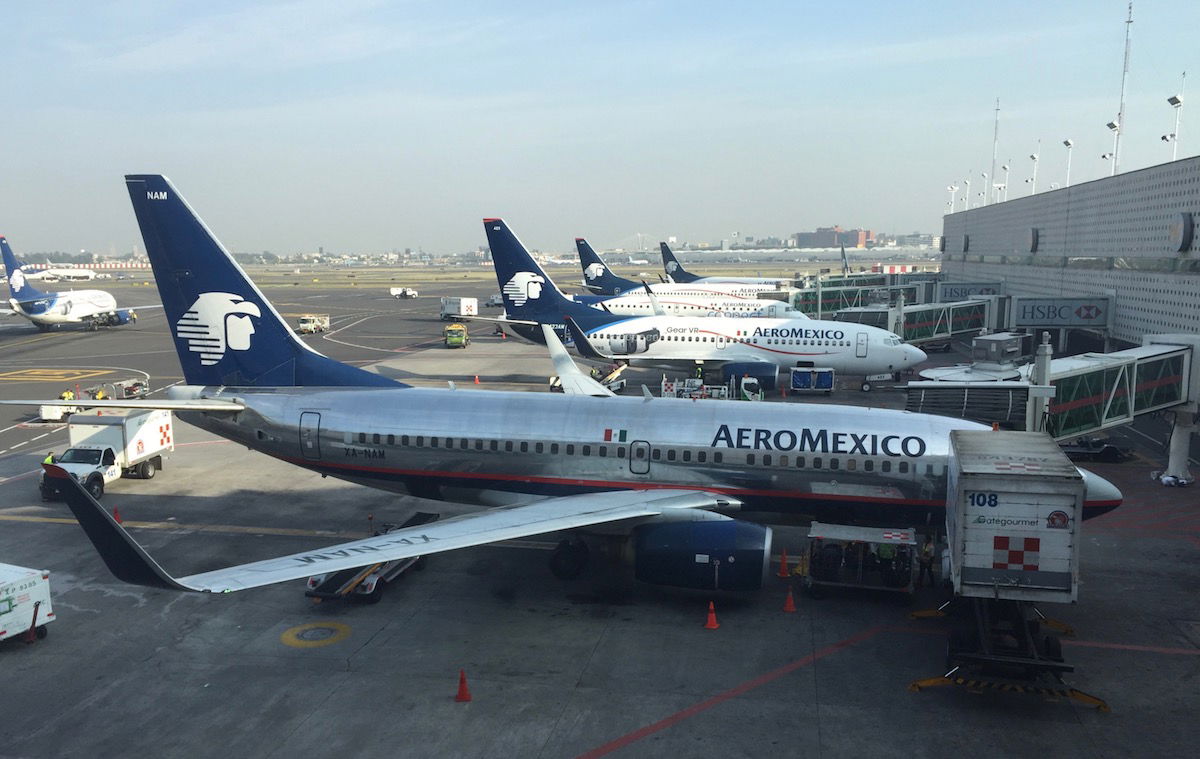 Aeromexico and Delta have a strong joint venture
Beyond that, one of the biggest issues seems to come down to a majority of the demand for travel between the US and Mexico City being on the Mexico side. Consumers in Mexico City are much more likely to choose a "local" airline, not just due to preference, but also due to their sales methods.
For example, Aeromexico has quite a few traditional travel agencies in Mexico City where you can book tickets, while JetBlue doesn't.
Lastly, perhaps the other issue here is that much of the lucrative demand from the US to Mexico City is business travel, and JetBlue has flown these routes without Mint-configured planes. Without a business class cabin they probably missed out on a lot of premium demand.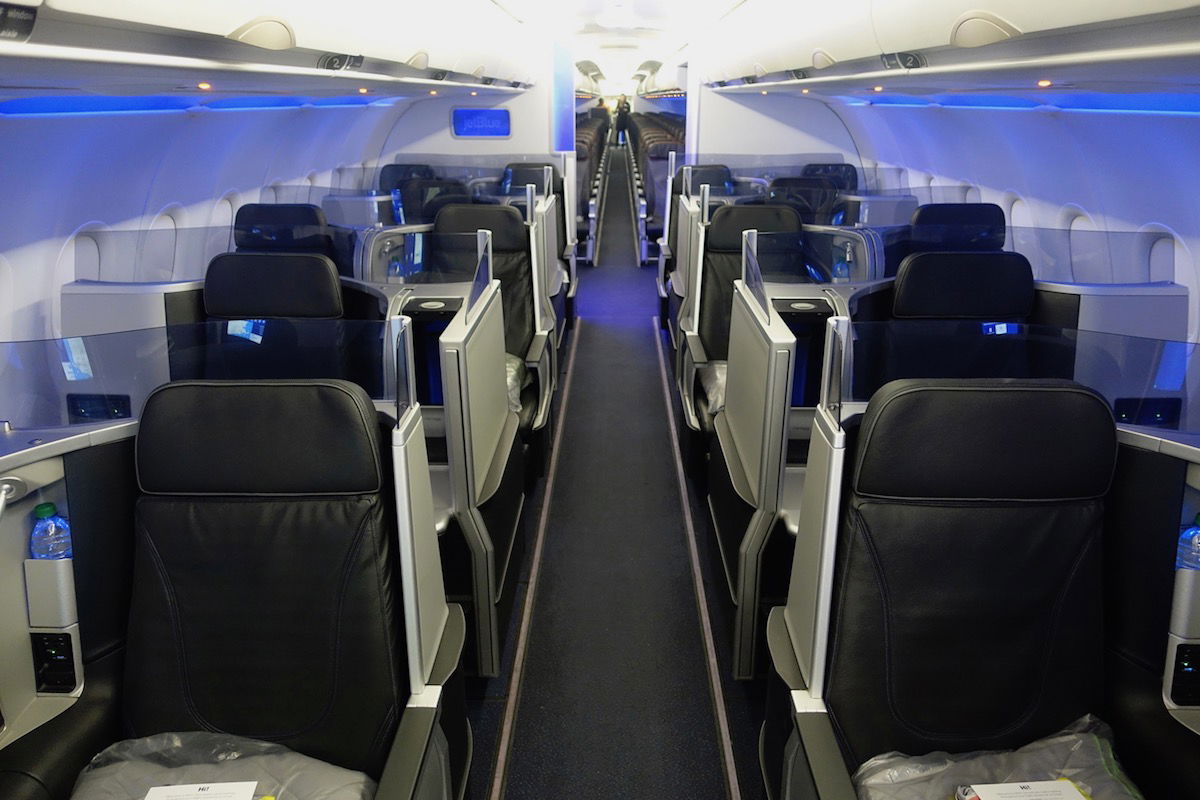 JetBlue never flew Mint-configured planes to Mexico City
Then again, from JetBlue's perspective I'm sure there are more lucrative places they could have deployed those planes.
Bottom Line
We've now seen Alaska, Southwest, and JetBlue, end operations to Mexico City. It's interesting to see how these airlines aren't able to make Mexico City work, especially when you consider that JetBlue had two markets all to themselves.
It seems that the demand simply isn't there on the US-side, and I suspect the strength of the Aeromexico and Delta joint venture, as well as the growth of low cost carriers in Mexico, most definitely didn't help.
What do you make of JetBlue pulling out of Mexico City?