It increasingly looks like international first class may be a casualty of the current pandemic. That's at least true in the coming year, as we've seen several airlines remove first class from their schedules, largely because they've grounded parts of their fleets.
Korean Air is the latest airline to pull first class inventory, but there's probably a different story here…
Korean Air pulls all non-A380 first class
In the past few days Korean Air has updated its schedule, and has pulled first class from a vast majority of routes. The only Korean Air routes to currently show first class for sale are those flights operated by Airbus A380s.
Again, this isn't just temporary, but rather the airline has completely pulled first class for all the way through next summer, and I imagine that's not a mistake. Previously Korean Air had first class on several other aircraft, most notably the Boeing 747-8, as well as many 777-300ERs.
It's a bit ironic that the A380 is the only plane where first class is still for sale, since Korean Air's A380 features a significantly worse product than you'll find on most 747-8s and 777-300ERs.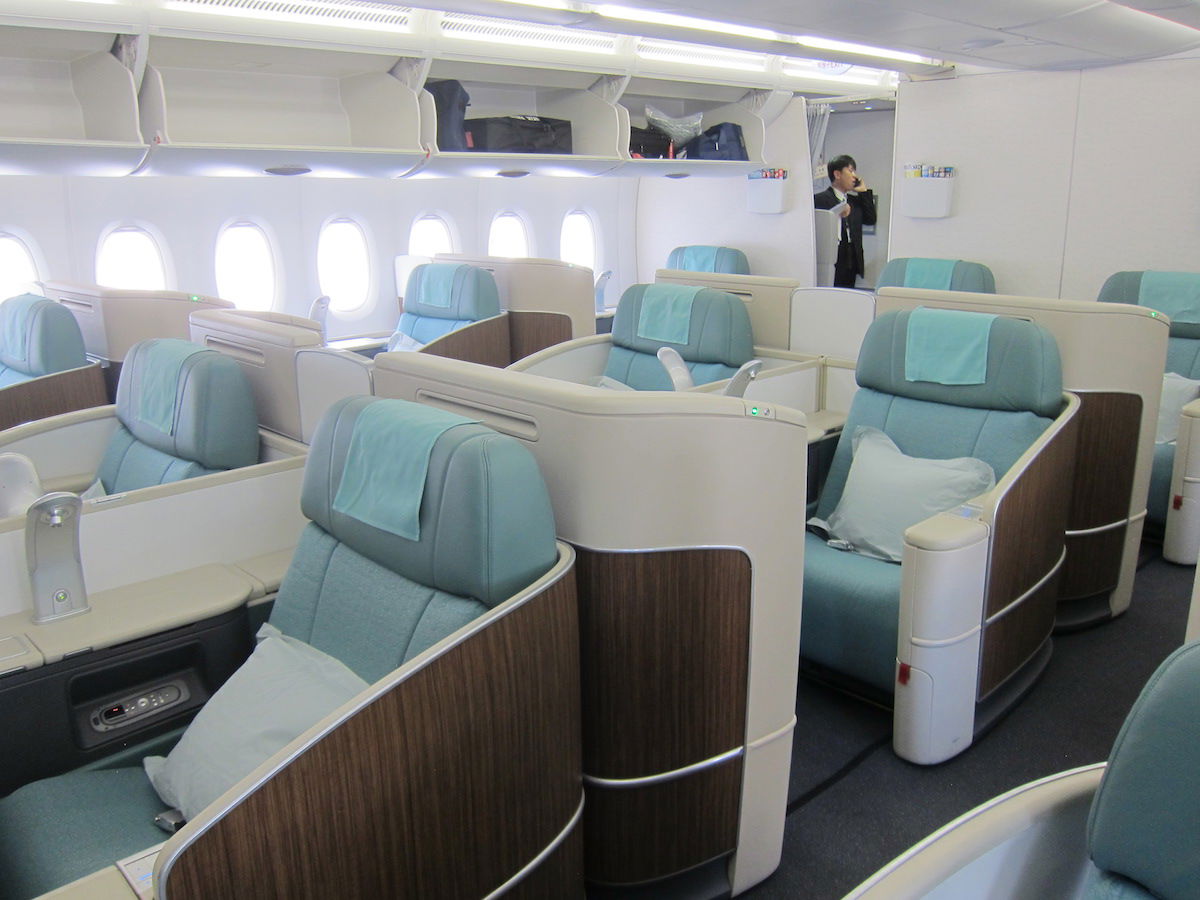 Korean Air A380 first class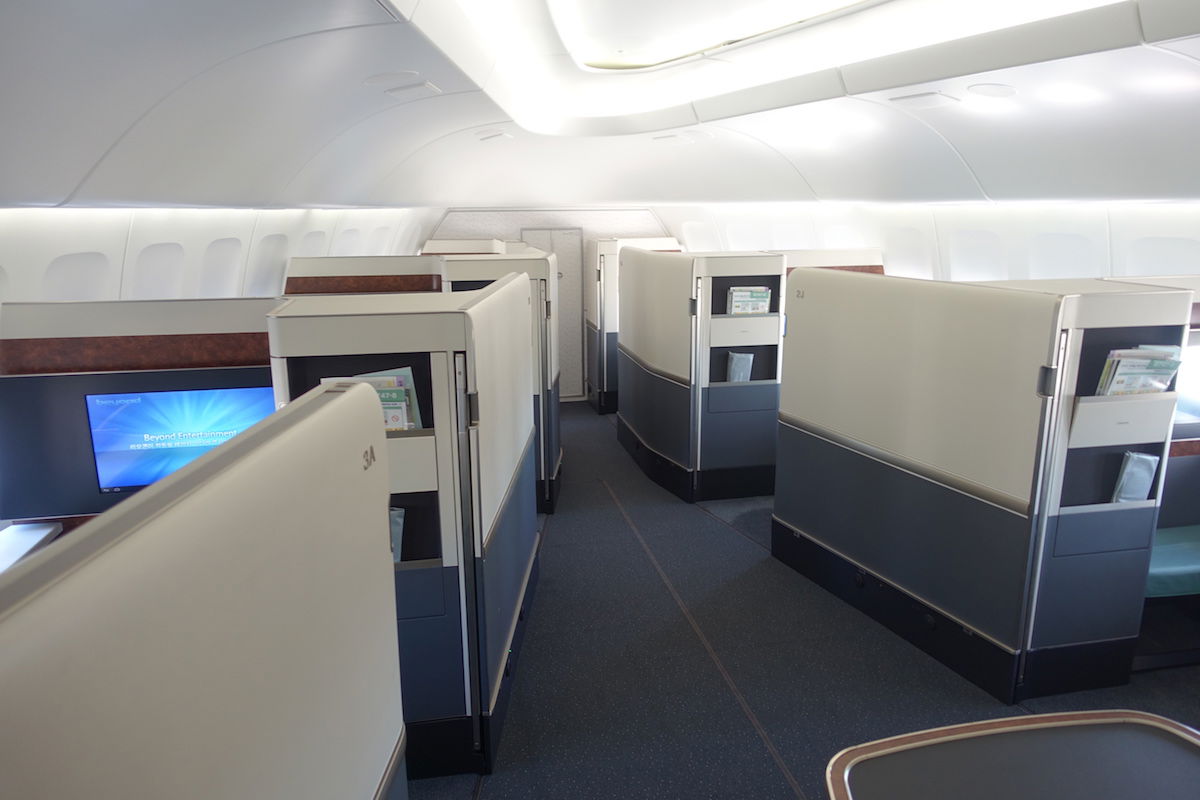 Korean Air 747-8 first class
Korean Air has a fleet of just 10 Airbus A380s, which the airline flies primarily to Los Angeles, New York, London, and Paris.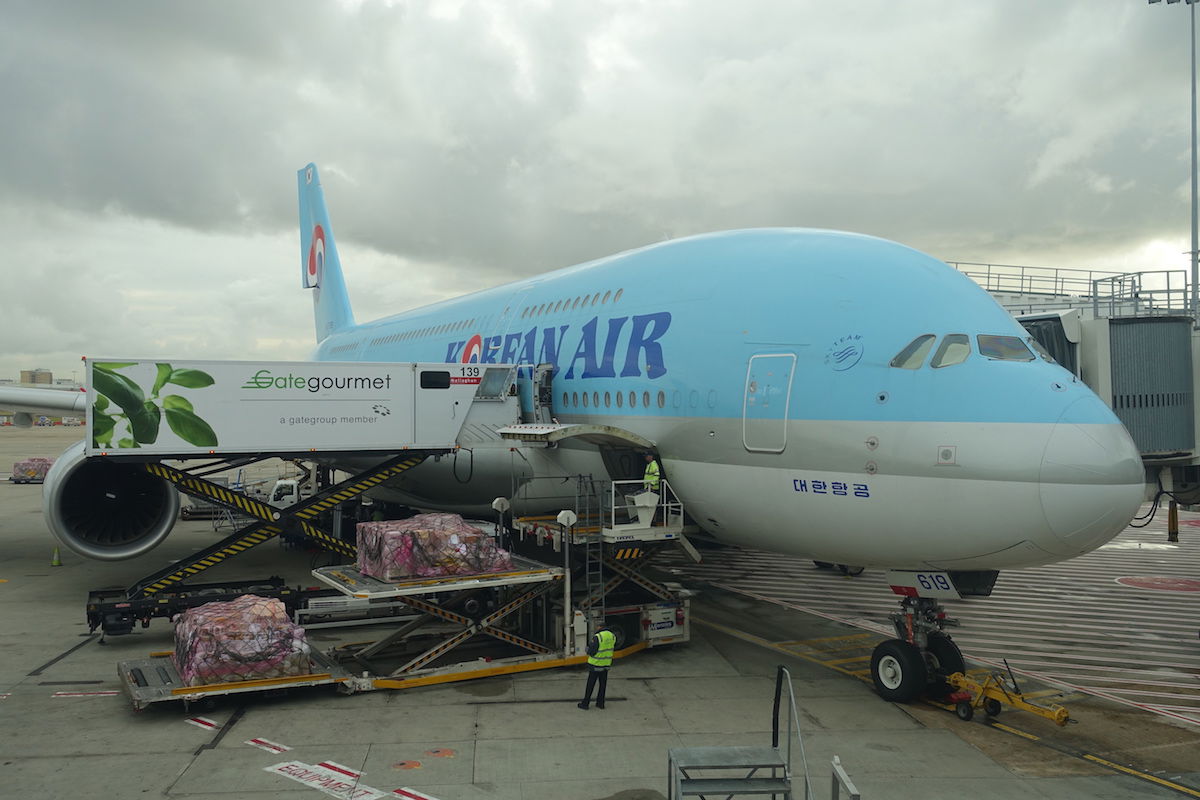 Korean Air A380
This follows Korean Air's previous first class reductions
This isn't even the first time that Korean Air has taken an axe to its first class product. In May 2019 Korean Air announced it would stop selling first class on dozens of routes, With this, we saw Korean Air eliminate first class on a majority of 787s and A330s, as well as on select 777s.
What made this interesting was that aspects of Korean Air's first class didn't make much sense to begin with. For example, on the 787-9, Korean Air's first and business class seats were identical.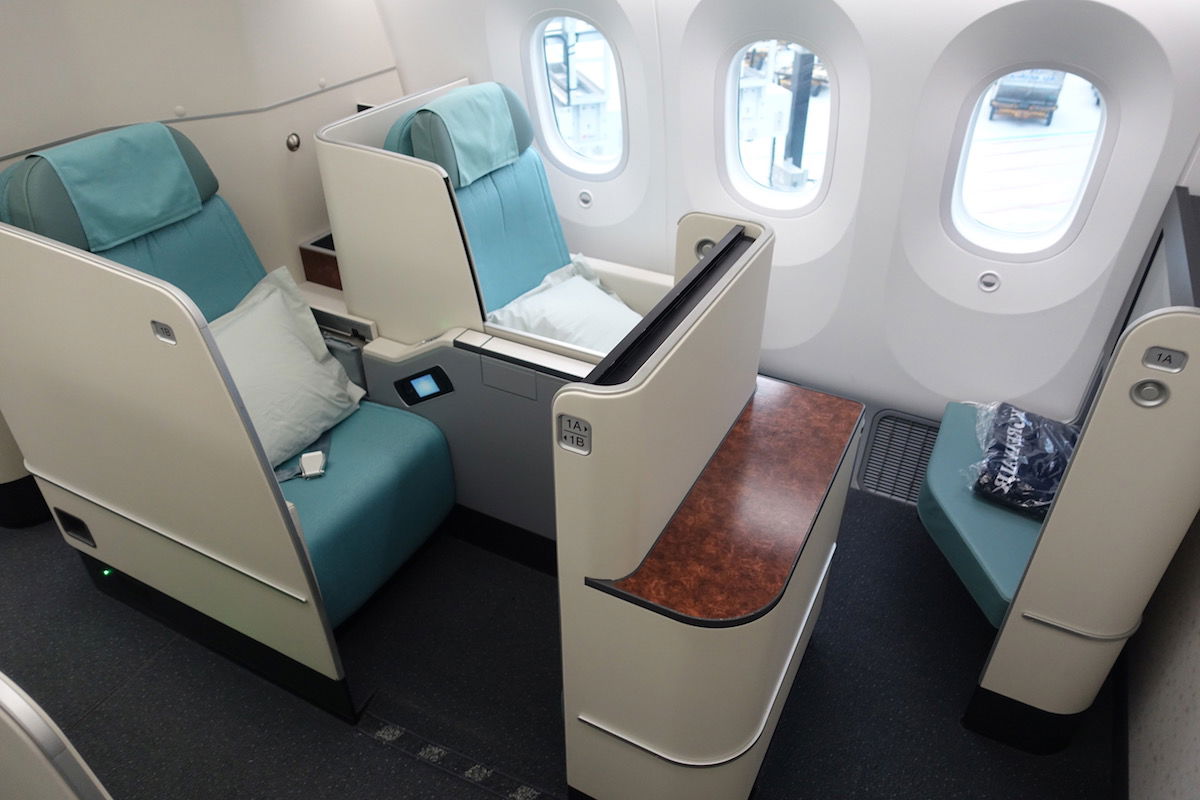 Korean Air's 787-9 first class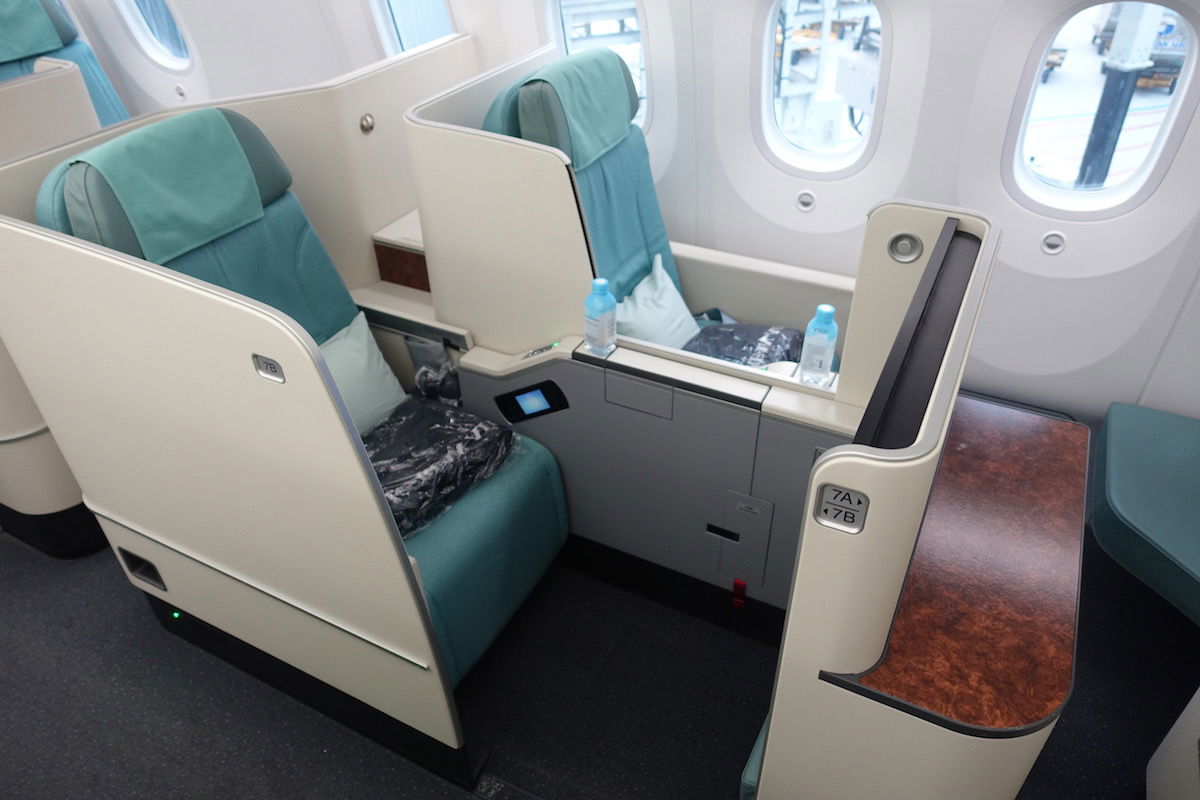 Korean Air's 787-9 business class
What should we make of this development?
How should we read into Korean Air pulling first class inventory from all non-A380 routes? There are several ways to interpret this:
Korean Air plans to remove first class seats from 777-300ERs and 747-8s; this seems unlikely to me, since removing seats costs money, and airlines aren't spending money right now
Korean Air expects demand for first class to be so low that it won't even sell the seats anymore, and would rather seat business class passengers there so it doesn't have to offer an elevated product; this wouldn't come as a surprise, since it's what Korean Air has done for other planes
This is a temporary glitch, and doesn't represent Korean Air's intent; this is possible but seems unlikely to me, as this has been the case for several days now
Korean Air isn't sure which planes it will use on various routes, so the airline wants to manage expectations; this also seems unlikely to me, since most long haul routes will be operated by planes that feature first class cabins
I think the most likely explanation is that the airline just has a very pessimistic view of demand over the next year, and simply won't even bother selling first class.
Korean Air wouldn't even be the first South Korean airline to do something like this. For example, last year Asiana Airlines stopped selling first class, and instead rebranded it as "Business Suite."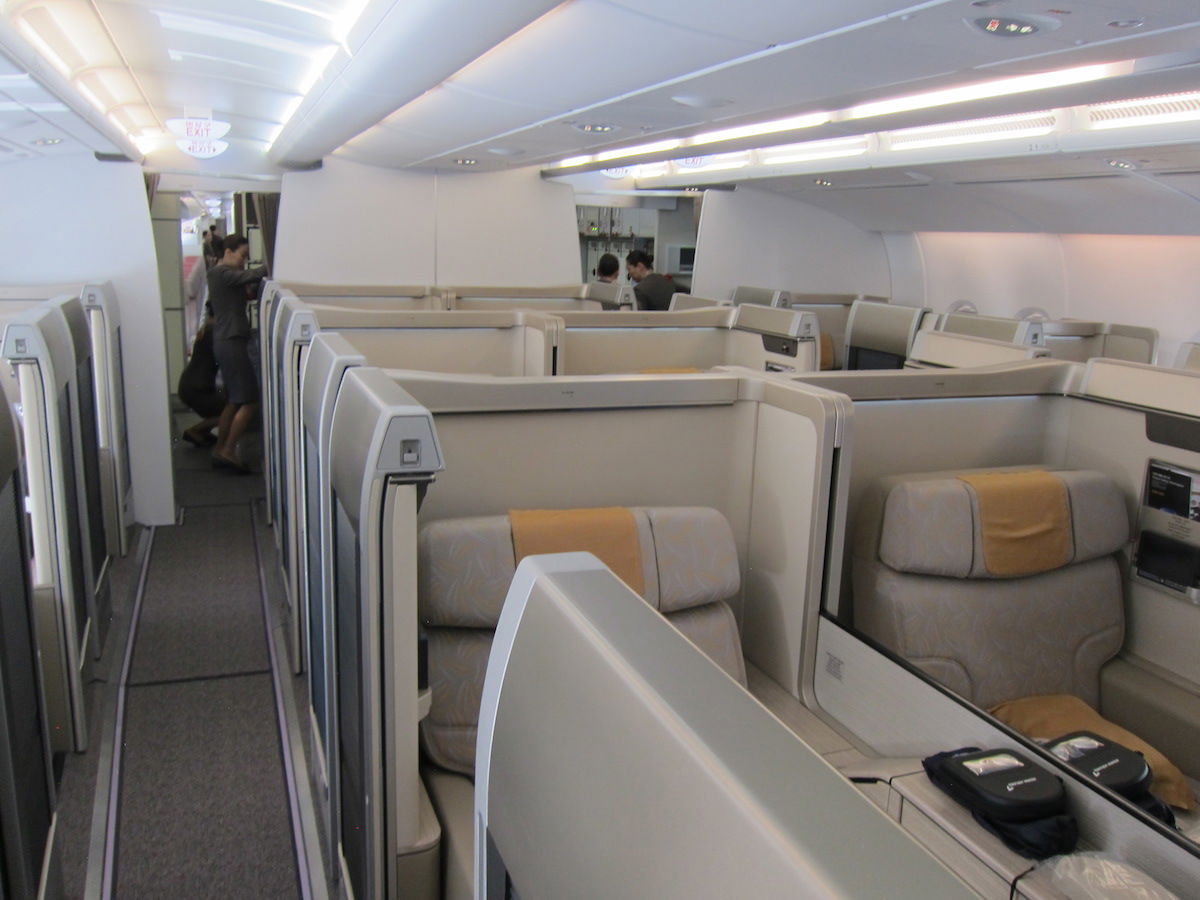 Asiana rebranded its A380 first class as "Business Suite"
Bottom line
Korean Air has pulled all first class inventory, with the exception of routes operated by A380s. Only time will tell what Korean Air's real intent here is, though I wouldn't be surprised to see the airline just stop selling first class due to lack of demand.
There's already precedent for this in South Korea pre-pandemic, as we saw Asiana rebrand its first class as "Business Suite," and we also saw Korean Air stop selling first class on many routes last year.
Perhaps the only surprise here is that Korean Air plans to continue flying its A380s over the coming year, as several other airlines plan on grounding them…
What do you make of Korean Air's first class inventory changes?