Allegiant Air is a US ultra low cost carrier, which operates primarily between leisure destinations within the southern part of the US.
The airline operates a fleet of roughly 80 planes, including about 30 Airbus A319/A320 aircraft, five Boeing 757 aircraft, and about 45 MD-80 aircraft. Their MD-80s are an average of over 26 years old. Generally speaking there's a very low correlation between the age of a plane and its safety. The key is that the plane has to be well maintained. A well maintained old plane is significantly safer than a poorly maintained new plane. A plane that's both old and poorly maintained is a bad combination.
In May I wrote about how Allegiant's pilots raised alarming concerns about the airline's safety practices. For example, nearly half of Allegiant pilots said they wouldn't feel safe having their family fly Allegiant. That's pretty shocking.
Now, the one thing to keep in mind is that the pilots were trying to negotiate a better contract around this time, so some might argue this was a bargaining technique.
Well, if anyone had any doubts about Allegiant's safety situation, yesterday the Washington Post published a scathing article about Allegiant. In the article they do a side-by-side comparison of the number of incidents that Allegiant and Delta had for the same plane types over a 15 month period, based on FAA reports. They compare emergency descents, unscheduled landings, and aborted takeoffs, noting that Delta flies more than twice as many MD-80s as Allegiant, and almost four times as many Airbus planes as Allegiant.
Here's what they found:
Allegiant told the FAA that its 50 McDonnell Douglas planes — including DC-9s and MD-80s — had 50 unscheduled landings, five emergency descents and eight aborted takeoffs. From Jan. 1, 2015, through the end of March 2016, Delta reported that its 117 MD-88 aircraft had six unscheduled landings, one emergency descent and no aborted takeoffs.

For its 30 Airbus jetliners, Allegiant reported five unscheduled landings, two aborted takeoffs and one emergency descent. Delta reported that its 126 Airbus planes had one unscheduled landing, no aborted takeoffs and no emergency descents.

In less than a year, a single Allegiant MD-88 had almost as many incidents as the entire Delta fleet of MD-88s, FAA records show.
Yow!!
What does the airline's CEO have to say about their safety situation?
Gallagher said the findings of this year's FAA inspection were "minor or less than minor."

"So when you send 30 people around for 90 days in any organization, they're going to find stuff, as well they should. And we'll respond and adjust it," Gallagher said in a July 29 conference call with securities analysts. But he said "there's nothing that operationally we're going to do substantially different."
Meanwhile the airline's COO makes equally lame excuses:
"I don't think there's a safety problem," Allegiant's chief operating officer, Jude Bricker, said in an interview. "Our unscheduled landings in particular are a result primarily of an abundance of caution, and our pilots are entitled to put their planes into landing anytime they feel unsafe."

Allegiant's Bricker said that "the reporting criteria [to the FAA] is open to interpretation and therefore is vastly different from fleet to fleet."
On one hand I tend to think that maybe Allegiant is slowly turning over a new leaf. In July it was announced that Allegiant would buy new planes for the first time ever, rather than used ones at a steep discount.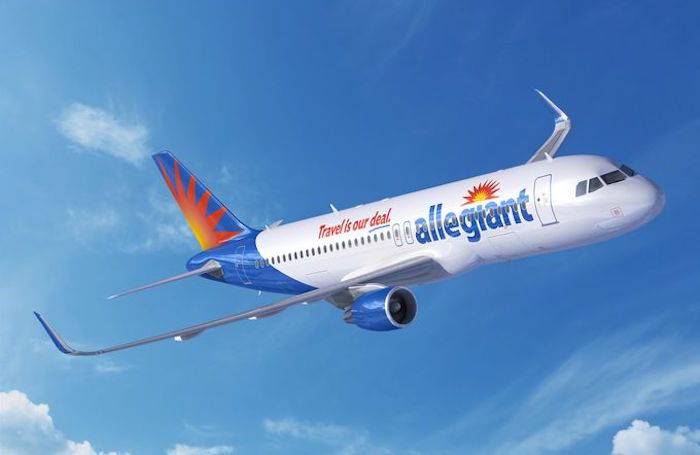 At the same time, Allegiant executives don't at all seem to be taking any responsibility for the current situation. I guess on one hand they wouldn't publicly want to say "yeah we're not doing well safety-wise, and we'll improve." On the other hand, if they don't acknowledge it, should we really assume that they'll do anything in that regard to improve?
Regardless, the entire Washington Post article is a good read.
Would I feel safe flying Allegiant? A couple of months back I wrote a post about why I don't choose airlines based on safety, with the basic premise being that flying even the "least safe" airline is significantly safer than most other things I do on a day-to-day basis. Choosing an airline based on safety would be more extreme than only getting into taxis that are a certain make & model based on their safety ratings, which I'm guessing most people don't do.
So I probably wouldn't fly them on principle, though I wouldn't actually be scared to get on an Allegiant plane.
Given Allegiant's current situation, would you feel comfortable booking a ticket on them?