EXTRA PERKS AVAILABLE
Enjoy breakfast, upgrades, & more
Want to take advantage of Marriott STARS benefits, including a space available room upgrade, complimentary breakfast, a hotel credit, and more? Contact Ford ([email protected]) for more details. He may even be able to help if you already have a stay booked. This is valid for paid stays at BVLGARI, EDITION, Ritz-Carlton, Ritz-Carlton Reserve, and St. Regis.
A few months back I wrote about how a Ritz-Carlton could be coming to the Maldives. Well, the hotel is now accepting reservations, and you can even redeem points here, so I wanted to go over all the details.
Ritz-Carlton Maldives Fari Islands details
Marriott has signed an agreement to bring the Ritz-Carlton brand to the Maldives. The property is being developed by CPRC, a member of Singapore's Pontiac Land Group.
The property will be known as the Ritz-Carlton Maldives Fari Islands. While it was initially slated to open in late 2020, the hotel is accepting reservations as of May 1, 2021. Of course it's possible that this could be moved forward or pushed back, since hotel openings tend to be a moving target, especially in the coronavirus age.
The 100 villa property (including both land and overwater villas) will be located in the North Male Atoll, either a 50 minute speedboat ride or a 10 minute seaplane flight from Male International Airport.
The Fari Islands consists of an archipelago with three resorts, including the Ritz-Carlton, Capella, and Patina, in addition to a marina.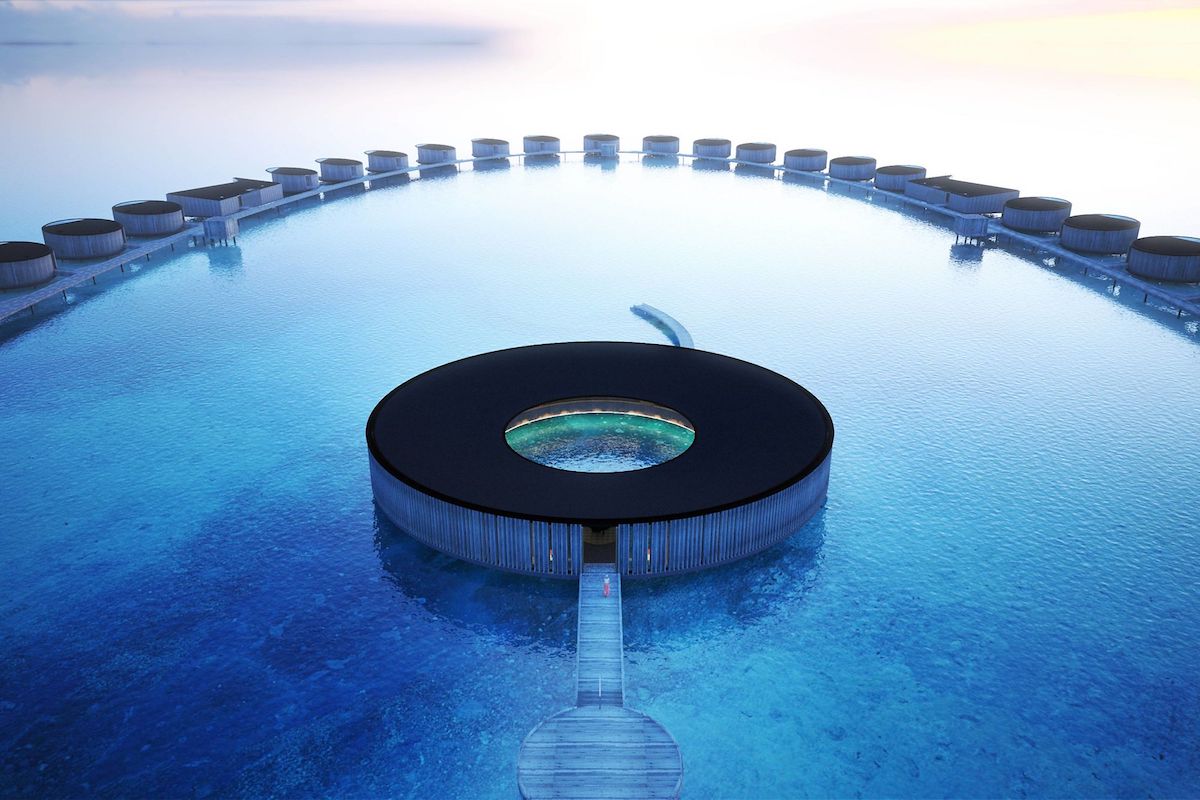 Ritz-Carlton Maldives Fari Islands
Redeeming points at the Ritz-Carlton Maldives
The Ritz-Carlton Maldives will be a Category 8 Bonvoy property (Marriott's highest award tier), meaning that free night redemptions will cost:
70,000 points per night during off-peak season
85,000 points per night during standard season
100,000 points per night during peak season
As usual, you get a fifth night free on award redemptions
Looking at availability the first month, I see rates at all three levels.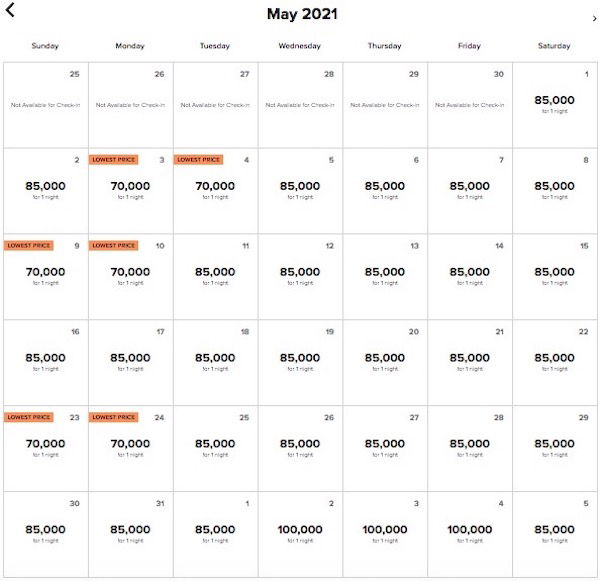 The standard room here is an Ocean Pool Villa, which is an overwater villa with a pool (so there's no upcharge here to stay over the water, as is the case at many other resorts). It's advertised as being 1,615 square feet (presumably including outdoor space), and having uninterrupted ocean views, an integrated infinity pool and sundeck, and a spacious lounge area.
Paid rates here start at $1,350 per night, though admittedly the hotel is only accepting reservations through September 2021 as of now, so there's no "real" peak season yet for the Maldives.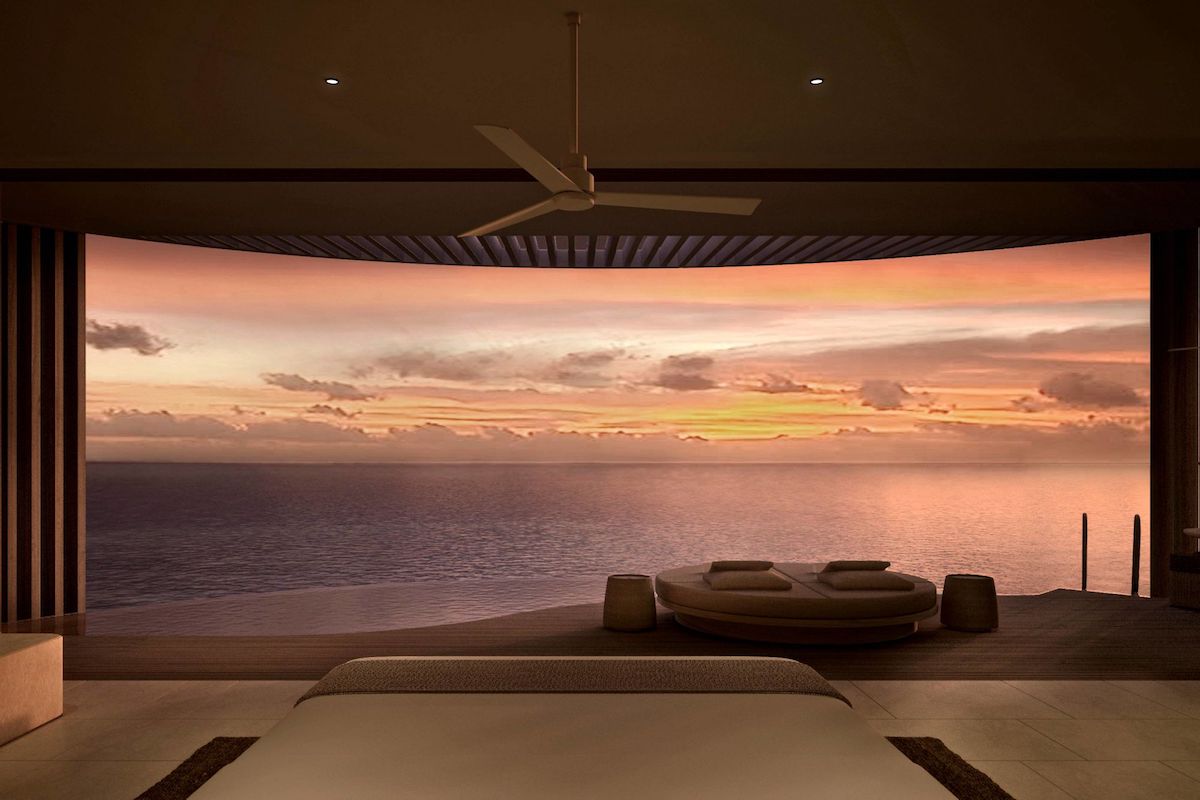 Ritz-Carlton Maldives Fari Islands
Ritz-Carlton Maldives $900 transfer cost
While exact details of how the resort transfers will work haven't yet been published, when you book a stay you'll notice a $900 per person "local fee," which is presumably for the transfer to the resort.

Even by Maldives standards that's on the steep side. We don't yet know if this transfer will be by boat or plane, but that is a cost to be aware of.
Limited Bonvoy elite benefits… maybe?
In general I shy away from Ritz-Carlton and prefer St. Regis. Ritz-Carlton specifically excludes breakfast as an elite perk for Bonvoy members. It's not that I actually care that much about breakfast, but rather the stinginess leaves a bad taste in my mouth, and I'd rather support a brand that wants to honor elite benefits.
That being said, I think the Ritz-Carlton Maldives might be a property where breakfast is included for everyone. All paid rates show breakfast included, and generally speaking if a hotel includes something for all guests paying with cash, it will also include it for guests paying with points.

Time will tell for sure, but I wouldn't be surprised if this hotel offers all guests breakfast at no additional cost, which would be great.
The Ritz-Carlton Maldives' location
On the plus side, it's nice that the resort can be reached by speedboat, rather than requiring an additional flight, which can often require overnighting in Male. There's something to be said about the convenience of that.
However, otherwise the location doesn't sound that spectacular, at least as a relative matter:
This is part of an archipelago that includes three resorts, so it likely won't feel quite as private as some of the resorts that have nothing else within miles
Don't expect the reefs and general scenery to be as beautiful in the North Male Atoll as in other parts of the Maldives
The Maldives has many amazing new points hotels
It really is incredible how many new luxury points hotels there are in the Maldives. I remember when the Park Hyatt Maldives was one of the few luxury points redemption options in the Maldives and now we have so many more options, like the St. Regis and Waldorf Astoria. Then there are all kinds of great upper mid range properties like the JW Marriott, the Westin, and more.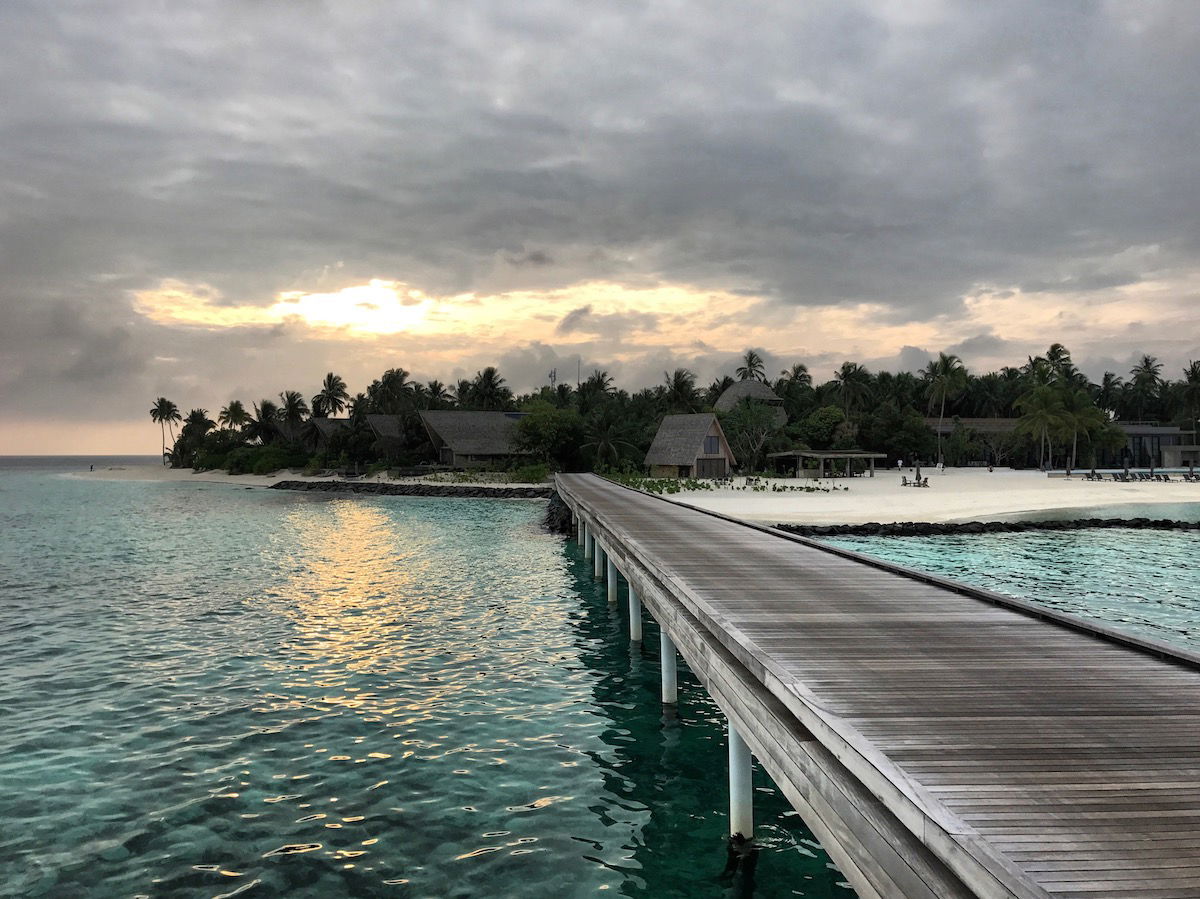 St. Regis Maldives
Bottom line
The 100 villa Ritz-Carlton Maldives is now accepting reservations as of May 2021, and it sure seems to me like this has the potential to be a great use of points. For 70K-100K points per night, you can book an overwater villa, and breakfast might even be included.
Of course expect everything else in the Maldives to be super expensive, from the transfer, to the food, to activities. While I'm not usually a huge Ritz-Carlton fan, I am excited about this property.
The hotel will be fairly close to Male, which is convenient for transfers, but perhaps not so great for how picturesque it will be, especially as it will be part of a multi-hotel archipelago.
Anyone plan on booking the Ritz-Carlton Maldives?