Who knew changing an American Airlines ticket could be so fun?! Yes, I realize I need new hobbies…
I love how airlines have eliminated change fees
Around the start of the pandemic, most major airlines in the United States eliminated change fees "permanently." Different airlines have slightly different policies, there are some exclusions (sometimes for basic economy), and who really knows what "permanent" means in this context.
However, I just wanted to stop for a moment and appreciate how awesome this is. Yes, I know Southwest Airlines customers have been enjoying this for years, but for the rest of us, this is kind of exciting.
The process of planning travel has just become so much easier since the start of the pandemic. Now I can make a booking if I think I'm going to be able to take a trip, allowing me to lock in flights at the best price, secure upgrades and good seats, etc. If my plans change, it's no big deal, since I can just use my credit towards a future flight.
Now that I've gotten used to this, I can't believe that back in the day I always had to make a $200 gamble when booking a ticket, since that was typically the change fee. But the benefit of no change fees isn't just the flexibility to change your flights, but it's also the ability to rebook your flight when the price drops.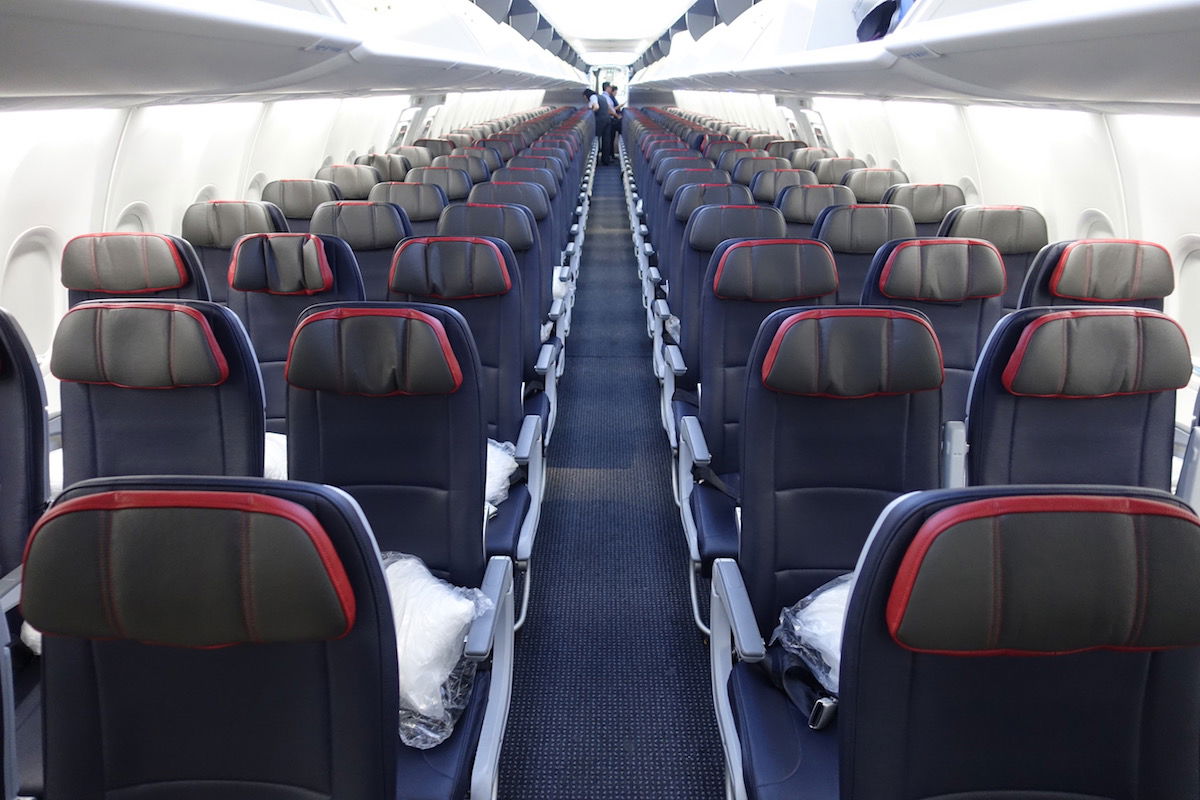 Repricing tickets is kind of thrilling
Most of my flights in recent months have been booked pretty last minute, so there haven't been opportunities to take advantage of fare drops. However, when I book a ticket on an airline with no change fees, I always go to Google Flights and set a price alert, so that I receive an email if the price changes (either up or down).
Well, that finally paid off. Yesterday I received an email alert that the price for an upcoming American itinerary had dropped by ~$80. Since there are no change fees, I could receive an $80 voucher towards a future flight. Woot!
Now, I'm not sure I went through the process of rebooking in the most efficient way possible. In retrospect, it would have probably been easier if I just called up American and asked an agent to reprice the itinerary and issue me a voucher. However, I naively thought that maybe I could do this all online. Not so much:
When I tried to use the ticket change function, it didn't let me price exactly the same flights, but rather required me to choose different flights
Instead I canceled my ticket, and then tried to go through the process of booking a new ticket; however, there was no way to apply this particular ticket credit, unless I missed something obvious
I placed the itinerary on hold, and then called American; the call ended up taking about 15 minutes, as the agent had to contact the ticketing desk to apply the voucher since Ford and I were on the same record, so it seems that this isn't something that even a reservations agent can directly apply
Sure enough, after that both Ford and I were issued $80 credits, so that was an easy $160 in future ticket credits on American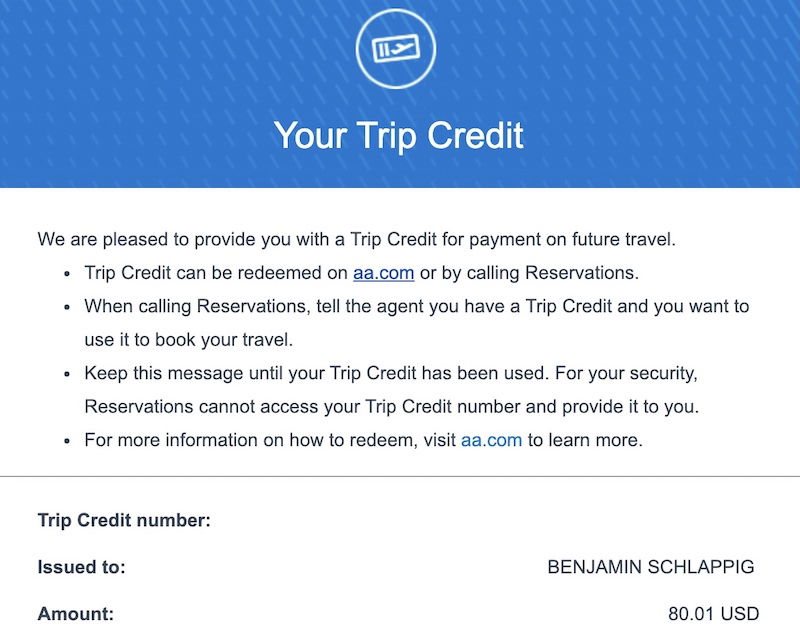 I'm not sure if I missed some other obvious easy way to reprice tickets, so if anyone has any ideas, please let me know.
One thing is for sure — I got a real thrill out of being able to reprice tickets, beyond just the $160 in value I got. Maybe it's all the change fees I've had to pay American over the years, though it was nice to have the airline issue me a credit for something like this, for once.
Bottom line
It sure is nice how the legacy carriers in the United States have eliminated change fees on most types of tickets. This has completely changed the way I plan travel and has taken the stress out of the process of booking flights, and on top of that it's also really fun to reprice tickets.
Just set a Google Flights price alert, if the price changes you'll be contacted. Airfare tends to fluctuate, so there's lots of potential here.
Anyone else get a thrill out of repricing flights, after airlines taking advantage of us with change fees for so many years? Is there an easier rebooking option that I missed?