In the interest of full disclosure, OMAAT earns a referral bonus for anyone that's approved through some of the below links. These are the best publicly available offers (terms apply) that we have found for each product or service. Opinions expressed here are the author's alone, not those of the bank, credit card issuer, airline, hotel chain, or product manufacturer/service provider, and have not been reviewed, approved or otherwise endorsed by any of these entities. Please check out
our advertiser policy
for further details about our partners, and thanks for your support!
During our recent trip to Southern California (where we stayed at Alila Marea Encinitas), I took advantage of my new Hertz President's Circle status for the first time, which I got through the Capital One Venture X Rewards Credit Card (review). I wanted to report back on my experience, as I'm starting to hate renting cars less than I used to.
How to earn Hertz President's Circle status
There are a variety of ways to earn Hertz President's Circle status, either through rentals, through status matches, or through credit card, airline, and hotel perks.
On the most basic level, Hertz President's Circle status ordinarily requires $4,000 worth of qualifying spending or 20 rentals annually. For 2021 those requirements have been lowered to $3,000 worth of spending or 15 rentals, in light of circumstances.
However, there are a variety of other ways to earn Hertz President's Circle status as well:
Getting Hertz President's Circle status through the Capital One Venture X is probably the easiest pathway to this tier, given that the card is such a good value even without this perk (the card has a $395 annual fee, but offers a $300 annual travel credit and 10,000 anniversary bonus miles, which alone more than justify the annual fee).
Hertz President's Circle status benefits
Here are the published perks of Hertz President's Circle status:
Guaranteed car upgrades, a minimum of one-class, at participating locations
Freedom to choose any vehicle in the President's Circle section of the Hertz Ultimate Choice lot on the spot at no extra charge
No additional driver fee for a spouse or domestic partner in the United States
50% bonus on Gold Plus Rewards points on all qualified rentals
Expedited vehicle pick-up at over 1,000 locations worldwide
No stopping at the counter at over 50 airports
eReturn, whereby you don't have to wait when returning your car
Hertz Valet, whereby you can take advantage of a terminal drive-back service at participating locations up to four times per year
A dedicated President's Circle call center line
If you ask me, the single best benefit here is access to the President's Circle section of the Hertz Ultimate Choice lot, available at participating locations. Much like with National Emerald Aisle, the idea is that you can skip the counter altogether and pick your car, as this takes the hassle out of the rental car experience.
The one other perk that might stand out is the Hertz Valet concept, though I've heard mixed reports of that actually being honored, so I wouldn't count on that.
Hertz President's Circle rental experience
I recently rented with Hertz at San Diego Airport (SAN). I rented a "standard" vehicle for $135 for two days (including all taxes & fees, of which there are a lot), and that gave me access to the Hertz Ultimate Choice lot.
I took the bus to the rental car center, and outside the Hertz counter there was a sign telling members to proceed directly to the garage and look at the directory board.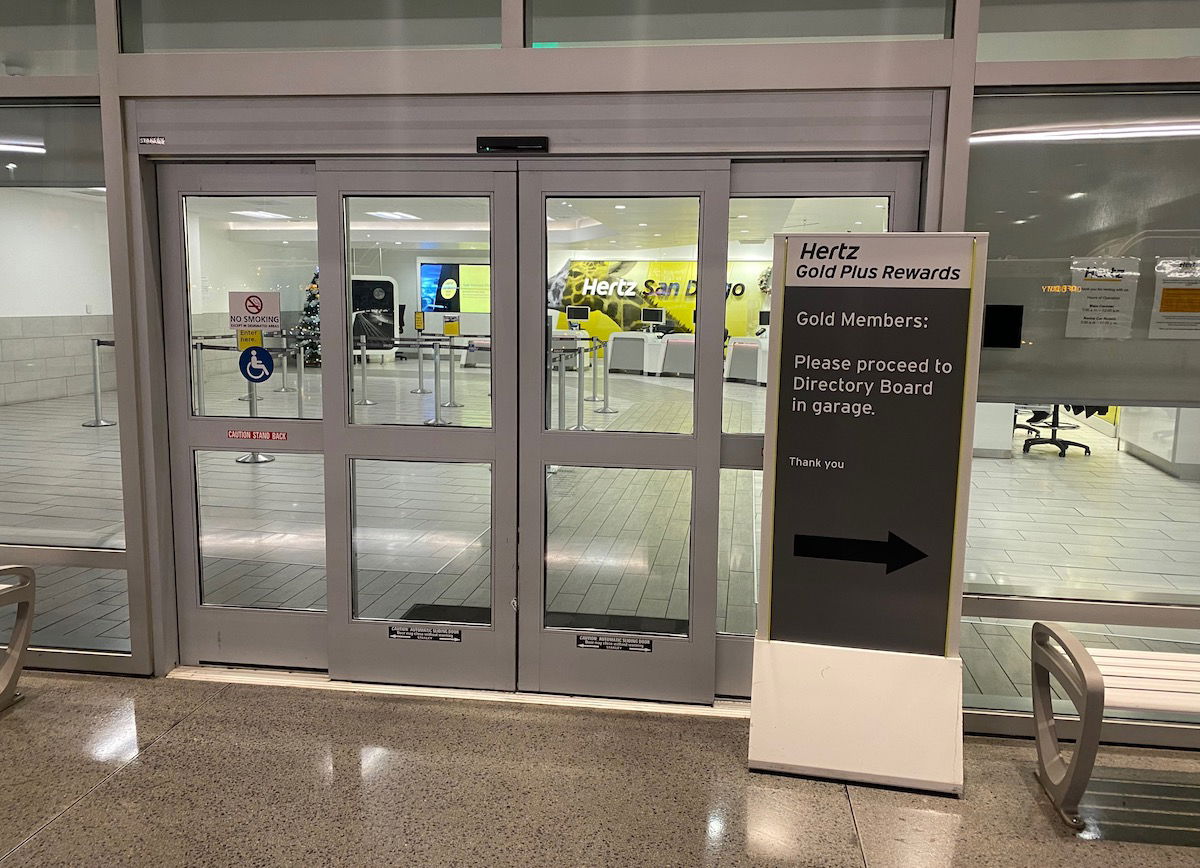 In the garage there was a Hertz Gold Plus Rewards desk, presumably if you wanted to further upgrade, or needed assistance.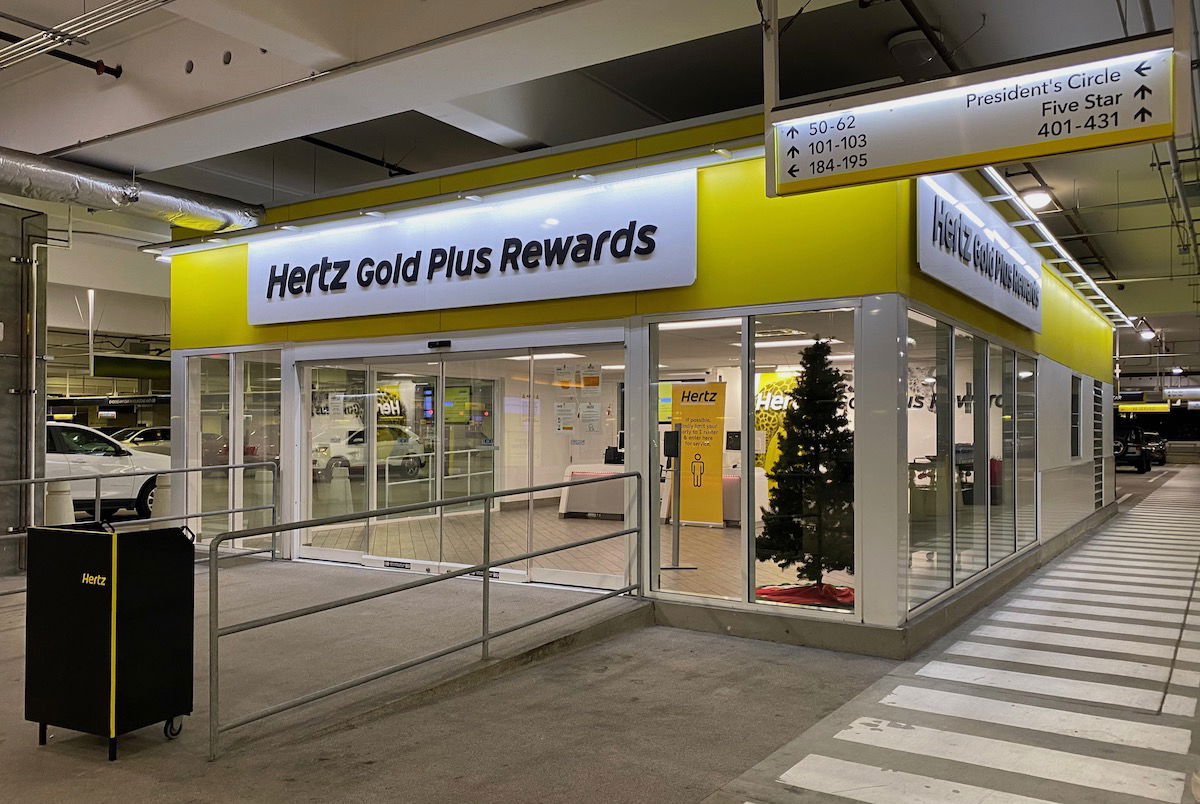 Hertz has the "Gold Member Directory," where there's a board that shows all the elite members renting, and their status (and therefore which area they should select their car from). Okay, a couple of thoughts:
Am I the only one who finds it a bit odd how they display the full name of all elite members renting? Maybe they should learn from airlines and just post initials?
The whole concept also seems kind of unnecessary, because if you know your elite status, there's no need for this board; all this does is show your status, in order to remind you from which area you can select a car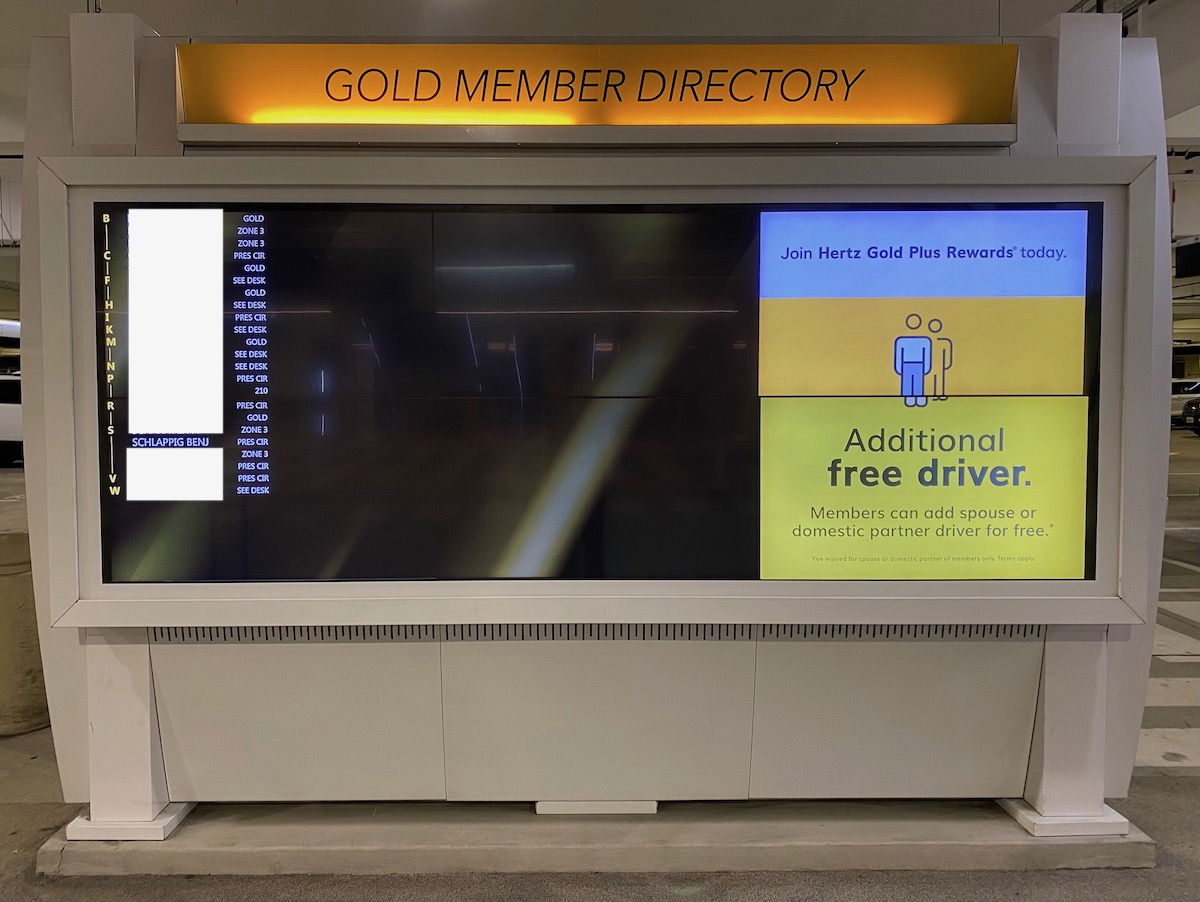 I had checked Hertz's availability the day of our rental and saw there were no more cars available for rent, so I was fully expecting to show up and have no choice of cars. Well, fortunately that wasn't the case, and there were lots of cars to choose from.
The Hertz President's Circle car selection isn't just in one area, but rather the cars were in different sections, with some other categories of cars inbetween (like premium upgrade cars).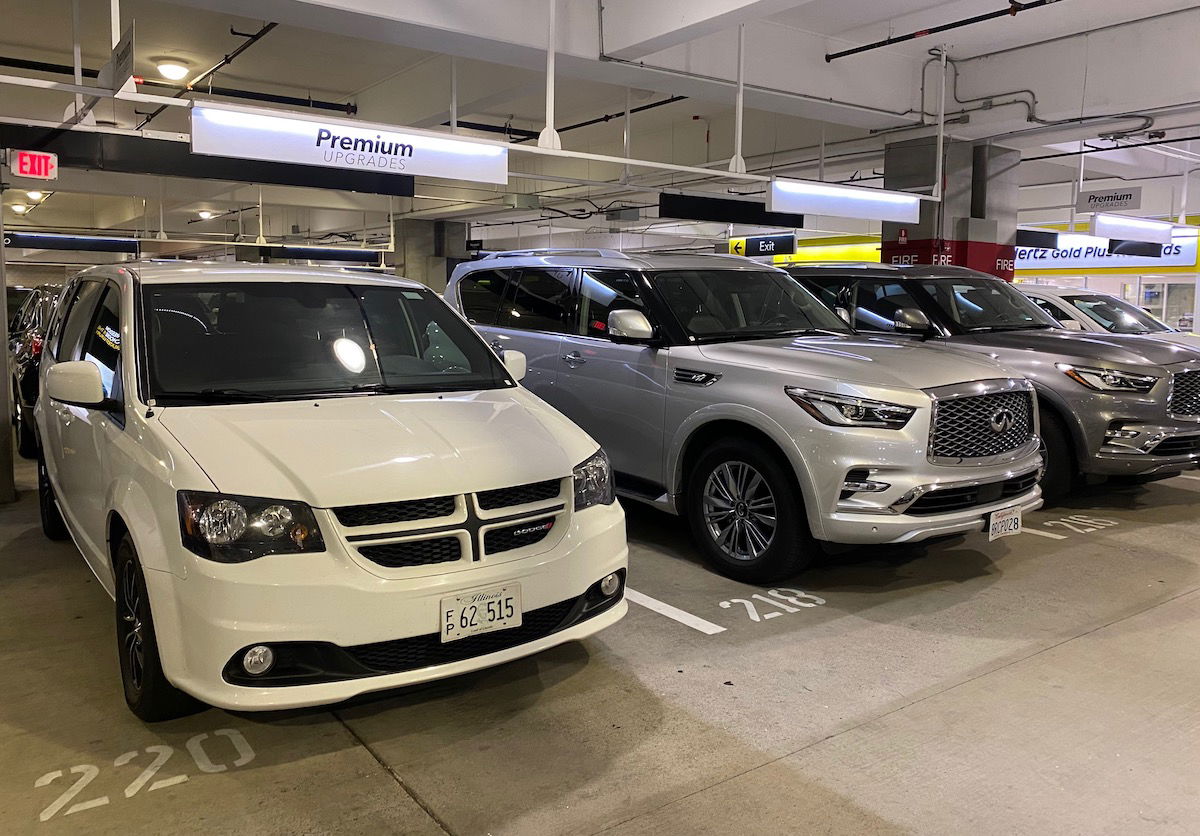 There sure was quite a selection of cars, primarily compact SUVs and minivans. There weren't any options that stood out as being particularly exciting,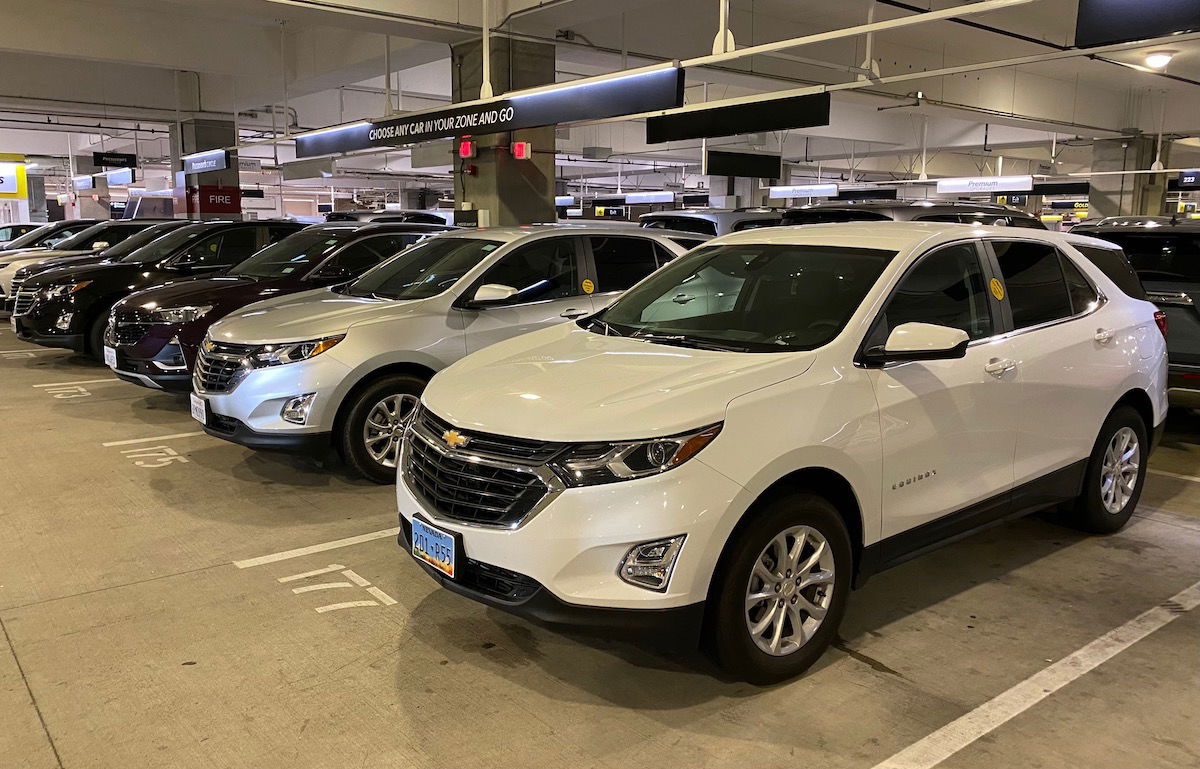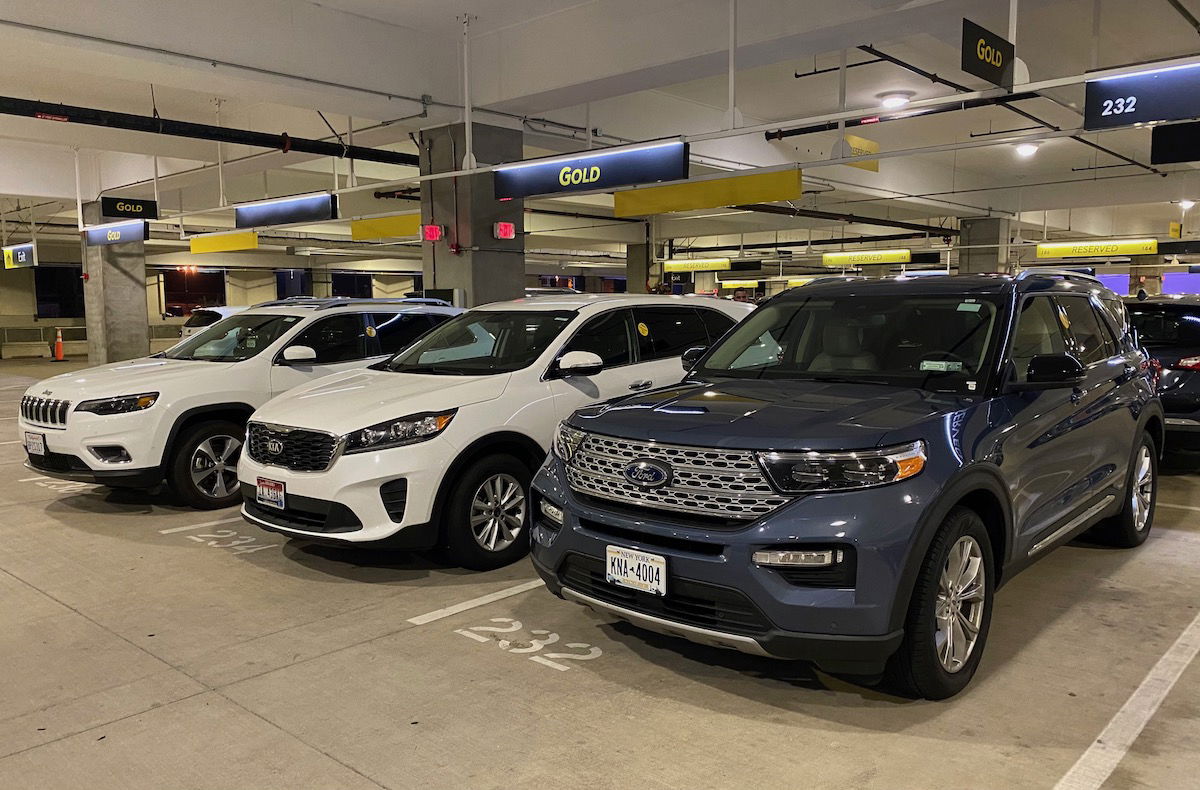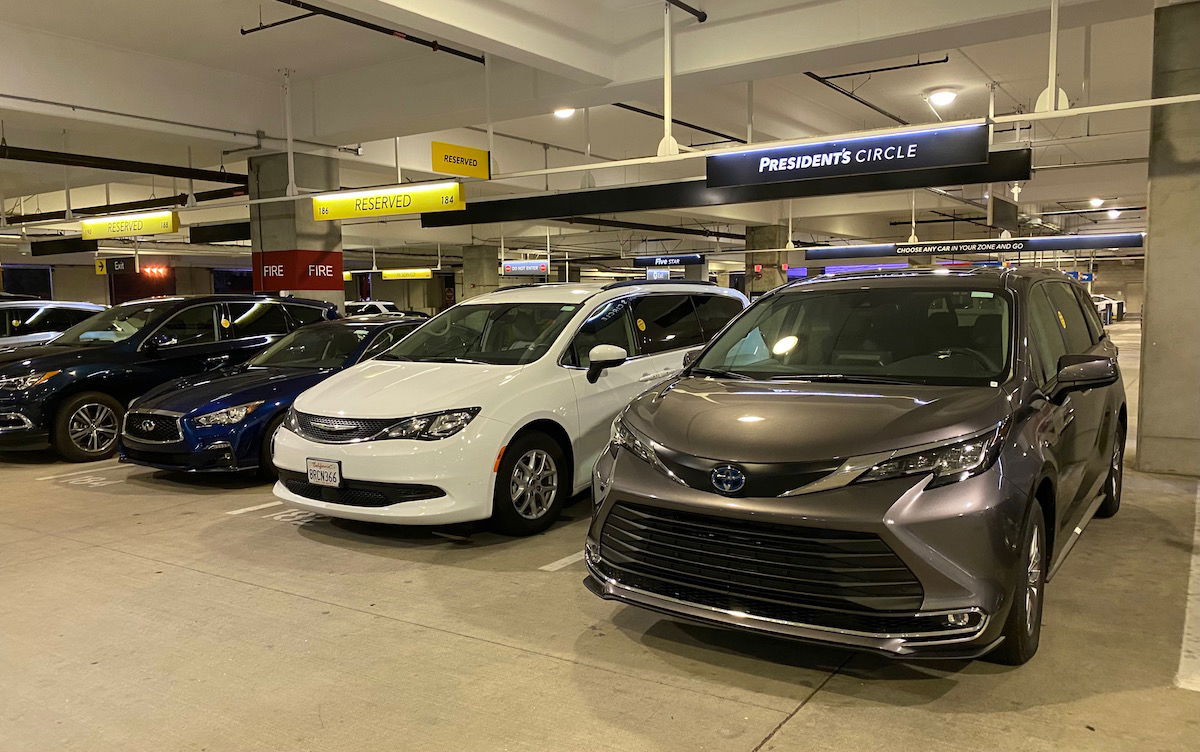 Am I the only one who struggles with picking cars in this situation? I love having the choice, but I also suffer from horrible indecision in situations like this, when there's not a clear best option. In theory I'd go based off which car is newest and has the fewest miles, but I also saw in the welcome email that cars were "sealed" due to enhanced cleaning protocols:
Rent confidently knowing every car undergoes an enhanced cleaning process before we seal it so you're the first inside after a thorough sanitization.
I quickly noticed that almost all seals were "broken," though I still didn't do a mileage comparison of all the cars.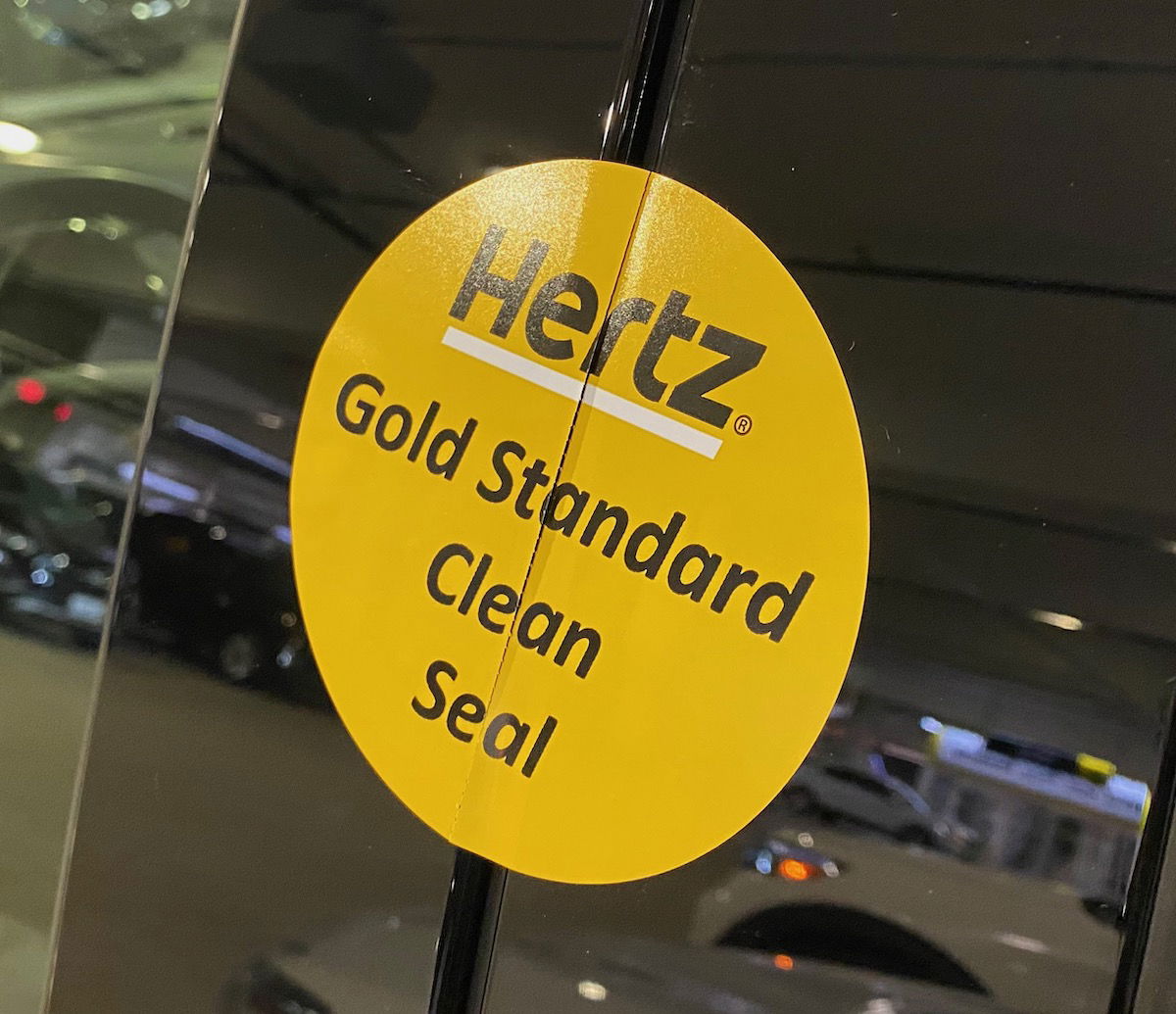 I ended up deciding on a Chevrolet SUV. I'm not sure why exactly, but I just did. It had about 15,000 miles, so was fairly new. As usual, the keys were already in the car, so I could drive off towards the exit.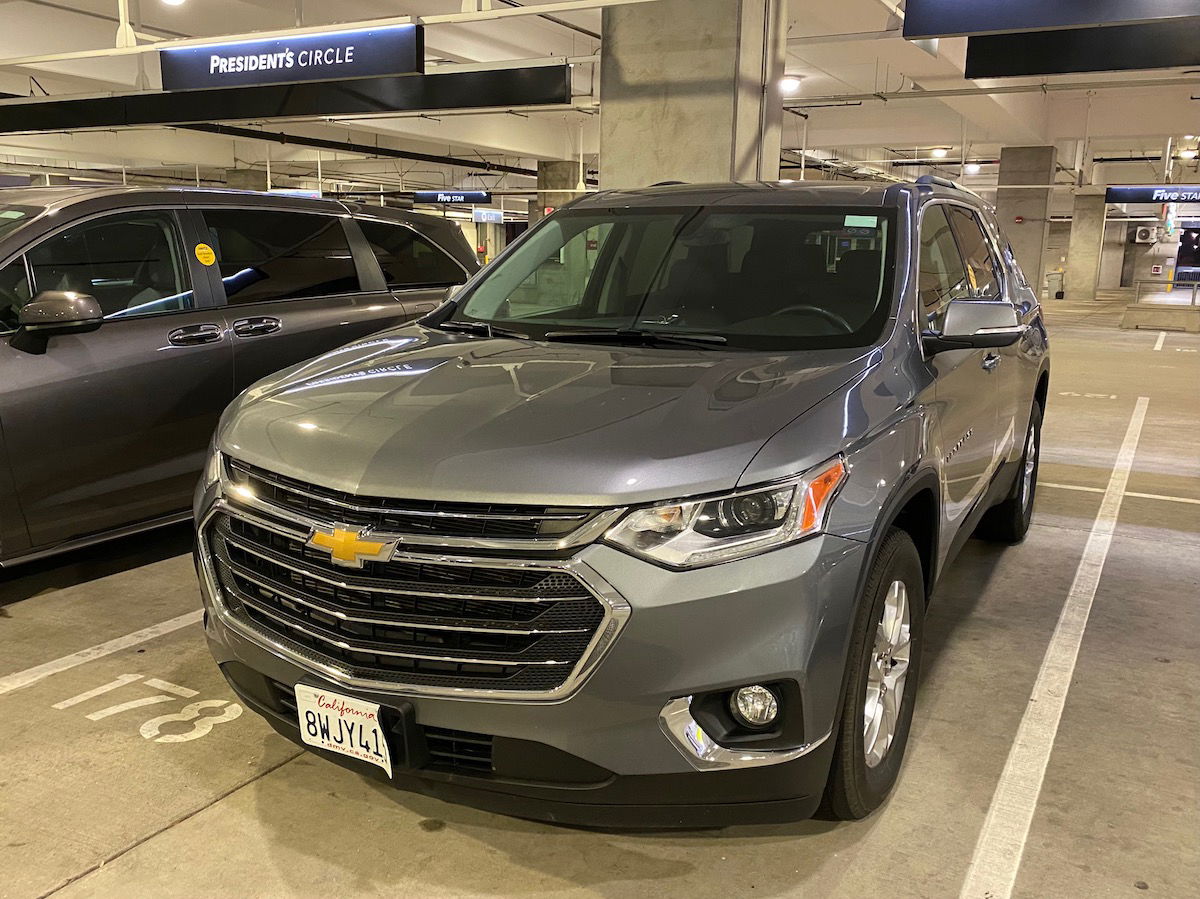 At the gate I presented my driver's license. I pointed out that there was some damage on the car, so I was given a little sheet where I could mark the damage, and then I was sent on my way. I didn't have to provide a credit card, or anything else.
My take on Hertz President's Circle status
I've written in the past about how I find the process of renting cars to be incredibly frustrating. You have to worry about whether your reservation will be honored, you sometimes have to wait for a long time at a rental car counter, you end up with a terrible car, there are endless upsells, and just everything about the situation is horrible.
Then I discovered National Emerald Aisle (I know I'm late to the game), and everything changed — there was no hassle to the rental experience, and you had a good selection of cars.
Well, my experience with Hertz President's Circle status is largely the same, at least based on my first rental. I'm a happy camper renting cars if the process is seamless, and that's an area where Hertz President's Circle status is awesome. I could skip the rental car counter, I could choose my car, and I could leave with a single human interaction that lasted less than a minute (at the booth while exiting the lot), with no waiting anywhere.
While I think I still slightly prefer National for the selection of cars, I'd absolutely rent from Hertz again, as Hertz is often priced cheaper, in my experience. I'm grateful to have easy access to the "choose your own car" aisles with two rental car companies now.
Bottom line
I recently earned Hertz President's Circle status through the Capital One Venture X, and my experience was great. The best benefit of Hertz President's Circle status is the ability to pick your own car in the President's Circle section of the Hertz Ultimate Choice lot.
President's Circle status takes the pain out of the rental car experience, so I'm grateful to have access to this. The whole experience reminded me a lot of renting with National, which is a good thing. My rental car experiences are getting significantly less bad, and I'm grateful for that.
To fellow Hertz President's Circle members, what has your experience been like? Any tips of things that I missed? How do you go about choosing a car?
Upon enrollment, accessible through the Capital One website or mobile app, eligible cardholders will remain at upgraded status level through December 31, 2024. Please note, enrolling through the normal Hertz Gold Plus Rewards enrollment process (e.g. at Hertz.com) will not automatically detect a cardholder as being eligible for the program and cardholders will not be automatically upgraded to the applicable status tier. Additional terms apply.