Update: I received an email from the hotel's GM, which I added in a section at the bottom of the post. The post is otherwise unchanged from when it was originally published on May 3, 2022.
Hyatt is the hotel group I'm most loyal to, because I find that as a World of Hyatt Globalist member I'm treated well. Most important to me is that Hyatt is consistent, and not many hotels try to play "games" when it comes to benefits. "Most" doesn't include the Park Hyatt Doha, though.
I've been wanting to stay at the Park Hyatt Doha
I generally love Park Hyatts, and always go out of my way to check them out when I'm staying in a city with one. The Park Hyatt Doha is one of the newest properties in the group, as it only opened in December 2019.
But there's a reason that I wanted to stay at this particular property. The hotel's first general manager, Stefan Gaessler, seems like an awesome guy. He was universally loved, by both guests and employees. Just look at his participation in the FlyerTalk thread about the Park Hyatt Doha.
He answered virtually every question asked by prospective guests in the thread, and consistently told guests he'd love to meet them, show them around, and get their feedback. He invited people to contact him directly if they needed anything, and was particularly good about elite recognition.
Unfortunately for us, Stefan retired earlier this year, after 33 years with Hyatt. There's now a new general manager, and reports I've seen so far suggest he's not as pro-World of Hyatt as Stefan was. I was curious to see for myself if that was really the case.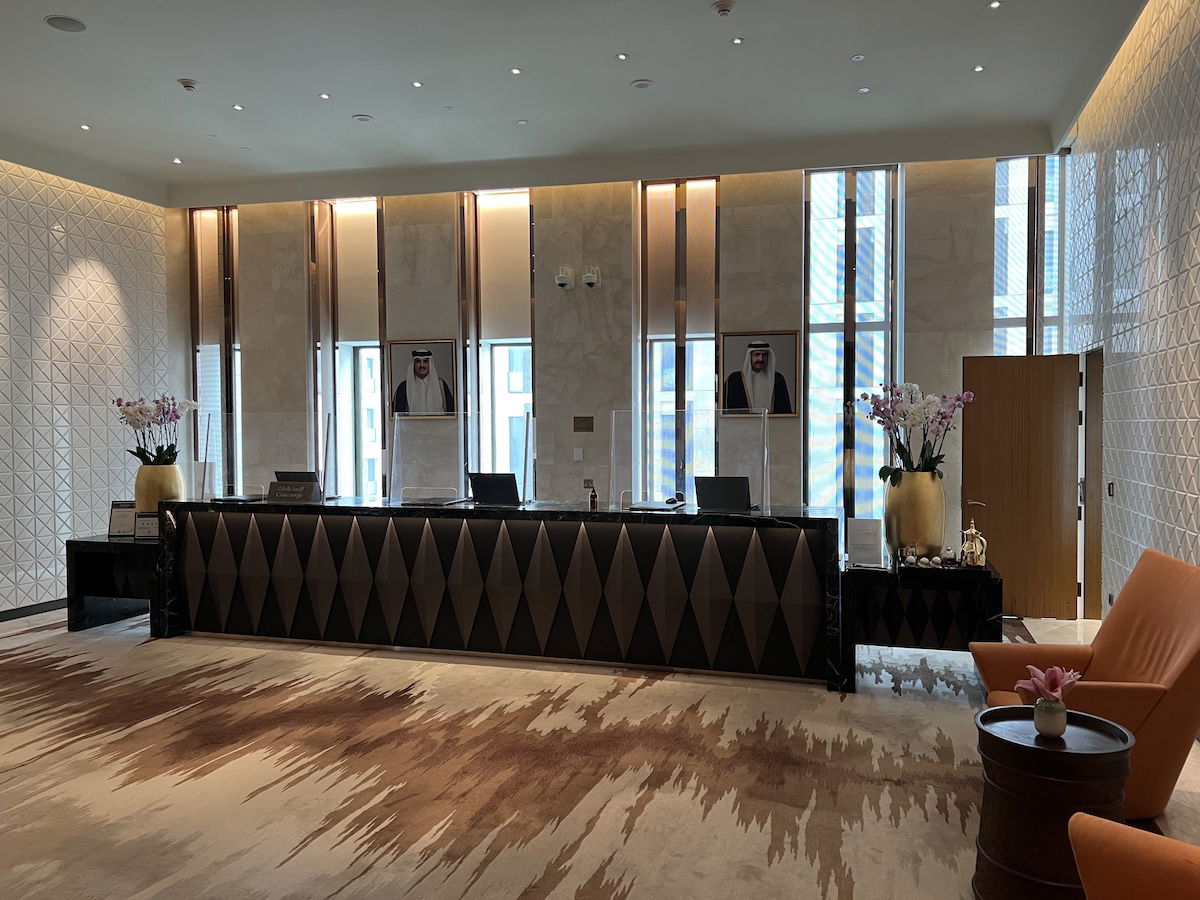 Upgrade games at the Park Hyatt Doha
Look, I'm a pretty passive guy nowadays, and all too often I don't even stand up for myself, because I just don't like to argue. But sometimes I also think it's important to stand up for yourself (hi, Aegon Mykonos!).
As an elite member I try to have reasonable expectations. I don't expect suite upgrades as a Hilton Honors Diamond member. If I'm traveling to Hawaii as a Marriott Bonvoy Platinum member, I recognize that there are so many elites, and I don't expect much of an upgrade.
But at the Park Hyatt Doha I don't think I was being over-entitled in hoping for a suite upgrade subject to availability:
The hotel has 187 guest rooms, 28 of which are Park Suites (the standard suites here); 15% of the rooms where are standard suites, which must be one of the highest suite to guest room ratios anywhere
On the day of arrival not only was Hyatt's website showing at least two Park Suites available for sale (the most hyatt.com will show), but online platforms like Expedia showed eight Park Suites still for sale, which is the most that can be displayed (in other words, there were likely even more than that)
Doha isn't exactly a destination with a high concentration of Globalist guests, or all that many tourists, for that matter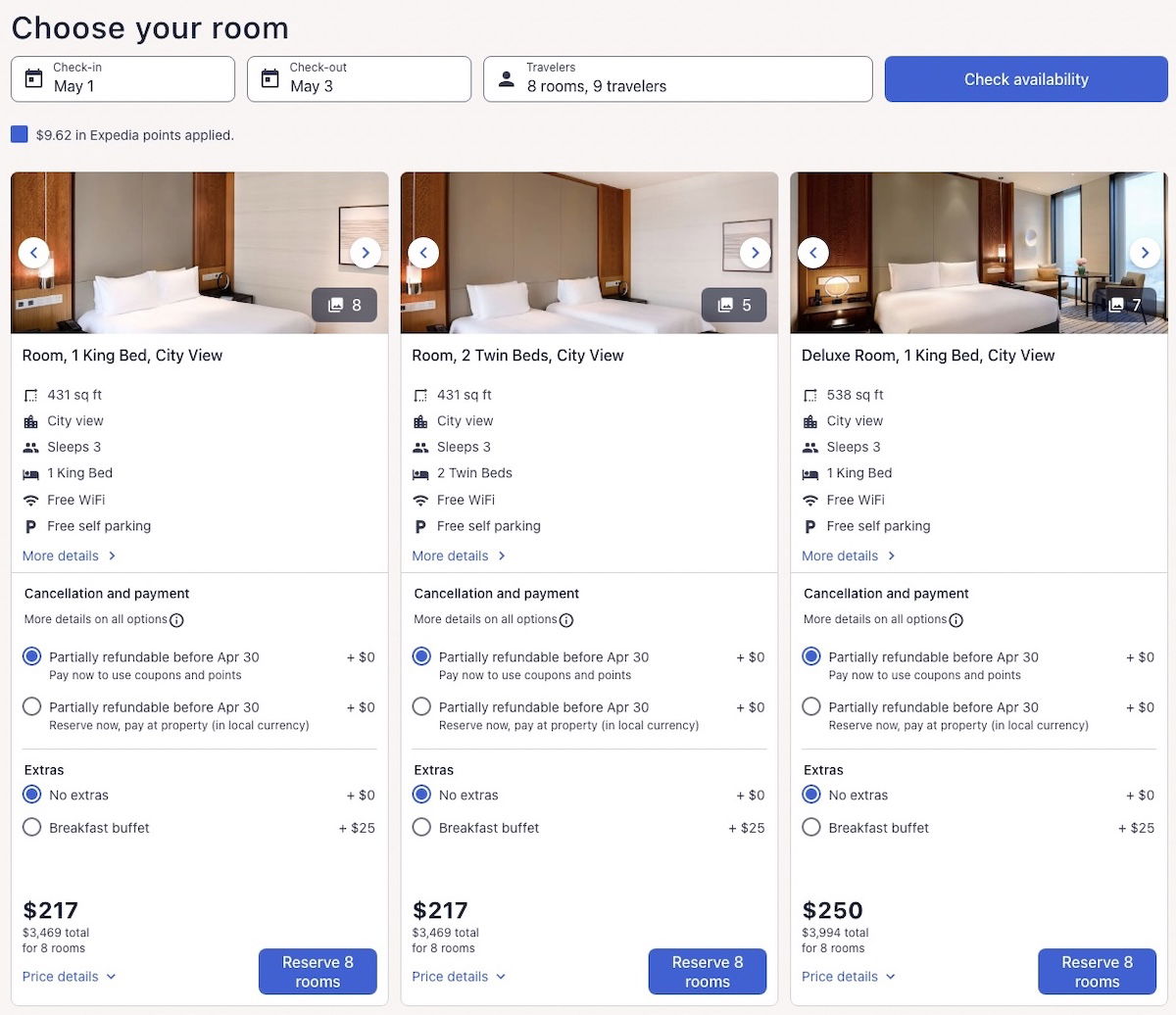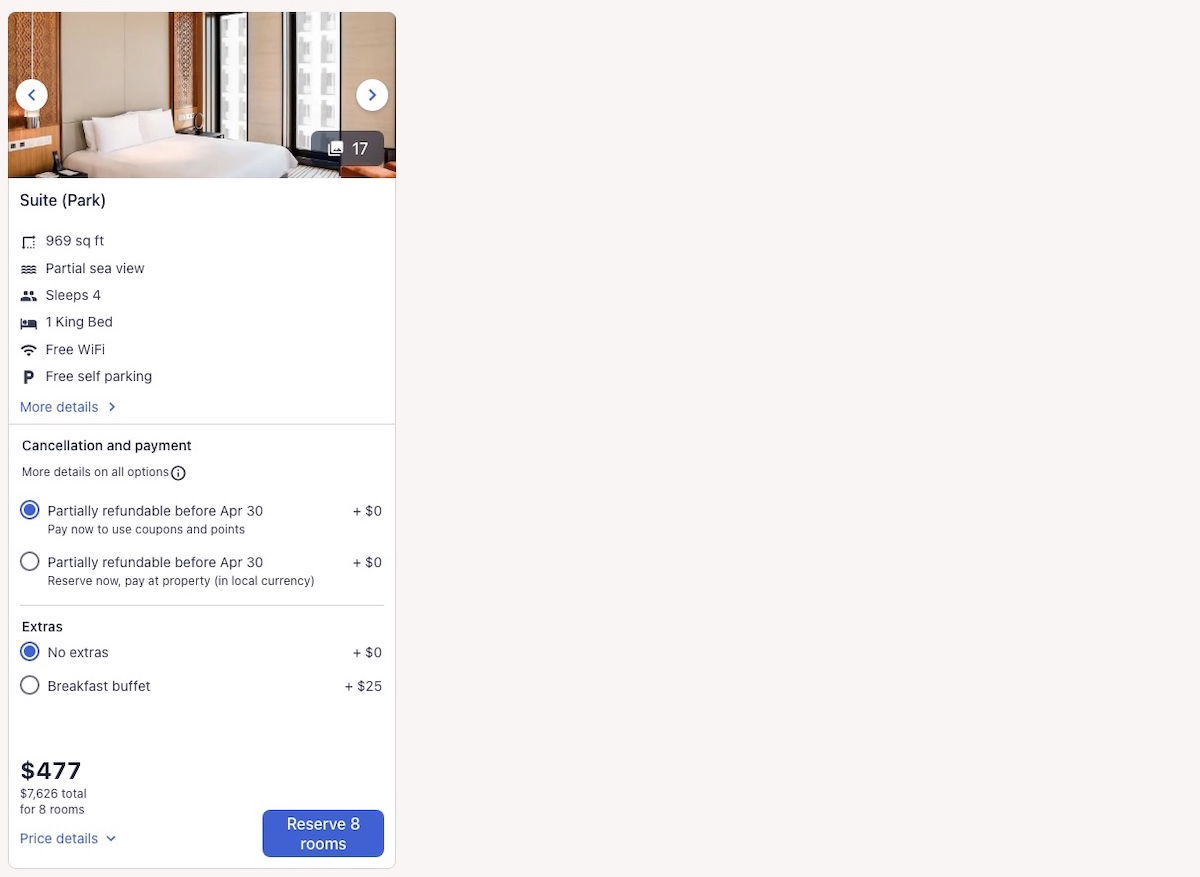 I called the hotel in advance
We booked our stay at the Park Hyatt Doha same day through the Hyatt Privé program. About an hour after booking, I noticed that we had been upgraded one category, from a standard room to a deluxe room. While the hotel is under no obligation to upgrade further in advance, I decided to give the front desk a call:
I wanted to let the hotel know we'd be arriving very late, since hotels often like to know your arrival time, including for room allocation
I also just wanted to note that I'd appreciate a suite upgrade if it were available at check-in; I was trying to make everyone's life easier here, because I didn't want them setting up a welcome amenity in a different room (which is a standard perk through the Hyatt Privé program), and then having to move it around in the middle of the night
The associate was friendly; she said that my request for a suite upgrade had been noted, and that every effort would be made to honor it, but she also said that the hotel was very full due to Eid (more on that in a bit… I think we have different definitions of what constitutes full)
My ridiculous 2AM check-in experience
We ended up arriving at the hotel at 2AM, and were greeted by an exceptionally friendly front office agent. The conversation went something like this (this isn't an exact quote since I wasn't recording, but it's pretty close):
Agent: "We've upgraded you to a King City View Deluxe."
Me: "Thank you, do you have any Park Suites available?"
Agent: "We've already upgraded you one category to a deluxe room, per the Hyatt Privé program."
Me: "Thanks, but I believe as a Globalist member I get an upgrade to a standard suite subject to availability, and lots of those suites are still available for sale?"
Agent: "Give me a moment to speak to my colleague and see what I can do."
At this point the assistant reservations manager came out and warmly greeted me. Let me emphasize that both of these guys couldn't have been friendlier, and it very much felt to me like left to their own devices I would have been upgraded proactively. The conversation went something like this, after the initial greeting:
Manager: "Let me explain, you booked through Hyatt Privé, so you receive a one category upgrade, and we have already upgraded you a deluxe room. You also receive a $100 credit…"
Me: "Yes, but I'm a Globalist member, and that should get me a suite upgrade subject to availability. Was my Globalist number not attached to the reservation correctly?"
Manager: "I understand you requested a suite, but it wasn't available at the time. We are very busy because of Eid." (Reminder: when I called earlier in the day, at least eight of the standard suites were showing for sale)
Me: "I find that a little strange, because Hyatt's website was selling Park Suites all day, and when I looked on Expedia, I could book at least eight Park Suites for the duration of my stay, so I don't know what's going on there. Is the hotel selling rooms that aren't available?"
Agent: "Let me see what I can do."
There was a repeated emphasis on how I had received a one category upgrade, suggesting that was sufficient. So the primary argument wasn't even really that they made every effort to upgrade me to a suite but it wasn't available, but rather that I should be happy with a one category upgrade. Yet there was also no real pushback when I said that I think I should get a suite subject to availability.
The agent did some typing, and soon enough he confirmed a Park Suite was available. At that point he said he first needed to do a room inspection since the room hadn't been inspected. He also explained that the amenities would have to be transferred from the other room we had been blocked in. How lovely when this happens after 2AM, when this could have been avoided altogether (especially since I told the hotel our arrival time, and the agent I spoke with promised that every effort would be made to upgrade me to a suite, which obviously didn't happen).
Again, he was super nice and gracious about the whole thing, and it seemed pretty clear to me that the hotel's policy of not taking care of elite members was coming from those higher up. He was apologetic as we had to wait, and we were even asked if we wanted anything to drink.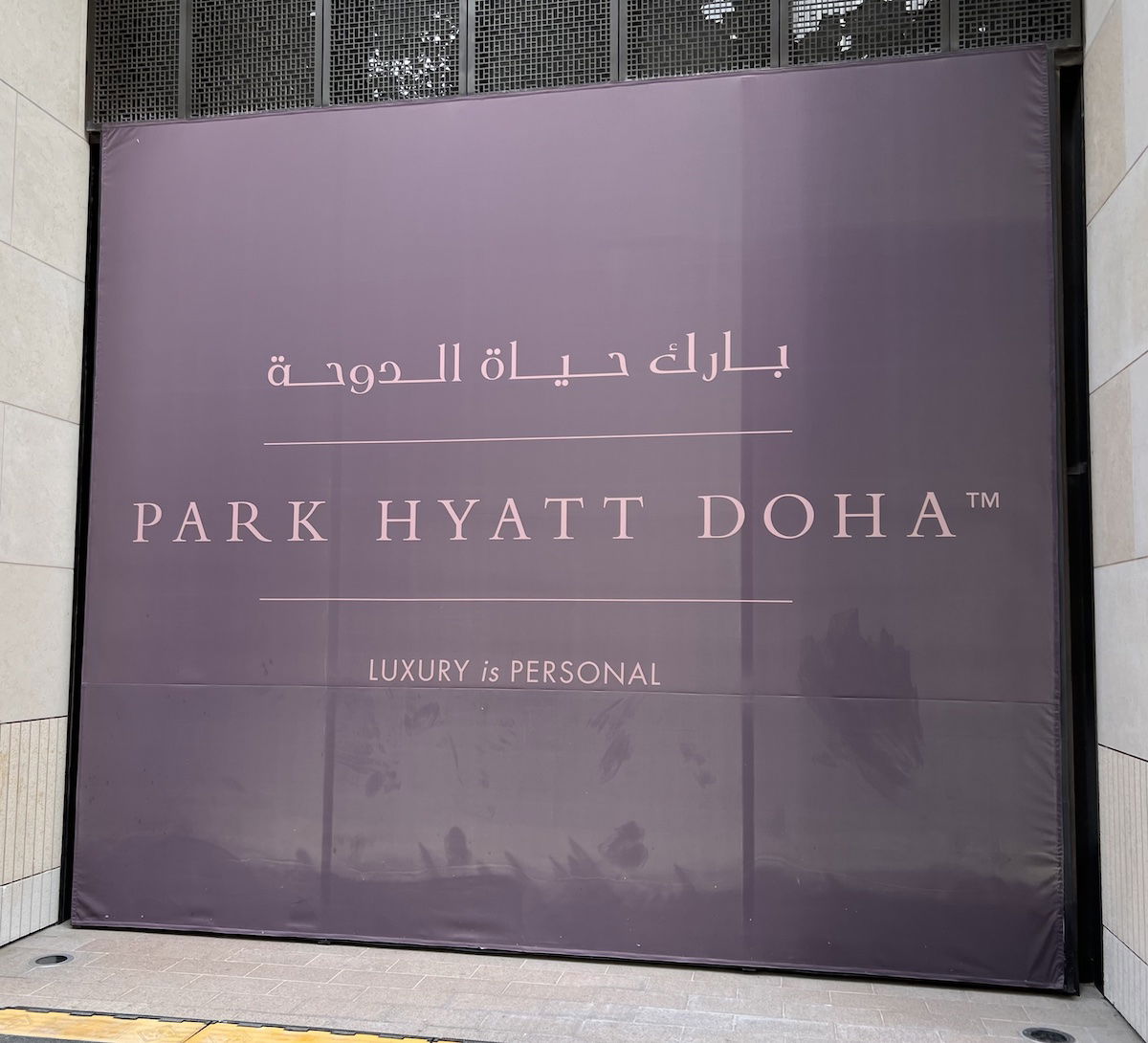 A couple more thoughts
Of course Eid is a major holiday in the Middle East, but that doesn't necessarily mean hotels are going to be busy with guests staying overnight (rather than just people going to food & beverage outlets). How full is the Park Hyatt? Well, while I can't say for sure, the hotel seems deserted to me. We sat at breakfast for two hours (from 9AM until 11AM), and in total we saw around a dozen people. For an hour there were only two other guests.
This doesn't exactly look like what you'd expect for a hotel with not a single one of the 28 standard suites available…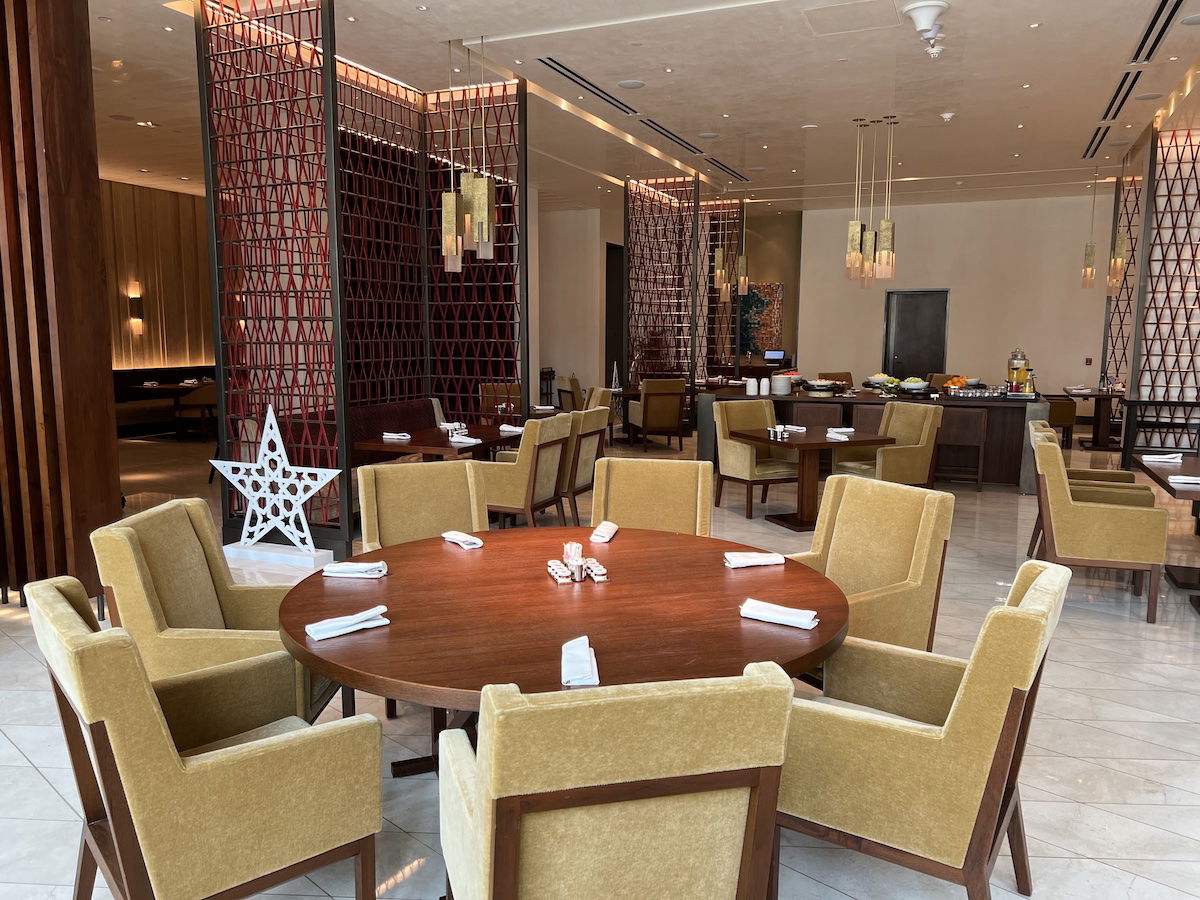 I haven't seen a single other guest in the lobby, despite having walked through it multiple times. Maybe the hotel is busy compared to its normally very low occupancy, but I'd be surprised if this hotel is more than 25% full, and would be shocked if it were more than 50% full.
The other point I want to make is that I don't go around to hotels picking fights. This happens maybe a couple of times per year, and all too often I'm probably passive. But in a case like this, where it was so obvious that management was just playing games, I felt like trying to pursue this was the right thing:
Hotels are supposed to be in the hospitality industry, and that's about making people feel welcome; I don't feel welcome when a hotel is actively lying to me and trying to deny benefits that I'm promised in exchange for my loyalty (and I've put my money where my mouth is when it comes to Hyatt loyalty — I'm about to reach lifetime Globalist status)
My hope by pursuing this is that either hotel management can be retrained, or guests can be warned to avoid hotels like these
There's a general level of delusion among so many hotels when it comes to loyalty programs; there are lots of hotels I could have chosen to stay at, and if I didn't care about loyalty perks, I could have stayed at the Four Seasons Doha for marginally more, and had a better experience in a similarly upgraded "deluxe" room, all without having to be loyal to the brand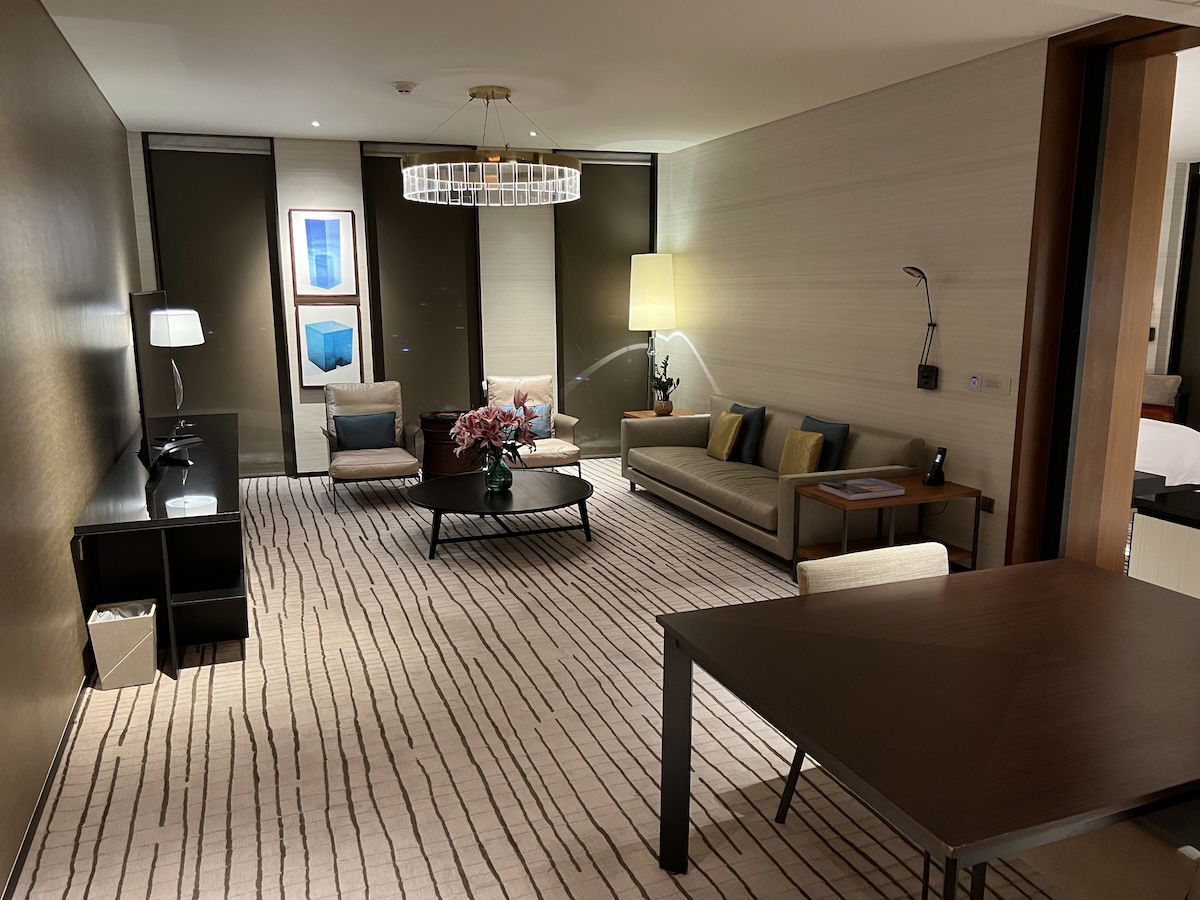 Update: Park Hyatt Doha GM reaches out
The general manager of the Park Hyatt Doha reached out this morning, and said the following:
On behalf of the entire team at Park Hyatt Doha, I would like to apologize for the inconvenience caused during your recent stay with us from 1st to 3rd of May.

The team should have proactively offered you the upgrade to the suite, the team was briefed and we re-emphasized on high importance of recognizing our Globalist members. It is not at all how we would like to portray ourselves as World of Hyatt program is a program that we take very seriously.
That's all I can ask for, and I'm happy to see that the hotel is taking accountability and not making excuses, so that this doesn't happen in the future. That's a little different than what happened at the Aegon Mykonos…
Bottom line
A vast majority of the time Hyatt takes great care of me, which is why I'm loyal to the brand. Unfortunately the Park Hyatt Doha is an exception, and it was probably the most obvious example I've seen of a Hyatt trying to deny an upgrade in a very long time.
I wouldn't stay at the Park Hyatt Doha again under the current management, unless I knew something changed. That has nothing to do with a suite upgrade as such, but rather because I feel unwelcome when I'm made to beg and badger in order to get what should be offered proactively.
I hope Hyatt corporate can provide some additional training to the current management team at this property.
How would you have handled this situation?