It goes without saying that the Aegon Mykonos saga has elicited quite some responses on both sides. A vast majority of people have made fair and reasonable points, though I've seen some comments about hotel loyalty program perks more generally, which I wanted to address.
I've received dozens of messages from people who work at Marriott properties, and they've overwhelmingly been positive and from people who value Bonvoy members. But then there have also been comments from Marriott associates along the lines of "I hate entitled Bonvoy members who think they should get all kinds of things for free" (and by that they typically mean the the published benefits that members receive in exchange for their loyalty).
That gets at a bigger point that I would like to address — I feel like some hotels want it both ways when it comes to loyalty programs. Ironically, in my experience it's typically the mediocre hotels that benefit most from their association with a major hotel group that also have the most disregard for loyalty program members.
Why travel loyalty programs are genius
When travel loyalty programs launched a few decades back, they completely changed the course of these businesses forever. For many travel companies, these have become the single most lucrative aspects of their businesses. The major legacy airlines in the United States make very little money flying planes (even pre-coronavirus), but rather they make billions of dollars off their loyalty programs. The hotel business model is a bit different, but loyalty programs still play a major role, both for the hotel group as such, and for individual properties. For example, Marriott recently raised almost a billion dollars by pre-selling points.
But much more than that, loyalty programs have changed the way that so many people plan travel. Many would argue that loyalty programs cause members to act irrationally, whether traveling on their own dime, or their company's dime.
I want to use Marriott Bonvoy as an example, as the program has over 120 million members. When many Bonvoy members start planning their hotel stays, the first place they go is Marriott's website or app.
Why would a member start their hotel search on marriott.com over an online travel agency like expedia.com? I'd argue it's not because Marriotts are consistently high quality. There's huge variance in terms of the quality of individual hotels, and for that matter Marriott doesn't exactly enforce brand standards very strictly, so it would be illogical to stay at Marriotts based on any expectation of consistent quality.
Rather people primarily choose these hotels because they're invested in the loyalty program. These reasons could include because they know they'll get the best rate by booking through Bonvoy, they want to earn points, they have a co-branded credit card, or they have perks they want to take advantage of.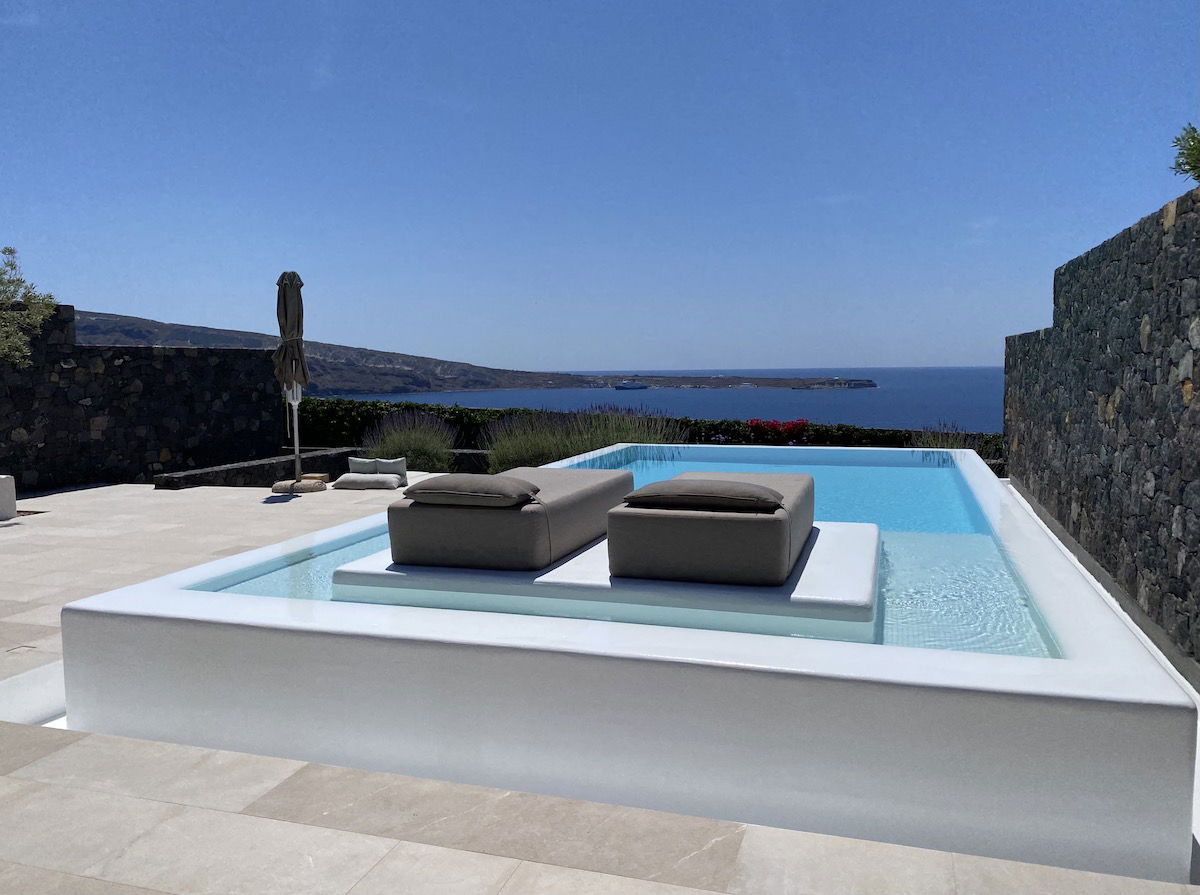 Some hotels take loyalty program members for granted
I think it's best to explain this in the form of an example, and we'll use the Aegon Mykonos as an example, which is an Autograph Collection property. I'm doing this not to rag on the hotel, but because I think it's the perfect example. I want to explain my thought process in booking my stay here, because this is a hotel that I literally only booked because of Marriott Bonvoy (which, again, is probably irrational, but also what this hotel relies on to fill rooms).
Generally speaking, independent hotels face two main challenges in filling rooms at decent margins:
Distribution costs — in many cases online travel agencies take massive commissions on independent hotel bookings, typically well over 10%; hotels belonging to hotel groups have more people booking direct, thanks to brand awareness and general incentives to do so
Filling rooms — if you don't have access to the global distribution power of a mega hotel group, it can be hard to fill rooms, as you're essentially just competing based on word-of-mouth, and it's hard to stand out through online travel agencies
On the other hand, if you have a Marriott Bonvoy member looking to stay in Mykonos, they might start their search by going to Marriott's website and seeing the Aegon Mykonos. They've probably never heard of the hotel before, they probably haven't had a friend stay there yet, but they might say "well, I can earn/redeem Bonvoy points and I get perks, and the pictures make the hotel look pretty nice, so I'll give it a try."
Now, we can argue that we're acting irrationally and being chumps by taking this approach. I'd argue that sometimes this kind of loyalty is logical, while other times it's not:
Yes, sometimes we pay more to stay at worse hotels when being so brand loyal, and sometimes we miss out on a more authentic experience
At the same time, sometimes the perks really pay off, especially if we can guarantee suite upgrades for stays where it matters most to us
Sometimes you get the best of both worlds — for example, Hyatt has a partnership with Small Luxury Hotels of the World, where you can earn and redeem points at some incredible independent properties
While many would argue this kind of loyalty is full-on irrational (and I wouldn't say those people are wrong), the reality is that many program members do plan their hotel stays that way. For this particular stay, I booked two nights with points (actually, credit card free night certificates) and two nights with cash. The hotel was very empty, so I can guarantee that I would have been a guest who they're making money off of (by a large margin).
But then you hear some people (including Marriott associates) say "well you just want free stuff when you stay at Marriott properties." To be clear, I would have never picked this hotel if it weren't for the "free stuff" (aka the elite perks I'm entitled to) that I receive.
After our disastrous few hours at Aegon Mykonos we switched to Katikies Mykonos, where the experience couldn't have been more different — the service was spectacular, the hotel legitimately charming, an amazing breakfast was included for all guests, etc.
This was our room at Katikies Mykonos (plunge pool not pictured)…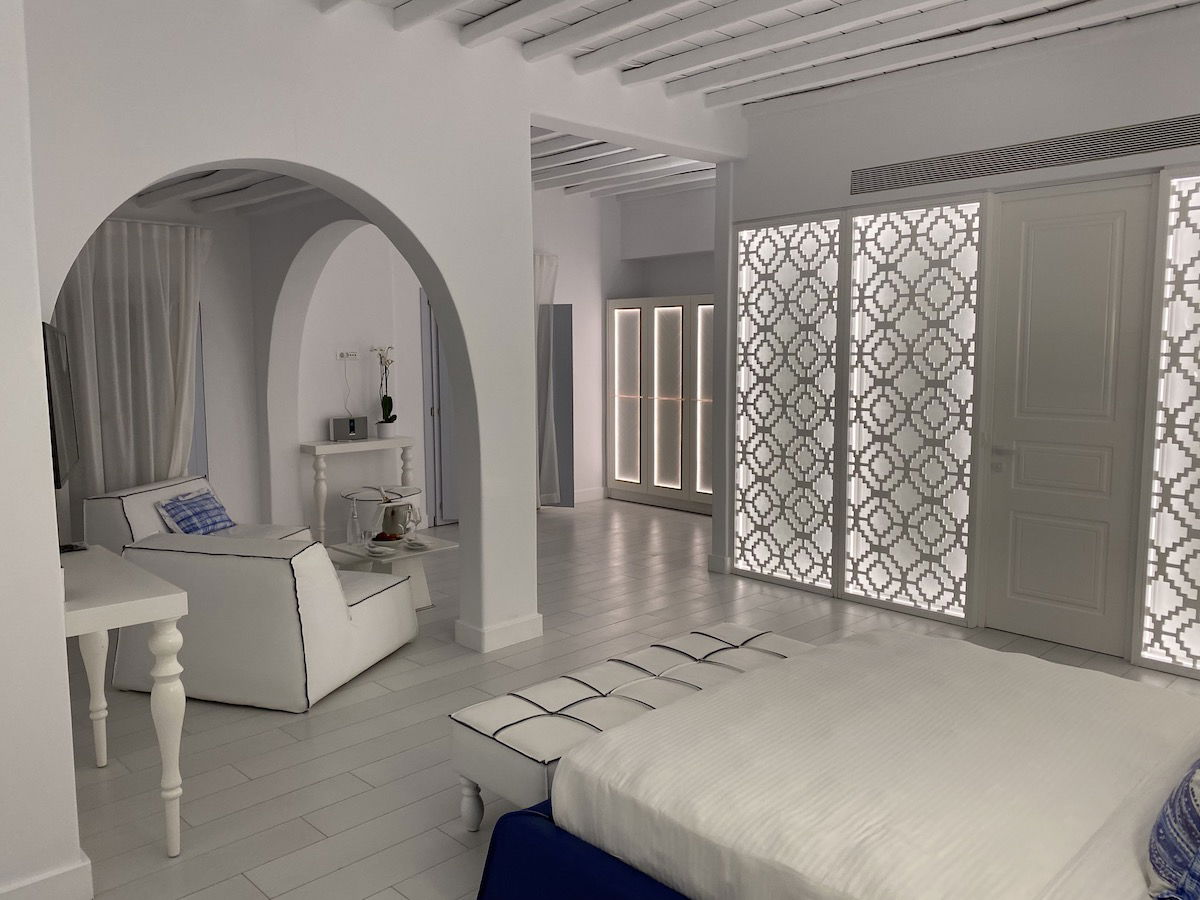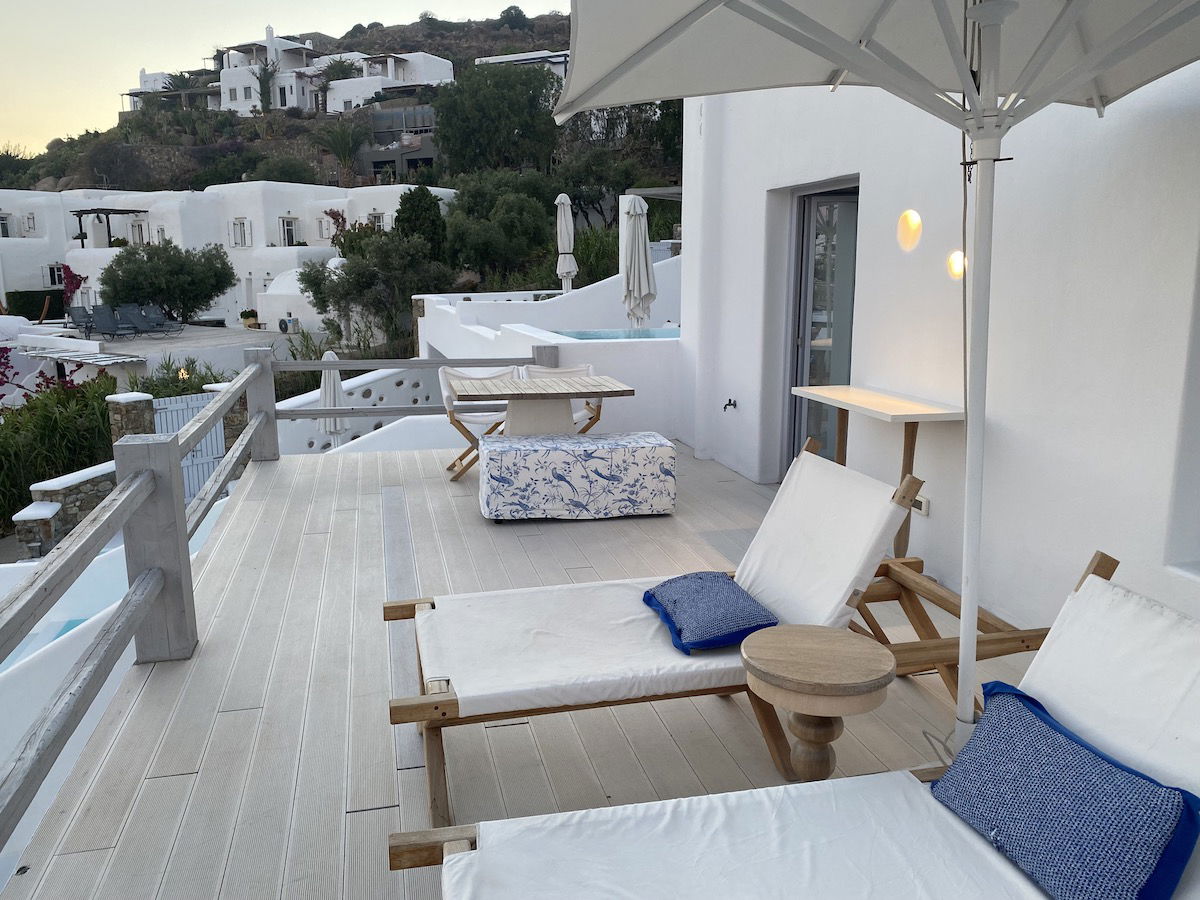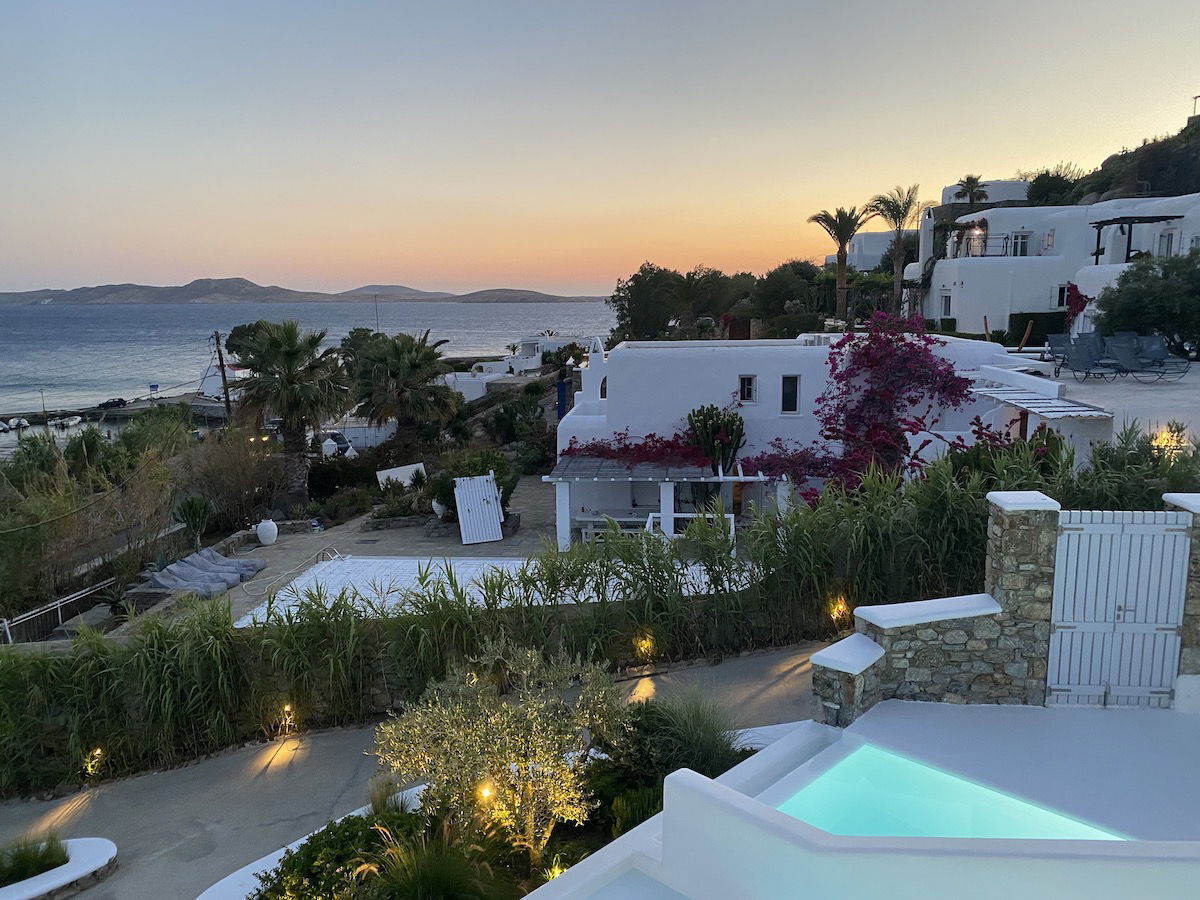 Meanwhile this was our room at Aegon Mykonos…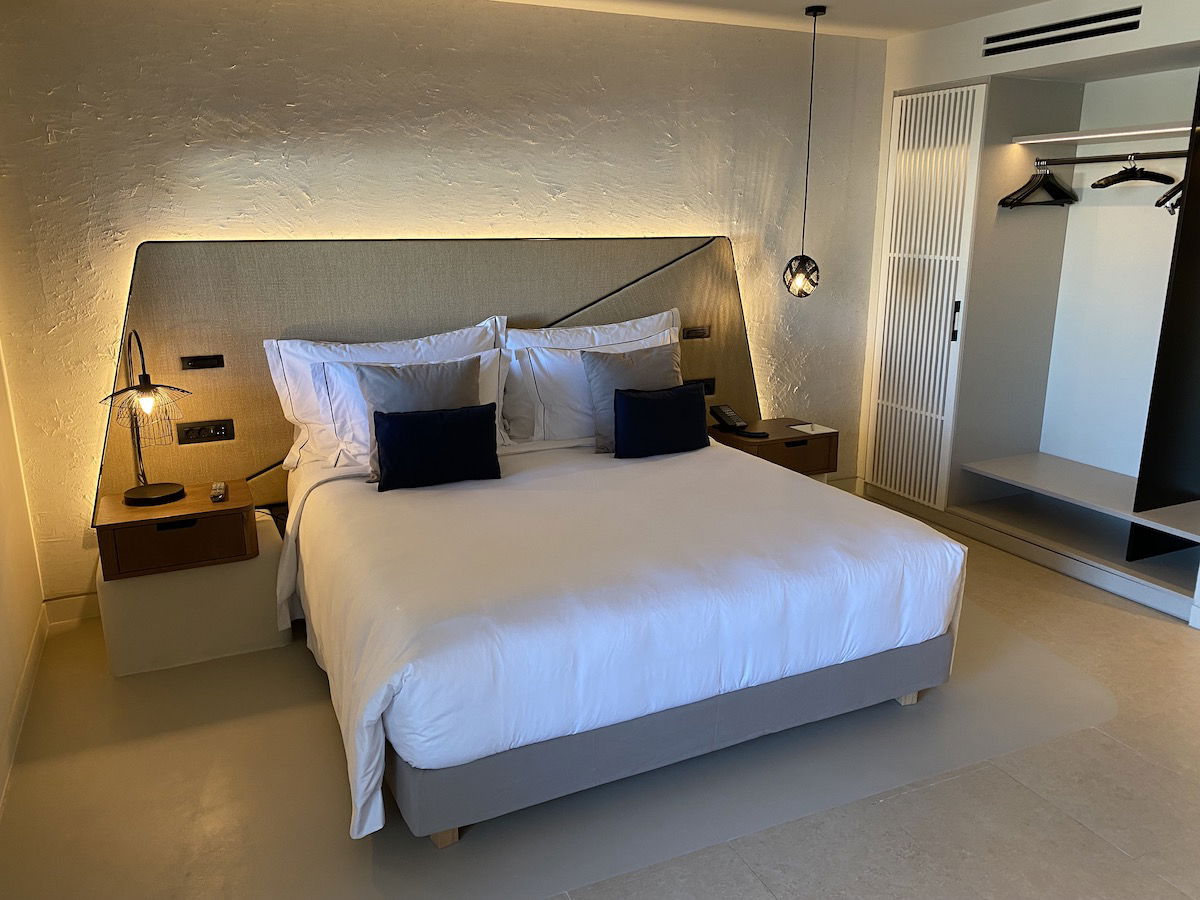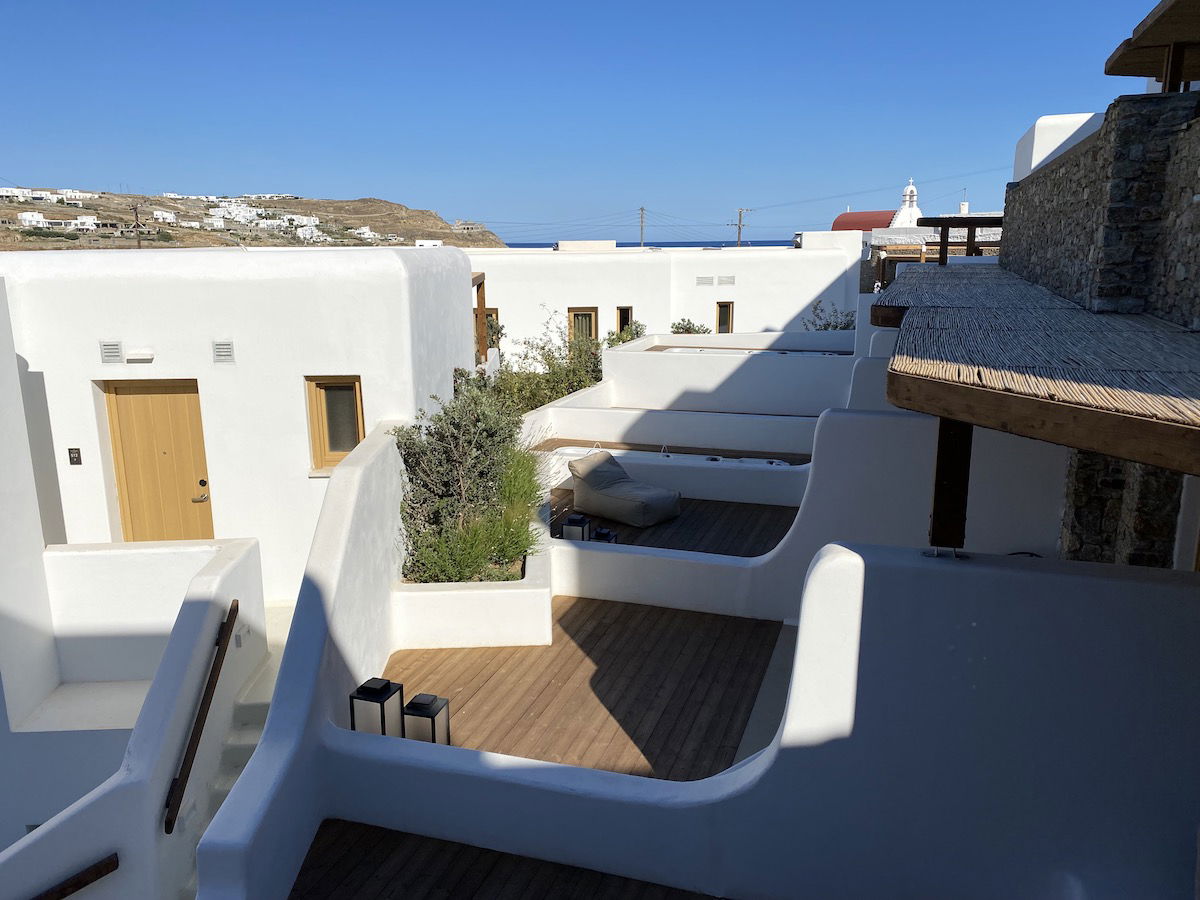 The kicker? The Katikies Mykonos room we stayed in retailed for less than the Aegon Mykonos room we were assigned. Which would you choose?
What it comes down to is that some hotels have the attitude "hey, stay with us because we're part of Marriott, even if it's irrational, but don't actually expect to get the benefits that are causing you to choose a Marriott."
Do loyalty programs water down the quality of hotels?
I think it's interesting to contrast a brand like Marriott to a brand like Four Seasons. Four Seasons doesn't have a formal loyalty program that awards points. Therefore people don't stay at Four Seasons properties because they're getting rewarded or because they can take advantage of perks (though you can get elite-like perks through Four Seasons Preferred Partner), but rather because they expect service to be consistently excellent.
Four Seasons has to work with every stay to deliver a great guest experience, and the brand generally delivers. That's quite a contrast to Marriott.
Does that mean that loyalty programs are the problem? No, I'd argue not, or at least I'd say that's false causation. I think what it comes down to is that many mega hotel groups use their loyalty programs as a crutch to slack in other areas. Some member hotels are fantastic and are onboard the loyalty bandwagon, while others aren't.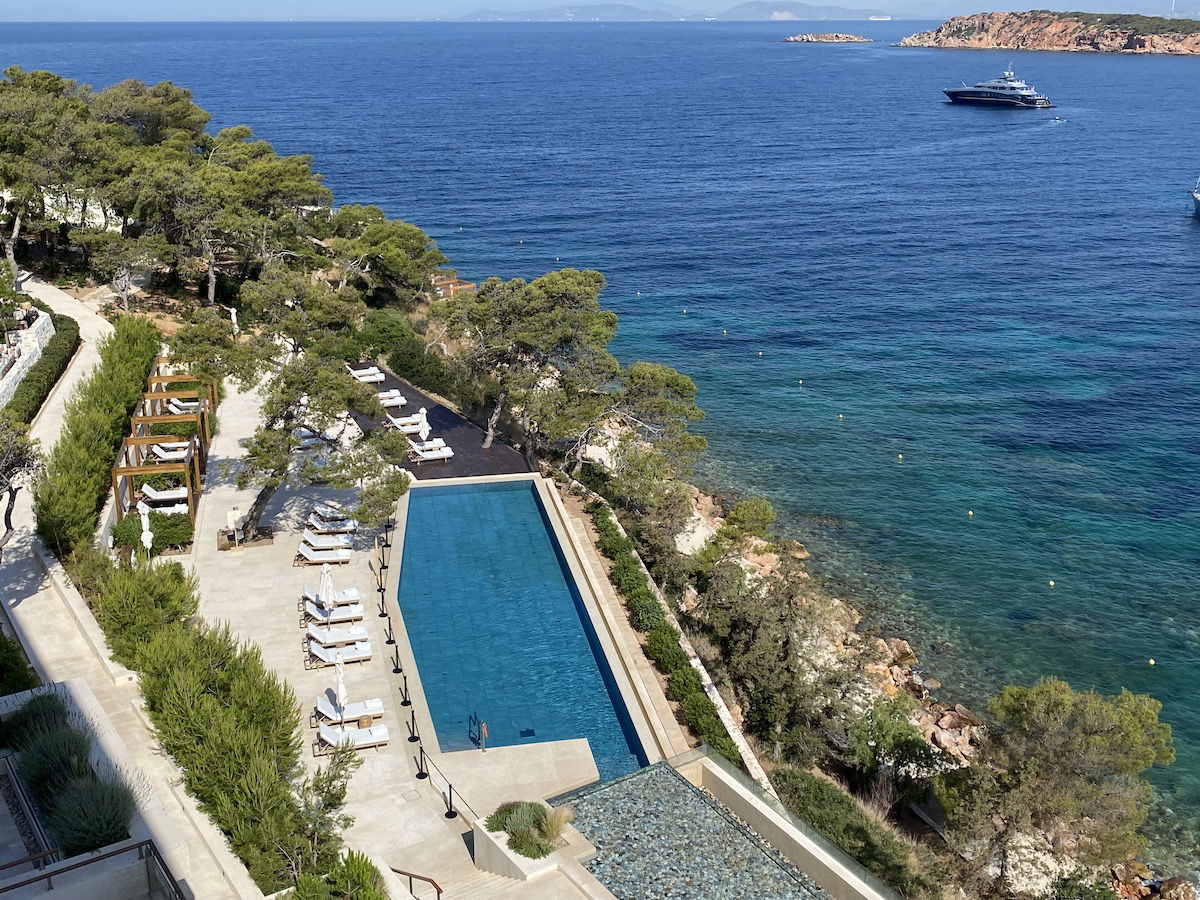 Bottom line
Mediocre hotels that both participate in a major hotel loyalty program and are at the same time annoyed by said loyalty program need a reality check. The reason a mediocre Marriott affiliated property is able to fill rooms is because of Marriott's distribution power and brand awareness, which largely comes from the marketing power of Marriott Bonvoy.
If hotels don't want to provide the benefits associated with status, they shouldn't belong to a major loyalty program. That's quite easy. But good luck filling rooms and keeping your distribution costs low.
I'd love to hear what readers think. Agree? Disagree?