I don't know if I just have very bad luck, if this issue is just common with Marriott properties in Europe, or what, though it sure seems like Marriott could do a bit better…
Marriott stay credit not posting to my Bonvoy account
I recently took a trip to Germany with my parents, and in total, we stayed at four different Marriott properties. I booked all of these reservations directly with Marriott, had my Bonvoy number attached to them, etc. So after a stay, it's standard for a hotel to automatically post elite nights and points to your account.
The exact timeline of how long it takes varies. For example, I find that World of Hyatt is pretty consistent, and typically posts stays the day after you check out. Meanwhile with Marriott Bonvoy, it's much less consistent — sometimes it takes a couple of days later, and sometimes it takes longer than that.
Marriott officially states that you should wait 10 business days before requesting missing stay credit. However, I don't find that it usually takes that long — in my experience if a stay doesn't post within a week, it likely won't post at all.
Anyway, over the four stays I completed with Marriott in Europe (one at a Marriott, one at a Westin, and two at Autograph Collection properties);
Two stays haven't posted at all, despite it having been 10 business days
One stay posted, but it credited the completely wrong number of points (about half of what I should have earned)
One stay posted correctly (well, mostly correctly, though many properties seem to short points for stays)
While it seems like I'm having especially bad luck here, Marriott does seem worse than other hotel groups when it comes to promptly and correctly posting points for stays.
Does anyone understand why this is such an issue? I understand occasionally technology and systems fail, but having 50% of stays not post at all when the reservation was made direct, had my Bonvoy number on it, etc., seems like it's indicative of a bigger issue, no?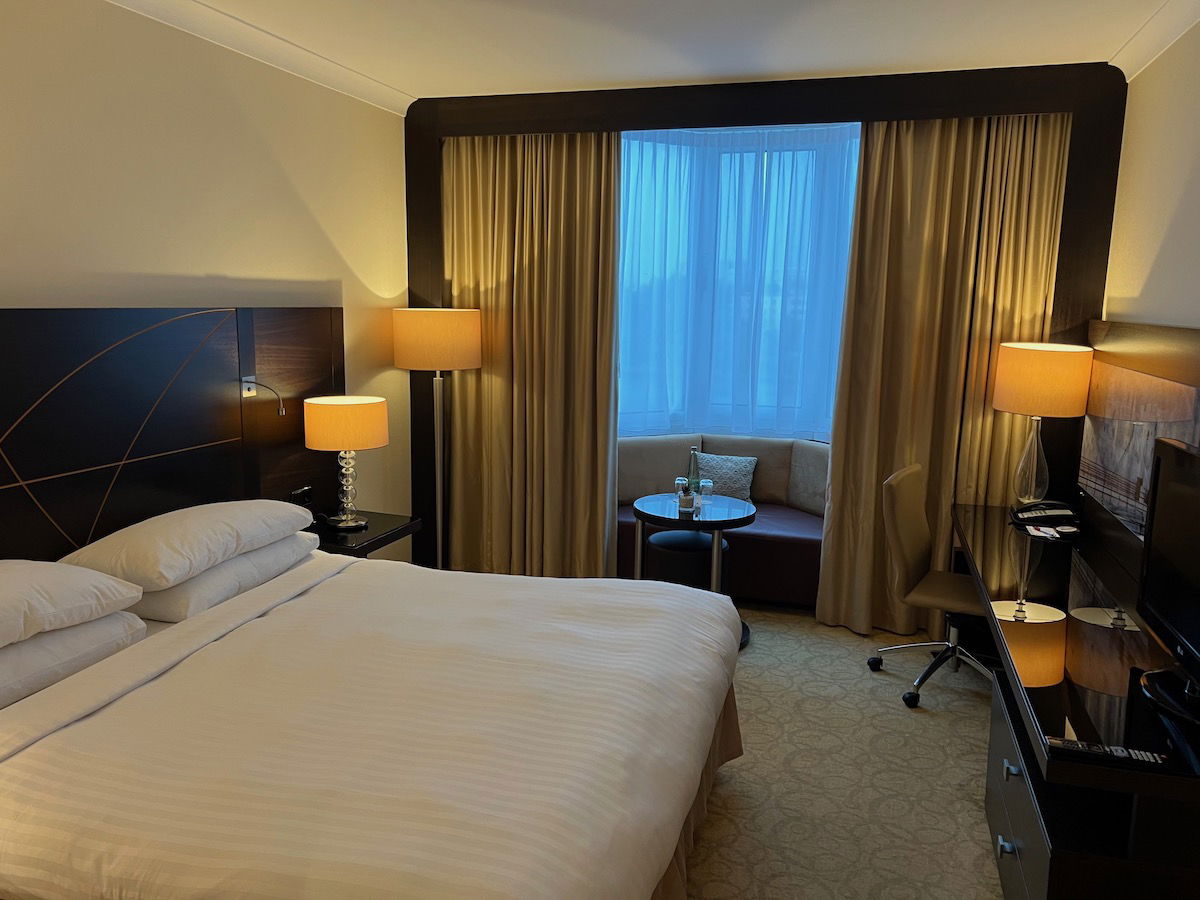 Requesting Marriott Bonvoy missing stay credit is easy(ish)
The good news is that requesting missing stay credit with Marriott Bonvoy is quite easy. For those who aren't familiar with the process, just go to the "Activity" page of your Bonvoy account, and underneath all your activity, you'll see a link that says "report a missing stay."
Then you just have to complete an easy three step form to request missing stay credit.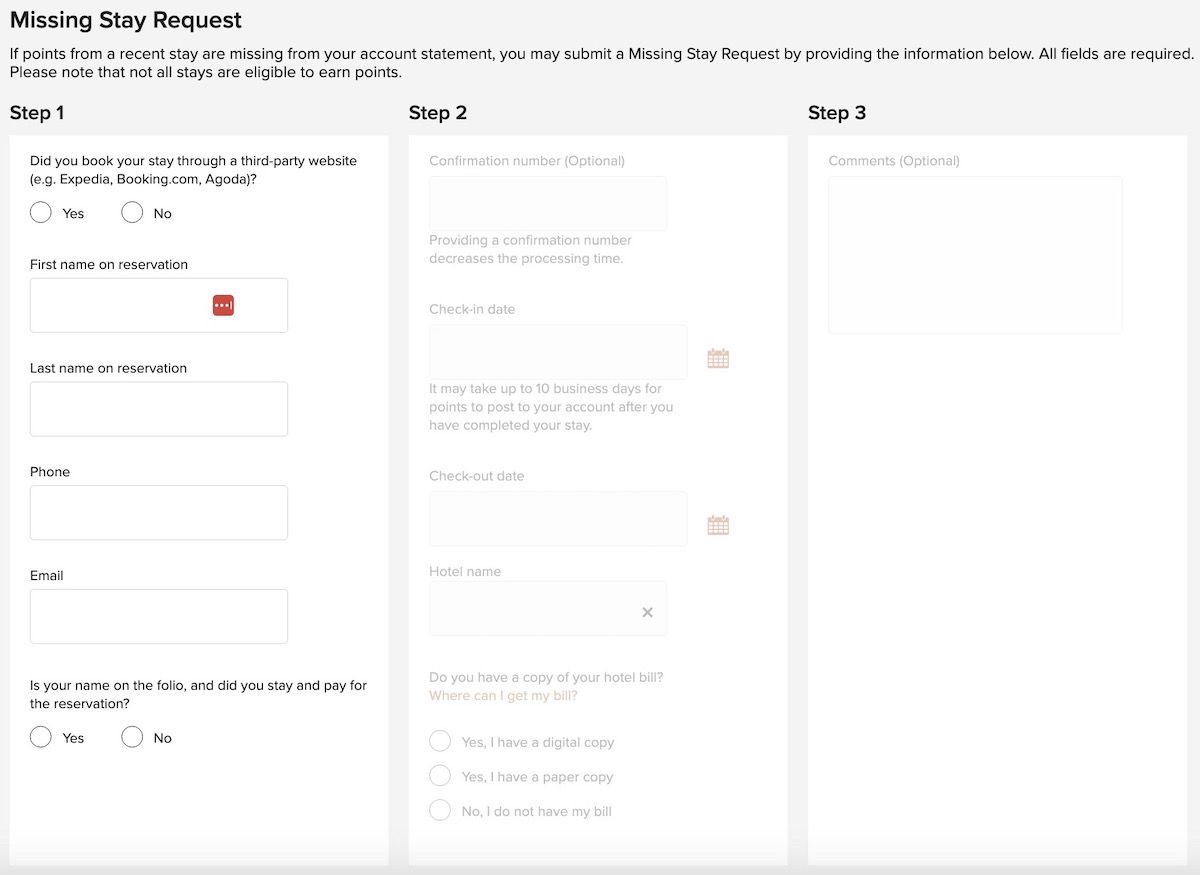 If this is filled out correctly, I find that typically Marriott Bonvoy customer service reaches out within a day to correctly credit the stay.
The catch is that you need a copy of your folio in order to submit this form, and if you don't have your folio, you'll be told to contact Marriott Bonvoy guest services to request a copy of that.
This brings up a whole additional issue (I've learned my lesson in the meantime), about how Marriott properties in Europe seem especially bad about emailing folios after stays, so make sure you request a printed copy. So in anticipation of my stay not posting correctly, I had already requested copies of the folios for the properties that hadn't emailed them to me.
A Marriott representative reached out to me within a day to say that they had requested a copy from each property, and that I would hear back directly from the property with my folio within five business days. Fortunately they've all gotten back to me, except Roomers Baden-Baden, even though the five days has elapsed.
Honestly, I loved Roomers Baden-Baden, but I'm starting to lose my patience with this property. Do I need to fly back to Germany and show up at the hotel to pick up my folio, or why is this so complicated?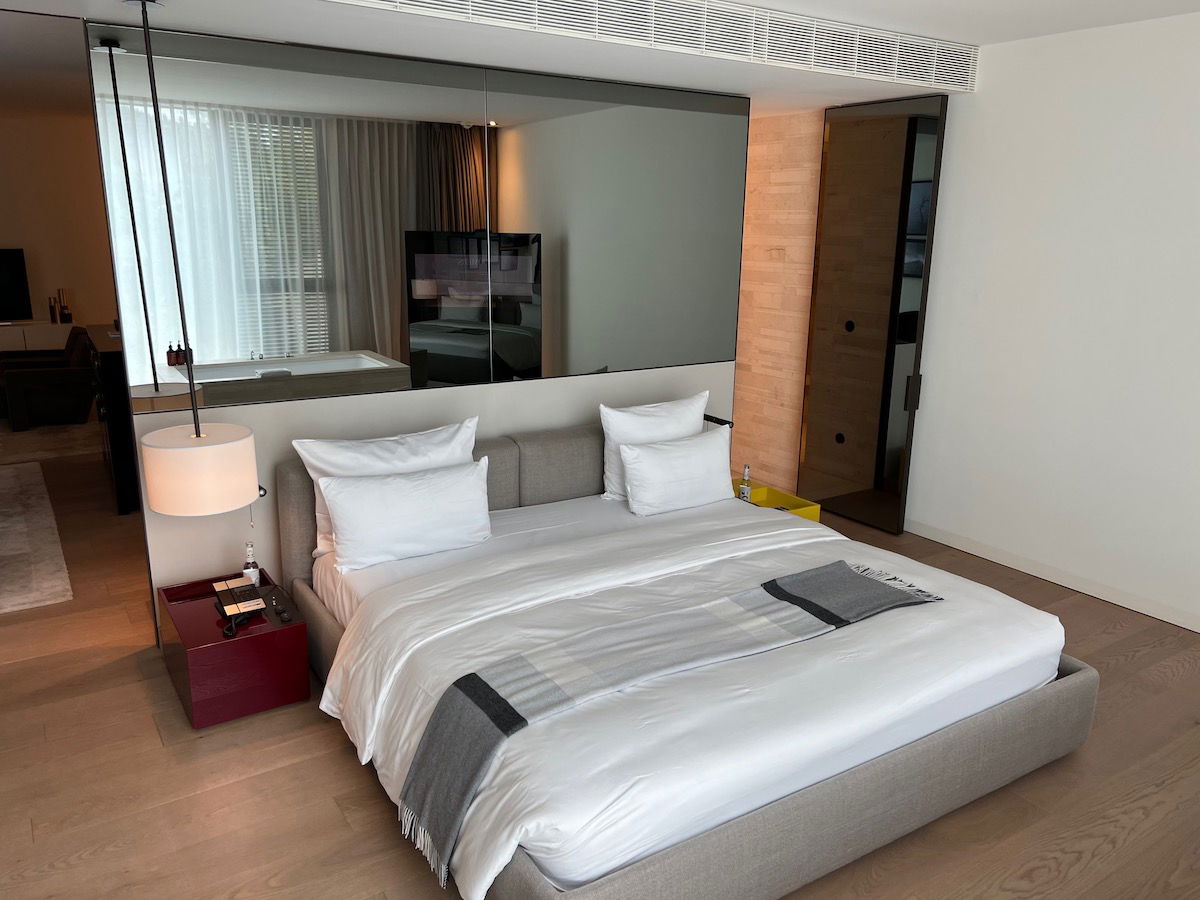 Bottom line
While I had four great Marriott stays in Germany and France, actually getting the credit for them in my Bonvoy account has proven to be quite the headache. First I had issues getting the folios emailed for the stays, and now the stays aren't automatically posting to my account.
Fortunately Marriott's system for requesting missing stay credit is pretty good, and is handled promptly. This assumes that you have the folio for your stay. And if you don't, you'll have to handle that first, and that could be quite a waiting game as well.
I'm curious, has anyone else had issues with Marriott stays just not posting in Europe? Does anyone know what could be causing this, because it seems like the world's biggest hotel loyalty program should be able to post more than 25% of stays correctly?