For years I've been wanting to review FlyDubai business class, especially since the airline introduced flat beds on the Boeing 737 MAX. However, I can never quite seem to get myself to book it, given the pricing. I wanted to address that more broadly in this post.
What is FlyDubai?
For those not familiar, FlyDubai is a low cost carrier based in Dubai, exclusively operating a fleet of Boeing 737 aircraft. The airline has a partnership with Emirates, and uses Emirates Skywards as its frequent flyer program. Even though both airlines are owned by the government, they're two separate companies, and for all practical purposes are run separately.
Nonetheless the two airlines complement one another. Emirates exclusively flies Airbus A380s and Boeing 777s, which are way too big to serve certain destinations (both in terms of airport limitations and demand). Those destinations are largely served by FlyDubai, with smaller Boeing 737 aircraft.
So you'll often find FlyDubai serving airports that Emirates doesn't serve, and thanks to the codeshare agreement between the airlines, many passengers may have itineraries including travel on both airlines.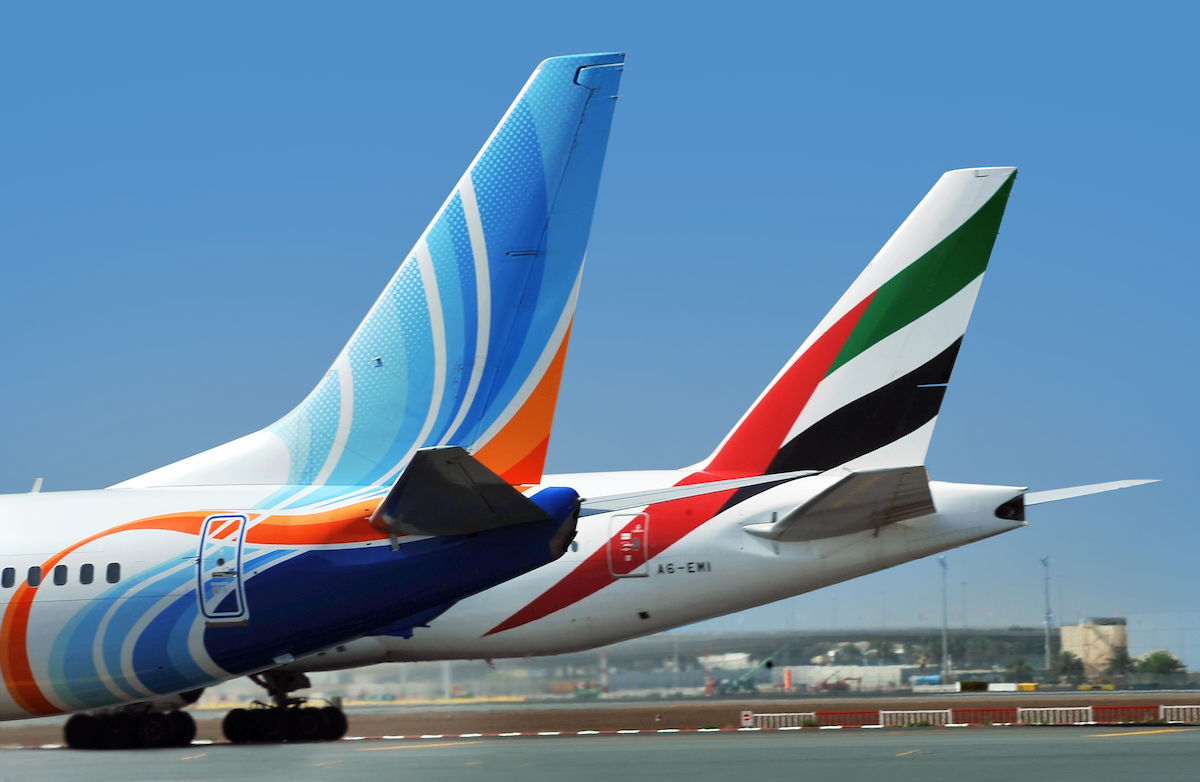 FlyDubai's not-so-low-cost business class
FlyDubai markets itself as a low cost carrier, but at least in business class, fares aren't very low cost. While it would be nice if FlyDubai took the JetBlue approach to business class pricing, that's not the case at all. Rather FlyDubai's business class pricing is steep across the board.
Just to give some examples of the lowest prices I'm seeing on FlyDubai in a few markets…
Dubai to Doha on a standard Boeing 737 with recliner seats, similar to what you'd find in domestic first class? That'll cost you $861 one-way, more or less in line with what Qatar Airways' charges for its spectacular regional first class product.

Admittedly that's a pretty premium market, so what about a leisure route, like Dubai to Salalah? Nope, that's even more expensive, at $932 one-way.

And Dubai to Belgrade? That'll cost a minimum of $1,662 one-way.

Furthermore, pricing isn't much better for roundtrips, and pricing also isn't much better in connecting markets (where FlyDubai doesn't offer the advantage of a nonstop flight).
Here's the thing — it's one thing if people were consistently paying these amounts, but the FlyDubai business class seatmaps in many markets look downright empty (not that seatmaps are always a totally accurate indicator of availability). For example, I've been looking at some routes like Dubai to Belgrade, and even over the next couple of weeks there are very few seats assigned in business class.
FlyDubai participates in Emirates Skywards, sort of
Logically you might think "okay, well you mentioned that FlyDubai participates in Emirates Skywards, so that seems like it could be a good use of miles?" Sadly not. FlyDubai participates in Emirates Skywards, but not really in a useful way.
Let's use a route where Emirates and FlyDubai compete, as an example. Say you want to fly one-way from Dubai to Kuwait City in business class. You could redeem 25,000 Emirates Skywards miles for a business class ticket or 28,750 Skywards miles for a first class ticket.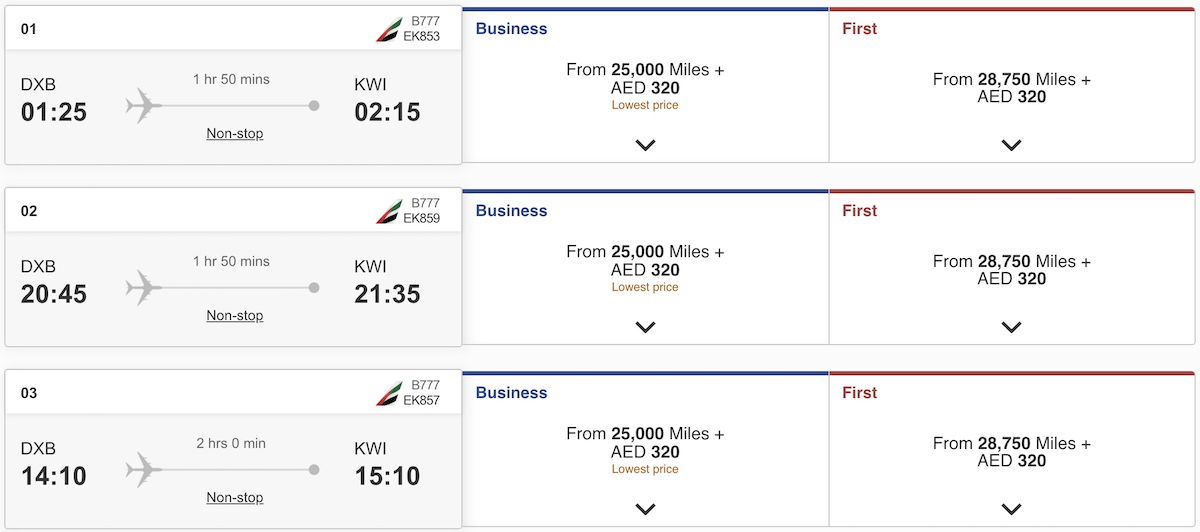 Want to travel in FlyDubai business class instead? That'll cost you an absolute minimum of 92,398 Skywards miles, since redemptions are revenue based.

What a choice! Would you rather book this?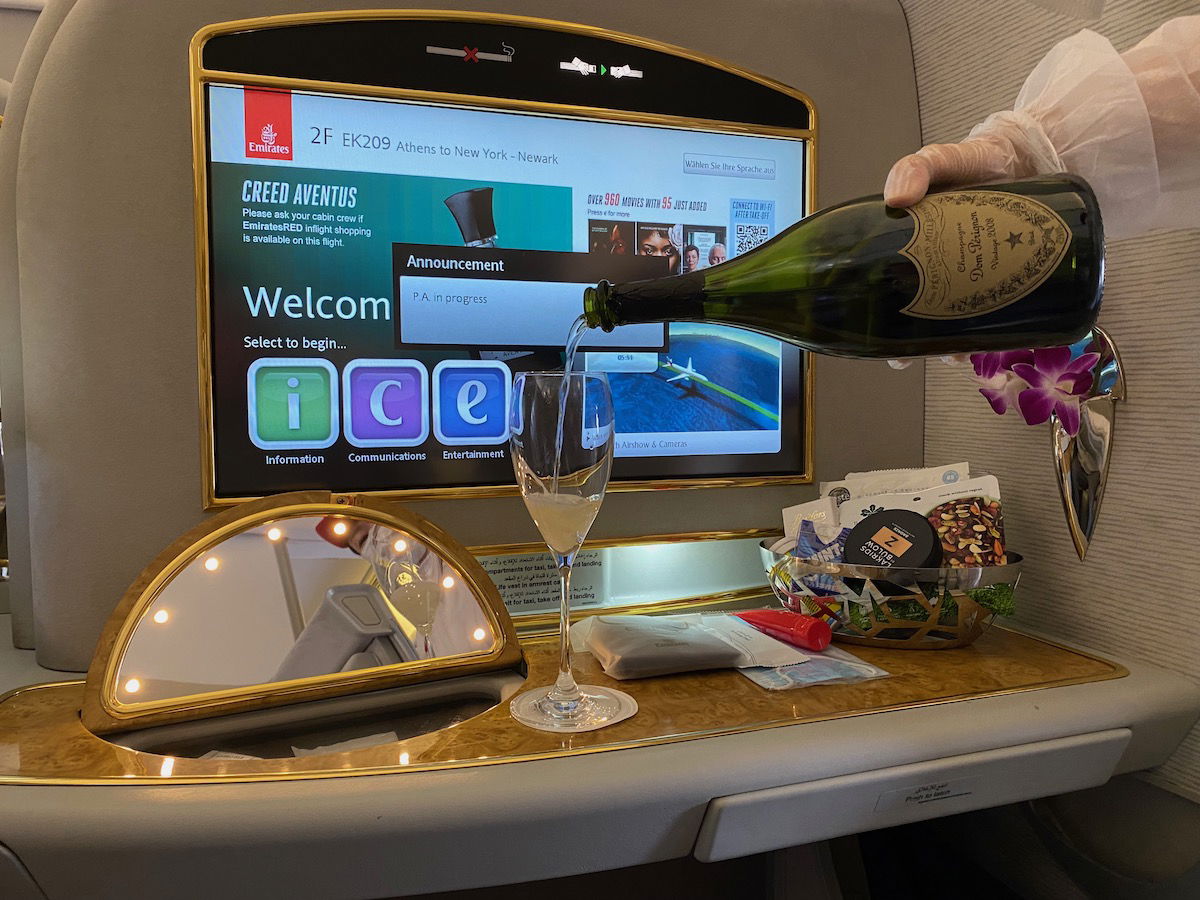 Or redeem three times as many miles for this?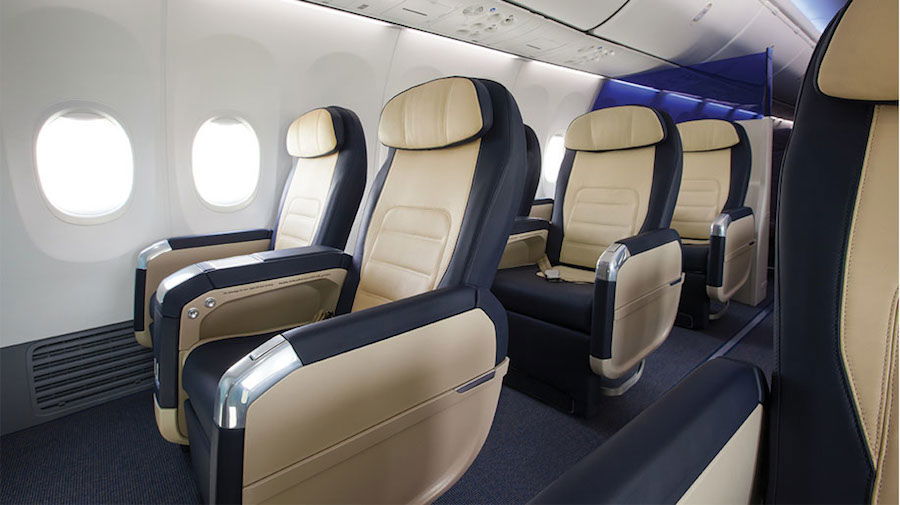 Is FlyDubai's upgrade bidding the answer?
With high revenue fares and useless Emirates Skywards mileage redemptions, I can't help but wonder if FlyDubai's upgrade bidding program is the secret to flying business class for cheap(ish).
Like many airlines, FlyDubai lets eligible economy passengers bid for an upgrade, and then before departure they'll find out if the offer has been accepted or not.
I'm tempted to book a FlyDubai economy ticket and then try out this feature, but first I'm curious if OMAAT readers have any experience with this?
I'd only do this if I knew I had a very good chance at an upgrade (I'd look at the business class seatmap in advance, etc.)
What I don't know, though, is what kind of offers FlyDubai is willing to accept, given the carrier's otherwise steep business class pricing — does anyone have a sense of what kind of an offer would be accepted on a shorter flight (like Dubai to Salalah) or a longer flight (like Dubai to Belgrade)?
If an upgrade on a Dubai to Belgrade flight were accepted for $250-300, I'd totally give it a try. Meanwhile if the airline is hoping people will bid $1,000, it's a hard pass from me.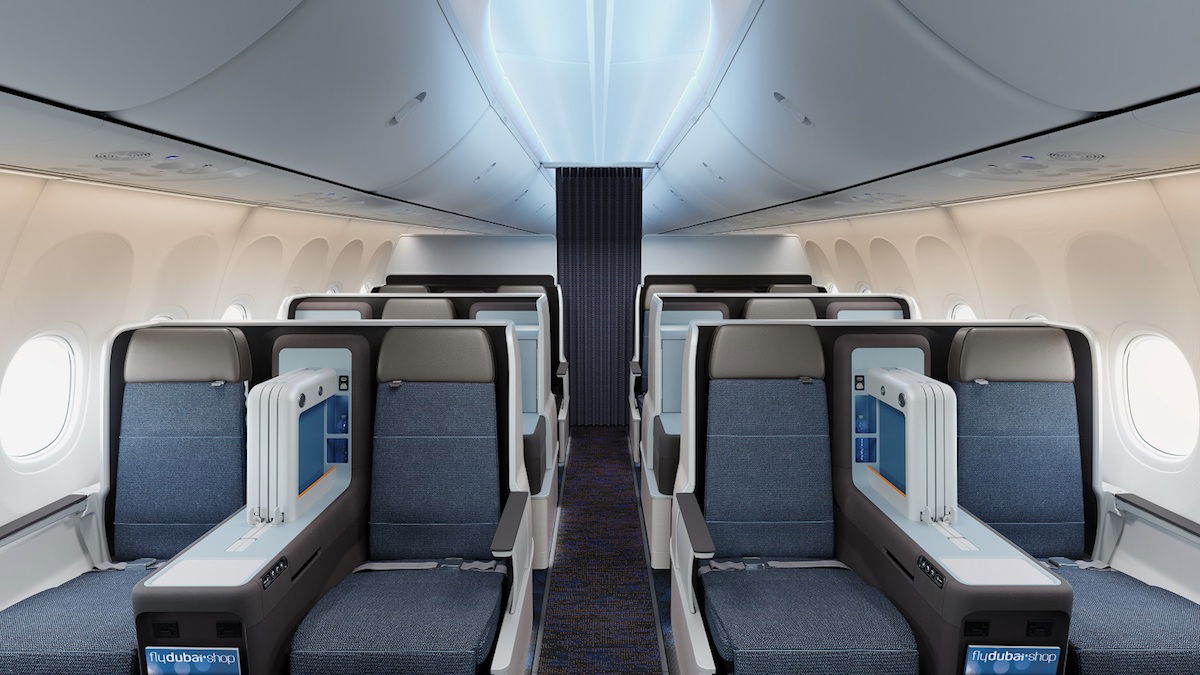 Bottom line
I've long been intrigued by FlyDubai's business class, and have wanted to review it. However, I can never bring myself to do it, given the consistently steep pricing. And while FlyDubai participates in Emirates Skywards, award pricing is so much higher than when traveling on Emirates, so that's of no interest to me.
That just leaves FlyDubai's program that allows you to bid on an upgrade. I'm curious if any OMAAT readers have experience with this, and if that's what brings FlyDubai's business class pricing more in line with what (I feel) it should be.
Any other tricks to snagging a reasonably priced FlyDubai business class ticket that I'm missing?