Yesterday I flew from Greece to the United States, and took my emptiest long haul flight ever (my previous emptiest long haul flight was an Air Belgium flight from Charleroi to Hong Kong with just 25 passengers).
I'll have a full review soon, though in this post I wanted to share my amazement at how empty this flight was (though unlike a recent Mumbai to Dubai flight, I didn't have the aircraft to myself).
Flying from Athens to Newark with 18 passengers
I took Emirates' flight from Athens to Newark, which I booked with miles in first class through the Skywards program (85,000 miles one-way with no fuel surcharges is pretty great!). The flight had a total of 18 of the 348 seats occupied, meaning the flight was just 5% full. So, how were those passengers distributed between cabins?
First class was downright crowded, with three of the eight seats taken — with a 38% load factor in first class, I really felt like we were getting the short end of the stick. 😉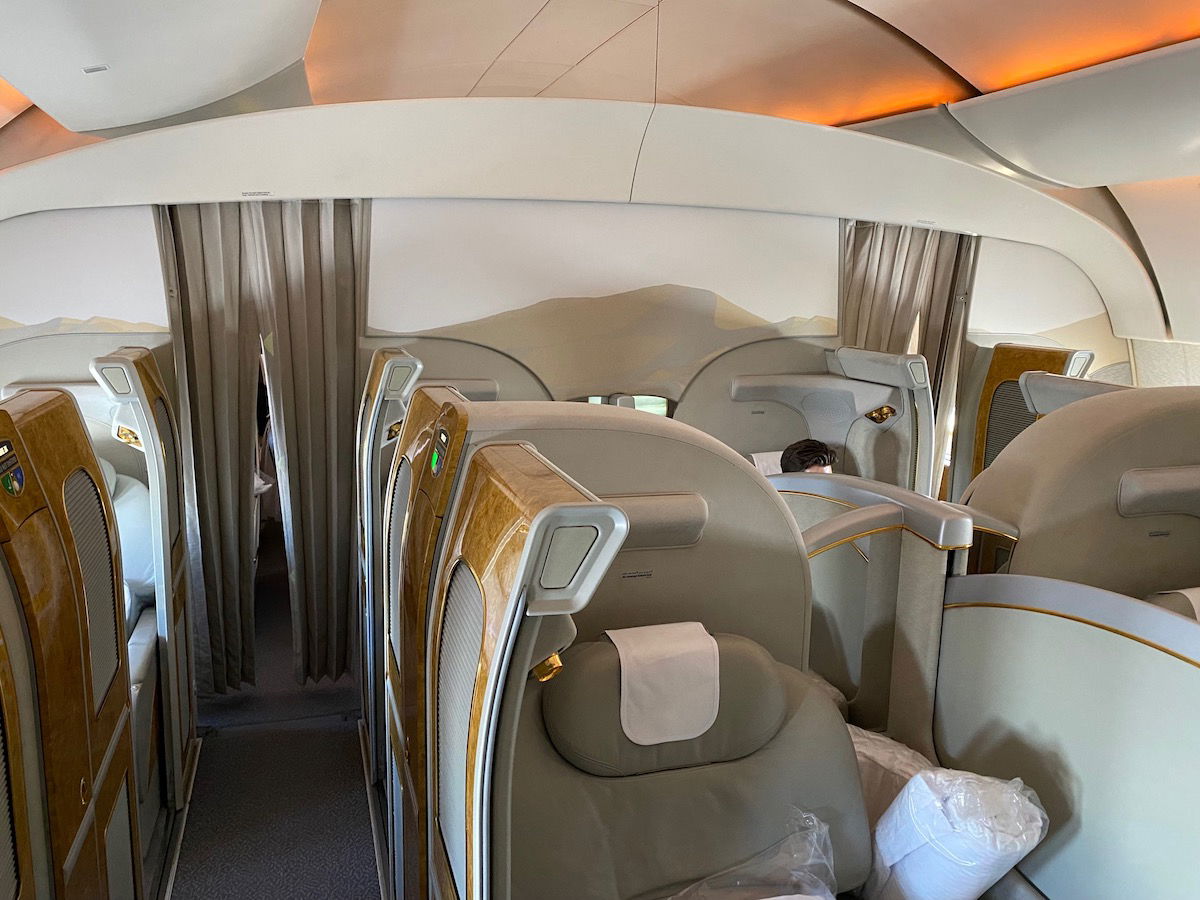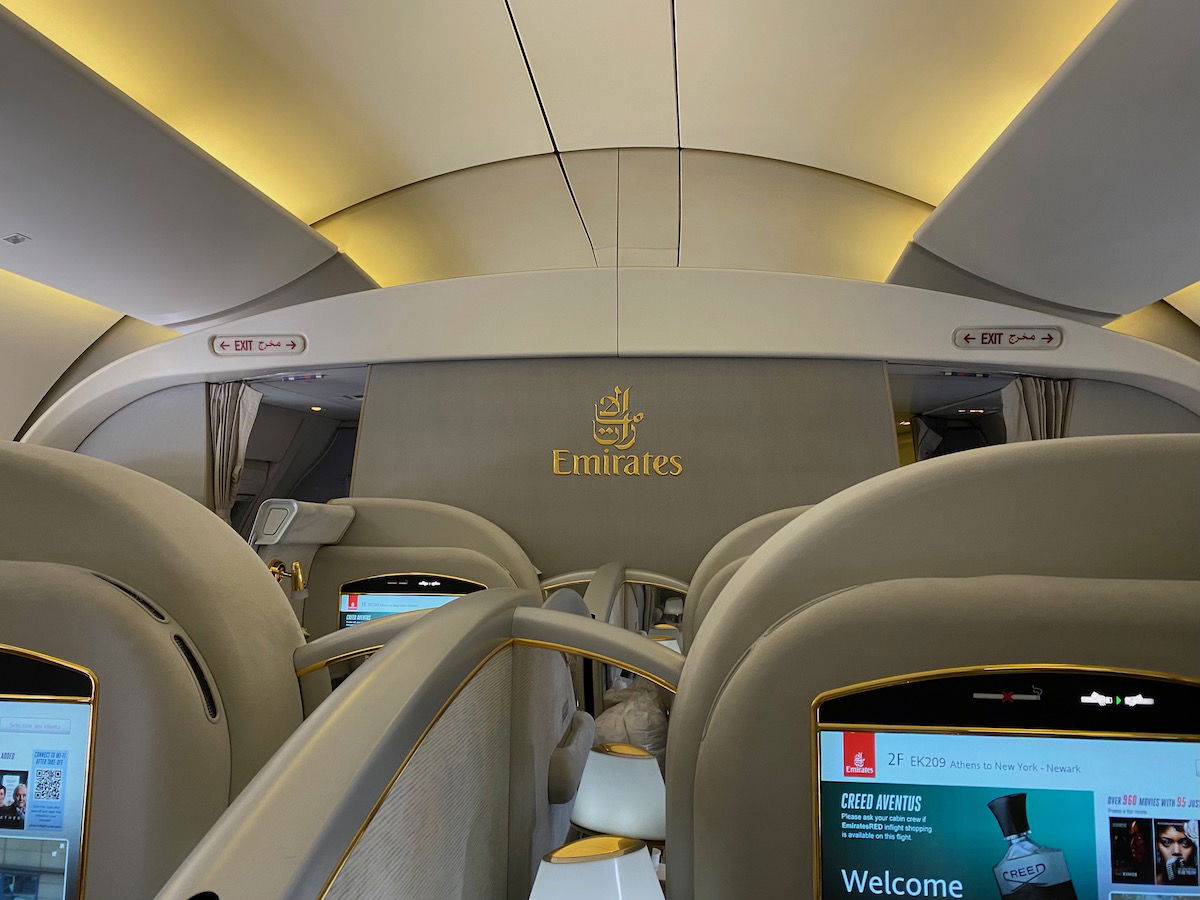 In business class, three of the 42 seats were taken, so the load factor there was 7%. The entire rear business class cabin was empty.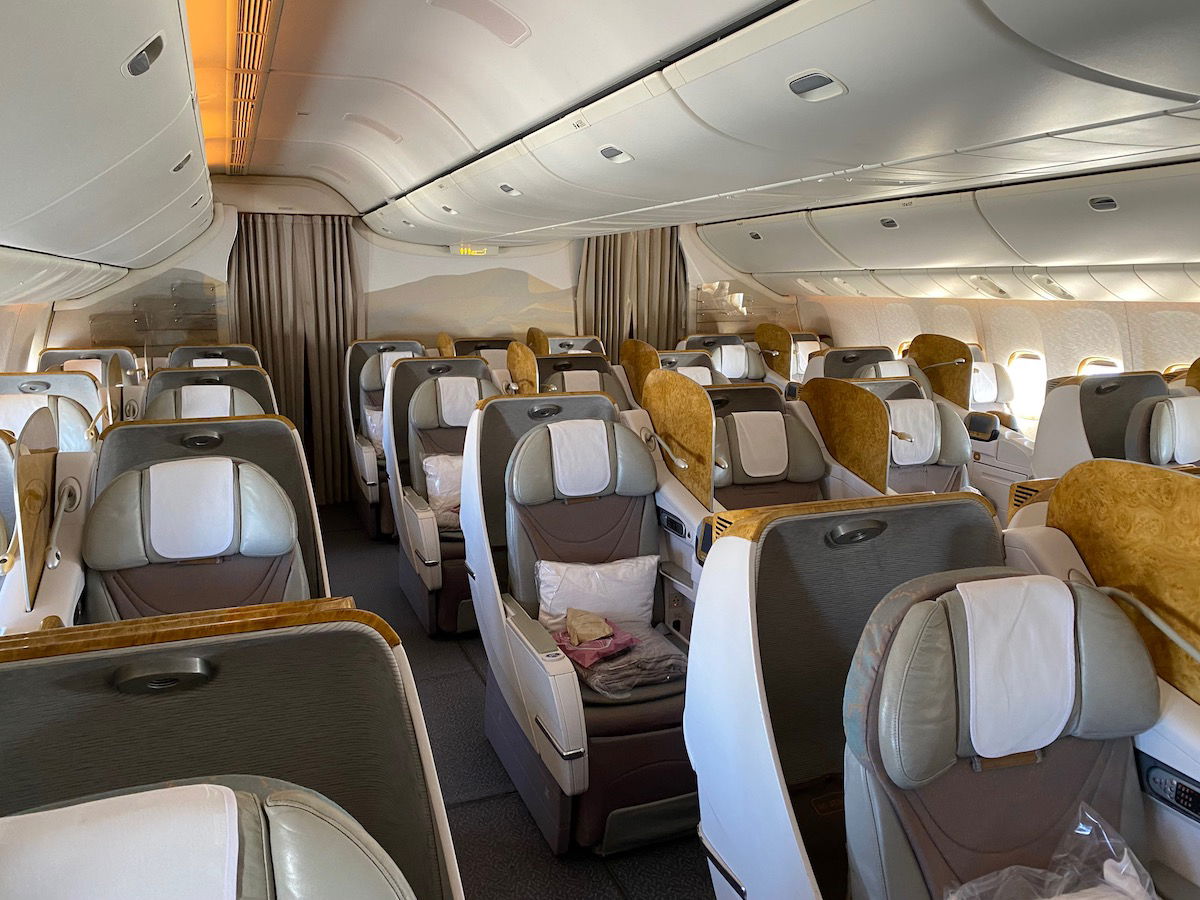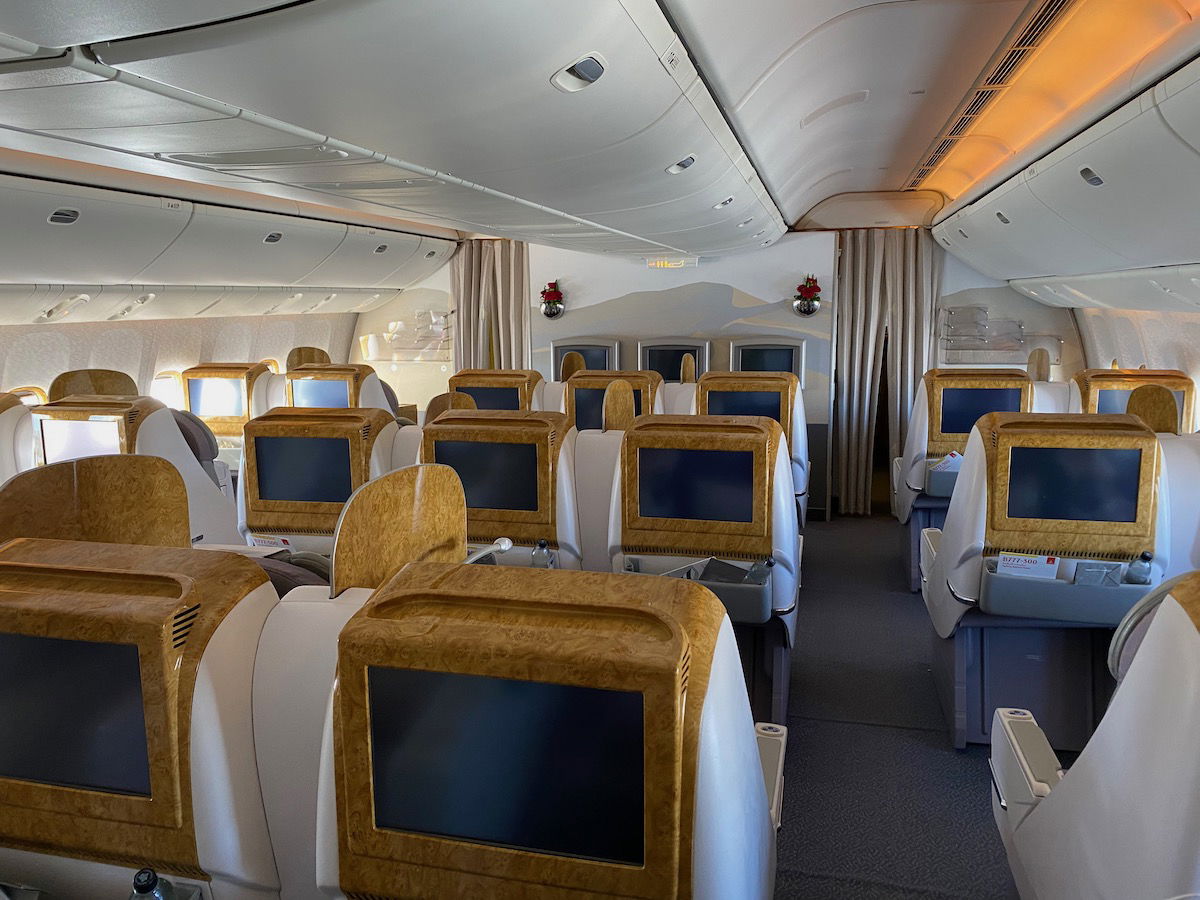 Economy was really the place to be, with just 12 of the 298 seats taken, so the load factor there was just 4%.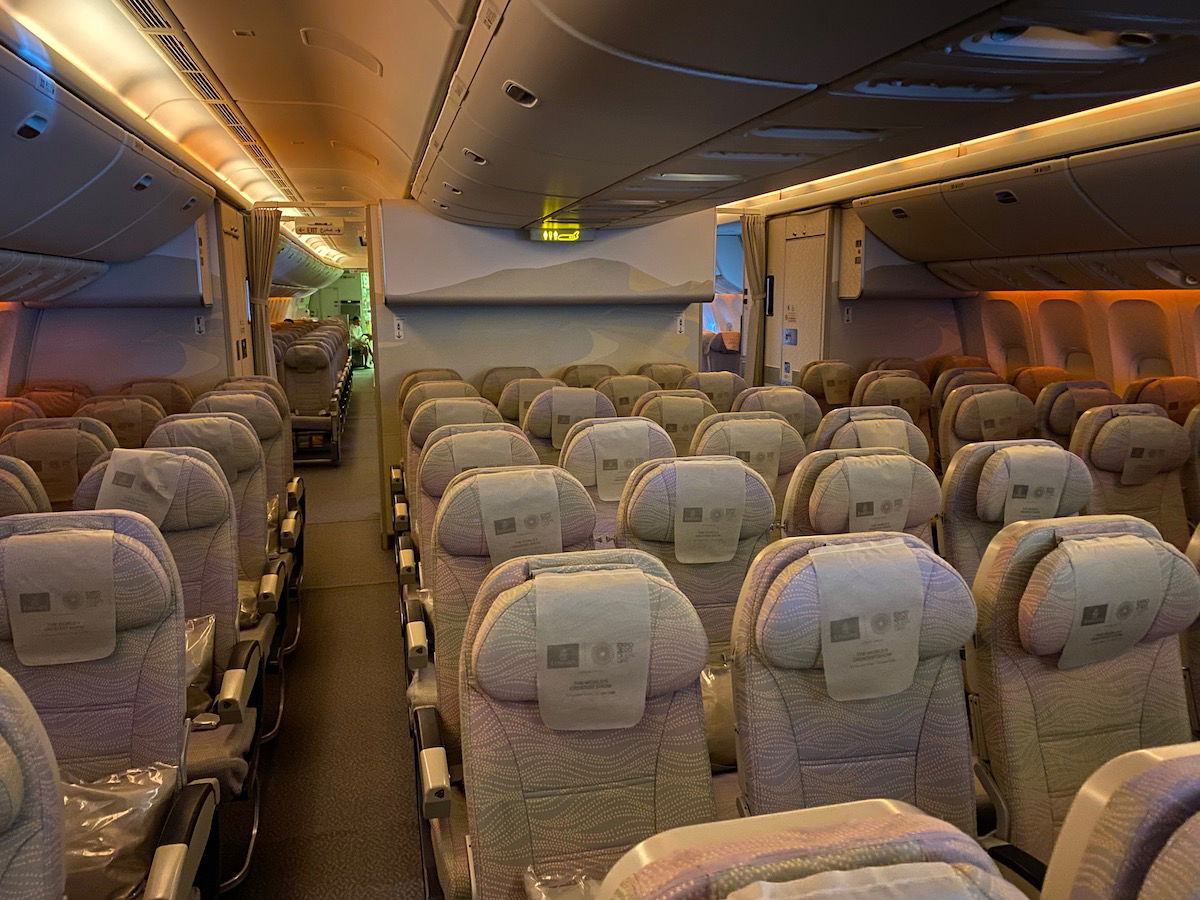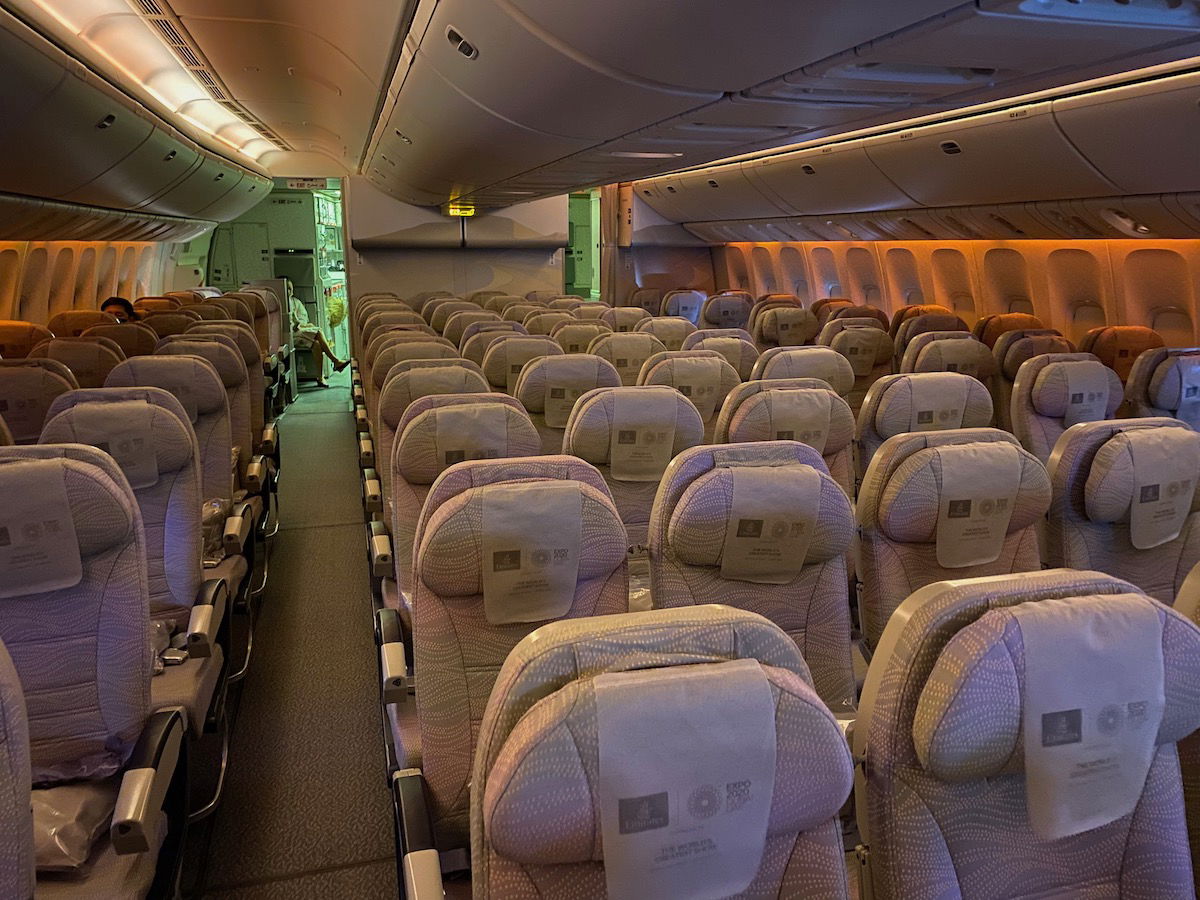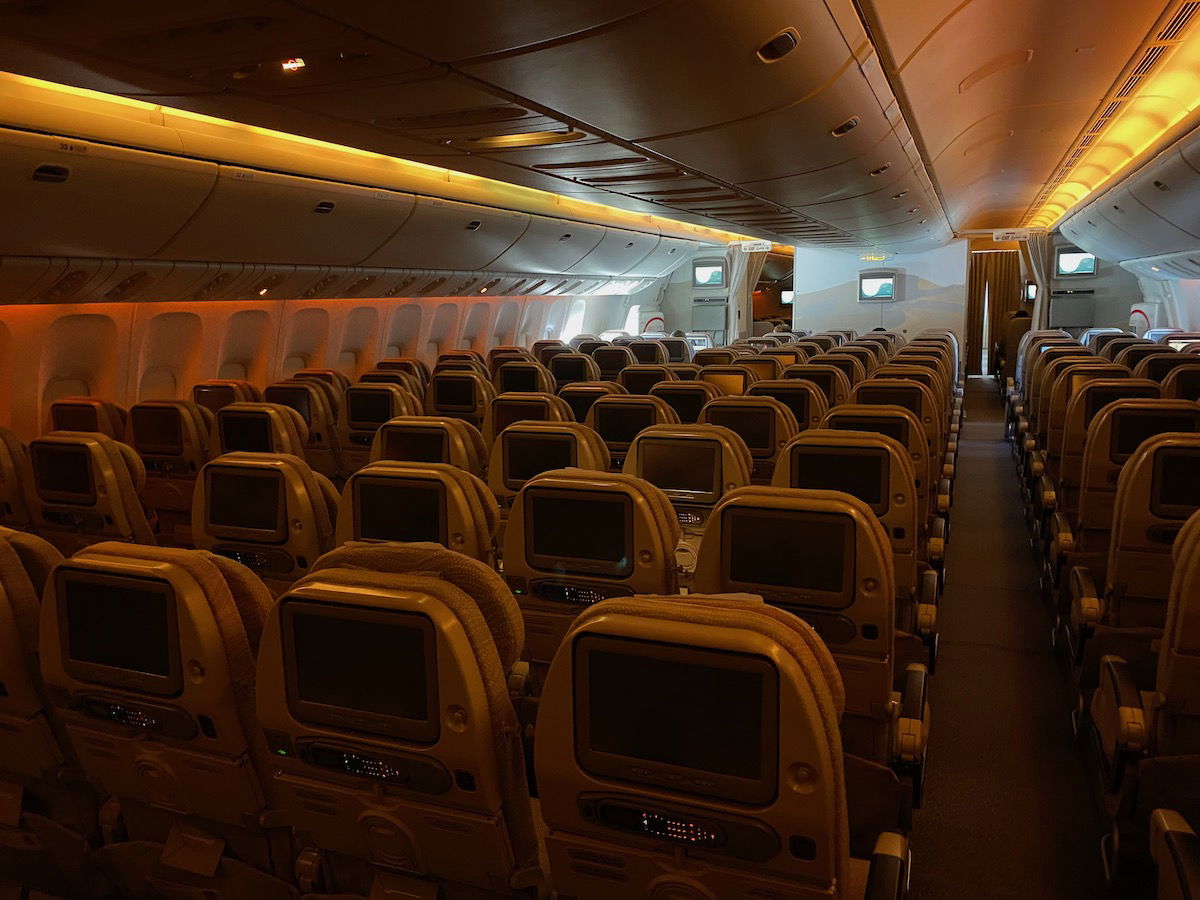 The crew was absolutely lovely, but almost seemed bored by how few passengers there were, as there was nothing to do. With a nearly 1:1 crew to passenger ratio throughout the plane, service was incredibly attentive (though I imagine it was disproportionately attentive in business and economy, since service is always incredible in first class).
It was almost kind of funny how well staffed the airline was on the ground. For example, on flights to the United States there are additional security checks for certain passengers at the gate. They had seven security officers to screen a total of three people (who got "SSSS").
Is a flight this empty surprising?
During the pandemic, long haul flights have largely been extremely empty (for example, several weeks ago I wrote about how there were just 11 people on the world's longest flight). Lockdowns and travel restrictions have limited international travel, and airlines have been able to justify most of these flights based on the cargo they're carrying, and not passengers.
So while empty long haul flights generally aren't surprising, in a way this one is. That's because Greece has been open to travelers from the United States for several weeks now, so it's becoming a popular and accessible place for Americans. I'm grateful I had the chance to visit Greece when I did, because it felt deserted — I don't think I'll ever see it that quiet again.
Since Greece is open, why would this flight be so empty? Well, it's still very early in the season, and most nonstop flights between the United States and Greece only started as of the beginning of June. So while Emirates' Newark to Athens flights are quite full right now, the same isn't yet true in the other direction. I'm sure within a few weeks this flight will be packed.
Hopefully the flight had lots of cargo, so that the service is at least a bit more justifiable (both economically and environmentally).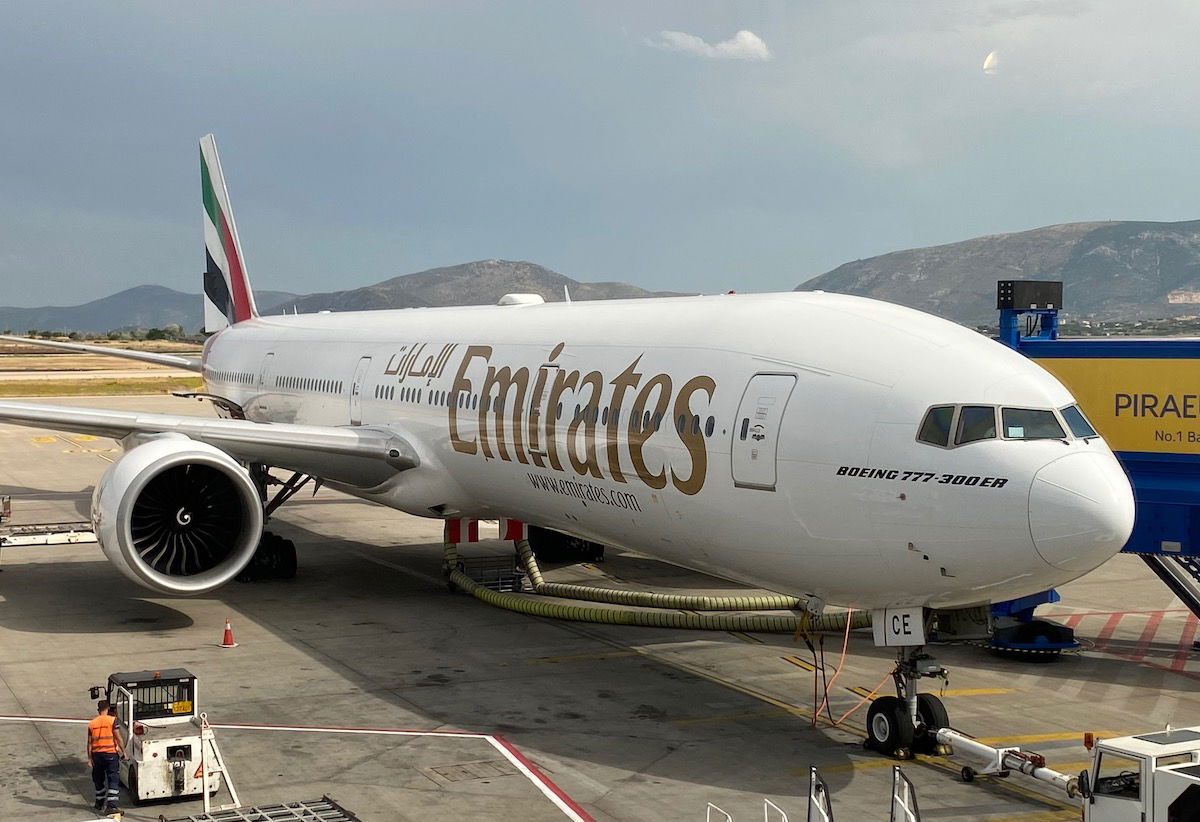 Bottom line
I flew Emirates from Athens to Newark yesterday, and the flight was just 5% full, with 18 passengers. While I've been on my fair share of reasonably empty flights over the years, this was my emptiest long haul flight ever. It was a cool experience, but for the sake of the industry, hopefully this isn't a common occurrence going forward.