Yesterday I made my best Delta SkyMiles redemption in quite a while… for champagne, natch!
13,000 SkyMiles for a bottle of Dom Perignon
Yesterday evening we flew from Boston to Tampa on Delta, and we had a bit of time to kill in the SkyClub. In addition to Delta's standard complimentary alcoholic drinks, the airline also has an impressive selection of premium alcoholic drinks available for purchase.
What's cool is that you can either pay cash or redeem SkyMiles for these drinks, and it actually represents a solid use of SkyMiles. Years ago I wrote about my experience redeeming SkyMiles for a bottle of Krug champagne, and yesterday I redeemed SkyMiles for a bottle of Dom Perignon.
For reference, below is the premium list of wine and beer at the SkyClub.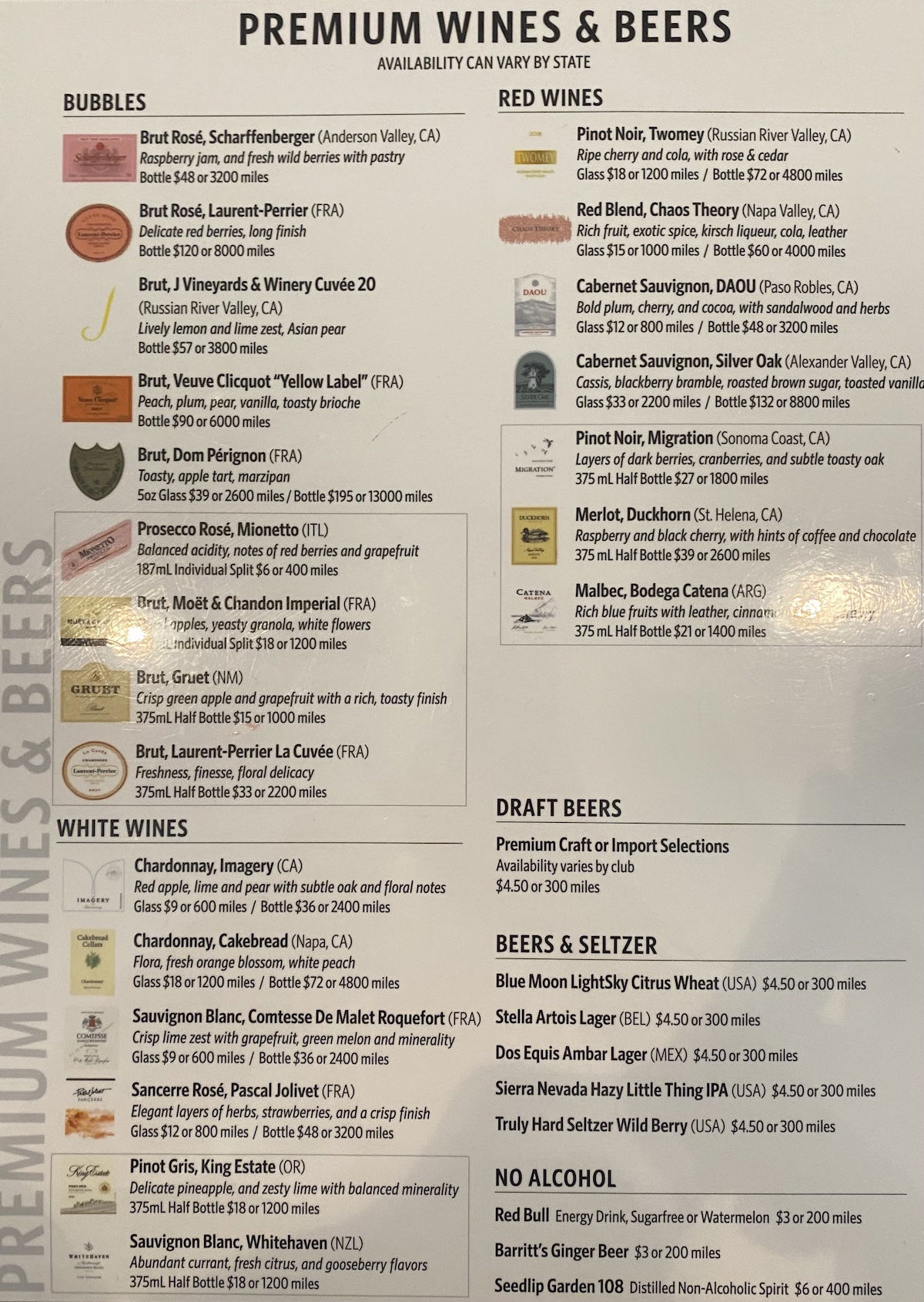 As you can see, you can purchase a bottle of Dom Perignon for either $195 or 13,000 SkyMiles. A few things to note:
$195 is an amazing price to begin with for a bottle of 2010 Dom Perignon, as you can't even get it for that price at most liquor stores; for example, K&L has among the best prices on champagne, and charges $219.99 for that bottle
As you can see, each SkyMile is worth 1.5 cents toward an alcohol purchase, and personally I value SkyMiles at 1.1 cents each; funny enough this redemption was devalued in 2021, as previously each SkyMile got you 2.0 cents toward an alcohol purchase
What's most surprising to me about the pricing is that a glass is proportionally the same price as a bottle, as there are five glasses in a bottle, and each glass costs one-fifth as much as a bottle; does anyone know how exactly that's sustainable for Delta… are that many people buying glasses of Dom Perignon that they consistently go through bottles, or do the bottles typically go flat?
Anyway, the process of buying the bottle of Dom Perignon was easy. I just went to the bar and said I'd like to buy a bottle of Dom Perignon with SkyMiles. A guy sitting at the bar within earshot jumped in and said "wait, you can redeem miles for Dom Perignon?!" I explained the math to him, and he seemed to appreciate that it was a good value.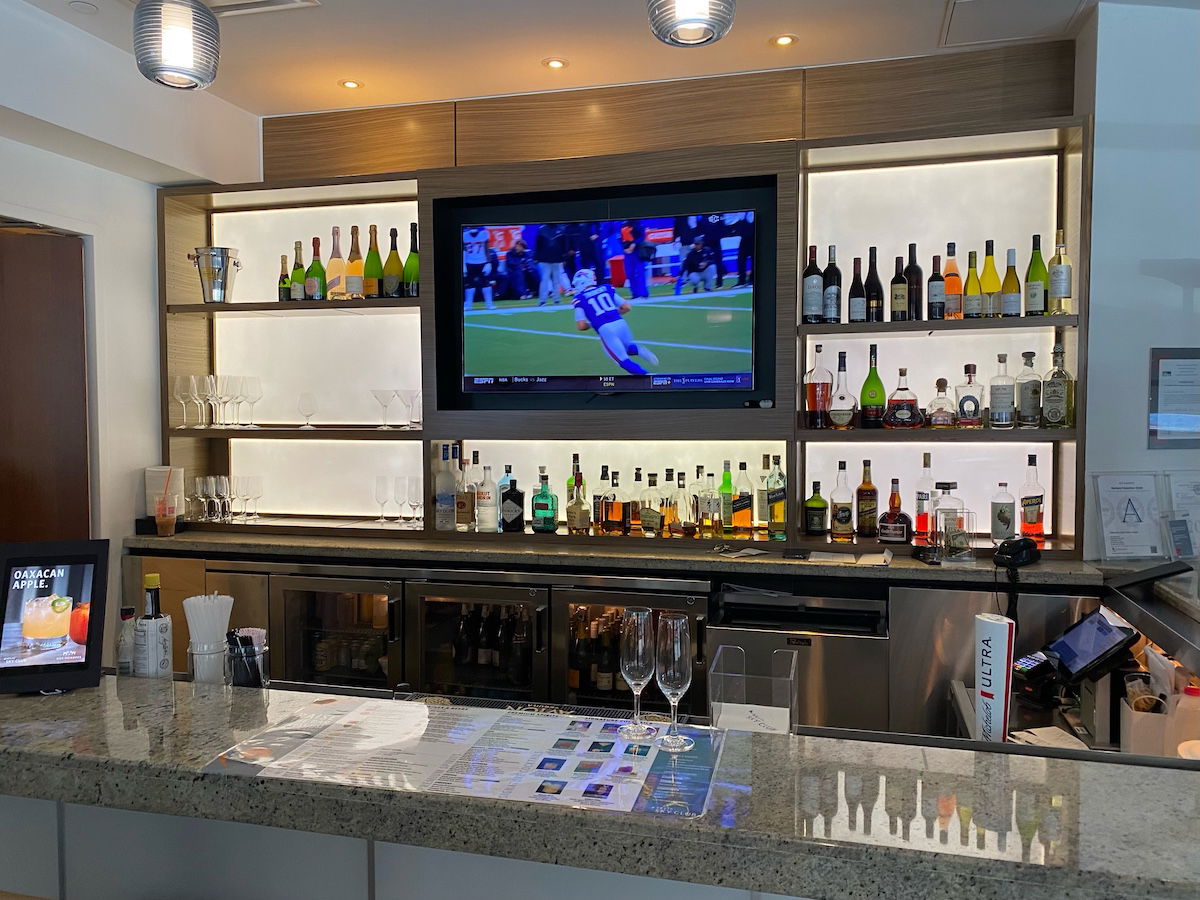 The bartender put the bottle of champagne in an ice bucket, gave me two glasses, and offered to help me carry it to our seats.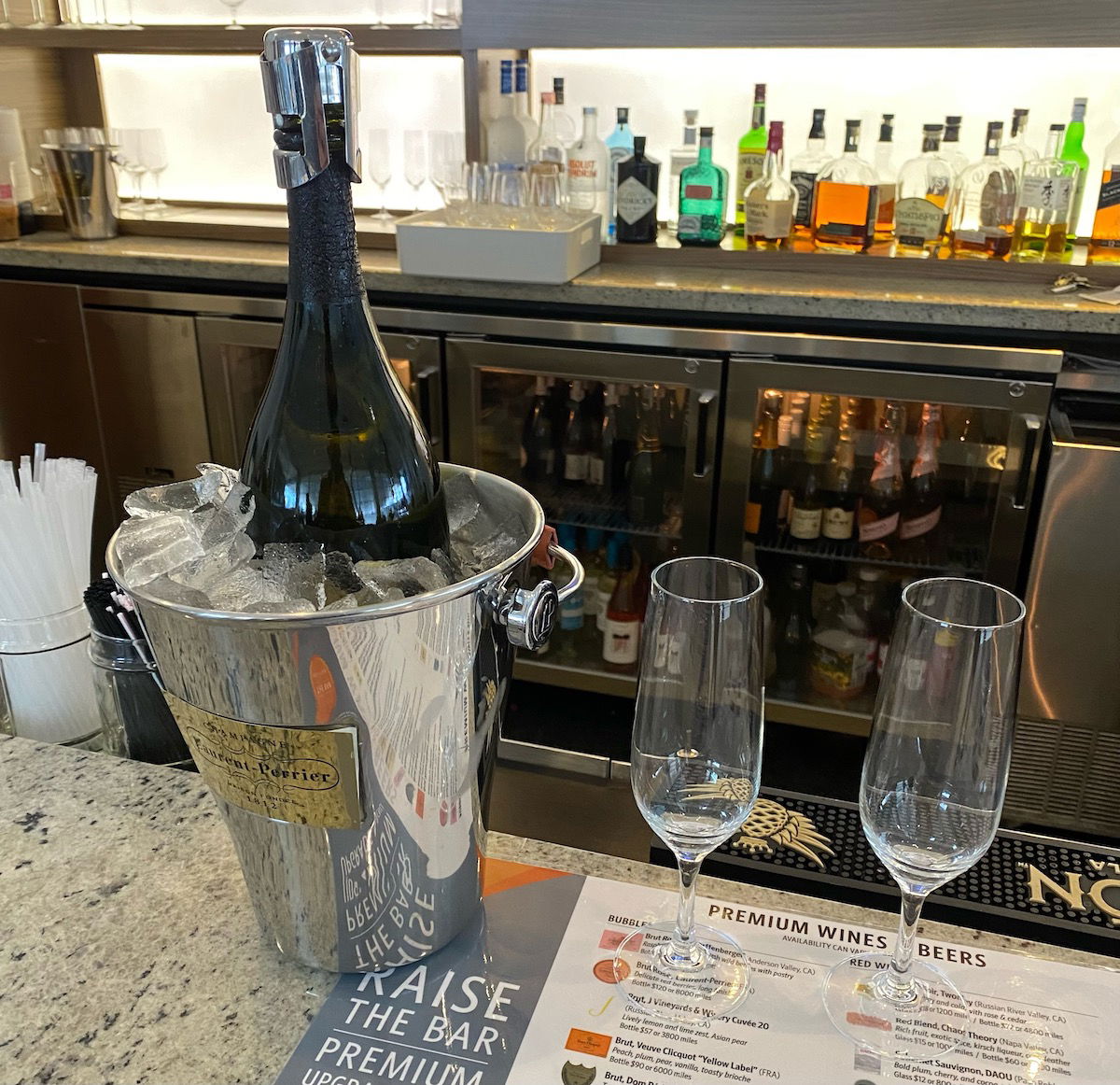 My boarding pass just had to be scanned, and I quickly received a receipt for the purchase (I guess you're also "taxed" in miles). I tipped the guy a bit in cash, which seemed appropriate.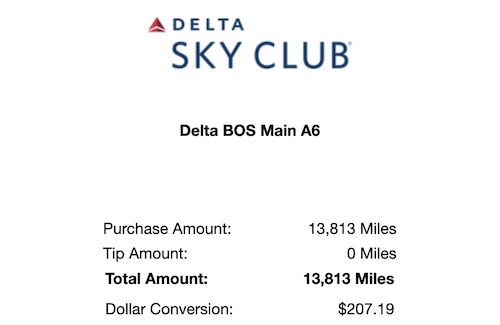 I can officially confirm that we really enjoyed our bottle of Dom Perignon, and it made our time in the lounge that much more enjoyable.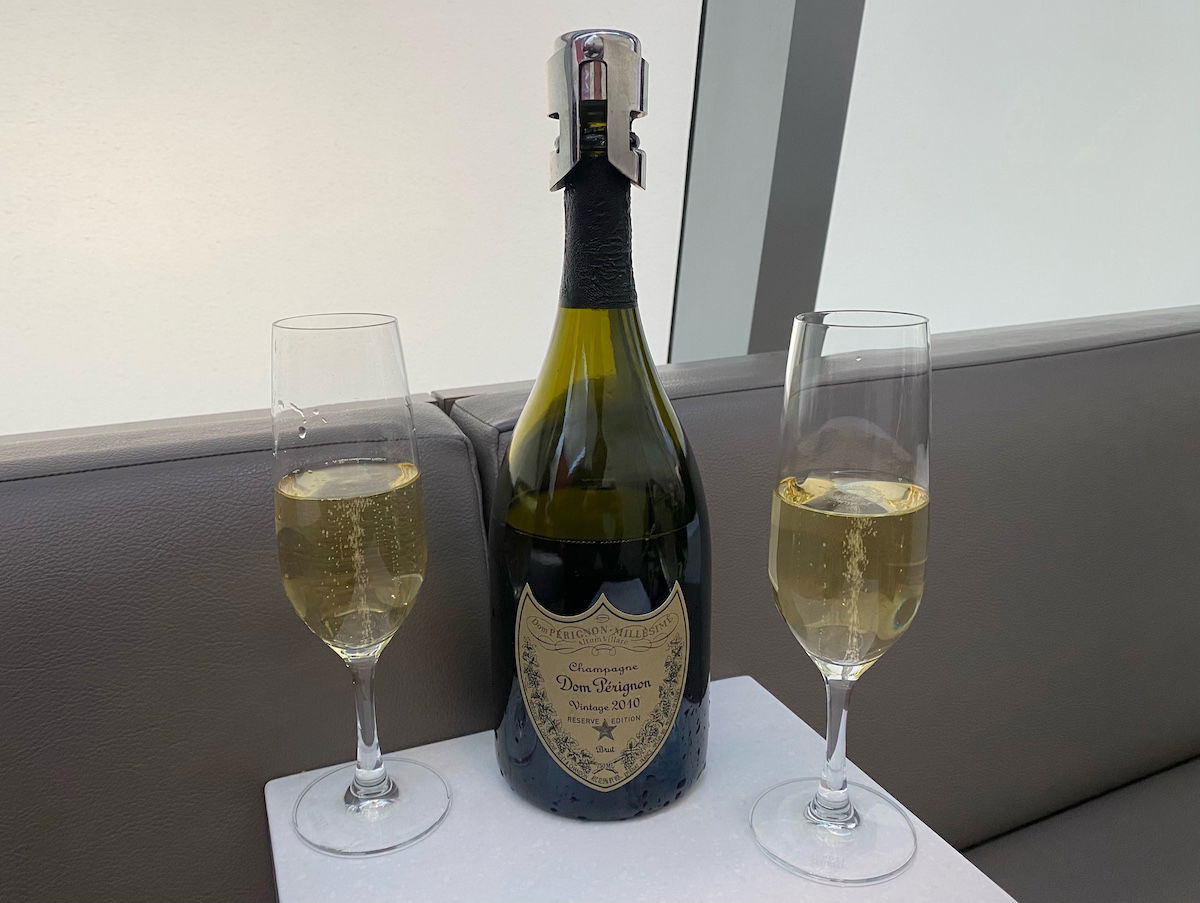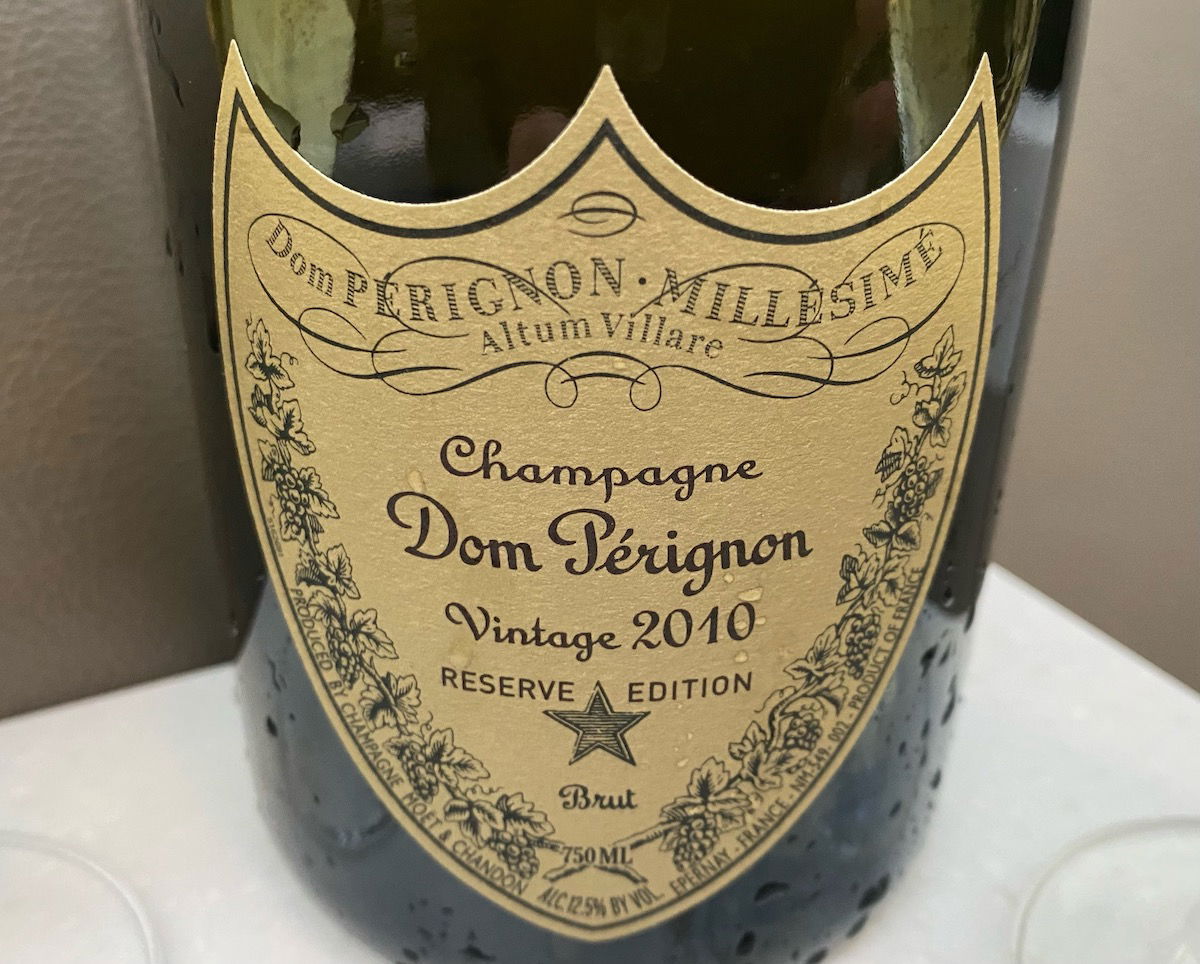 I tried to create a little snack plate to go along with the champagne, but I'm pretty sure a five year old could do better…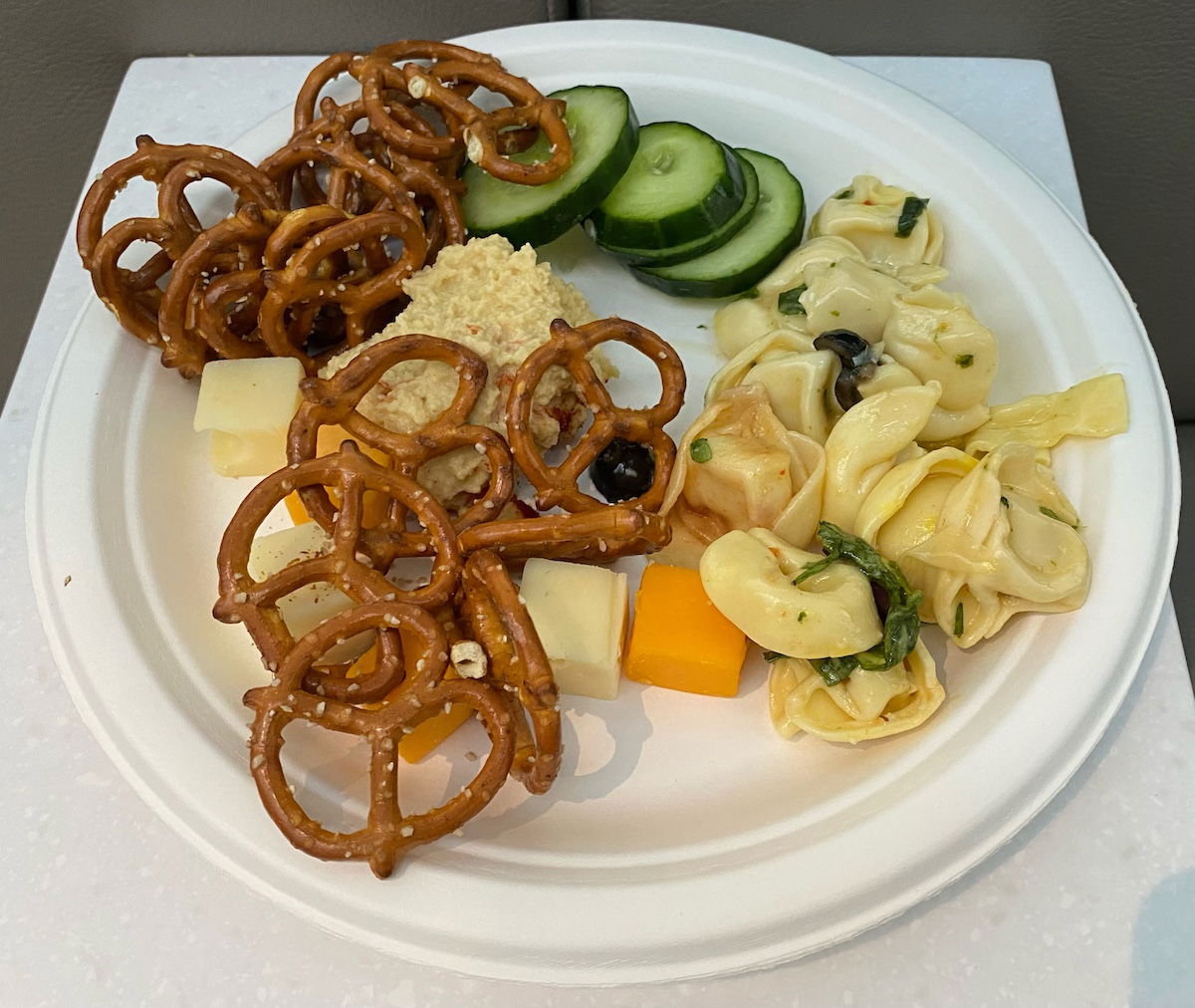 Is this actually a good deal, though?
I love to crunch numbers, and probably analyze many decisions way more than I should. So let me share my thought process in deciding to buy a bottle of Dom Perignon, starting with some basics:
I don't just redeem SkyMiles for bottles of champagne every time I'm in a SkyClub; quite to the contrary, I haven't done so in nearly five years
We usually don't drink on domestic flights, but we were having a good day, got some great family health news, and were feeling grateful and happy, despite all that's going on in the world
I couldn't tell you the last time that I've redeemed Delta SkyMiles; I almost never find SkyMiles to be the best program for international premium cabin awards, so I really view the opportunity cost of SkyMiles as one cent each, redeeming them using the "Pay With Miles" feature
The way I rationalized this, the bottle of Dom Perignon cost me the equivalent of $130 worth of airfare on Delta. And of course that's a lot to spend on alcohol. But to me this is also gets at the beauty of miles sometimes. While I try to treat miles as a currency and analyze each redemption, there's an element of miles being a bit like Monopoly money, given their often low acquisition cost.
Are there times where I might spend $130 on a bottle of champagne? Yes, for a special occasion. Would I have spent $130 in cash yesterday on a bottle of champagne? No, probably not. Did I feel bad about redeeming 13,000 SkyMiles? Nope, not at all.
Bottom line
I view Delta SkyMiles more or less as a revenue based frequent flyer program, where each mile may get you somewhere around one cent toward the cost of a Delta purchase. That's also why I consider redeeming SkyMiles for alcohol in airport lounges to be a good deal.
Delta has reasonable cash prices to begin with for some great alcohol (often lower than retail), and then you can redeem SkyMiles for 1.5 cents each toward those purchases. Redeeming 13,000 SkyMiles (plus tax) for a bottle of 2010 Dom Perignon was a real treat, and a great use of SkyMiles. I guess I should just start thinking of my SkyMiles stash as my Dom Perignon fund. I'm not sure if that's a good or bad thing…
Has anyone else ever redeemed SkyMiles for premium alcohol in a SkyClub? What was your experience like?