It's sad when one of the best uses of miles is alcohol in lounges, but, well… *Delta SkyMiles has entered the chat*
Delta SkyMiles are now worth 1.5 cents towards alcohol
Delta SkyClubs have quite an alcohol menu — in addition to complimentary house beer, wine, and liquor, the lounges also have an extensive list of premium drinks available for purchase (with either cash or miles). This ranges from wine, to beer, to spirits, to cocktails.
When it comes to wine, it has been possible to make purchases either by the glass or by the bottle. There have been some really awesome options on the menu, all the way up to Dom Perignon. Back in the day you could even buy Krug champagne in SkyClubs, and I shared my experience doing that at the time.
Unfortunately the value you'll get when redeeming miles was recently made worse:
In the past each Delta SkyMile would get you 2.0 cents towards a SkyClub alcohol purchase
Now each Delta SkyMile will get you 1.5 cents towards a SkyClub alcohol purchase
For example, with this change, a bottle of Dom Perignon can be purchased for $195 per bottle, or for 13,000 SkyMiles (previously you would have paid under 10,000 SkyMiles). That's still a really solid deal — $195 is close to the retail price you'd find for a bottle in a liquor store. And then when you can redeem SkyMiles at a favorable rate towards that, it gets even better…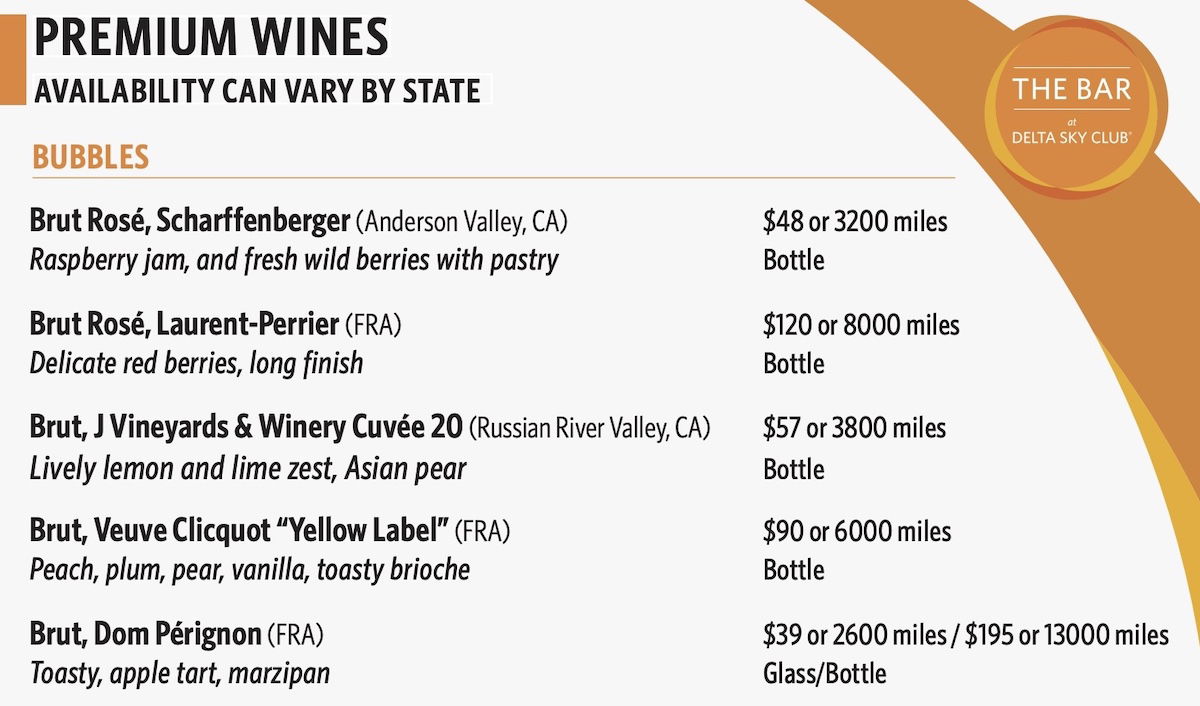 Alcohol is still a good use of SkyMiles
Delta has done everything it can to make SkyMiles a revenue based frequent flyer program, and to make miles redeemable for virtually all kinds of purchases with Delta, whether we're talking flights, upgrades, etc. Unlike some other programs, Delta SkyMiles also doesn't offer great value for partner redemptions in premium cabins.
Being able to redeem SkyMiles for 2.0 cents each towards alcohol purchases was downright amazing. Even being able to redeem SkyMiles for 1.5 cents each is still a good value, compared to other uses of SkyMiles.
The catch here is twofold:
While many people would probably love to enjoy a bottle of Dom Perignon for 13,000 SkyMiles, having to consume it in a SkyClub is quite limiting; it could be nice for a special occasion and/or if traveling with a group, but unfortunately you can't take bottles to go
In theory there's an opportunity cost to buying premium drinks; ordinarily when you buy a nice bottle of champagne, you're probably not in an environment where you would receive "basic" alcohol for free, so really in SkyClubs you're paying for the incremental enjoyment of premium drinks over basic drinks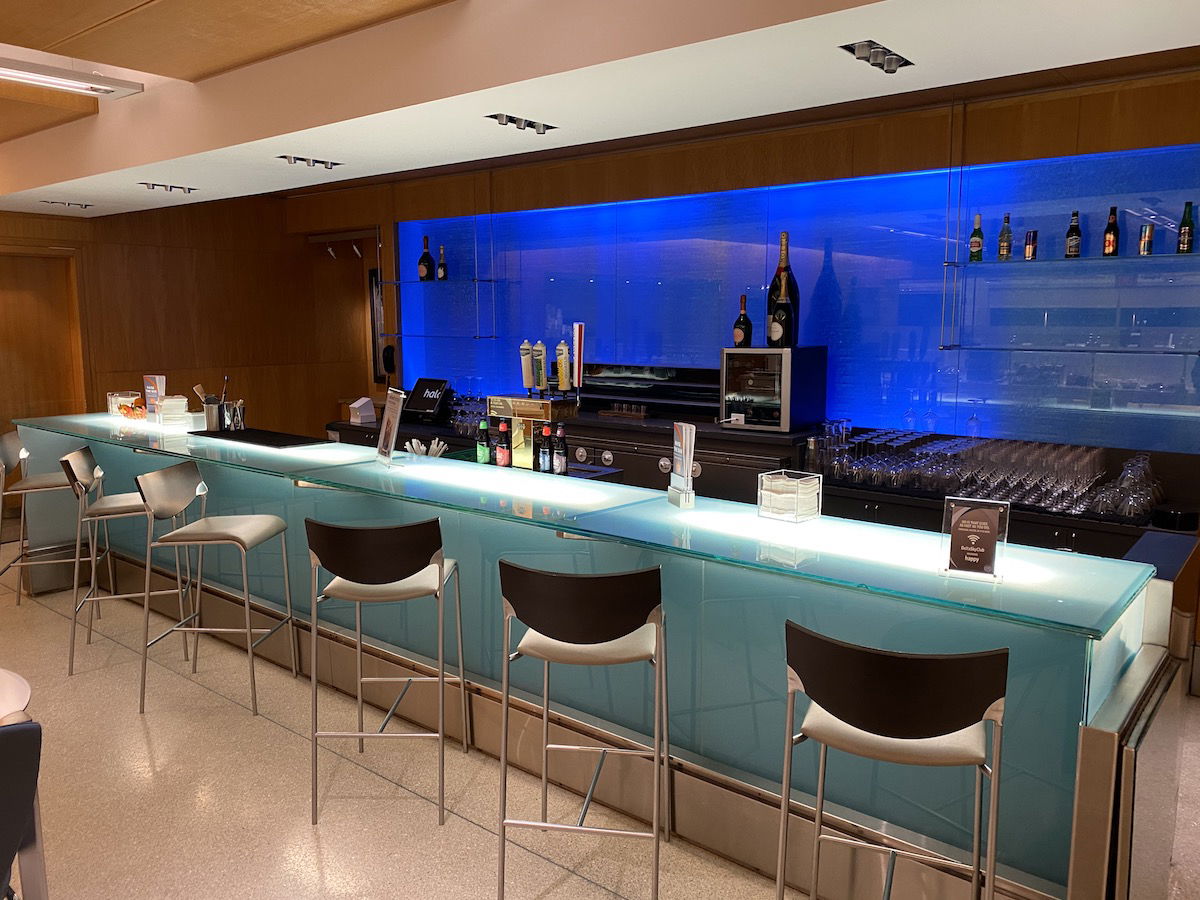 Bottom line
Delta SkyMiles are now worth 1.5 cents each towards premium alcohol purchases in SkyClubs, rather than 2.0 cents each. While no doubt a significant devaluation, this is (sadly?) still one of the better uses of SkyMiles.
Have you redeemed SkyMiles for SkyClub alcohol in the past? Would you do it at the new pricing?
(Tip of the hat to Andrew)