The domestic travel experience is increasingly looking similar to how it did pre-pandemic, in terms of demand and onboard service. We're seeing both American and Delta restore hot meals in first class on most routes as of this month.
I flew Delta first class last night from Boston to Tampa, and wanted to share my impressions of Delta's recently reintroduced hot meals.
A "proper" dinner in Delta first class
I was on a dinner flight in Delta's Boeing 737-800 first class from Boston to Tampa, which had a flight time of just under three hours. Before we even talk about meals, I have to say that Delta's "old" 737 first class leaves a lot to be desired in terms of comfort. These planes really could use a refresh.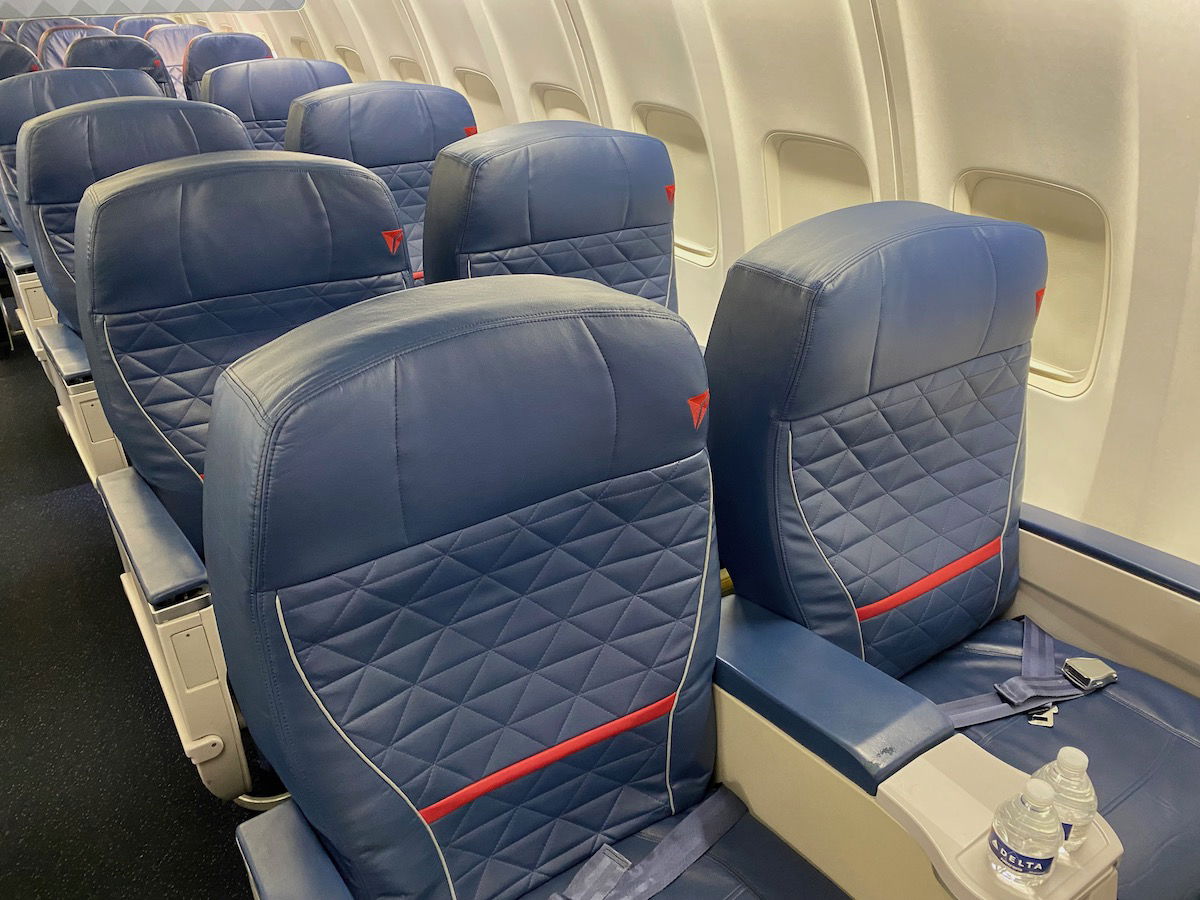 After takeoff, service began with drinks being served in proper glassware.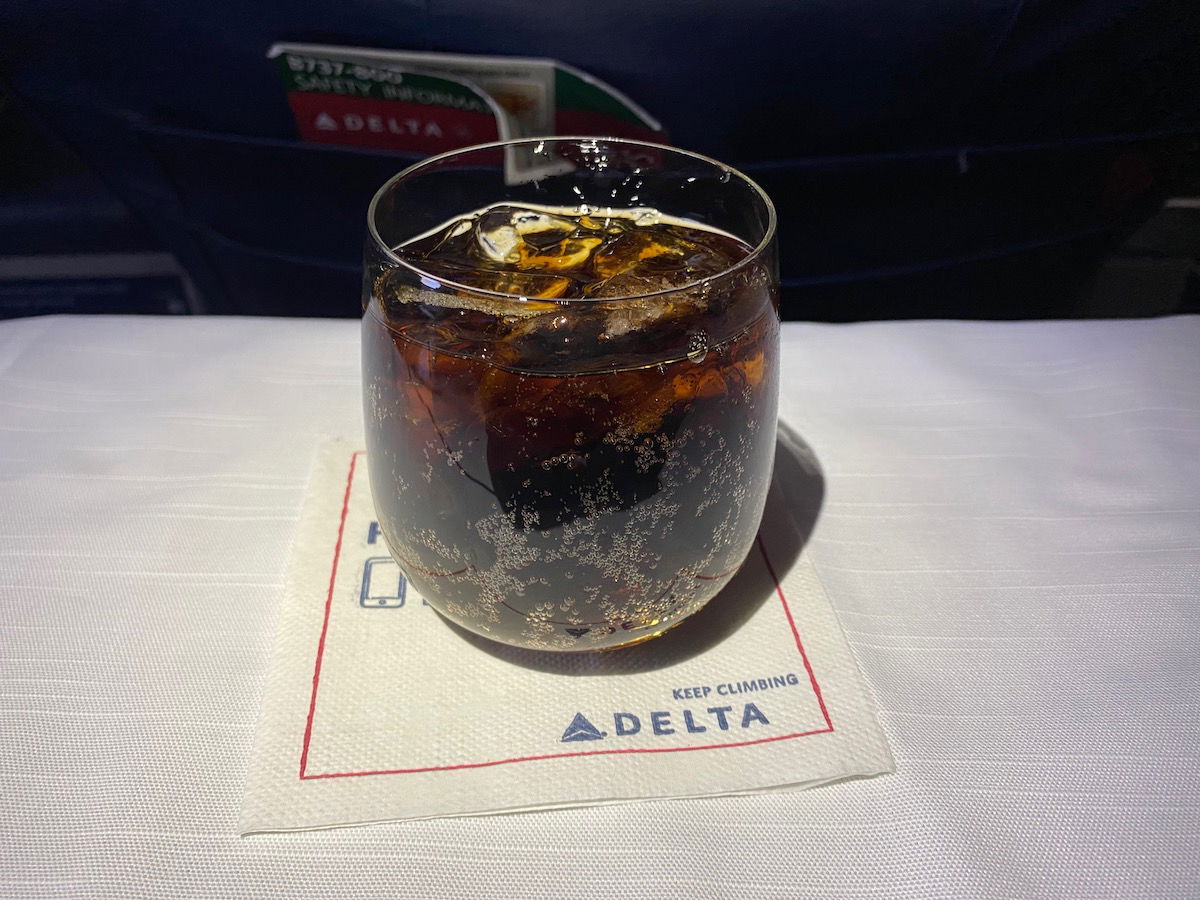 Then dinner orders were taken, and there were three choices — beef short ribs, chicken with vegetables, or pasta in a creamy sauce (that's how they were described).
I decided to order the beef short ribs, which came with some sort of potato gratin and broccolini.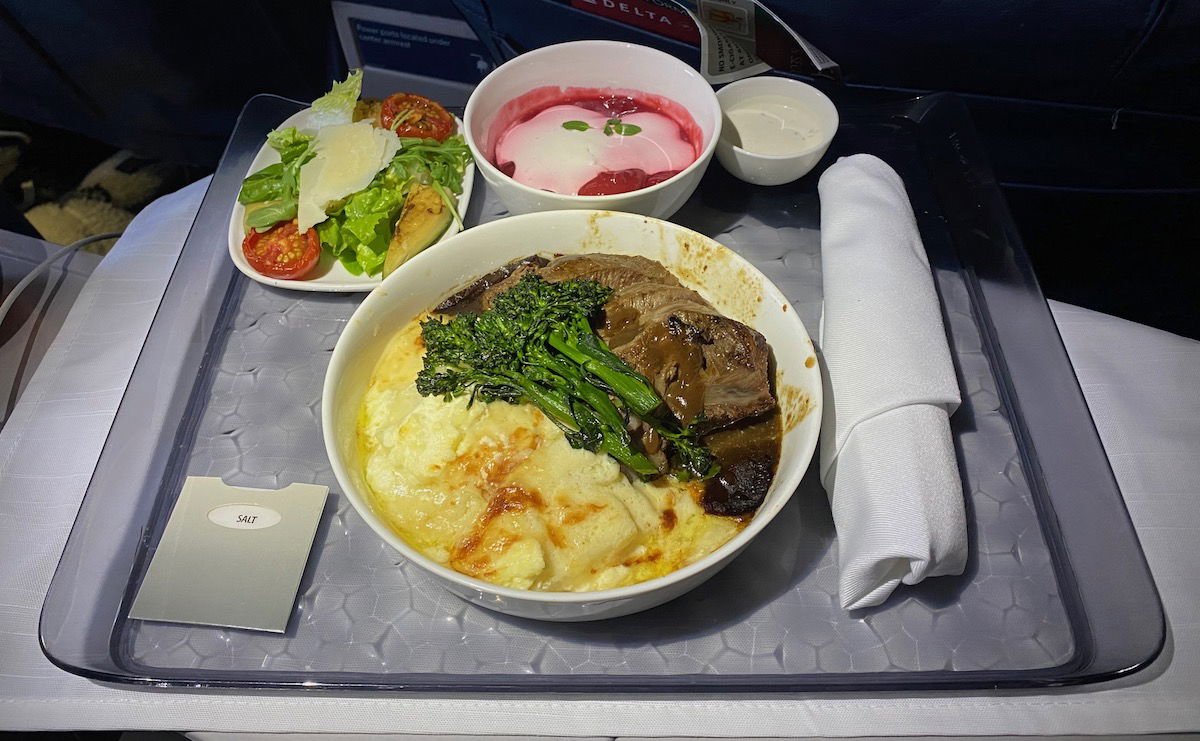 Ford had the chicken, which came with green beans, sweet potato (I think?), and tomatoes.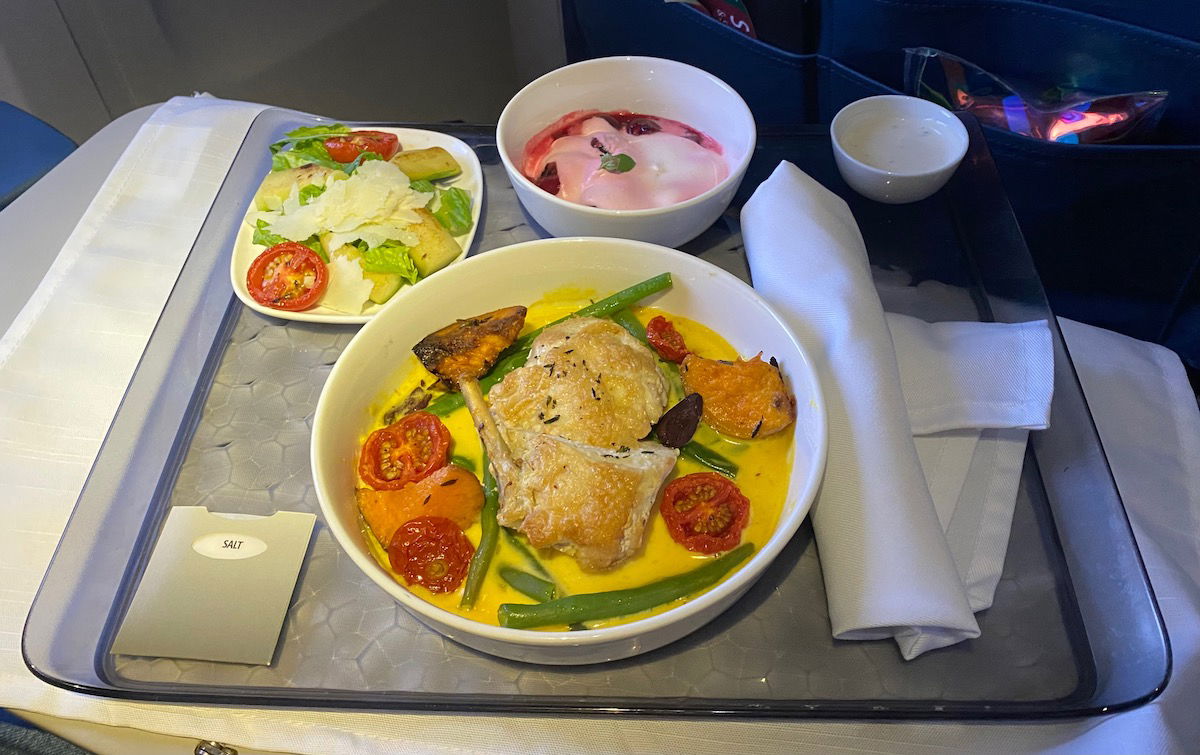 Both dishes were served with a small side salad, and a dessert consisting of panna cotta (or something) with berries.
Thoughts on Delta's new first class meals
A few random thoughts about these meals, in no particular order…
First of all, I'm impressed that there were three meal choices for a domestic flight, as you don't often get more than two options, unless it's a premium or long haul international route.
Next, Delta is rolling out vegetarian meals in first class on more flights. While creamy pasta is vegetarian, I wish my flight had one of the new vegetarian dishes that should join the rotation soon, like an Impossible Burger, plant-based "lamb" meatballs, etc. I usually eat fish or vegetarian dishes when flying, but creamy pasta just didn't sound great to me.
I'd say the food as such was fine. I think it looked a bit better than it tasted. I know I'm probably in the minority, but personally I wish airlines would keep it simple. US airlines have very limited catering budgets, so I wish they'd work with simple ingredients and try to make it good, rather than trying to create dishes that some perceive to be "fancy."
For example, when Delta had limited service during the pandemic, the airline served a pre-packaged superfood bowl. Personally I preferred that to what was served on this flight — that dish was healthy, well executed, and simple. But I recognize that many people feel differently, and prefer warm comfort food. I think the only US product with consistently good hot food is JetBlue Mint. Other airlines could learn a thing or two.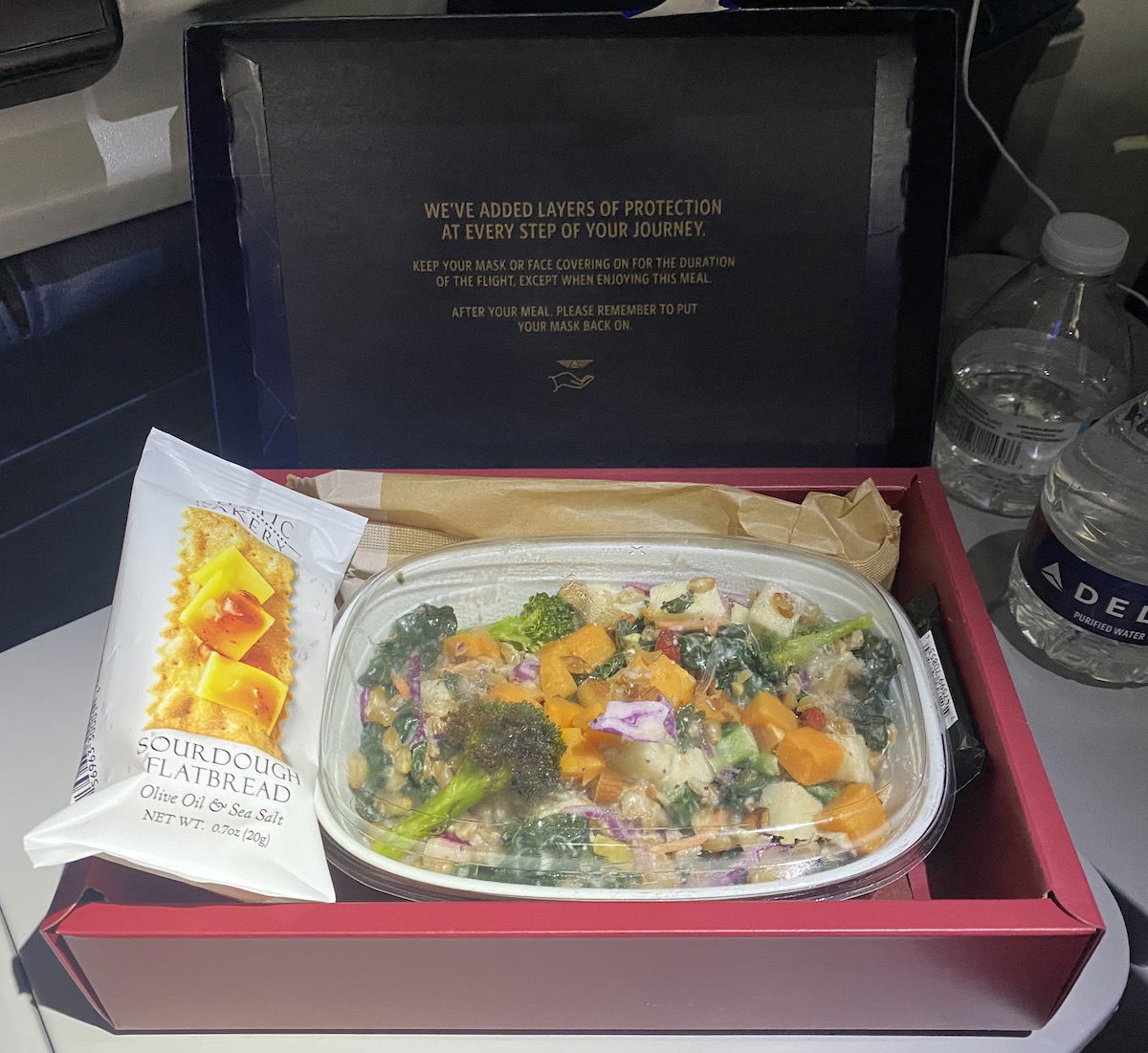 Bottom line
Delta has restored hot meal service in first class on flights of over 900 miles. I had my first Delta flight with the new meal service yesterday. I was impressed that there were three choices, and objectively most people would probably consider these meals to be quite good for a sub-three hour flight.
Personally I still prefer when airlines keep things simple — if you only have a catering budget of a few dollars per person, I'd rather have a decent salad than short ribs. But that's just me.
What do you make of Delta's new first class catering?