Update: Read my full Condor Business Class 767 Frankfurt To Whitehorse review.
Hello from Whitehorse! Yesterday I took a transatlantic flight on Condor, which was a bit nostalgic for me. Growing up I'd always fly Condor nonstop between Tampa and Frankfurt (in economy, of course), so to fly this airline for the first time in two decades brought back a lot of memories.
Condor often has excellent business class fares and is also an Alaska Airlines Mileage Plan partner, so nowadays they're a great airline to fly if you want to earn Alaska miles. So, what was the 8hr30min flight from Frankfurt to Whitehorse like?
Condor's business class on this version of the 767 consists of a total of 18 seats, spread across three rows in a 2-2-2 configuration. The cabin is in fairly good condition when you consider that they're still flying the same 767s that I flew as a kid.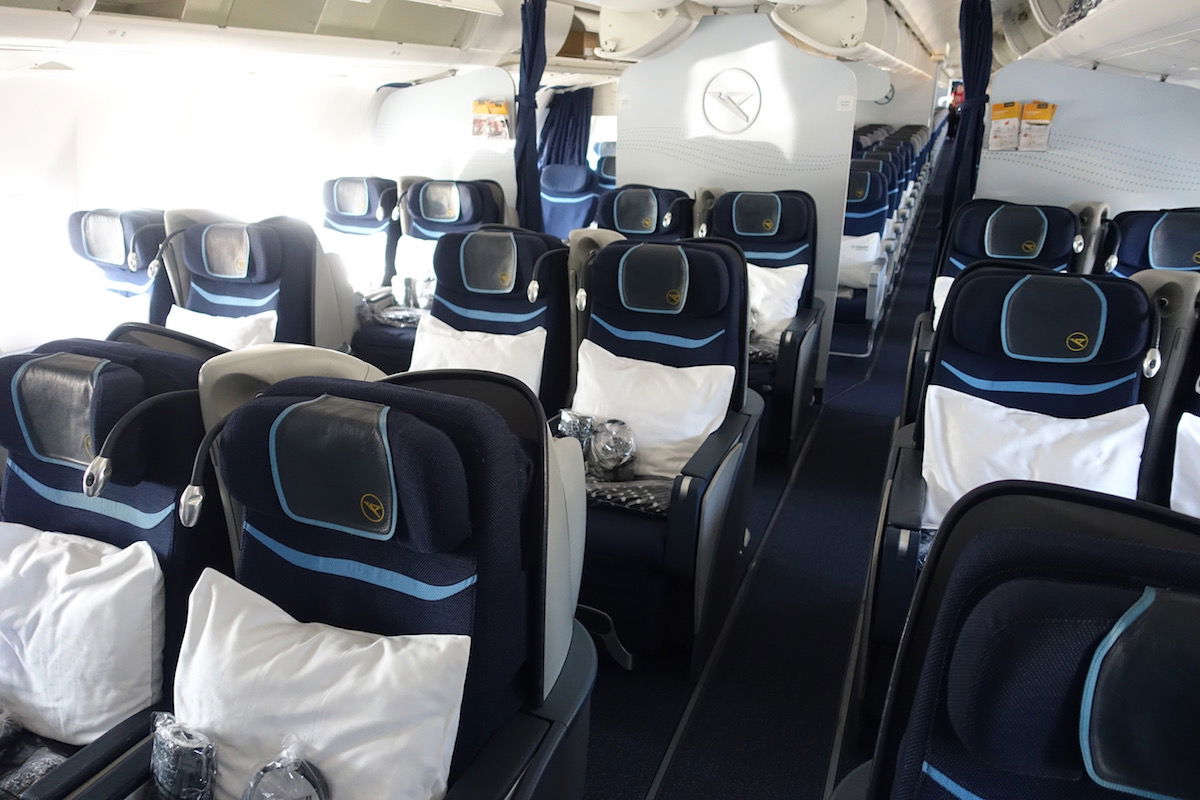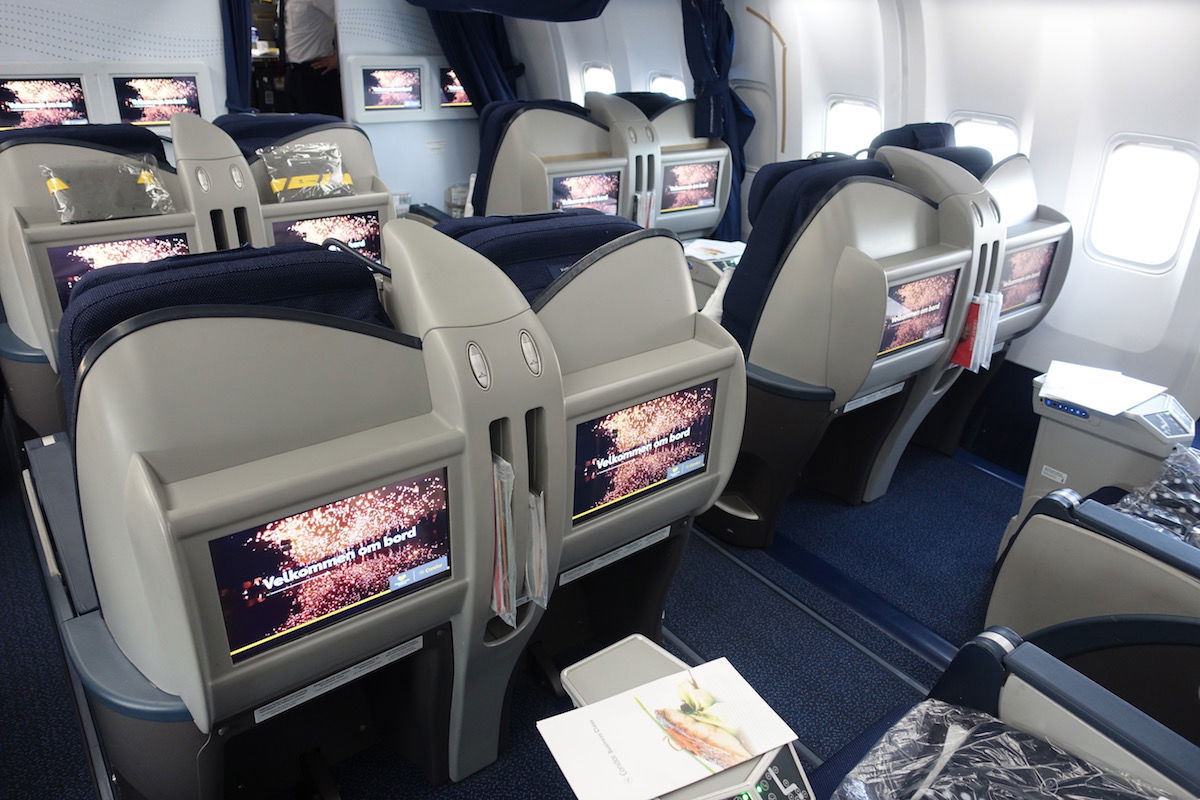 Condor unfortunately has angled seats in business class, and it's a pretty steep angle. So in my opinion the product is uncompetitive compared to most airlines offering flat beds, though I don't necessarily think they're trying to compete in the market, given their good fares. I was really tired so was able to nap for about 90 minutes, but otherwise it's unlikely that I would have been able to sleep.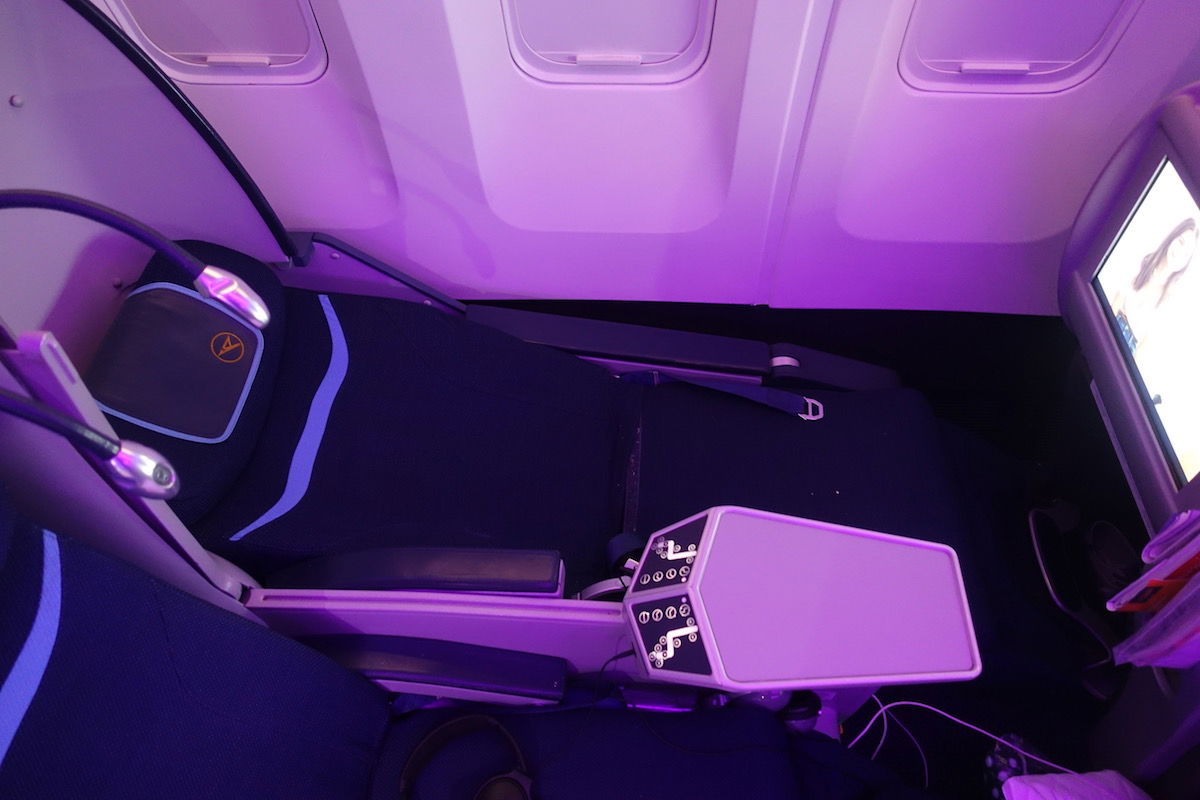 How was the soft product? There was a basic amenity kit, a pillow, and a blanket that was too thick for my liking.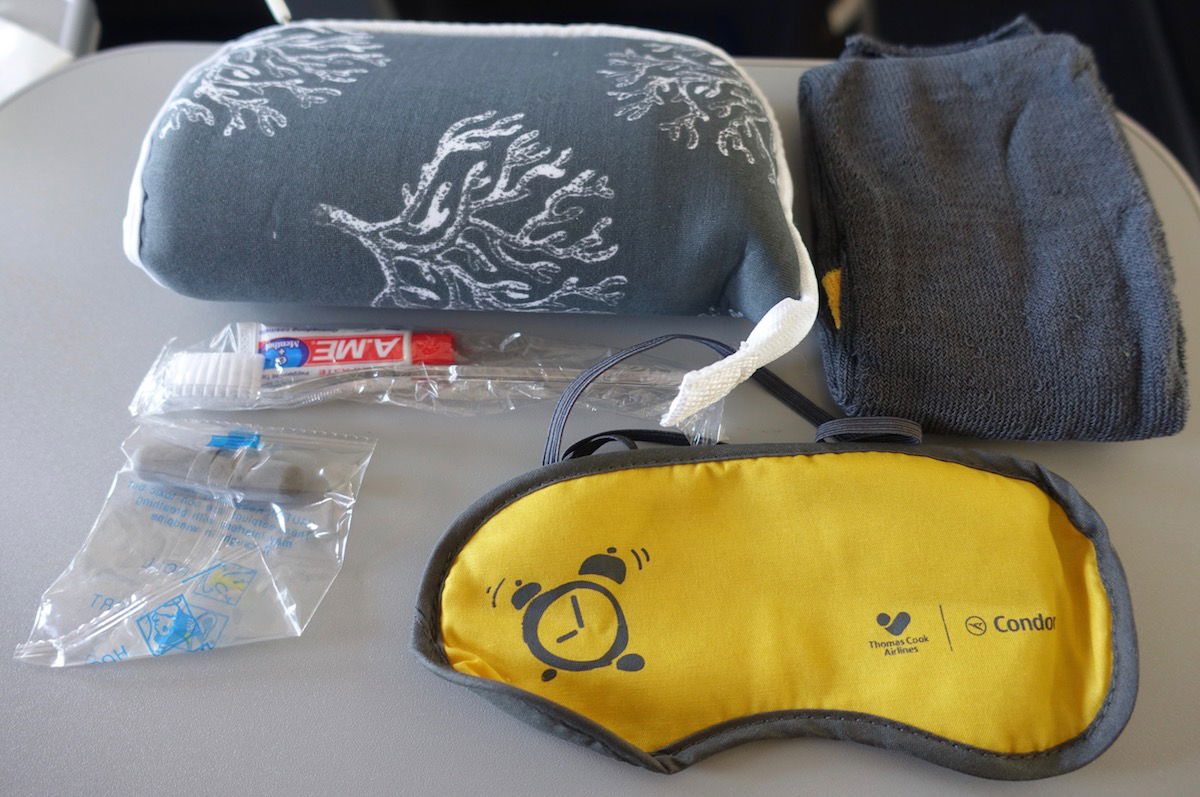 The meal service was surprisingly good, though. To start there were drinks and then packaged roasted cashews. The first tray consisted of rabbit mousse, sushi, and salad.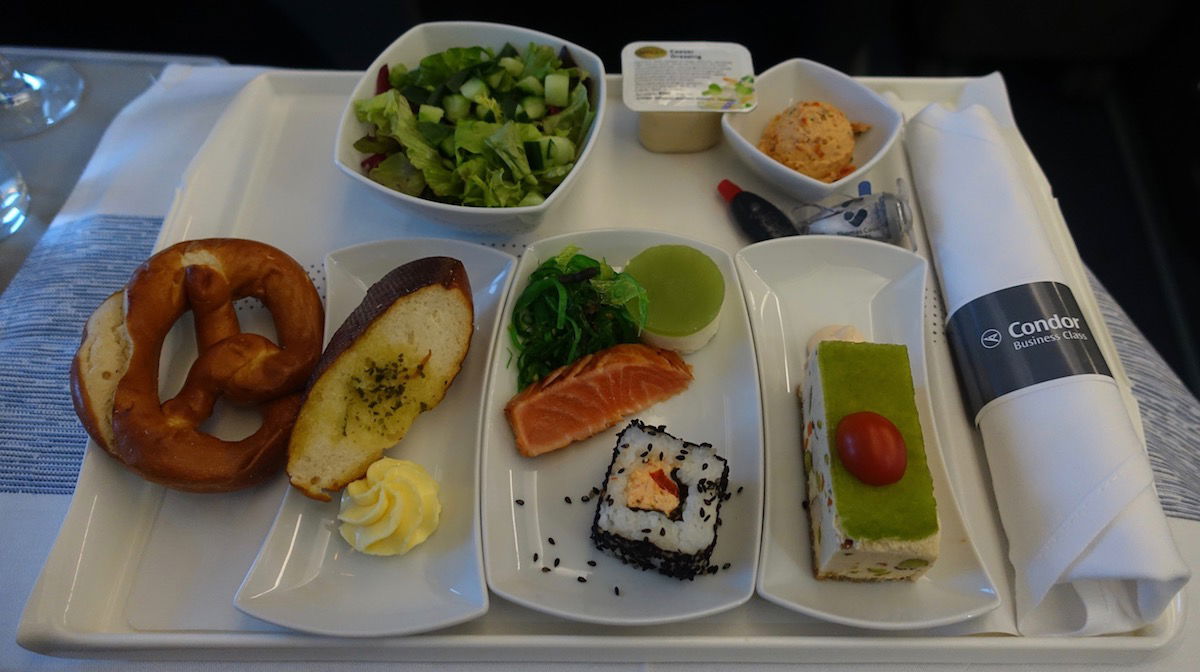 For the main course I ordered the cod with polenta and vegetables.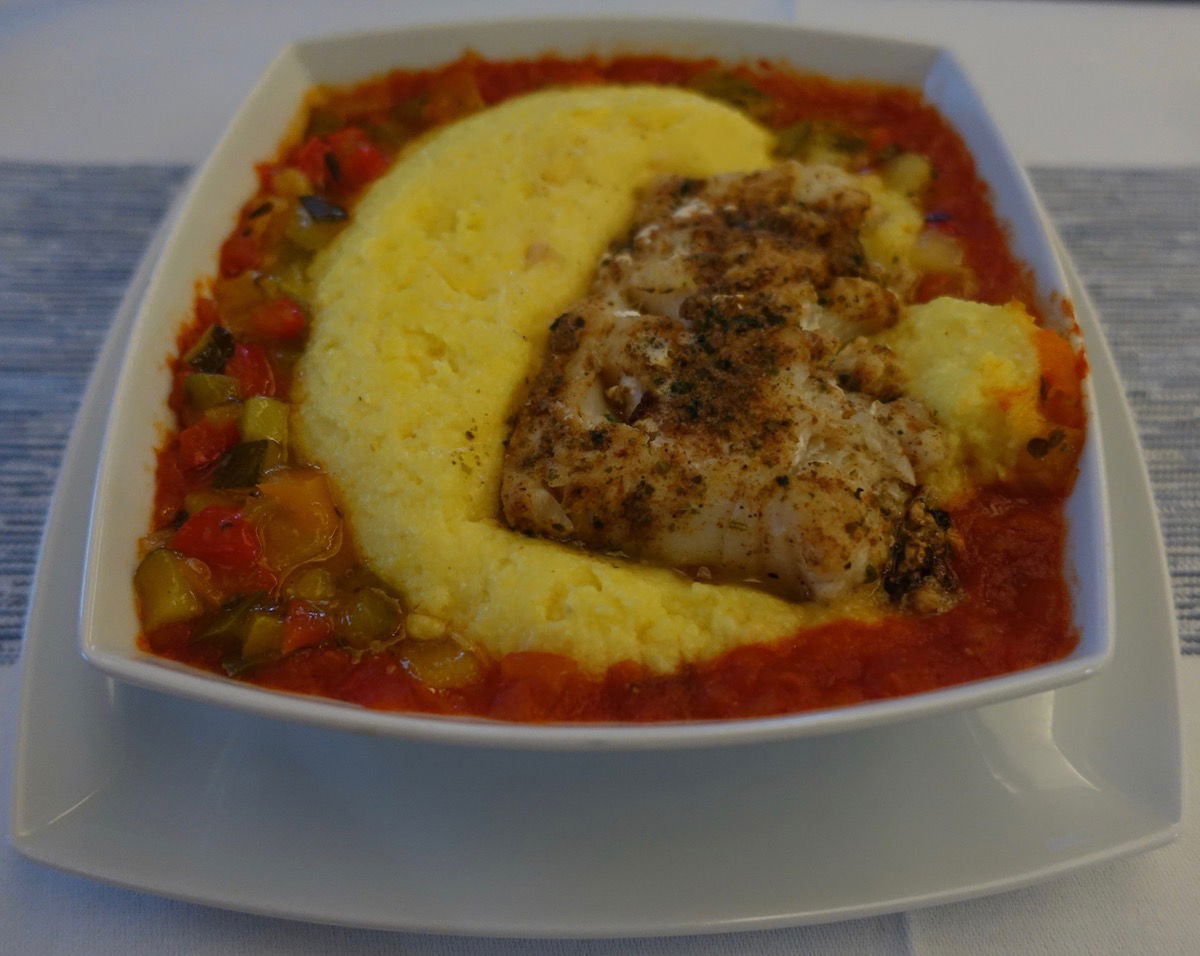 Then there was a cheese course.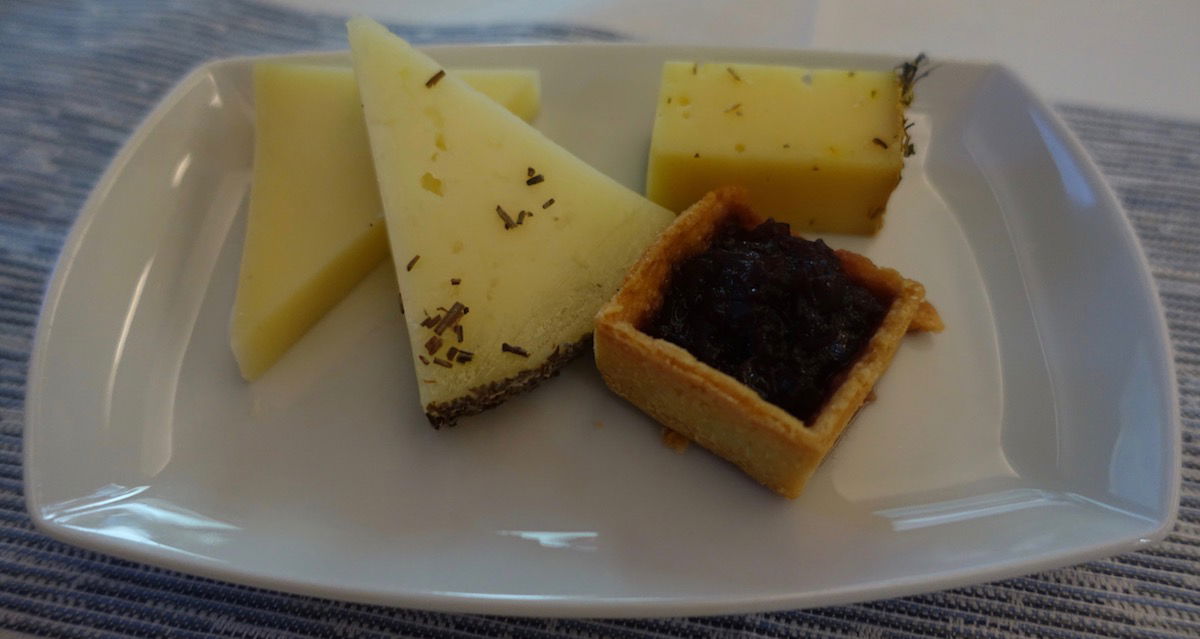 Lastly, for dessert was a mascarpone berry cake.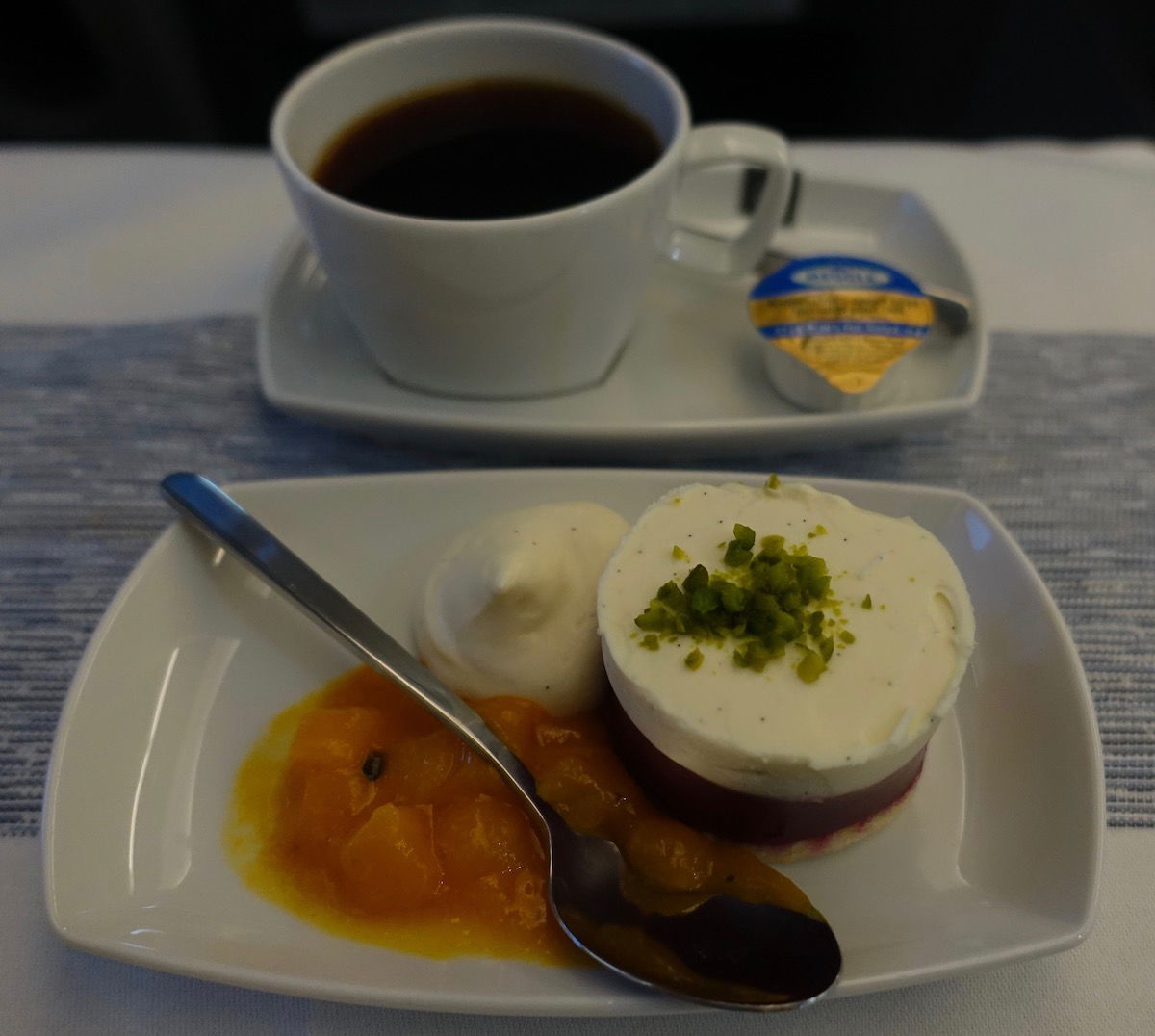 Service was acceptable, I'd say, but that's about it. The crew went through the motions, but they weren't particularly friendly or warm. It definitely felt like a step down from Lufthansa in that regard.
Most of the excitement regarding this flight didn't involve the actual onboard product. First of all, we boarded a plane and had a mechanical delay.
They decided they couldn't fix it, so we were bussed back to the terminal. They quickly found us a new plane, bussed us out to it, and once on the bus parked in front of the plane, they were apparently having mechanical issues with that plane as well. So we were on the bus for nearly 30 minutes, but I guess they fixed it, because we were then allowed to board. We left almost three hours late, but arrived under two hours late.
Then there's the awesomeness of the route we flew. Seriously, it's not every day you go this far North on a transatlantic flight!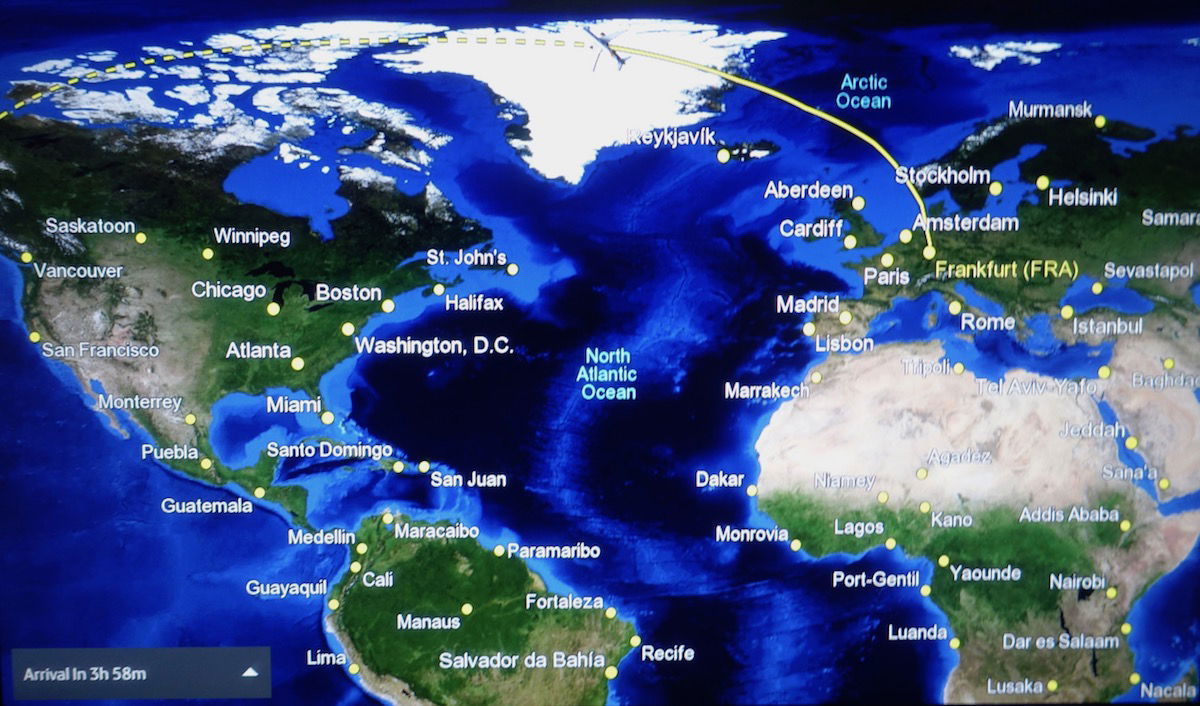 I'll have a full trip report soon, and in that I'll have more on the actual experience of arriving in Whitehorse, since that was super interesting.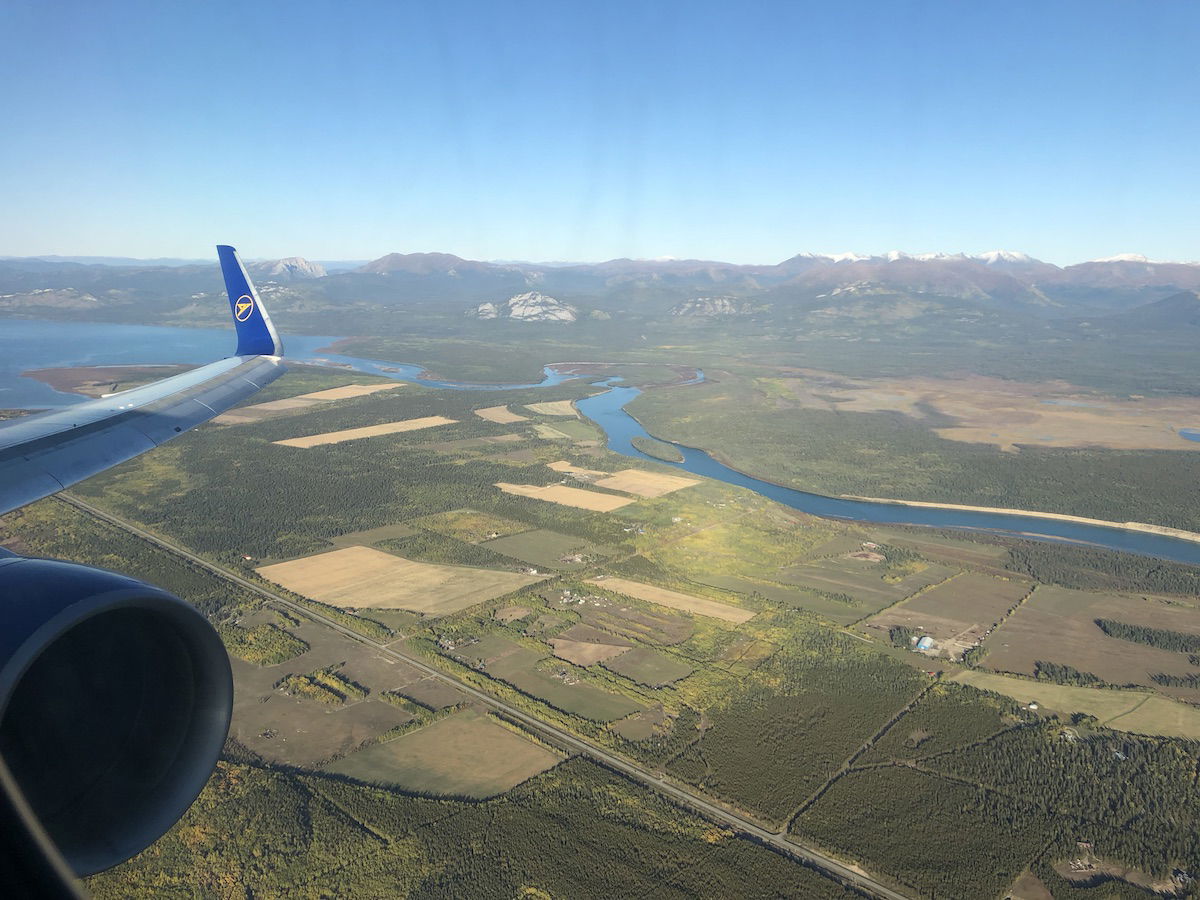 So all things considered I don't think Condor is competitive with most business class products, and that's simply because of the seats. However, given how cheap fares often are and that you can earn 300% miles not factoring in elite bonuses with Alaska Mileage Plan, I'd probably fly them again.