Ford and I just wrapped up an incredible three days in Longyearbyen, located in the Svalbard archipelago. Oddly enough I first learned about this place when I was collecting Club Carlson points, and noticed that Radisson had a hotel here, which claims to be the northernmost hotel in the world.
For years I've been putting off visiting, but we finally made it happen this summer. We had an incredible time. While I'll have a full trip report, I wanted to share my initial thoughts. This is by no means intended to be comprehensive, but rather just random musings based on our visit:
First impressions aren't always right
When we first arrived in Svalbard we were "greeted" by a rude associate at the Radisson Blu, and then walked into the town, which basically consisted of a bunch of buildings that looked like a mini-Ikea. We were really hungry, so ate at the first restaurant we saw, which was a Thai restaurant, also serving burgers and pizza.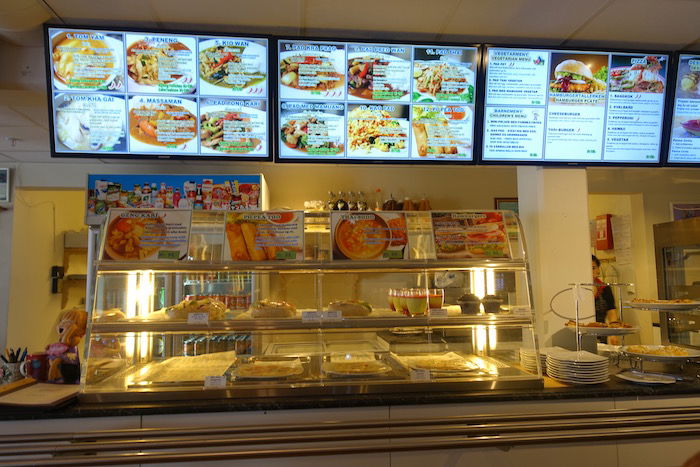 Suffice to say we both looked at one another and basically wondered how we ended up here.
Over the next couple of days our experience couldn't have been more different. We discovered a town full of gorgeous spots, people who were passionate about their island, and some of the most breathtaking scenery I've ever seen. More on that below.
24 hours of daylight is surreal
Longyearbyen has 24 hours of daylight for four months of the year, and 24 hours of darkness for four months of the year. I've never experienced anything like this before. Walking around a town at midnight in daylight is so bizarre.
I will say it wasn't much of a challenge otherwise, though. The Radisson Blu had excellent blackout curtains, so we managed to sleep as normal.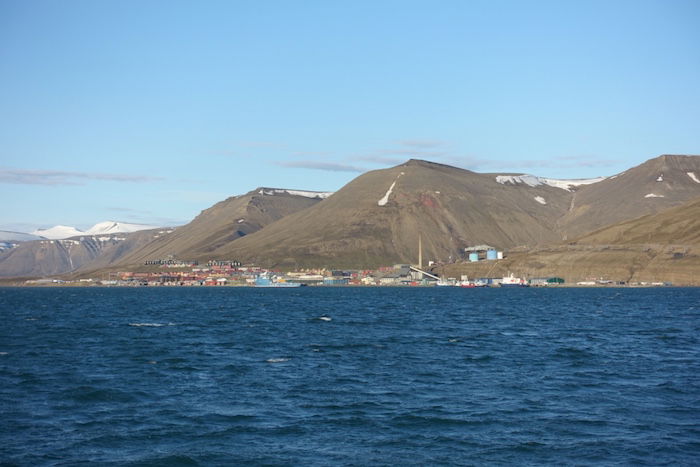 There are a lot of Filipino & Thai workers
Before visiting, my assumption was that 99% of people in Longyearbyen would be people who had lived there for decades and decades. That's why I was surprised by the number of Filipino and Thai people I interacted with. The city has a population of ~2,000, with at least a couple of hundred people from Asia working there. That has to be quite a climate adjustment for them!
I engaged with them every chance I had, and asked "how do you like living here?"
"I don't mind, I make good money here I can send home to my family."
I found their perspective on things to be especially interesting all around.
The locals LOVE living in Longyearbyen
There were two questions I asked the locals I interacted with:
Why on earth do you live here?
How do you deal with the extreme conditions?
I figured the honest answer would be "it's good money," or something like that. But instead I got the same answer from just about everyone — they visited or were supposed to stay for only a few weeks, and ended up never leaving. The scenery and the sense of community is captivating to them, and they don't mind the extreme conditions. They even like it.
They're proud of their "home," and are there because they really want to be.
Summer weather…
The weather in Svalbard is fascinating. On one hand you're just several hundred miles from the North Pole, while on the other hand you have 24 hours of daylight.
We had unusually nice weather during our stay, or at least that's what the locals said. It was around 50-55 degrees, but windy. So while that might not sound cold, I wore a shirt, hoodie, and then jacket over it, and was still on the cold side.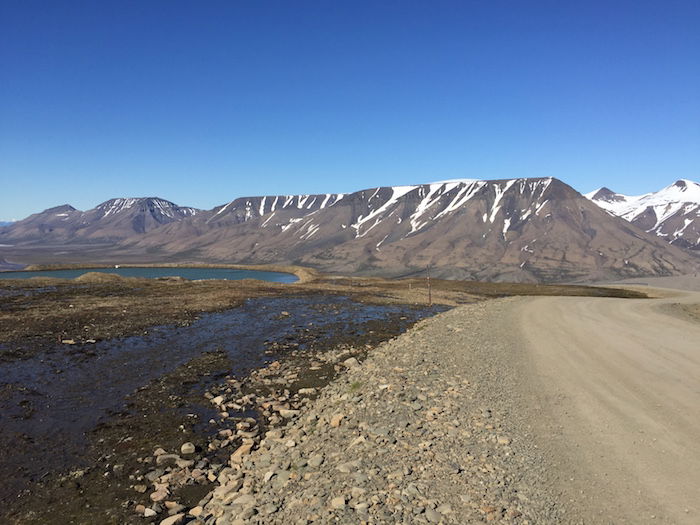 Longyearbyen as a town is surprisingly charming
As stated above, my first impression of Longyearbyen was off. Ultimately going here isn't about the town as such, but rather about the nature surrounding it.
But if you know where to look, the town has some charming restaurants and bars.
We had dinner at Kroa, located in the center of town, and it was great.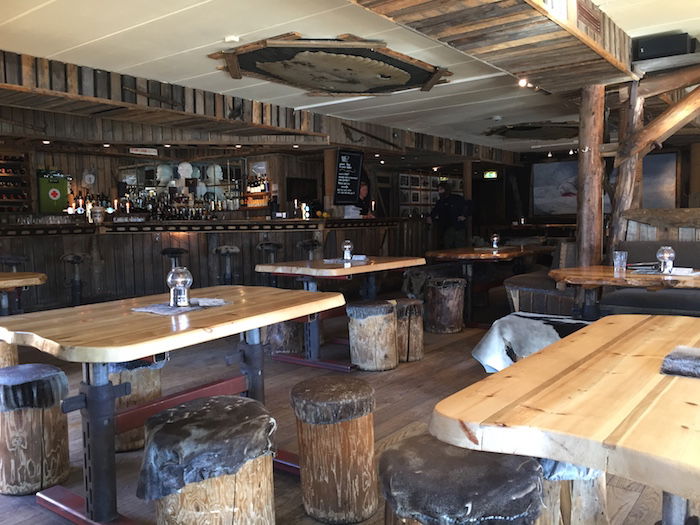 We also had drinks at a bar across the street, located in a mini mall. I was surprised by how cool it was, given the exterior.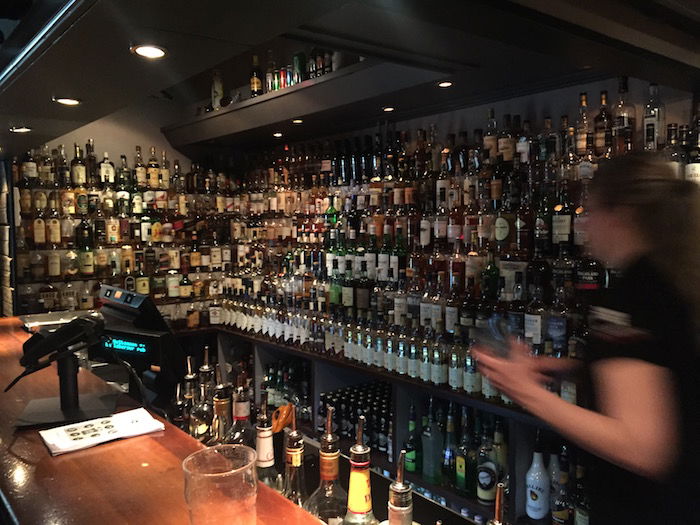 Pyramiden was one of the coolest things I've ever seen
As I wrote about yesterday, we did a day trip to Pyramiden, which was a ghost town. It used to be a Soviet mining town, but has been deserted ever since. I really want to return and actually spend a night there.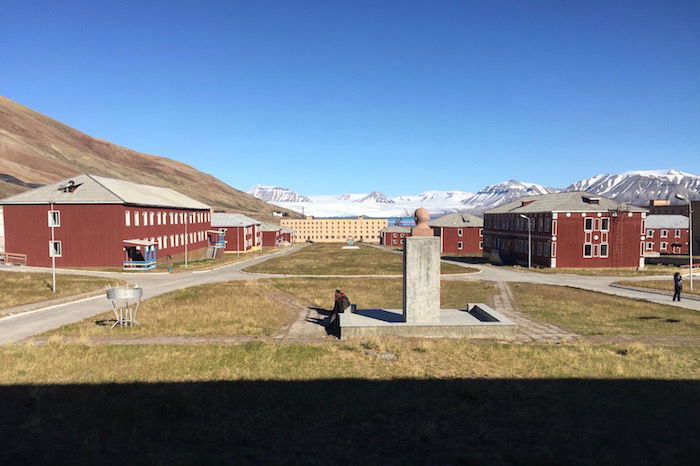 Three days was the perfect amount of time for us
Everyone travels at different paces, and has different preferences. I'm the type of person who moves pretty quickly, because I'm most interested in the vibe of a place, rather than wanting to see everything. If I can get a sense of the vibe of a place I'm happy, and then I usually do more online reading about the various sites at a destination.
So for us, three days was perfect. The first day we enjoyed the town of Longyearbyen and then did a midnight cruise to a glacier.
The second day we did a day trip to Pyramiden, and had a great dinner in the city.
The last day we took ATVs to abandoned mines, which was so fun. We also napped a bit, in anticipation of our 2:30AM flight.
For us that was perfect. If we stayed any shorter I'd feel like we had missed out, while I didn't feel like we needed to stay much longer.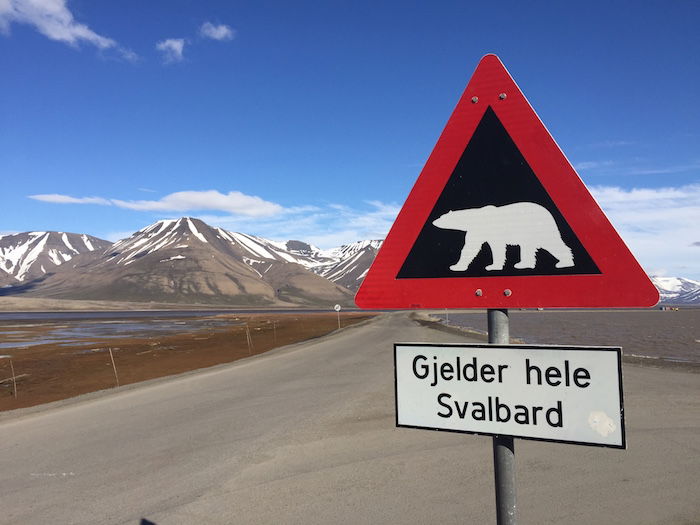 Longyearbyen could use some charming hotels
I'm not talking about luxury hotels, but rather something charming. Longyearbyen's main business nowadays is tourism, so while I don't expect a Park Hyatt or St. Regis to pop up anytime soon, I think they'd benefit from a few nice places that take advantage of the natural beauty of the area, even if they're not especially luxurious.
The Radisson Blu was perfectly serviceable, but had no charm whatsoever. Ultimately it wasn't a big deal since we just slept there and spent most of our time outside our room, but for an isolated destination it's nice for the hotel to be part of the fun.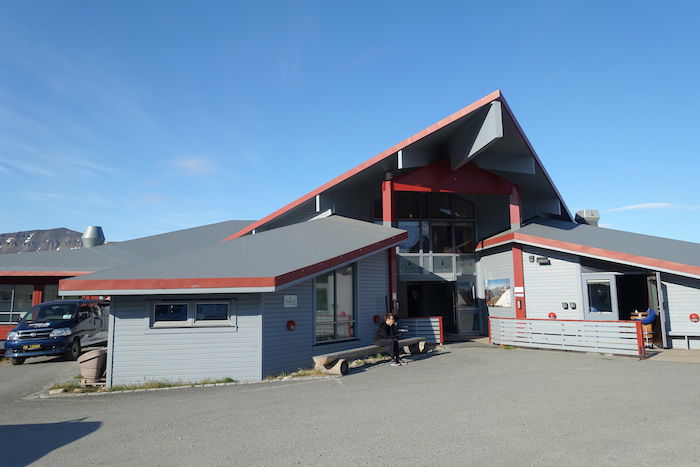 I don't know whether I'd rather return in winter or spring/fall
I'd definitely consider returning, though am undecided as to what time of year I'd like to return. Most people I talked to recommended coming around April or so, because there's still snow, and you get both some daylight as well as darkness.
On one hand, I'd be fascinated to return when it's dark 24 hours a day, though at the same time I'm not sure I could handle the temperatures. Regardless, the locals largely told me that they prefer winter and spring/fall, as there are more fun winter activities to partake in, like snowmobiling, etc.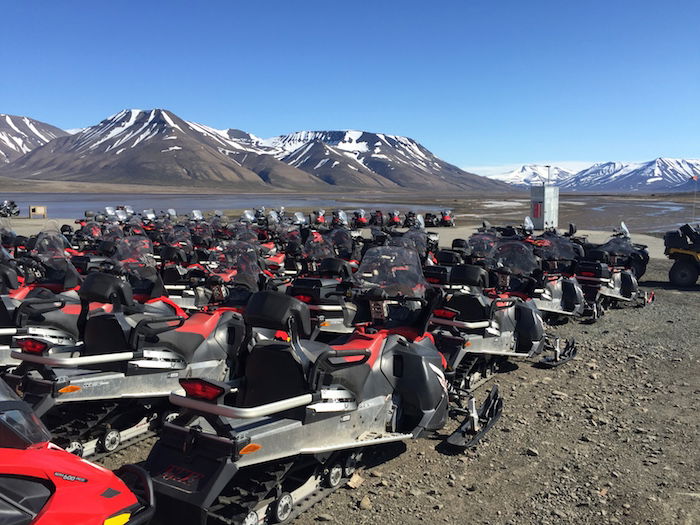 With this portion of the journey behind us, we're now off to Russia, which I'm equally excited about.
Are you interested in visiting Svalbard at some point?