Update: Due to the pandemic, Air Europa's purchase price has been slashed in half, and IAG will only have to pay in 2026.
Man, huge deals just keep happening in the airline industry.
IAG To Acquire Air Europa
International Airlines Group (IAG) is the parent company of British Airways, Iberia, Aer Lingus, and Vueling. IAG has just announced that they've signed an agreement acquire Air Europe for €1 billion.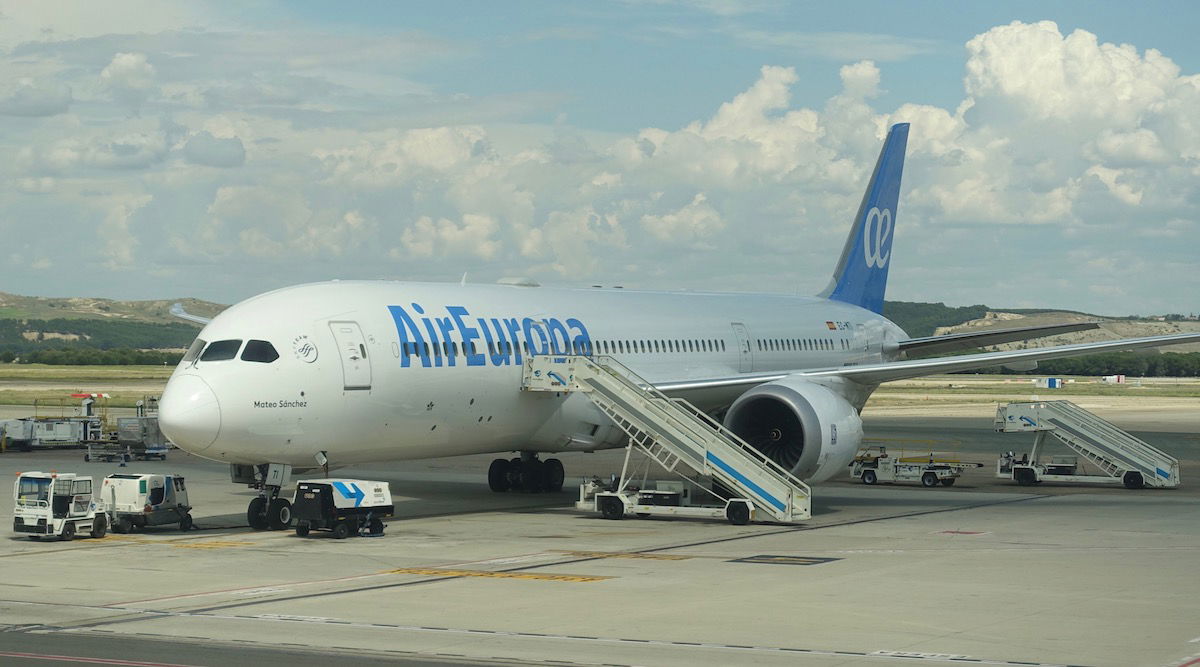 IAG plans to acquire Air Europa
The plan is for the deal to close in the second half of 2020.
IAG has agreed to pay Air Europa a break fee of €40 million in the event that the transaction fails to receive the necessary regulatory approvals, and either party elects to terminate the transaction agreement.
This is massive news for a variety of reasons:
Air Europa would leave the SkyTeam alliance, and would join the oneworld transatlantic joint venture, which includes American, British Airways, Iberia, and Finnair (note that there's no mention of them actually joining oneworld, but rather just of them joining certain joint ventures)
IAG already owns Spain's two biggest airlines (Iberia and Vueling), and with this deal they'd also own Spain's third largest airline
Air Europa would adopt Avios as their points currency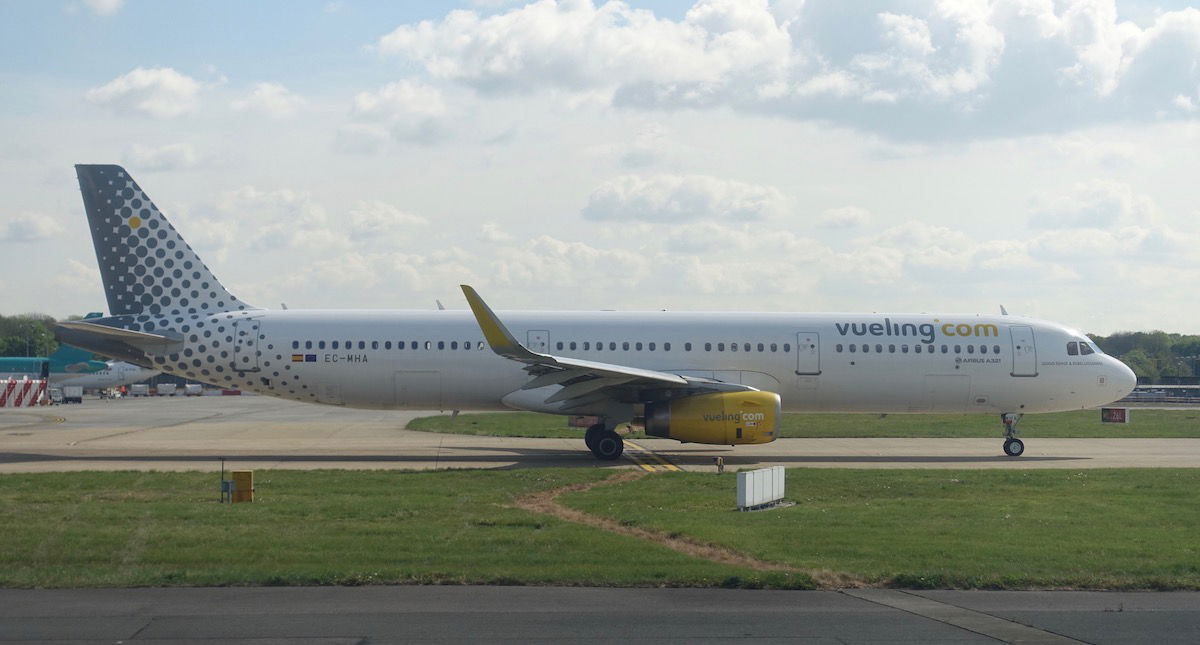 Vueling already belongs to IAG
How IAG Is Marketing This Takeover
As IAG describes it:
This acquisition will turn Madrid into a "true rival" to Europe's four largest hubs, which otherwise include Amsterdam, Frankfurt, London Heathrow, and Paris Charles De Gaulle
This re-establishes IAG as a leader in the Europe to Latin America and Caribbean market
This offers significant synergy potential in terms of cost and revenue
As IAG CEO Willie Walsh describes the acquisition:
"Acquiring Air Europa would add a new competitive, cost effective airline to IAG, consolidating Madrid as a leading European hub and resulting in IAG achieving South Atlantic leadership, therefore generating additional financial value for our shareholders.

IAG has a strong track record of successful acquisitions, most recently with the acquisition of Aer Lingus in 2015 and we are convinced Air Europa presents a strong strategic fit for the group."
What Happens To The Air Europa Brand?
As IAG describes it, the plan is for the Air Europa brand to initially be retained, and the company will remain a standalone profit center within Iberia, run by Iberia's CEO.
With that in mind, they're hoping to unlock value in three ways:
Integrating Air Europa into the existing Iberia hub structure at Madrid
Creating commercial links between Air Europa and other IAG operating companies, in addition to inclusion into IAG's joint businesses
Integrating Air Europa onto the IAG platform of common services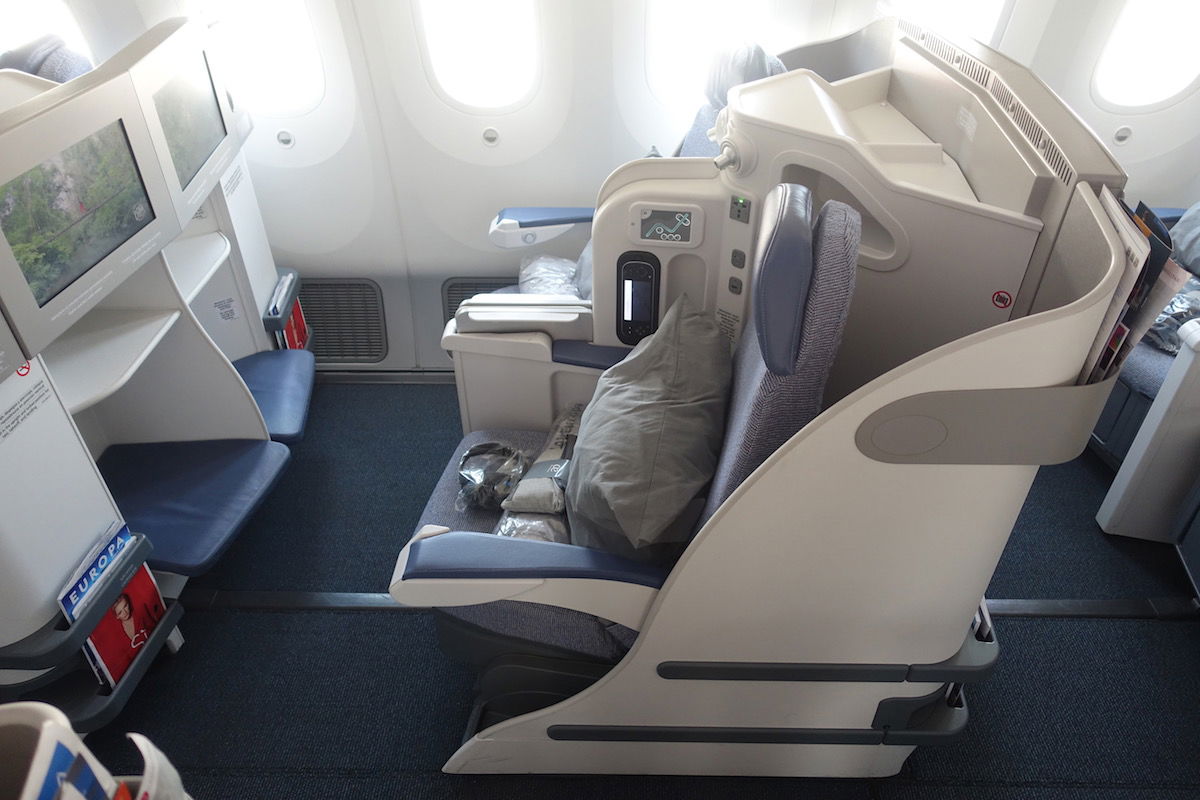 Air Europa's 787 business class
What About Regulatory Concerns?
IAG really seems to glance over any regulatory concerns with this deal, which I guess isn't too surprising, since they want to downplay those concerns.
IAG's argument seems to be that this will be good for Madrid because it will turn Madrid into one of Europe's super hubs. However, it will do that with virtually no competition, and that's not great for consumers. It means they can expect higher fares.
I'm not familiar enough with relevant laws to have an informed opinion on the odds of them running into regulatory approval here, though it seems to me like that should be a major concern…
Bottom Line
IAG intends to acquire Air Europa, and essentially plans to make them part of Iberia. Initially they'd be operated as a separate brand, while I guess we'll see what happens long term. If approved, Air Europa would leave SkyTeam, and would at least join some of IAG's joint ventures, though wouldn't necessarily join oneworld as such.
It will be interesting to see if they face any regulatory challenges with this deal. It sounds to me like it would be terrible news for consumers in Spain, as one of two long haul competitors is being eliminated, and IAG will gain even more market share in the country.
I would guess at least part of the motivation here is to build up another European hub for if/when Brexit happens, since there would be an upside to connecting there vs. connecting in London.
What do you make of IAG's acquisition of Air Europa?