As part of the media extravaganza happening here this week, Ben had the chance to appear Thursday morning (Sydney time) on Sunrise, which is a popular breakfast/news show in Australia.
The segment is adorable, and if you didn't get a chance to watch live it's now available online. The majority of the discussion focused on earning points across airline partners, which is a bit tricky to get one's mind around if you haven't heard of the concept before.
I think this is a useful topic, not just for Australians, but for anyone who wants to maximize the value out of the flights they do take, so thought I'd recap a bit and provide some other examples.
Airlines have partnerships
Ben has touched on this in his Beginner's Guide, but understanding how alliances and partnerships work is really key to getting the most out of your miles.
Most legacy airlines (that means the big-name traditional carriers, as opposed to the smaller or low-cost carriers) are affiliated with other legacy airlines, either through alliances or individual partnership agreements.
Let's use the example of Qantas, given they might have the least rewarding frequent flyer program on the planet.
You can still fly Qantas, but you can credit the miles to any of their partners, including all the oneworld airlines:
| | | | |
| --- | --- | --- | --- |
| Alaska Airlines | American Airlines | British Airways | Cathay Pacific |
| Finnair | Iberia | Japan Airlines | Malaysia Airlines |
| Qantas | Qatar Airways | Royal Air Maroc | Royal Jordanian |
| SriLankan Airlines | | | |
oneworld airlines
And several other partners:
| | | | |
| --- | --- | --- | --- |
| Aer Lingus | Air Vanuatu | China Eastern | Fiji Airways* |
| Air Niugini | Alaska Airlines | El Al | Jet Airways |
| airnorth* | Alitalia | Emirates | |
*These airlines are technically partners, but still use the Qantas Frequent Flyer scheme
That gives you a ton of options other than Qantas, which is good, because the redemption rates are almost universally better in other programs.
So every time you fly Qantas, you can instead earn miles on one of their partners! If you want to earn American miles, just sign up for the AAdvantage frequent flyer program, and give that number when you check in for your Qantas flight. This allows you to accrue AAdvantage miles, which can be a much better overall value.
Compare award charts to find the best values
In order to know which miles are best for you, you'll want to think about your travel goals. I find having an idea of how many miles a given trip requires makes it easier to plan, and focuses your earning.
The best way to do this is to compare the award charts for the various programs. Each airline has a different system and structure, so you'll want to look at the specific regions and destinations you're keen to visit. You can also follow along here at OMAAT, as we often discuss the best values in a given program 😉
Let's look for example at a trip between Sydney and Perth.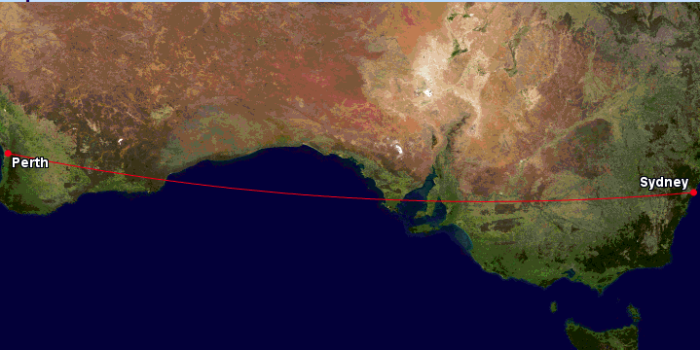 This cross-country trip is just over 2,000 flown miles, so according to the Qantas scheme, a business class ticket would require 36,000 Qantas points one-way.
If you were to instead redeem American AAdvantage miles, that exact same business class seat would only require 17,500 AAdvantage miles.
That's a dramatic difference, and given you're typically accruing at similar rates, you'll do significantly less flying to earn each reward.
There are partnerships beyond Qantas and American as well! Virgin Australia, for example, partners with Singapore Airlines. This opens up many more redemption options (and a better transfer opportunity for those of you with Membership Rewards cards), along with the opportunity to fly Singapore Suites, which is one of the best first class products out there.
So can I transfer miles from Qantas to American?
No, unfortunately.
In fact, in almost all cases, you cannot transfer miles from one airline to another.
This means accruing the right miles for your flights to begin with is a key part of having a good mileage strategy.
So what should I do with all my Qantas Frequent Flyer points?
You can still use them for flights, and the same concept applies — you can redeem miles on any of the partners listed above! They often have better amenities (Ben mentioned the Emirates A380 shower), and more importantly, better award availability.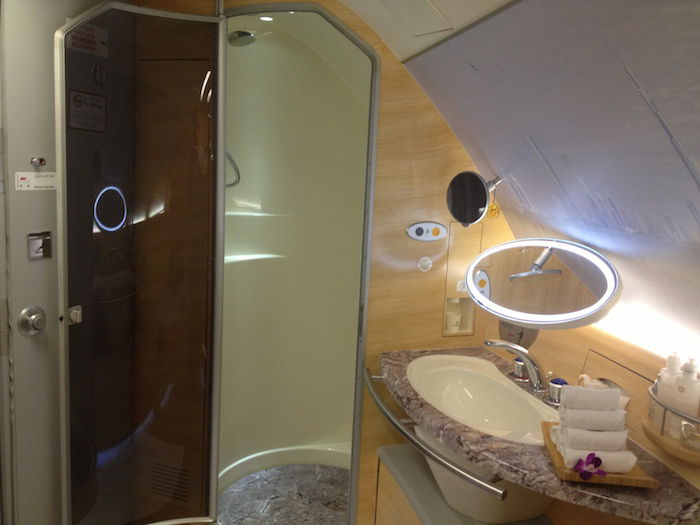 As you're still working within the Qantas scheme, you'll use their award chart even when flying partner airlines. You'll still pay Qantas' high fees when redeeming Qantas points, unfortunately, but even the hefty surcharges can still be a decent value for a great product.
Alternatively, Qantas points can be leveraged towards upgrades on Qantas flights. That's a topic for another post (the scheme and process can be complicated), but it is an option.
Overall though, you can anticipate a large cash supplement when redeeming Qantas miles. It's unfortunate, particularly given the stranglehold they have on the Australian market, but as long as you are aware and can budget accordingly you should be able to squeeze some value out of the points.
What's next?
Check out the links around the site to learn more about redeeming miles (the Tips & Tutorials section is particularly useful), along with the Trip Reports to see examples of the amazing things you can do with miles.
If you are based in Australia, Ben will be doing another segment with Sunrise on Friday morning. If you have questions you'd like him to answer on the show please leave them on the show's Facebook page:
SEND US YOUR QUESTIONS! We've already been flooded with questions for our last guest Ben Schlapig who is traveling the…

Posted by Sunrise on Wednesday, July 22, 2015
Otherwise, feel free to comment here (or over on our great Ask Lucky forum) and we'll do our best to point you in the right direction!