Singapore Airlines and Virgin Australia announced an innovative new option today, whereby it will be possible to convert miles between the two programs.
There are lots of airline partnerships out there, and typically when airlines are partners, it means you can redeem one airline's mileage currency on the other airline. However, it's typically not possible to convert or combine miles from different mileage currencies towards a single award.
In walk Singapore Airlines KrisFlyer and Virgin Australia Velocity Frequent Flyer.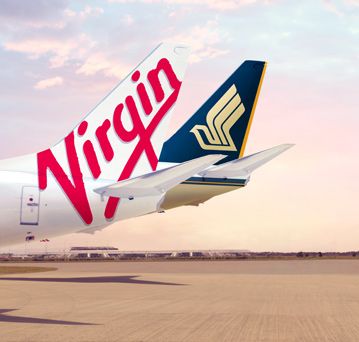 Via the Singapore Airlines press release:
Singapore Airlines and Virgin Australia today announced a world first for frequent flyers, allowing members of KrisFlyer and Velocity Frequent Flyer to convert their Miles and Points between both programmes for the first time and receive a number of innovative new benefits.

The new conversion innovation, which is exclusive to the two airline loyalty programmes, will give members greater access to upgrades and reward seats across the combined domestic and international network of Virgin Australia and Singapore Airlines. By converting their miles, KrisFlyer members will also be able to benefit from Velocity's range of non-flight redemption rewards.

The new conversion capability will be available to members of both programmes from November as well as an improved online booking capability for Velocity Frequent Flyers to redeem flights on Singapore Airlines and SilkAir.
As much as we'd like to think partnerships are useful, the reality is that having miles in an airline's "native" frequent flyer program will typically get you much further than having miles in a partner's frequent flyer program. That's especially true of Singapore Airlines, given that they only make most premium cabin award space on their own flights available to members of their own programs.

Of course there are lots of questions that remain:
What will the transfer ratio between programs be?
Will there be limits on how many points can be transferred?
Will all miles be transferable, or only miles earned through flying or select other activities?
Being able to transfer unlimited points at a 1:1 ratio seems way too good to be true, as much as that was my hope when I first heard about this (not because I have a stake in either program, but just because I generally would find that to be innovative). Singapore miles are much more valuable than Virgin Australia miles… much more valuable.
So after my initial general excitement of thinking it would be a 1:1 ratio, my guess is that they're adopting more of the points.com model of converting points. I could be wrong, but I'm guessing the transfer ratio won't be anywhere close to "market value" in either direction. If the conversion rate is anywhere close to "market value," it will no doubt be much more useful for members of Virgin Australia's program than for members of Singapore's program.
Regardless, it's great innovation on the part of the airlines, and I'm very curious to see what they come up with. But if you have Virgin Australia miles, I wouldn't be holding your breath expecting you'll be able to convert them into Singapore miles at a 1:1 ratio and redeem for Suites Class.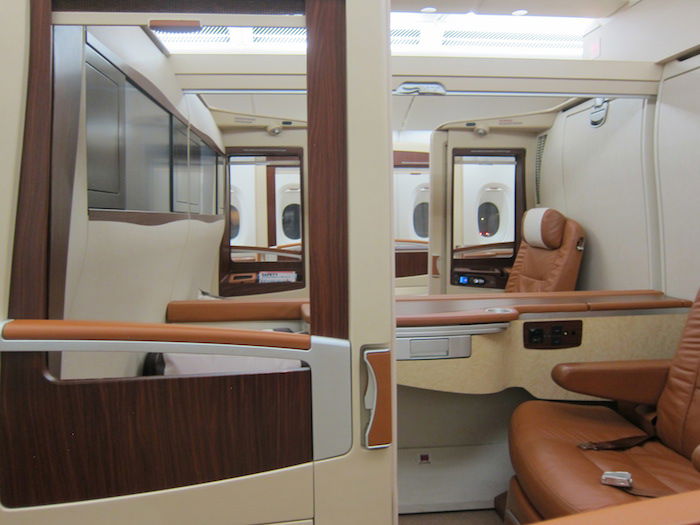 Redeem Virgin Australia miles for Singapore Airlines A380 Suites Class?
What do you guys think the transfer ratio will look like?