It's February 13, 2019, which means that the new Marriott Bonvoy program officially launches today. What does that mean for members? Well, truthfully, not a whole lot, but let's go over what you need to know.

What is Marriott Bonvoy?
While Marriott's acquisition of Starwood closed several years ago, Marriott has taken a (mostly) slow and steady approach to integrating their loyalty programs. Prior to today there were technically three loyalty programs — Marriott Rewards, Ritz-Carlton Rewards, and Starwood Preferred Guest.
In reality the three programs were more or less combined in August 2018, when they created aligned benefits across all programs, and a single points currency.
However, in order to do things in stages they didn't actually rebrand the programs at that point. So in August there was one program for all practical purposes, but it was really marketed as three different programs.
Today is the formal rebranding of Marriott's loyalty program, where all 100 million plus members are part of the same program.
What is actually changing today?
On the most basic level, you should notice all the new branding everywhere — online, at hotels, etc. Marriott Rewards and Starwood Preferred Guest officially no longer exist.
But as far as what's changing today goes:
The Starwood Preferred Guest app has been disabled, so if you're an SPG loyalist you'll have to download the Marriott Bonvoy app
Marriott Rewards Platinum Premier Elite (which requires 75+ nights per year) has been rebranded as Marriott Bonvoy Titanium Elite
Marriott Rewards Platinum Premier Elite with Ambassador (which requires 100+ nights plus $20,000 of eligible spend per year) has been rebranded as Marriott Bonvoy Ambassador Elite
All Marriott and Starwood credit cards issued by American Express and Chase are being rebranded, and we'll see some new welcome bonuses; as one example, the Marriott Premier Plus Card is now the Marriott Bonvoy Boundless Card
There are no benefits changes as of now, though Marriott notes that they "do plan more innovation for the future."
Furthermore, if you're staying at a Marriott hotel today you can expect that they'll have some sort of a "Bonvoy" celebration. Many hotels are hosting a cocktail party for members staying there, so please report back about your experience with that, if you're staying at a Marriott tonight.
Hopefully this is done more tastefully than one Marriott hotel's 9/11 remembrance…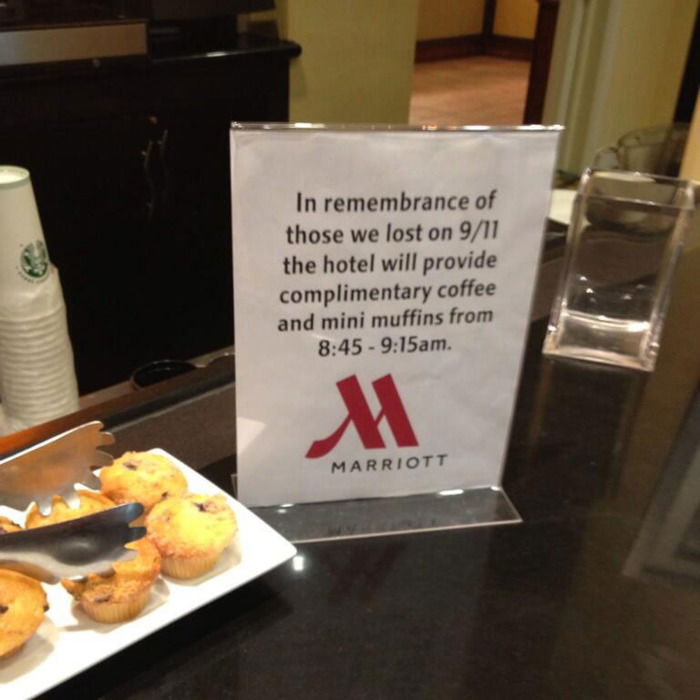 What's changing in the future?
While there's now a single loyalty program, there are still some changes coming soon. First of all, Marriott's annual category changes will take place on March 5, 2019, so you can book your stays before then for properties going up in price.
In March Marriott will also be introducing Category 8 award pricing, meaning top properties will go from costing 60,000 points per night to costing 85,000 points per night.
On top of that, later in 2019 Marriott will be introducing peak and off-peak award pricing, but we don't know the exact timeline for that yet. For context, here's the award chart: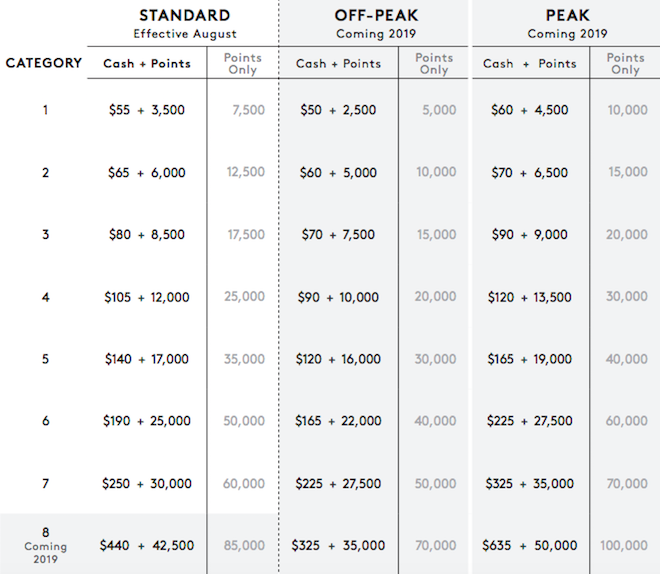 On the credit card front, there are also some more changes on the way including increased welcome bonuses, additional incentives for spending on cards, changed annual fees, and more. See this post for all the details.
Bottom line
Not a whole lot is actually changing today, given that for all practical purposes Marriott aligned their loyalty programs in August 2018. Nonetheless you should see all the updated branding as of today, and if you're staying at a Marriott property you may find some sort of celebrations.
There are also some changes coming on the credit card front, as I've outlined here.
If you're staying at a Marriott today, please report back on whatever Bonvoy celebrations (or SPG funerals?) they might be having!