Air travel may never return to the pre-COVID-19 normal in terms of what the passenger experience is like. That's not necessarily a bad thing, but I think it's safe to assume we're going to see the aviation industry test all kinds of things.
We've seen airlines make face masks mandatory, we've seen Etihad start trialing temperature checks at check-in kiosks, and we've even seen Emirates perform pre-flight rapid COVID-19 testing.
Well, this past week Hong Kong International Airport started testing out some new technology that apparently can disinfect people… and it doesn't even involve injecting Lysol!
Hong Kong's new disinfecting technology
Hong Kong International Airport has become the first in the world to introduce "CLeanTech," a full-body disinfection channel facility. This is initially being used by staff who take part in public health and quarantine duties at the airport for arriving passengers, but we could see this technology expanded to passenger use in the future.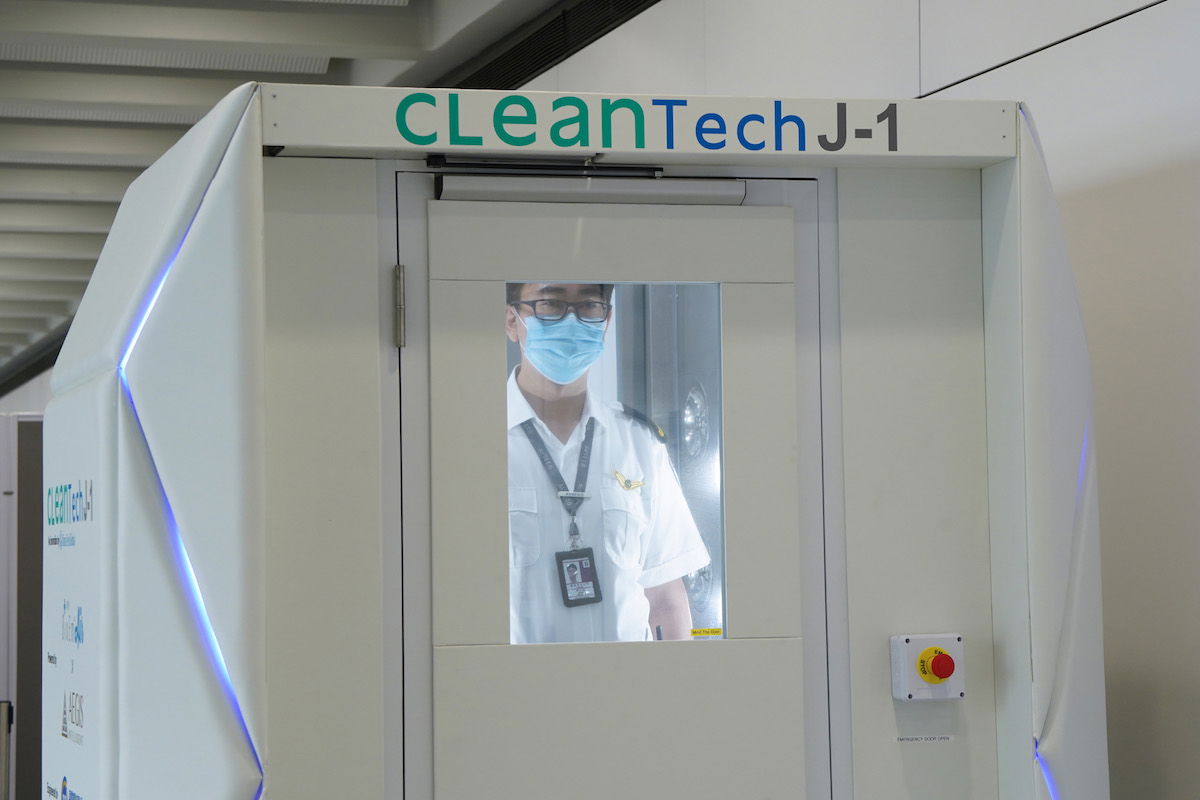 With this:
People using the facility have a temperature check before entering an enclosed channel
Then a 40-second disinfection and sanitizing procedure starts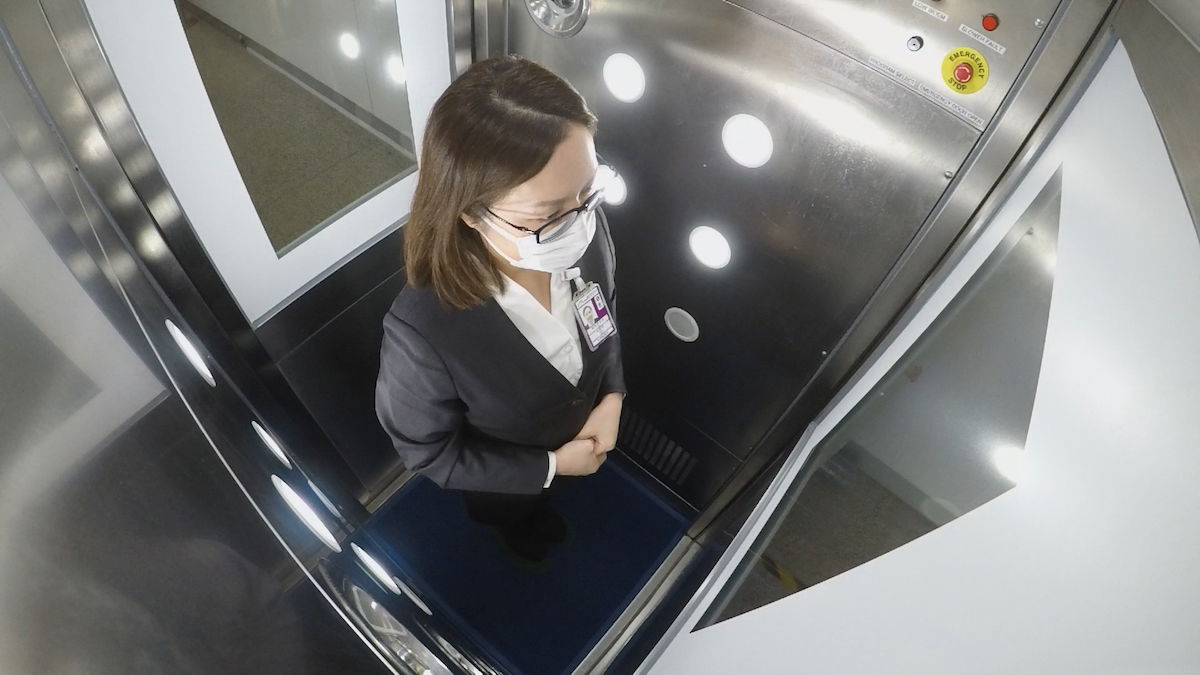 Here's how the technology is described:
The interior surface of the channel is equipped with antimicrobial coating which can remotely kill virus and bacteria on human bodies and clothing by using the technologies of photocatalyst and "nano needles." Sanitizing spray is also applied for instant disinfection. The channel is kept under negative pressure to prevent cross-contamination between the outside and inside environment.
Other technology being used by HKIA
In addition to the above futuristic-looking machine, HKIA is also conducing a pilot test of applying antimicrobial coating throughout the passenger facilities.
An invisible coating is applied to high-touch surfaces in the terminal, including handles and seats of trains and passenger buses, check-in kiosks and check-in counters, toilets, seating areas, baggage trolleys, and more. This coating is supposed to destroy germs, bacteria, and viruses.
The trial will go through May, and then the airport may apply this on a long-term basis.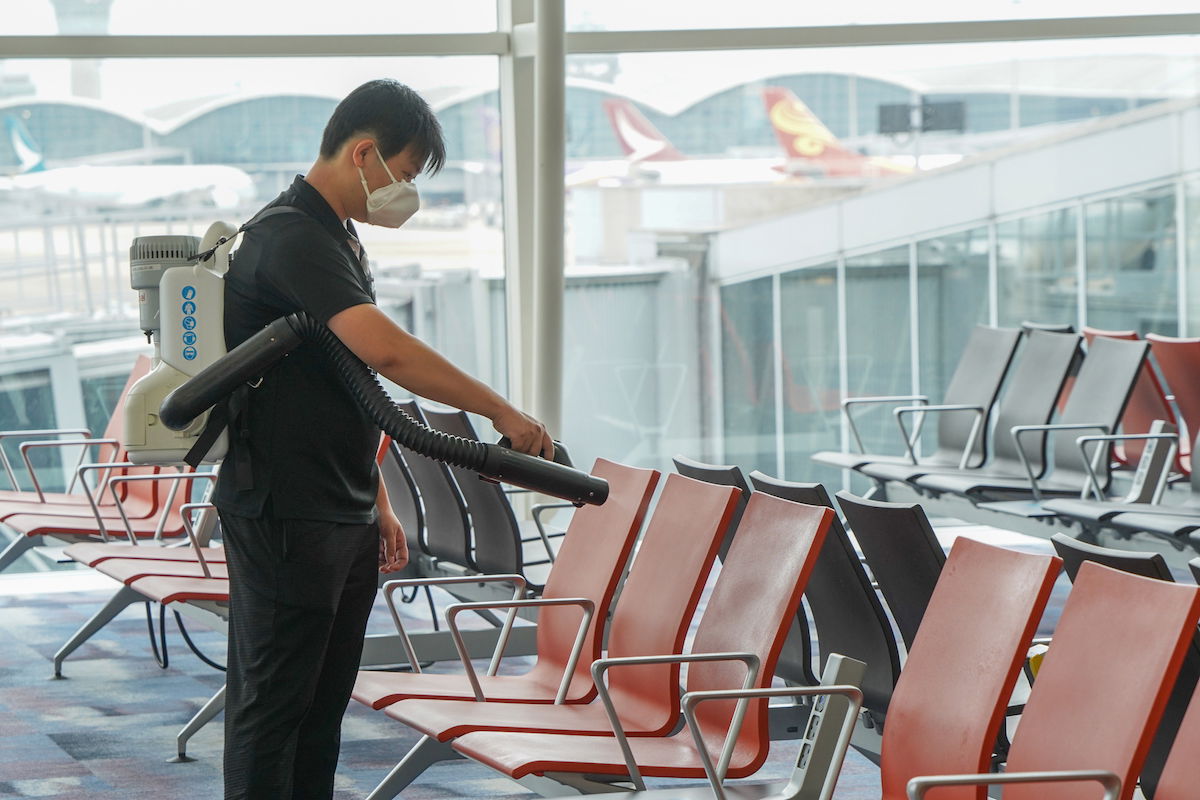 The airport is also using autonomous cleaning robots to disinfect public areas. These robots have ultra violet light sterilizer and air sterilizer, and these robots are being used to clean public toilets and other key operating areas in the terminal.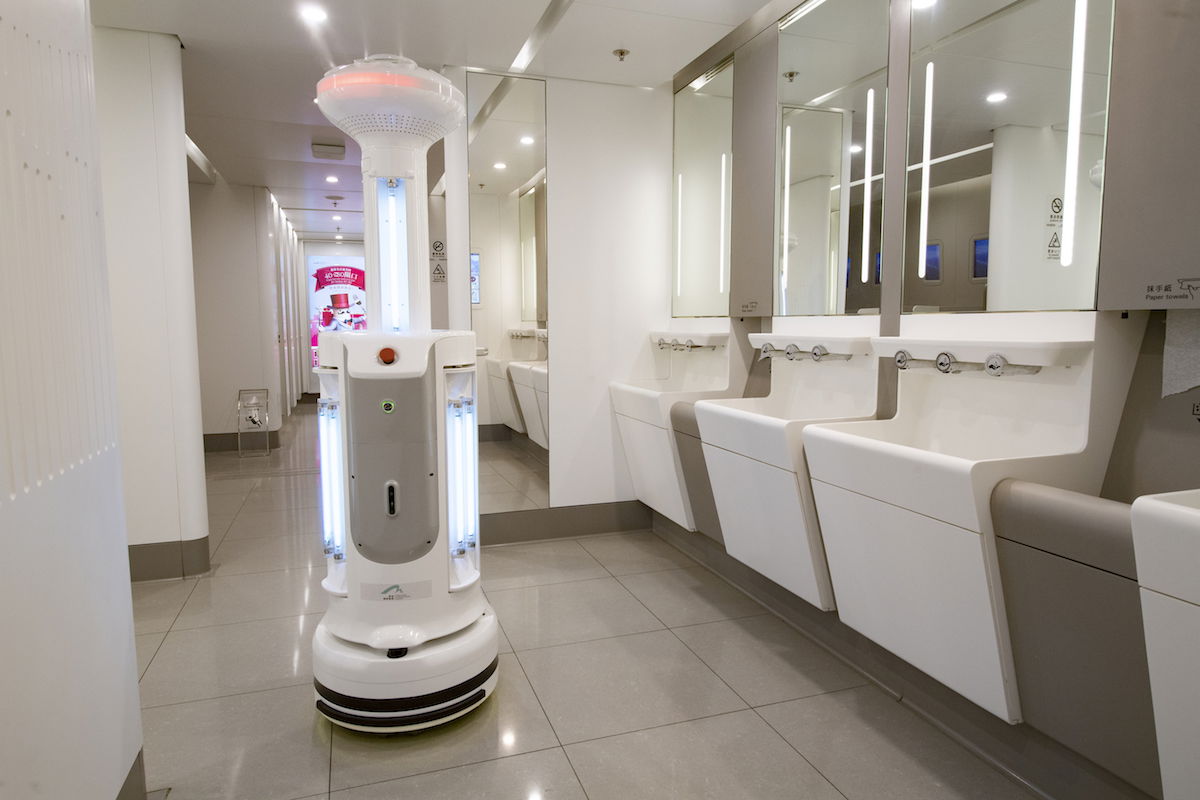 Bottom line
Only time will tell what new technology and procedures stick at airports long-term, though it's nice to see that the industry is working on initiatives that could make traveling safer in the future.
I have to say that the disinfectant machine isn't something I thought we'd ever see at airports, but this is a new era, I guess…