Hong Kong Airlines is Hong Kong's third largest airline, and they've been struggling financially for quite a while. The airline has been working on cutting costs, and that has included them cutting many routes, including discontinuing service to the US.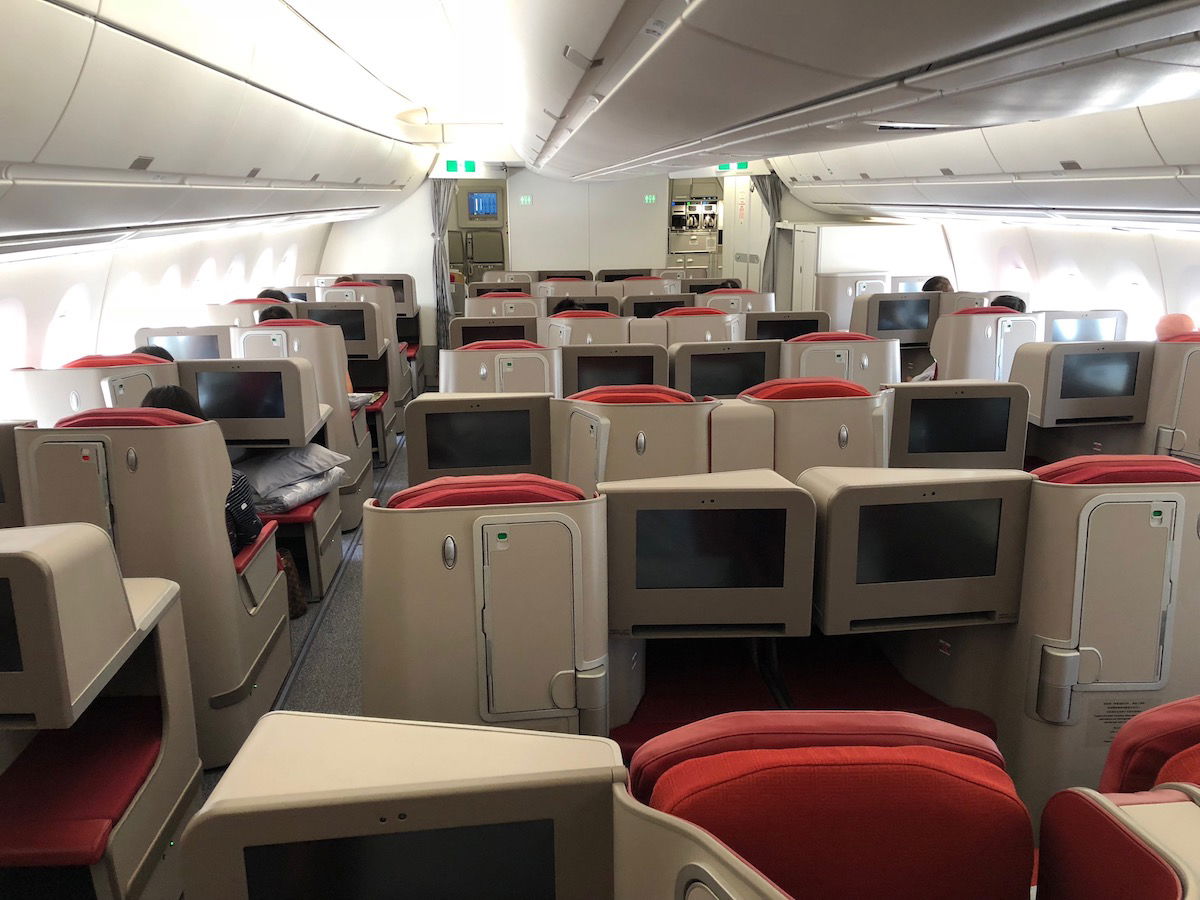 Hong Kong Airlines A350 business class
The airline was struggling financially long before the Hong Kong protests, but not surprisingly that has only made their situation worse.
As noted by Danny Lee, Hong Kong Airlines is struggling to pay their employees on-time this month. In a memo, the company said that they can't afford to pay all November salaries on-time, but will have to delay payment for many staff until December 6.
The company has about 3,560 employees, and 1,600 of those staff won't be paid on-time. The only staff being paid on-time will be cabin crew and overseas staff, while all other staff will have payments delayed.
As the company explained to employees:
"Hong Kong Airlines' business has been severely affected by the social unrest and a sustained weak travel demand. With November being a low travel season as well, our revenue has reduced significantly, affecting our payroll for the month.

We understand that this arrangement may cause you inconvenience and sincerely apologise for it. We hope to seek your continued support to help Hong Kong Airlines overcome the current challenges."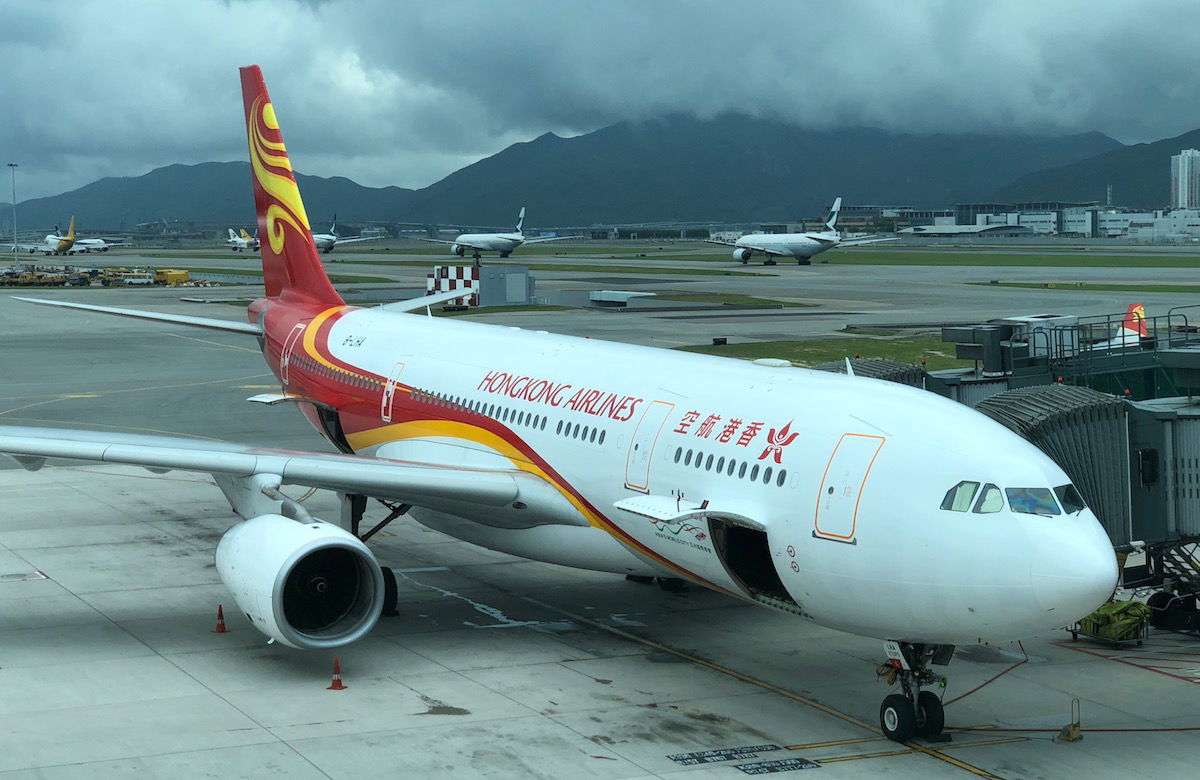 Hong Hong Airlines A330
While no doubt the current situation has been a big issue, the added problem is that winter can often be a period of weaker demand as well, so if the company is struggling to pay salaries in November, it seems like the situation could get even worse in the coming months.
Hong Kong Airlines has already grounded planes, laid off employees, and has forced other employees to take unpaid leave.
Since the company seems to have a cash flow issue and be relying on ticket sales to pay employees, that also doesn't bode well for the future of the airline. I imagine this situation will further alarm those considering booking Hong Kong Airlines, causing this problem to continue.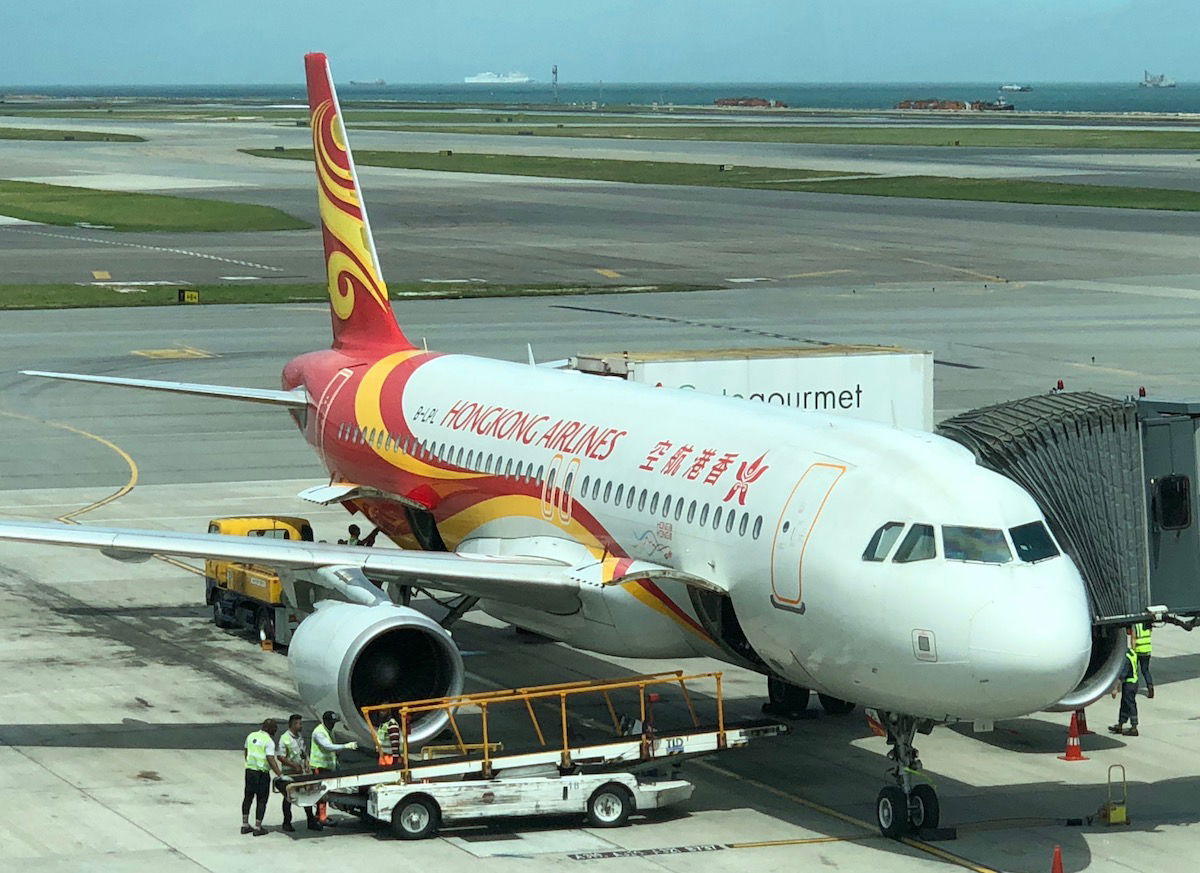 Hong Kong Airlines A320
I really enjoyed my Hong Kong Airlines experience when I flew with them, but this sure doesn't seem good…