Several weeks ago we learned about a major change that Hilton Honors is making to elite perks for stays in the United States. This policy will kick in for stays starting in early July, and Hilton Honors has now officially revealed how the benefit will work depending on the brand of hotel you're staying at.
New Hilton Honors elite credit in place of breakfast
Hilton Honors Gold and Hilton Honors Diamond members receive complimentary continental breakfast as an elite benefit at all hotel brands that don't offer it for free, which is one of the primary benefits of having hotel elite status (note that some hotels go above and beyond, and offer a full hot breakfast).
Starting in early July and through the end of 2021 (this has now been extended through 2022), Hilton Honors will offer a food & beverage credit in place of breakfast at properties in the United States. Hilton Honors claims that members have "asked for flexibility," and this is in response to that.
Here's how Hilton Honors describes this change in an email to members:
Food & Beverage Credit for Gold & Diamond Members. You asked for flexibility, and we've got it. Whether you look forward to breakfast or would rather skip it in favor of a refreshing beverage and afternoon snack, the choice is yours. In early July, we'll begin offering a daily Food & Beverage Credit that will continue through the end of 2021. You can use this credit at the hotel brands where you currently receive a complimentary continental breakfast as your elite benefit of your membership. You'll now be able to dine when and how you want. We will share more details in the coming weeks.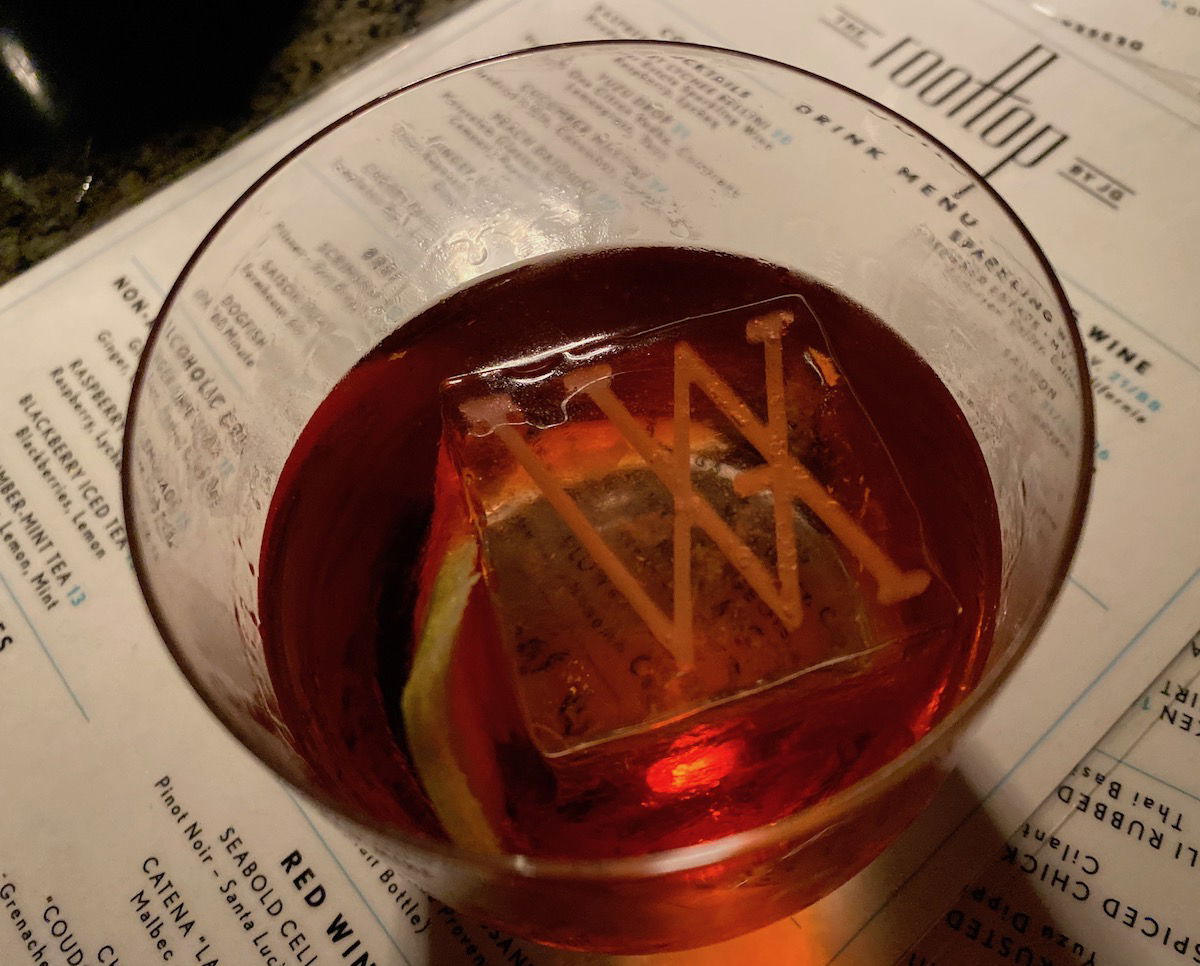 Hilton Honors elite members will receive a flexible food & beverage credit
Details of the Hilton Honors food & beverage credit
How exactly will the Hilton Honors food & beverage credit work?
The credit will be per person, for up to two registered guests per room
The credit will be valid for all food & beverage outlets at a hotel, including restaurants, bars, markets, and room service
Hilton Honors members can simply charge food & beverage purchases to their folio, and then the charges will be manually removed
The credit will need to be used on a daily basis, and the value can't be rolled over to the next day
The amount of the food & beverage credit will vary depending on the brand and location
Hilton Honors Gold members will have the option to either receive points or a food & beverage credit, while Hilton Honors Diamond members will receive both
This will apply to both new and existing bookings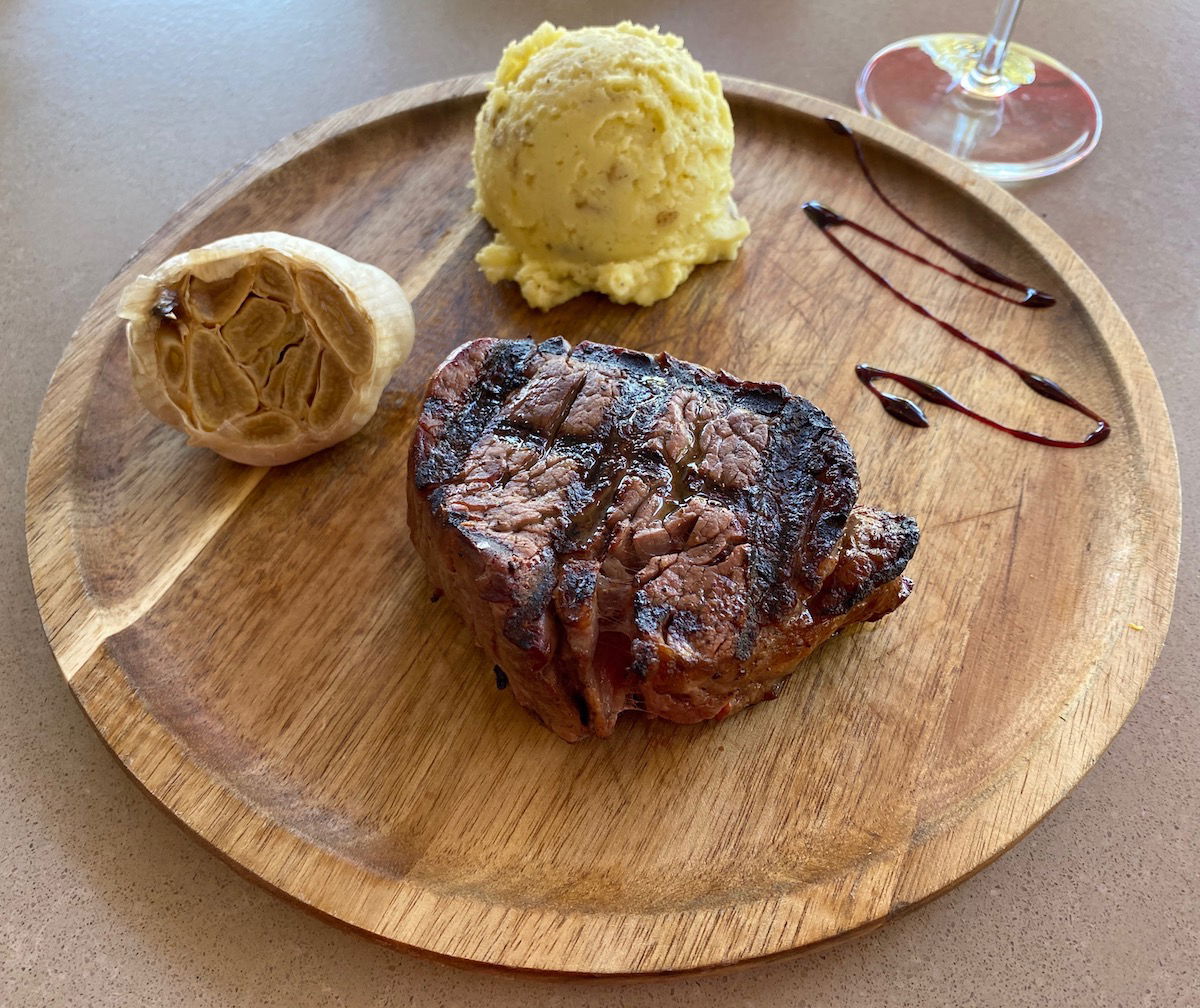 Hilton Honors elite food & beverage credit amounts
Hilton Honors has today officially communicated to members how big the food & beverage credits will be. The credits will be as follows (for a maximum of two registered guests per room):
$25 per person per day for luxury brands, including Waldorf Astoria, Conrad, and LXR
$12 per person per day for full service and lifestyle brands ($15 in high-cost markets), including Hilton, Signia, DoubleTree, Curio, Tapestry Collection, Canopy, and Motto
$10 per person per day for Hilton Garden Inn properties
For full service and lifestyle brands, high-cost markets include Boston, Chicago, the District of Columbia, New York City, San Francisco, the county of Los Angeles, and the state of Hawaii.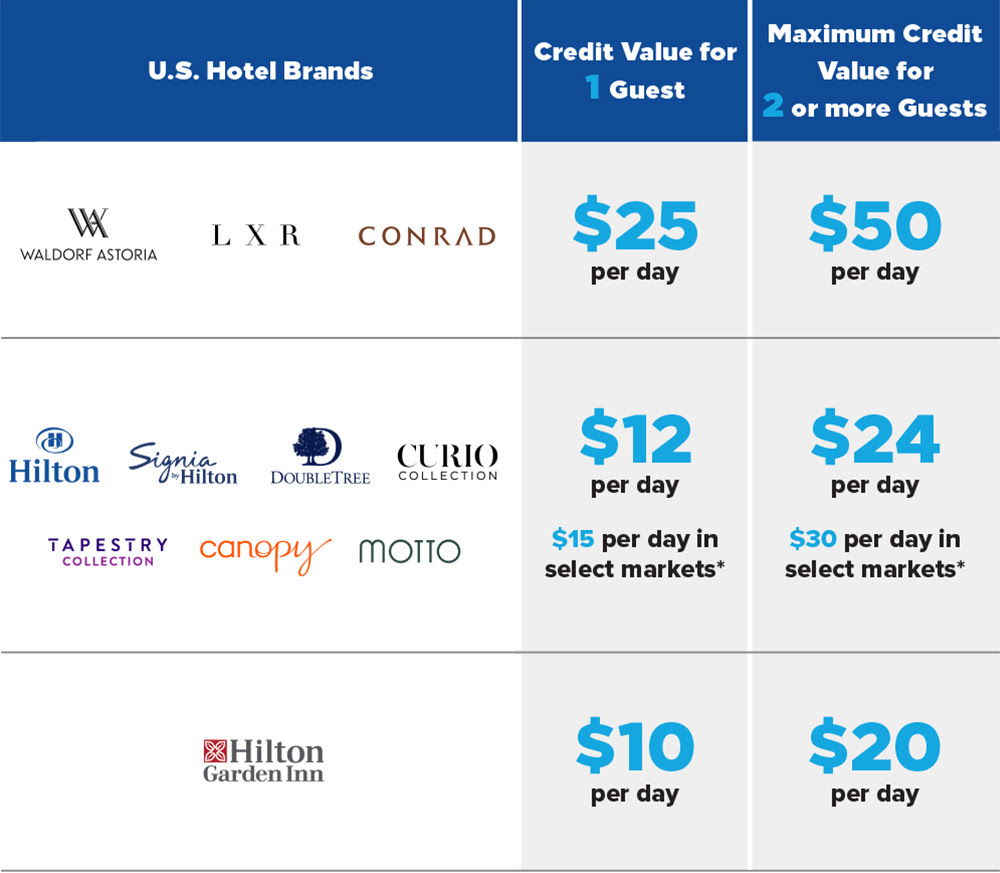 I'm conflicted about this change…
In an ideal world hotels would offer a credit big enough to cover breakfast for two people with flexibility to use it elsewhere, but I'm guessing that's not what Hilton is going for here.
Whether or not this is good news really depends on which hotel you're staying at and what your travel habits are:
There's huge variance in terms of the quality of breakfast — at some properties you get a full breakfast, at other properties you get coffee and a croissant; $10-15 won't cover more than a coffee and a light snack in most markets, but then again, I suppose that's how many hotels define continental breakfast anyway
As a morning person I always have breakfast, while I know plenty of people who don't even wake up in time for breakfast, and therefore find the current benefit to be useless
Many hotels aren't even offering a proper breakfast right now and have their club lounges closed due to the pandemic, so for those properties this is probably good news; then again, lots of these properties also have other facilities closed
Some hotels have unofficially been offering daily credits in place of breakfast for a long time, so this isn't totally new across the board; for example, the Waldorf Astoria Beverly Hills has long offered Diamond members a $50 daily credit per room in lieu of a formal breakfast benefit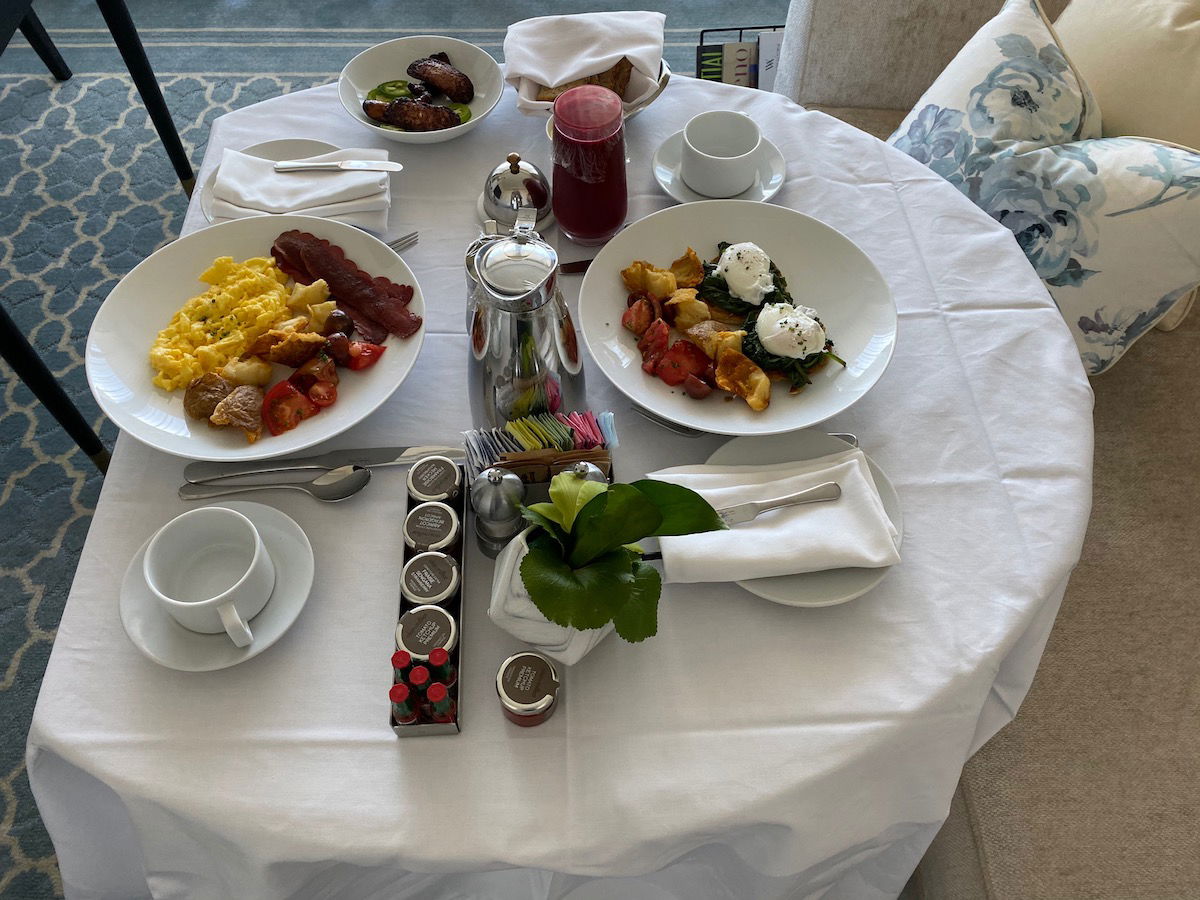 For those who eat breakfast, this is probably a negative change
Is this breakfast change really only temporary?
My bigger concern is that I expect this could be part of a longer term change, with the goal of cutting costs. Hilton's CEO has made it clear that many hotel service cuts are permanent, and that hotels will become higher margin businesses. I have a hard time imagining that the two things aren't connected.
That's especially true when you consider how Hilton is justifying this — Hilton isn't claiming that these breakfast changes are due to many hotels offering limited service, but rather claims that it's due to members asking "for flexibility." I would imagine that Hilton Honors members also enjoyed flexibility (in theory) pre-pandemic, and will also enjoy flexibility post-pandemic. 😉
Furthermore, the timing of this is curious — this is coming at a time when we're seeing many hotels reopen restaurants and other services, as more people are traveling and dining caps are largely being eliminated.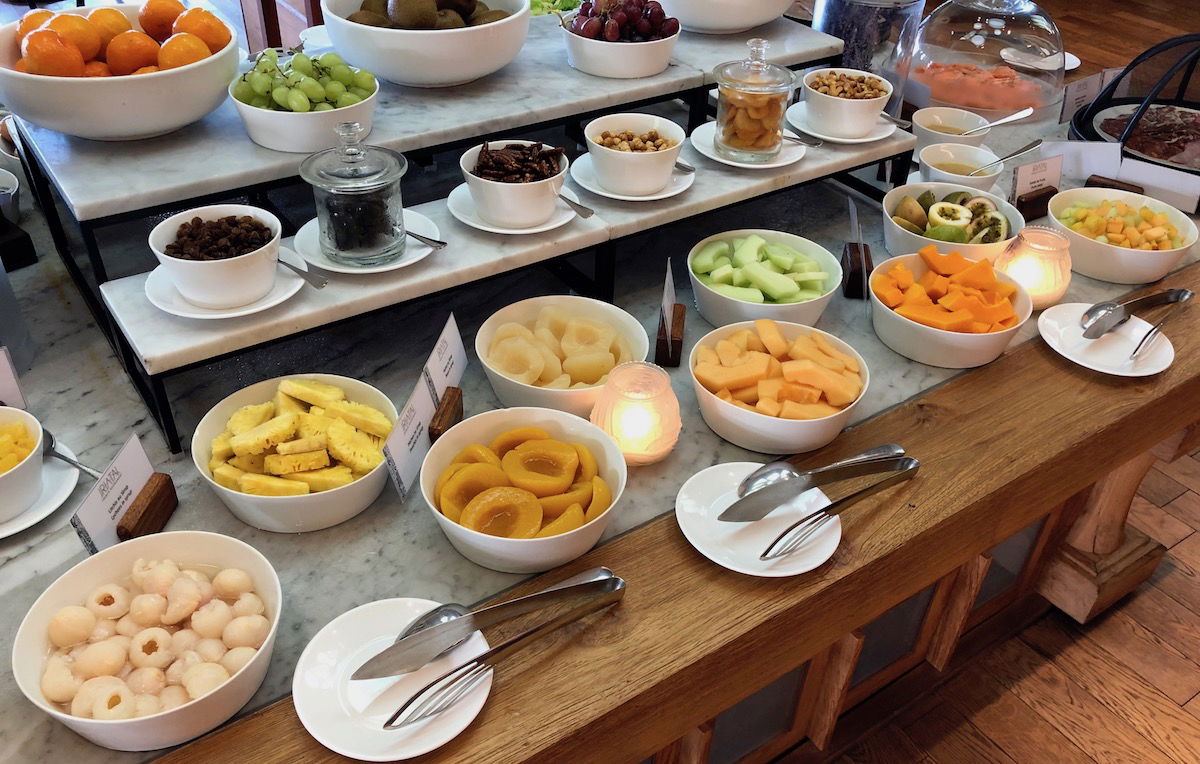 Could this Hilton breakfast change eventually be rolled out globally?
Bottom line
Starting in early July 2021 and through the end of the year, Hilton Honors Gold and Diamond members will receive a food & beverage credit in place of free breakfast at properties in the United States. The credit will vary by brand, and will range from $10-25 per person per day.
Ultimately this is probably a fair short term solution, given that many hotels are offering limited service and aren't offering the usual breakfast selection. I think the bigger concern is that this change could be permanent, which would be a devaluation in the long run (at least for most people).
What do you make of this change to Hilton Honors' elite breakfast policy?