As I shared a couple of weeks ago, one of the things I was most excited about with moving to Seattle is the new international nonstop flights I have access to. Previously when traveling internationally I'd usually take a crack-of-dawn flight out of Tampa, make a couple of connections, and then make it to my international gateway exhausted and ready to sleep.
Today was different. 1hr45min before departure I was at home showering. The prospect of boarding an international premium cabin flight about an hour after leaving home is completely foreign to me, so I almost made a game of it. I wanted to see how close to departure I could leave home without missing my flight. Because at the end of the day I think we can all agree that being home is better than any airline lounge.
And I did cut it tight. I made it to Lufthansa check-in 65 minutes before departure, cleared security, and went to "Club International," the lounge used in Seattle by ANA, Condor, Emirates, and Lufthansa. The only problem is that as I made it to the lounge, the escort was already bringing first class passengers to the plane, so I literally turned right around and followed him aboard.
My flight was operated by an Airbus 330 with Lufthansa's old first class, but I couldn't care less. It's a product I have such positive nostalgic feelings towards that I'd fly on it for decades to come. I flew the product for the first time nearly 15 years ago, and I love it just as much today. Though I do love their new first class as well, which I've sampled on the Airbus 380, Boeing 747-400, and Boeing 747-8.
While I'll have all the details in the trip report, the flight was phenomenal – the food was great and the service was flawless. I'm not sure if this is possible, but I'm convinced the service was so good that it was unmemorable.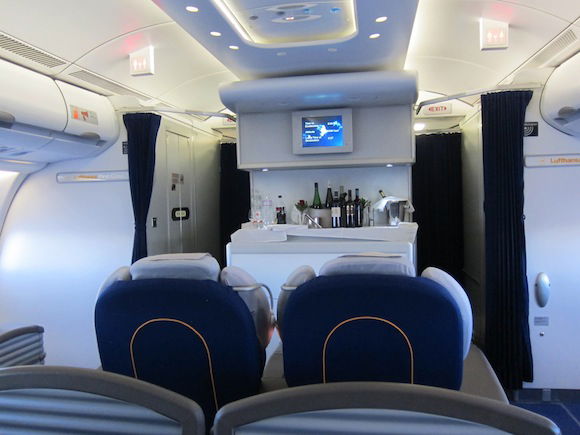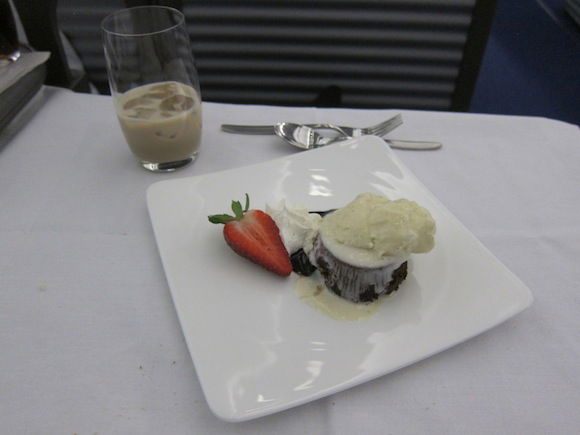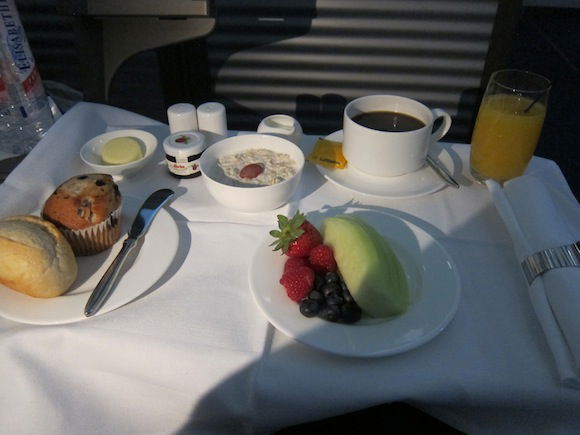 There were three passengers in first class and one relatively young flight attendant working the aisle, and she did everything right – now, she didn't pull a Janesis or anything, but she did everything perfectly. She addressed me by name and smiled at me at every interaction, and had great attention to detail. I realize most people think I'm crazy for noticing things like this, but an example is that whenever she poured wine she would have a towel right under the top of the bottle and would wipe it off to ensure there wasn't a single drop.
Oh, and there's one huge improvement with the Lufthansa first class cabins on planes not featuring the new product – they now have the mattress pads on them as well! Previously they only had the improved mattress pads for flights operated with the new first class, though they now have it fleet wide. That makes a huge difference, in my opinion.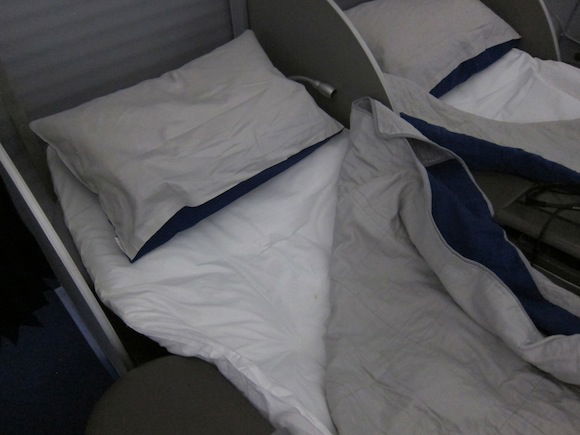 I'll have a more detailed trip report that I'll start posting next Wednesday. Stay tuned!