Back when I lived in Tampa I always dreamed of Lufthansa starting service there. Yes, it wasn't very realistic, but a boy can dream, right? Instead we got Edelweiss, Swiss' low cost carrier.
So why was I so obsessed with Lufthansa out of Tampa when I'm the guy that loves to fly and doesn't mind connecting? Well, there's something that sounds awfully exciting about being able to get up at a reasonable hour, going to the gym, getting some work done, showering, putting on fresh clothes, and then boarding your international flight well rested and ready to go.
Back when I lived in Tampa most of my days with international premium cabin travel involved getting up at 4AM, flying several domestic flights, getting to my gateway city, and then waiting for several hours.
But now that I live in Seattle I'm quickly realizing the degree to which I'm willing to give up a better product in favor of a flight right out of my home airport. For example, I plan on flying Korean Air first class soon, and the obvious choice (for a travel nut) is to take the Airbus 380 service out of Los Angeles. However, I'm finding it really hard to resist the nonstop Korean Air flight out of Seattle, even though it's "only" a 777.
I'll always consider Lufthansa to be "my" airline, so I'm especially excited about now living in a city which they serve. I just made a Lufthansa first class booking for a couple of weeks from now, and I feel surprisingly good about it, despite the fact that the flight is guaranteed to have the old first class product (since no Airbus 330s based in Frankfurt have the new product yet). I could have taken the 747-8 from Washington Dulles, but surprisingly I was more tempted by the prospect of flying from home than flying a superior product.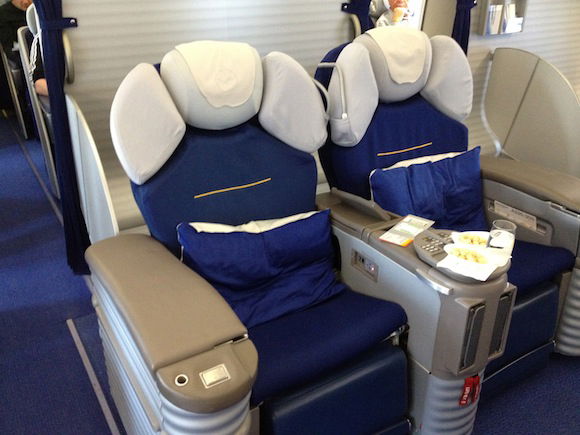 Lufthansa's old first class
So you guys tell me, am I crazy? Am I romanticizing this all a bit too much? There's just something that seems nice about sleeping in, going to the gym, getting some work done, and boarding an international flight well rested for once. Or maybe it's just the novelty of it all…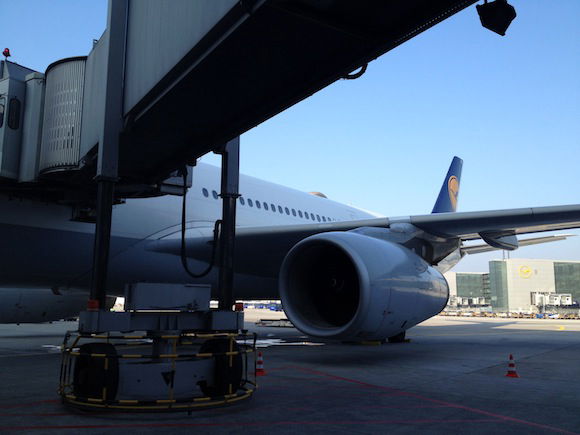 Seattle-bound Lufthansa Airbus 330