Update: Here's an explanation from Hawaiian Airlines about why they've been doing this.
If you've taken enough flights on regional jets or props, you may have dealt with a case of "weight and balance," where passengers had to be reseated to balance out the weight on the plane. Typically this doesn't involve actually weighing passengers, but rather they're just using weight averages and then making sure passengers are equally distributed throughout the plane.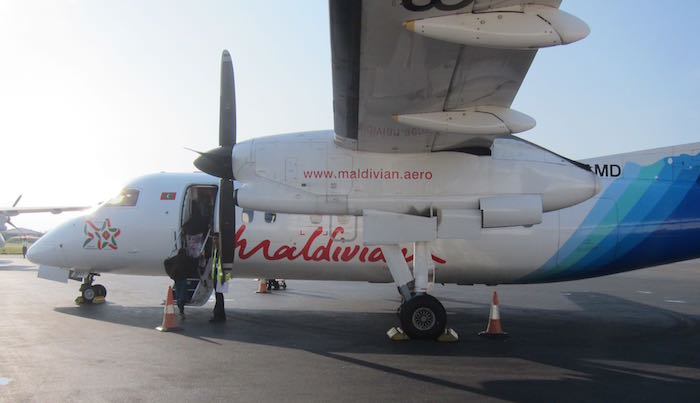 However, if you're on a small enough plane you may have dealt with a case where they actually do outright weigh passengers. Samoa Air, for example, charges passengers by the kilo. They claim it's the fairest system in the world, and they're quite proud of it. Admittedly they only operate a fleet of small props, so weight really is the limiting factor for those kinds of planes.

Well, American Samoa is once again making headlines for passengers and their weight, though this time around it has nothing to do with their own Samoa Air.
Hawaiian Airlines operates Boeing 767 service between Honolulu and Pago Pago, a flight that covers a distance of ~2,600 miles (which is less than half of the range of the 767). Hawaiian no longer allows passengers to pre-assign seats on these flights, and is instead weighing them at check-in before allocating seats.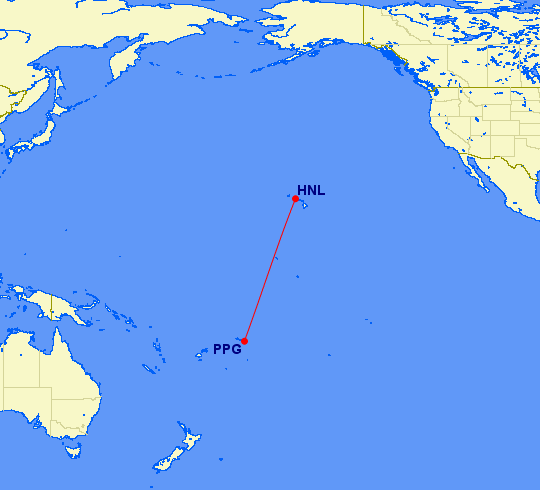 Why on Hawaiian's flight to/from Pago Pago specifically? Apparently because there's an obesity epidemic in American Samoa, and they need to control the weight and balance of the plane. Per BBC:
However, Hawaiian Airlines' decision may be driven by the fact that American Samoa is rated as one of the most obese countries in the world. Obesity in the Pacific Islands is said to be of epidemic proportions, with citizens developing a taste for cheap, imported fast food rather than their traditional diets. One in three Samoans suffers from type 2 diabetes as a result of their diet, America's NPR radio reported earlier this year.
Interestingly some people have filed complaints with the US Department of Transportation over this policy, questioning the rationale. Per RNZ:
An American Samoa businessman, who filed a complaint with the US Department of Transport against Hawaiian Airlines, questions the rationale the airline has given for their new ticketing policy.

"And of course Hawaiian is saying that 'yes it is a safety issue' but, you know, weight distribution …so have we been flying unsafe for all these years?"
Now, I'll be the first to admit that I'm also a bit surprised that a 767 could have weight and balance issues if passengers are disproportionately heavy. At the same time, I'm also not sure what incentive Hawaiian would have to do this other than safety. They have no reason to make the check-in process more complicated than they have to, so this is an area where I'd give them the benefit of the doubt. Then again, I'm not a frequent flyer between Honolulu and Pago Pago, so that's easy for me to say.
I'm curious to see what comes of this.
Do we have any Airbus/Boeing pilots here who can chime in on how much of a difference passenger weight can make on a 767 on a ~2,600 mile flight? Is this actually directly weight and balance related, or is there more to it, like Hawaiian trying to maximize the cargo load without exceeding the maximum takeoff weight?
(Tip of the hat to Point Me to the Plane)