Chinese Airlines have been growing their US route networks significantly the past few years, which has led to some cool new routes. For example, I quite enjoyed my Hainan Airlines flight from Los Angeles to Changsha, and my Xiamen Air flight from Seattle to Shenzhen (despite the great hard product, I enjoyed my China Eastern flight from Los Angeles to Shanghai slightly less).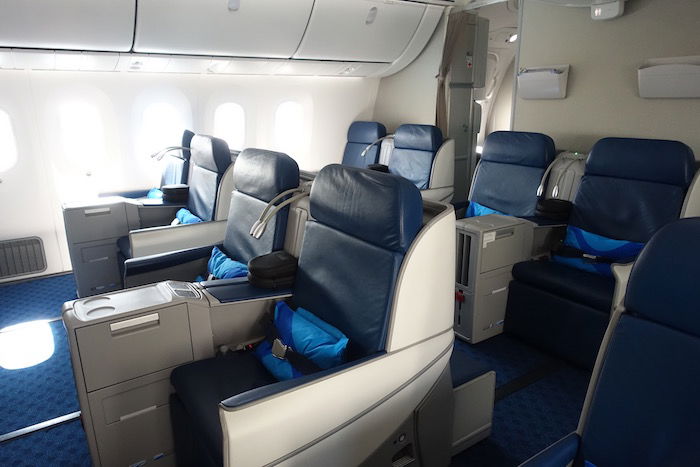 Xiamen Air 787 business class
Well, it looks like Los Angeles will soon get another Chinese airline. Per @airlineroute, Sichuan Airlines will offer 2x weekly flights between Los Angeles and Hangzhou, with connecting service to Chengdu. The flight will operate on Mondays and Thursdays with the following schedule:
3U8631 Chengdu to Hangzhou departing 8:10AM arriving 10:55AM
3U8631 Hangzhou to Los Angeles departing 12:55PM arriving 12:00PM
3U8632 Los Angeles to Hangzhou departing 2:00PM arriving 7:20PM (+1 day)
3U8632 Hangzhou to Chengdu departing 9:30PM arriving 12:20AM (+1 day)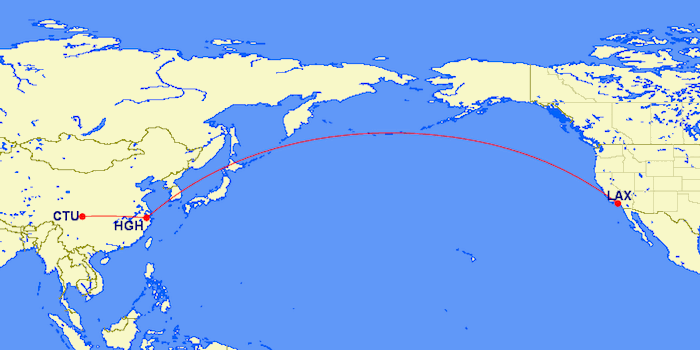 But here's the craziest part of this new route. This new route was initially announced a few months ago, though no details of the schedule had been announced. Now Sichuan Airlines is planning on launching this route just a few days from now, on October 17, 2016.
I'm not sure if they just totally forgot to put this flight on sale, and if they have to stick to their initially announced launch date due to some government regulations, or what. Given that tickets haven't been on sale until now, I can't imagine their first flight in a few days will be full.
Sichuan Airlines operates a fleet of about 100 planes, including four A330-200 and four A330-300 aircraft. Unfortunately Sichuan's A330 aircraft feature rather outdated angled business class seats, so this won't be a good hard product for the long journey.
Sichuan Airlines is based in Chengdu, though in this instance they're not even offering a nonstop flight there, so I'm not sure what competitive advantage they have over other airlines, virtually all of which offer a better hard product. For example, China Eastern already operates 3x weekly one-stop flights from Los Angeles to Chengdu via Nanjing (and they have an excellent reverse herringbone business class seat).
I'll be keeping an eye on fares on the route, and might just book it if I see any cheap business class fares. Unfortunately Sichuan Airlines doesn't belong to any alliance or have any useful partners as far as I know, though.
Bottom line
Sichuan Airlines' new route between Los Angeles and Hangzhou is a bit odd, given that it's apparently being launched with just a few days notice. As far as I know this is also the only flight operated out of LAX by a Chinese carrier without a flat bed product.
Overall it's pretty amazing how many nonstop options we now have out of LAX to China. There are nonstop flights to Beijing, Changsha, Guangzhou, Hangzhou, Nanjing, Shanghai.
What do you make of Sichuan's new flight between Los Angeles and Hangzhou?