Ramadan 2019 kicks off at sundown tonight (Ramadan Mubarak!), and this year it runs through June 4, 2019. Given that the "big three" Gulf carriers are all based in countries that generally observe Ramadan, I wanted to provide a quick rundown of what people should expect when flying these airlines over the next few weeks.
Those observing Ramadan typically fast during daylight hours, though those not observing are of course free to eat. However, some airlines also adjust their alcohol policies out of respect for this period.
For the Gulf carriers it's an interesting balance between respecting their "roots" while also serving non-Muslim international travelers, many of whom are traveling between non-Muslim countries, and simply using the Gulf as a connecting point.
Here's my understanding of what you should expect if flying Emirates, Etihad, or Qatar over the coming weeks (I've also in the past shared my experience flying Saudia during Ramadan):
Do Gulf carriers serve alcohol onboard during Ramadan?
Onboard Emirates, Etihad, and Qatar flights, you can expect it to mostly be business as usual during Ramadan. That's to say that alcohol should be served to all destinations except Saudi Arabia, which is the case year-round.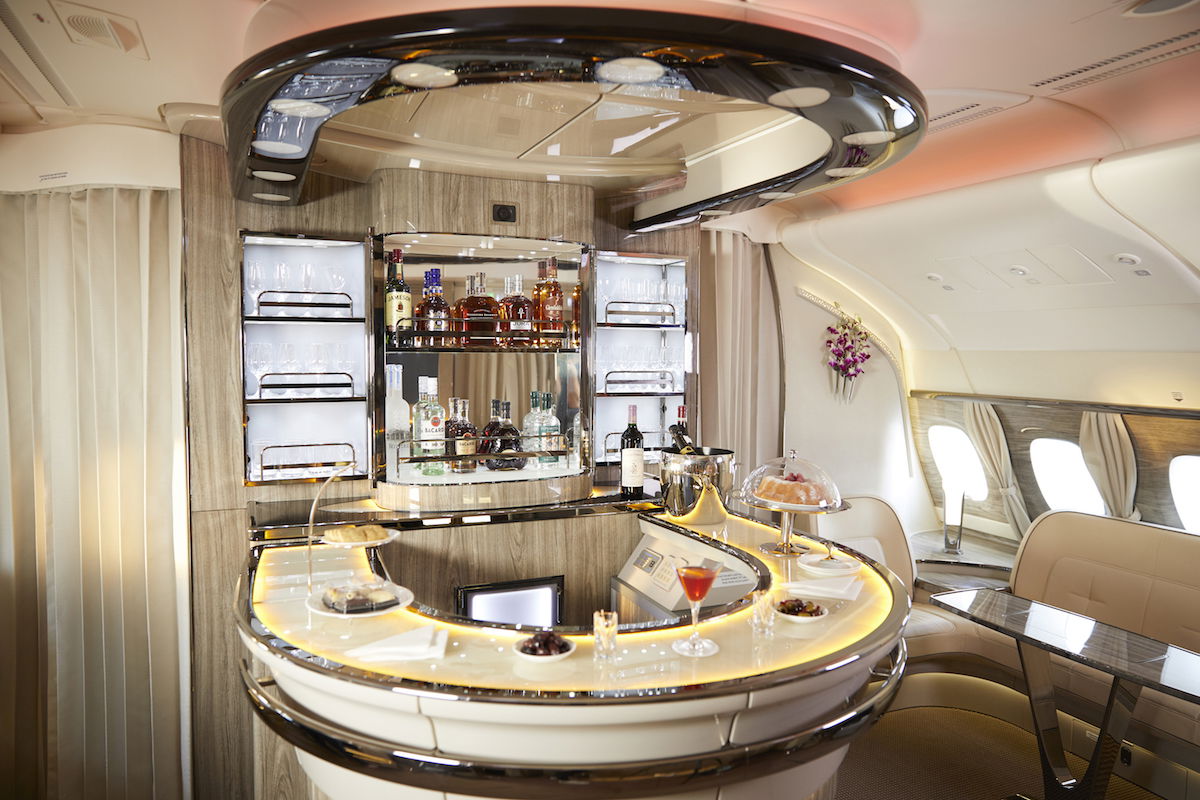 Emirates A380 onboard bar
You may notice some differences in how alcohol is served and displayed, though:
At the Qatar Airways A380 onboard bar, alcohol may not be displayed, but rather is likely to just be stored underneath the bar (at the Emirates bar it will be displayed as usual)
Some reports in past years suggest that on Etihad and Qatar, they'll pour alcohol in the galley for first and business class passengers, rather than bringing out the bottles and pouring at the seat
Some reports in past years suggest that Qatar won't serve alcohol on the ground as a pre-departure beverage, but rather only once the door is closed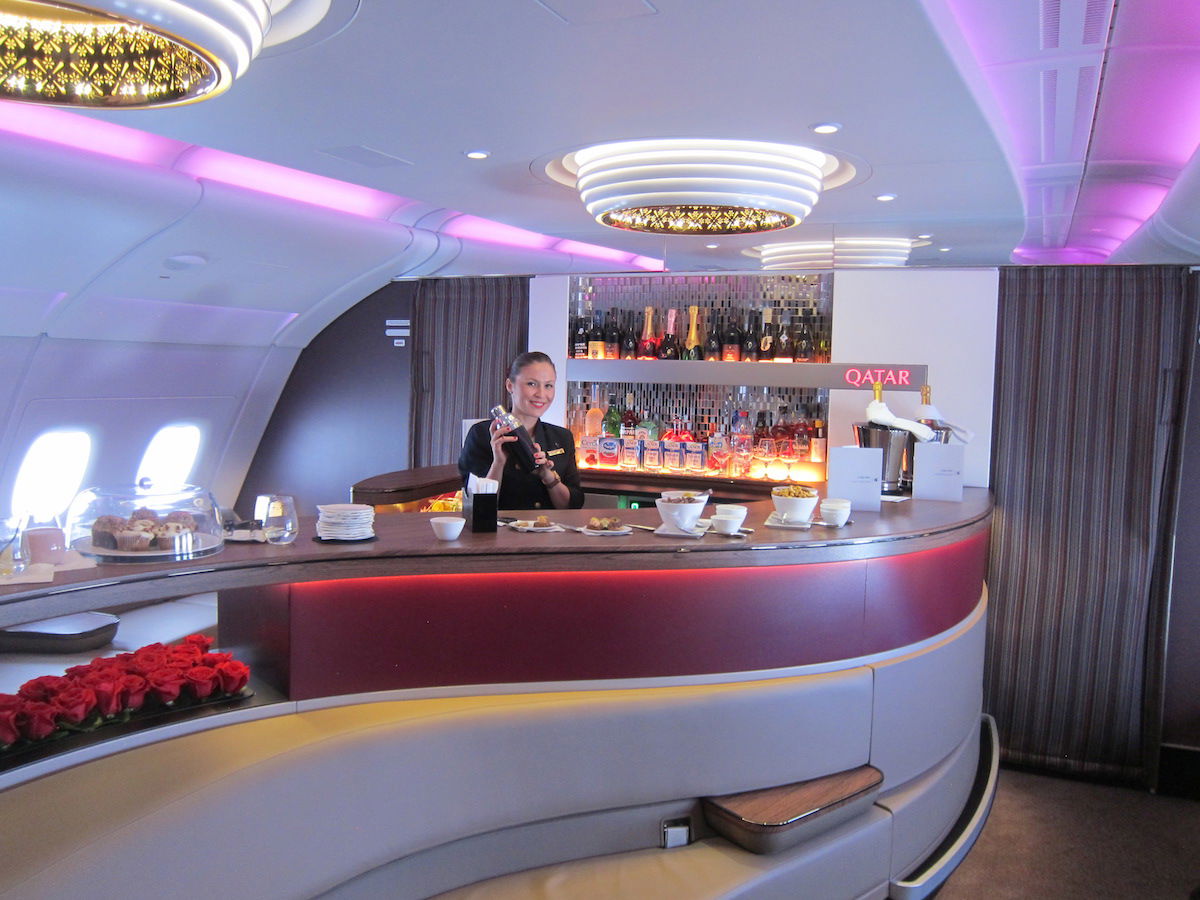 Qatar A380 onboard bar
Note that the last two points above seem to very much be crew dependent. I've had the opposite experiences on both airlines, and data points seem to be mixed. So don't be surprised to be denied an alcoholic drink on the ground, though it also doesn't hurt to ask.
These are all minor things, and for all practical purposes alcohol service should remain the same in the air.
Do Gulf carriers serve alcohol in lounges during Ramadan?
While not much changes in the air, the same isn't true on the ground.
Of the three carriers, Emirates is the only one that doesn't adjust their policies during Ramadan, including in their lounges in Dubai.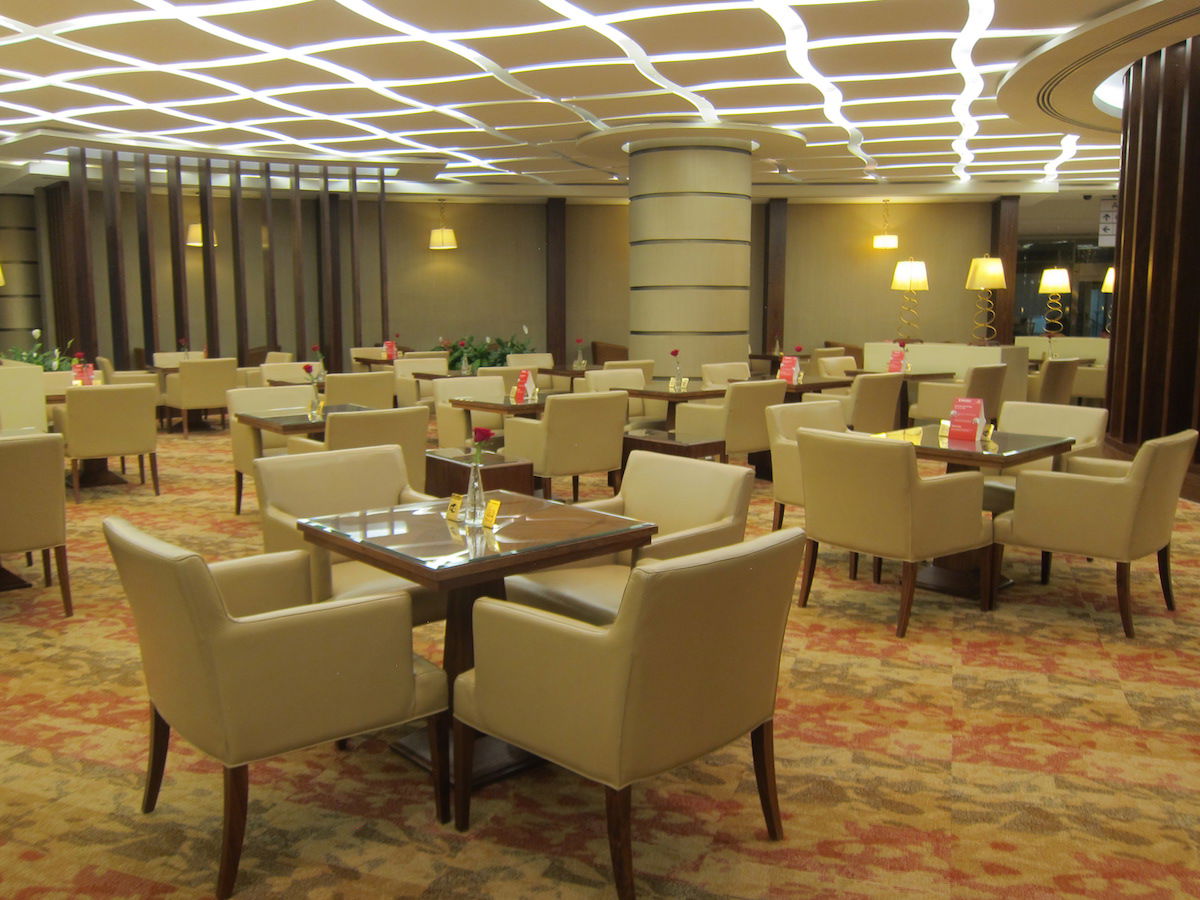 Emirates First Class Lounge Dubai
Etihad, on the other hand, will not display alcohol in their foreign lounges during daylight hours, and won't serve any alcohol during daylight hours in their Abu Dhabi lounges. Keep in mind that at this point Etihad doesn't actually have that many lounges abroad anymore, so it's possible that "The House" lounges they use at several airports will in fact have alcohol.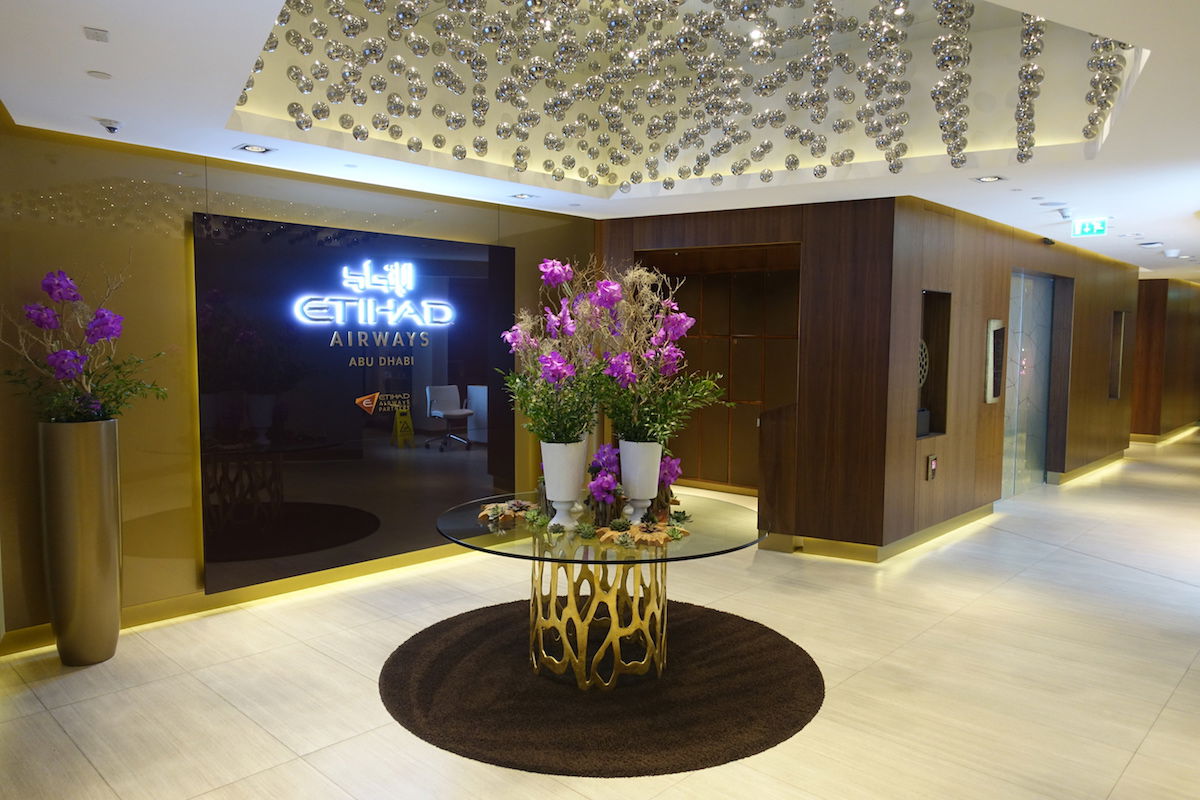 Etihad Airways First Class Lounge Abu Dhabi
Lastly, Qatar Airways is making the biggest change, as they won't be serving any alcohol in their Doha lounges through the end of Ramadan. Policies at outstation lounges seem to vary, with most lounges not displaying alcohol during daylight hours.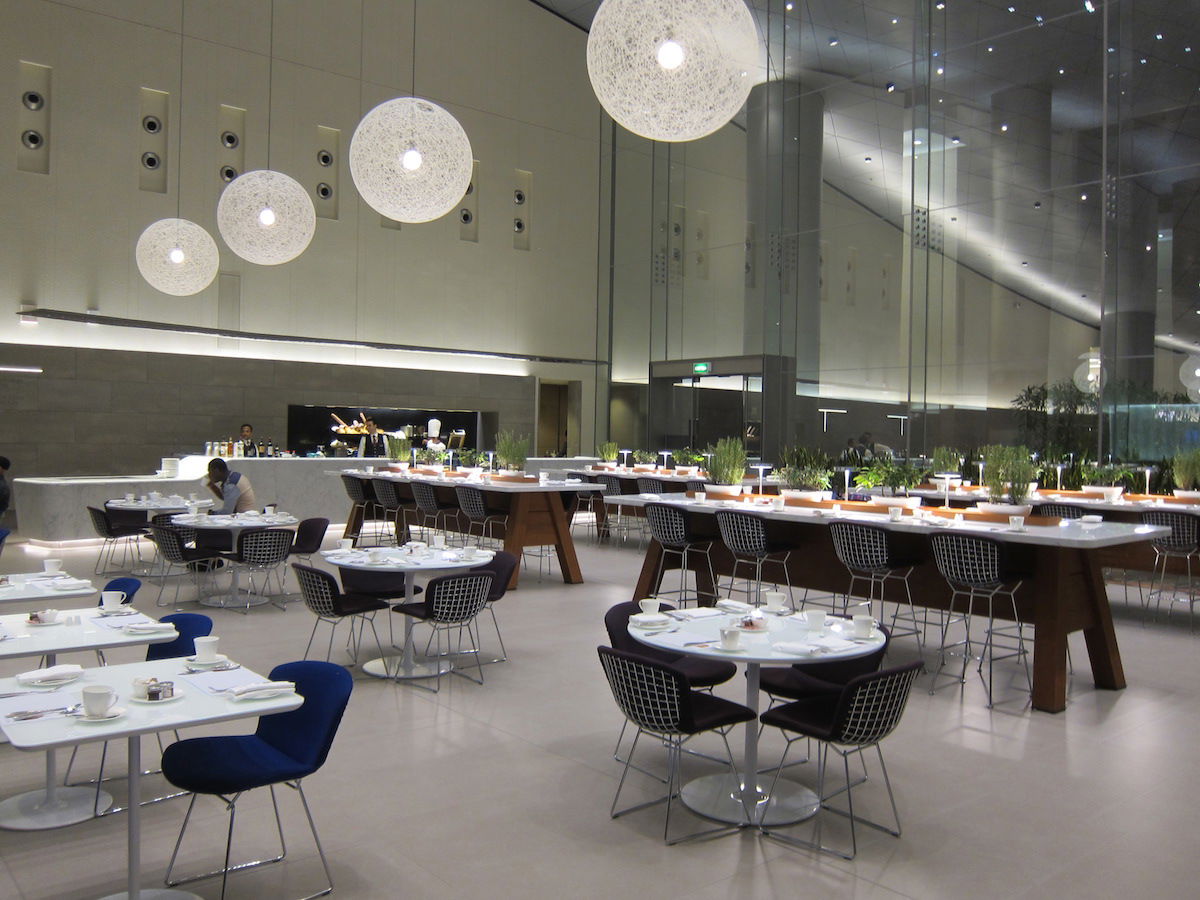 Qatar Airways Al Mourjan Lounge Doha
Bottom line
Of course this isn't a big deal, and I recognize airlines have to find a balance between respecting their Muslim roots and also serving the non-Muslim community. If you're looking forward to enjoying an adult beverage in one of the "home" lounges of Etihad or Qatar, you'll instead want to have an extra drink or two onboard.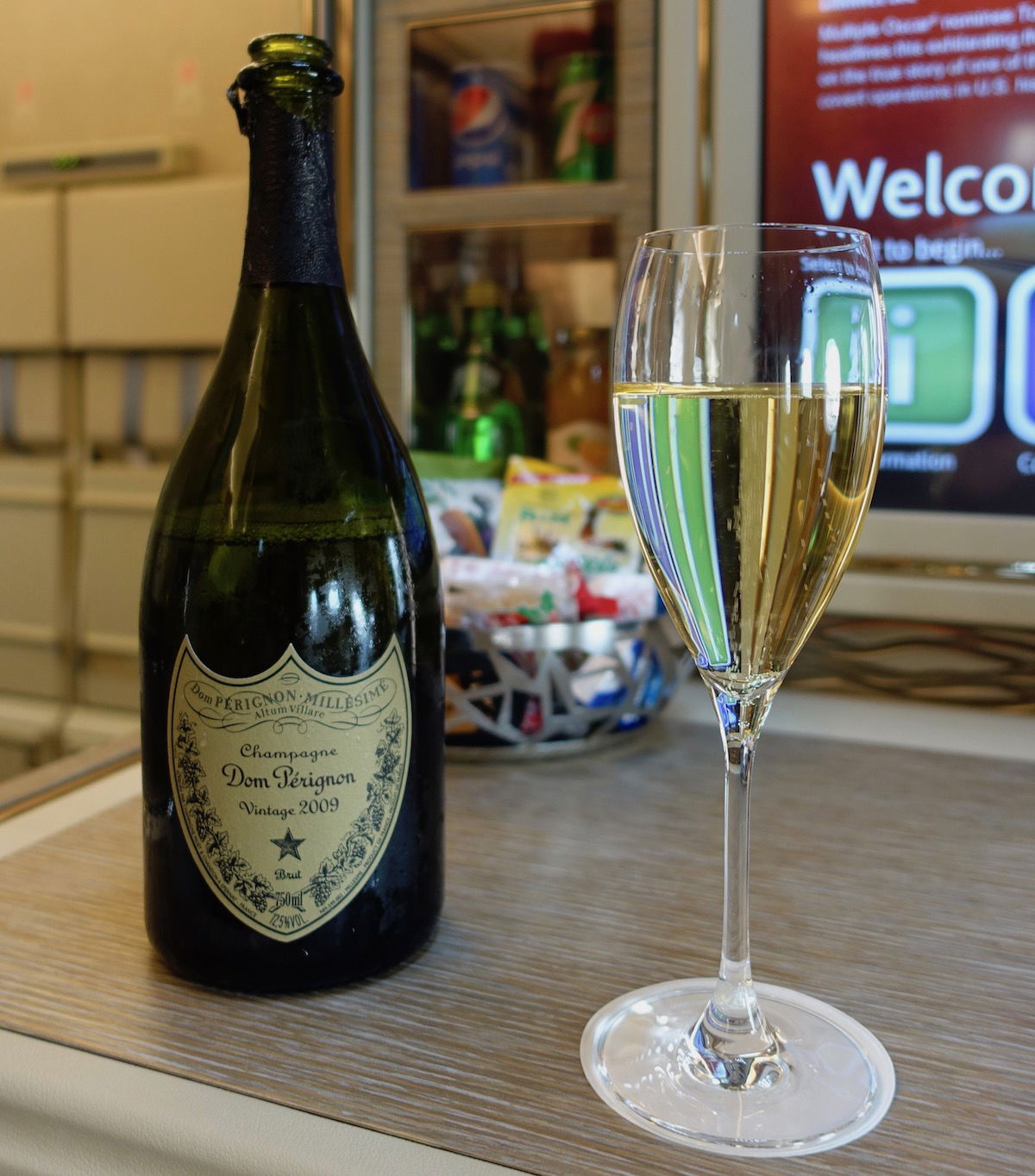 Those who are observing Ramadan are in the toughest position because of this, as there are different opinions as to whether or not you should fast on travel days during Ramadan.
For example, imagine a pilot flying a Dubai to Los Angeles flight, which takes 16 hours. Altogether someone taking this flight would experience over 24 hours of consecutive sunlight. This raises some safety concerns for pilots — is it really possible to be fully alert and sharp when you've fasted for that long?
Similarly, this can also present some challenges for crews to serve Iftar (the traditional meal served during Ramadan at sunset). This means that crews during Ramadan have to provide several meal services, accounting for the needs of both Muslim and non-Muslim passengers.
Sometimes they'll have to serve a meal either in the middle of the flight or just a few minutes before landing, based on when the sun sets. For example, a couple of years a Saudia flight attendant explained to me that they had to do five different meal services on a Saudi Arabia to US flight due to Ramadan.
If you fly one of the Gulf carriers during Ramadan, please report back with your experience!