Those of you familiar with transcontinental travel in North America are generally well aware that there's really no ideal option for traveling from west to east.
There are essentially four schools of thought on flying west to east:
I generally prefer to leave early in the morning, which usually means I'm deprived of sleep the night before, but at least arrive at my destination in the mid-afternoon. Most of the major airlines have a flight in the 6:00am hour leaving the West Coast, arriving to the East Coast before 3pm. You don't get the whole day at your destination, but you at least get the late afternoon and you're there in plenty of time to get ready for dinner, an evening out, etc.
The bulk of West-to-East flights tend to leave mid-morning or so, arriving after 5pm East Coast time and often quite a bit later. I prefer these flights less because, while I'm getting a better sleep the night before, I'm essentially "missing" an entire day on the plane, and not even making it to my destination in time for a dinner reservation.
My next best preference after an early morning flight would be a mid-to-early-late afternoon flight, which allows me to put in at least a semblance of a workday in California and generally puts me on the East Coast around midnight or so, which is late, but at least allows me to sleep in a real bed when I arrive.
I personally dread the redeye but it certainly does make logistical sense for many people and is, in some cases, unavoidable. You have your full day, you fly while you'd otherwise be sleeping in bed, and you land just after dawn on the East Coast, with an entire day ahead of you. It's by far the worst option for sleeping (even if you can manage to conk yourself out in-flight, you'll only get a solid 4 1/2 hours at best).
Logistically speaking, there's a void in the flight schedule for eastbound departures from the mid-afternoon until the late evening, when the early redeyes start to take off for arrival the next morning, simply because it makes little operational sense to land in the East Coast in the middle of the night.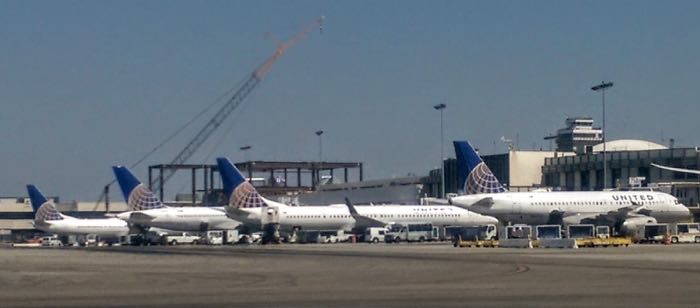 Anyway, I happened to be checking flights for around the holidays in December, and noticed a flight that could best be described as an "outlier" (which, unsurprisingly, had plenty of award seats on United).
In December, United flight 783 departs Los Angeles at 6:49pm and arrives at Washington Dulles at 2:37am.
Is it supposed to be a late-afternoon flight marketed at those wanting a full workday but the opportunity to sleep in a bed in their destination that "same night"?
Or is it marketed as a super-early redeye?
Maybe I'm more surprised by this flight schedule than I need be, but it seems like a flight that's convenient to no one. Seems like you could still accommodate those working a full day with a ~6pm departure, which would at least put you at Dulles before 2am.
I did some cursory research and this appears to be the latest-departing eastbound flight from the West Coast which isn't a redeye. If any OMAAT readers have seen even later non-redeye flights, please chime in!
Other airlines have early-morning arrivals (there's an American flight from LAX to Boston that lands at 2:15am, and a United flight to Newark that lands at 2:09am) but for some reason landing at nearly a quarter to 3am strikes me as useless, especially since Dulles is a solid 40 minute drive from anywhere civilized.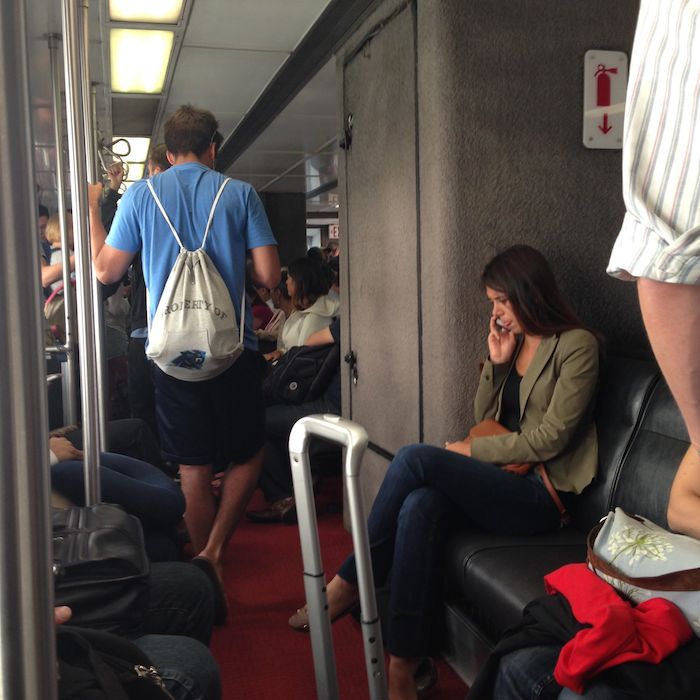 (Not to mention that landing at the United gates at Dulles means a long walk to the train or a godforsaken mobile lounge ride to the main terminal, so tack on another 15 minutes for that.)
I realize a ~2:45am arrival is doable for many people, but for me it seems very odd for a domestic route.
Does this flight make sense to you? How do you prefer to fly West to East in North America?