Back in the day, American was among the most generous airlines when it came to releasing saver level premium cabin award space on their own flights, both domestically and internationally. At times it was almost bizarre how much award space they had.
American has gotten much stingier with award space
Unfortunately that has slowly changed over time, to the point that they don't regularly release premium cabin longhaul international award space anymore. I wrote about this back in October 2013, and it has gotten even worse since then.
In many cases they won't make saver level award space available even day of departure with a completely empty cabin.
It's particularly bad to Europe, where I almost never see any award space on American metal. That's especially frustrating given that the main alternative for oneworld transatlantic travel is British Airways, and they impose hefty fuel surcharges on award tickets.
American once again releasing saver first & business awards to Europe!
Anyway, it looks like something has changed in the past few days, because American is once again releasing saver level first & business class transatlantic award seats.
As a general rule of thumb:
There are a few dates with first & business class award space over summer
There's tons of award space starting in the fall (around September)
Generally there are at least two award seats per flight
There's space in business class on all aircraft type, though no 777-300ER first class awards
For example, every single date in October has saver level business class award space nonstop between New York and Paris:
Over half of dates in October have saver level business class award space nonstop between New York and Milan:
Keep in mind both of those routes are primarily operated by 767-300s, which are slowly being reconfigured with American's new business class product (just make sure the seatmap shows as being in a 1-2-1 configuration).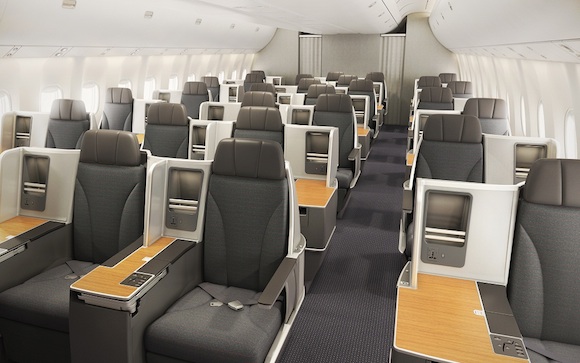 American's 767-300 business class
Even the nonstop flight between Los Angeles and London has business class award space most dates in the fall, and that flight is operated by a 777-300ER with the new business class seat: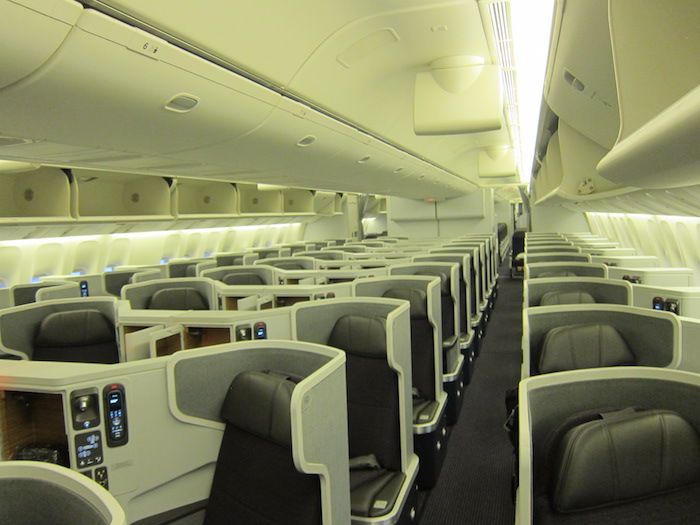 American's 777-300ER business class
There's also tons of first class award availability, though only on the 777-200, and not on the 777-300ER (keep in mind the 777-200s are slowly having first class eliminated in favor of a new, fully flat business class).

American's 777-200 first class
Here's what availability looks like between Dallas and London:
Cost of American awards to Europe
As a reminder, for one way travel between the US and Europe American charges 50,000 AAdvantage miles for business class or 62,500 AAdvantage miles for first class. And there are no fuel surcharges. Is it the most aspirational redemption in the world? No, but it is nice to see American release some saver level award space on their own metal to Europe.
Here's to hoping this reasonable amount of award space is a permanent change.
Bottom line
As I've always said, the lack of premium cabin award space on American was never much of an issue for me, given that I far prefer redeeming my miles on Cathay Pacific, Etihad, etc. That being said, there's no denying that this is great news.
Add it to the amount of transatlantic business class award space that US Airways has been releasing to Europe lately, and no one has an excuse for not being able to redeem AAdvantage miles to Europe this year without fuel surcharges!
(Tip of the hat to Max)