This isn't quite as scandalous as it sounds, but it does still counter the trend in the industry…
Garuda Indonesia flight attendants will stop wearing face masks
Virtually all airlines in the world require flight attendants to wear face masks. That has been the policy at Garuda Indonesia since the airline resumed operations after the pandemic, but that will soon be changing, as reported by Malay Mail.
The reason? Because the airline has received numerous complaints from passengers, who took issue with not being able to see flight attendants' expressions while being served.
According to Garuda Indonesia's CEO, Irfan Setiaputra:
"Many of Garuda's adult passengers have been complaining about our stewardesses wearing masks. The passengers cannot tell if they are smiling or frowning."
He wants flying to be a pleasurable experience, and doesn't want passengers to feel like they're in an ICU:
"We do not want passengers to board the plane feeling unhappy or stressed out, or thinking, 'oh, is this an ICU?' when they get on. Everyone wearing personal protective equipment (PPE), covered from head-to-toe, that's not right."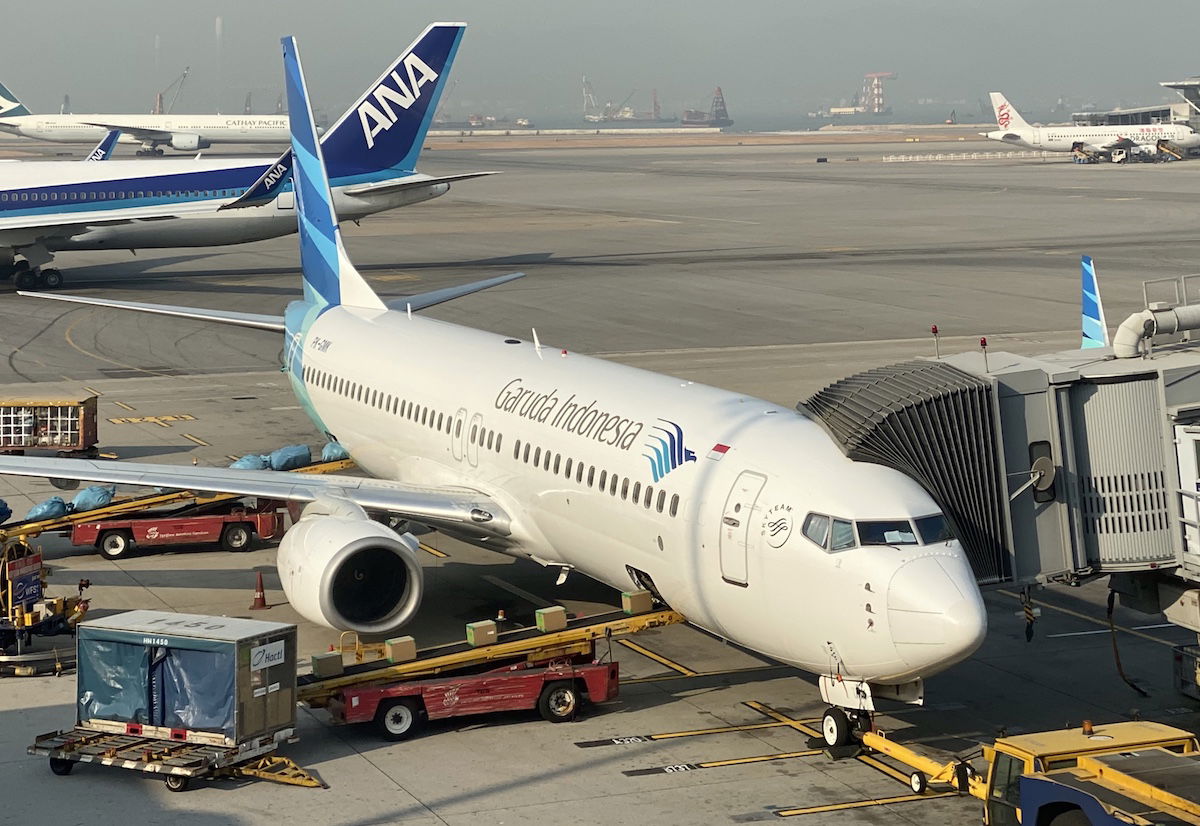 Passengers have complained about Garuda Indonesia crews wearing face masks
Flight attendants will likely wear face shields instead
The reason this isn't as scandalous as it might sound at first is that the airline isn't completely compromising safety.
The plan is instead for Garuda Indonesia flight attendants to wear face shields in place of face masks. That way there's still some protection, but passengers can also tell if flight attendants are smiling or frowning.
This also caused me to start researching the relative effectiveness of face masks vs. face shields. This obviously isn't my area of expertise, though based on my brief online searches (and please correct me if I'm wrong):
There aren't conclusive tests one way or another about whether face shields or face masks are more effective when it comes to preventing the spread of coronavirus
Face shields are a good option because of how easily they can be produced and reused, they're seemingly more effective than many homemade face coverings, and they're more comfortable
For face shields to be most effective they need to extend below the chin, cover the ears, and there should be no gap between the forehead and the shield's headpiece
We've seen some airlines require crews to wear face shields and face masks, though I can't think of any other airline that just requires flight attendants to wear face shields.
Ironically Garuda Indonesia requires passengers to wear face masks, and face shields aren't considered an acceptable alternative for passengers.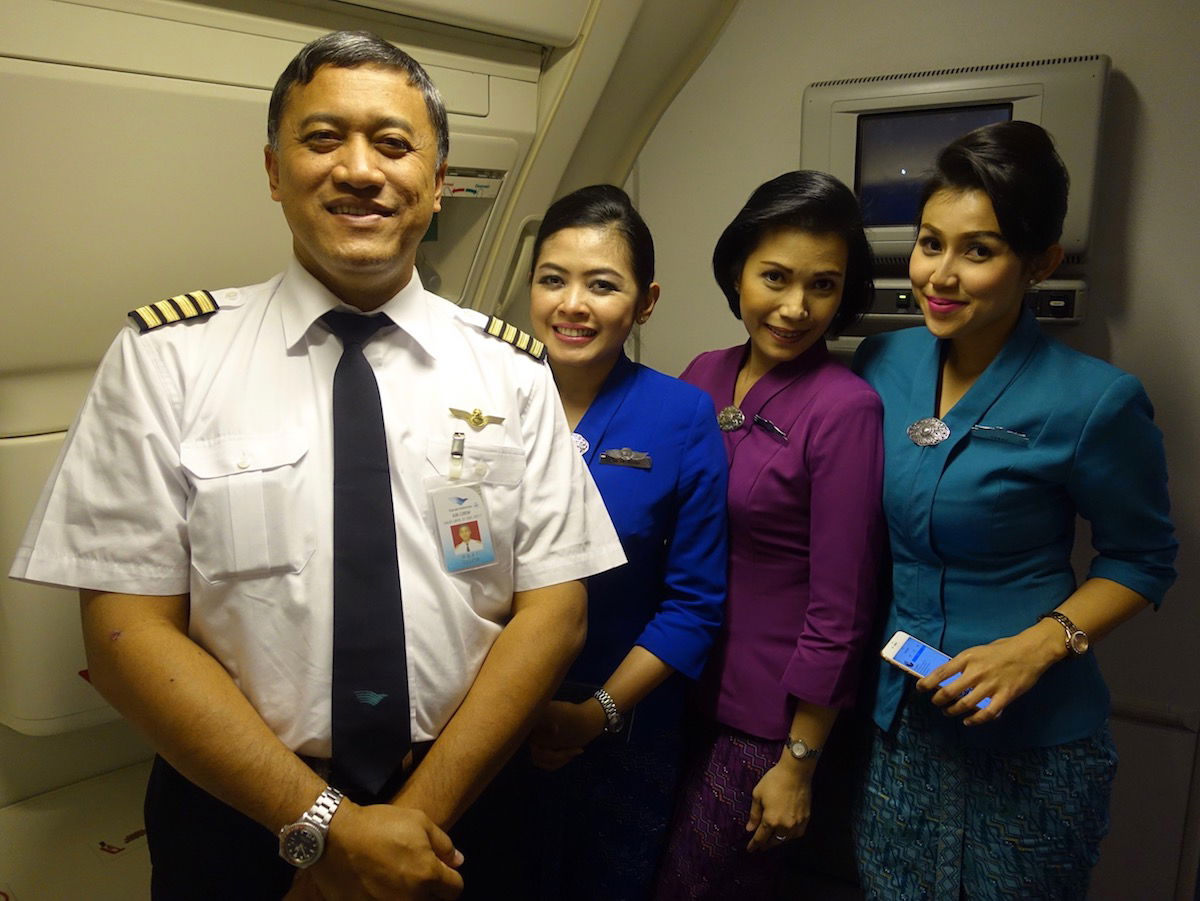 Garuda Indonesia employees will wear face shields instead
Do people not have better things to complain about?
In fairness, Garuda Indonesia is known for the world-class service of their crews. I guess passengers have higher expectations of getting smiles from crews. On US airlines I almost don't mind face masks, since I at least don't have to be reminded that the crews aren't smiling. 😉
That being said, anyone who is complaining to the airline during a global pandemic about not being able to see flight attendants smile is a complete dingbat, in my opinion.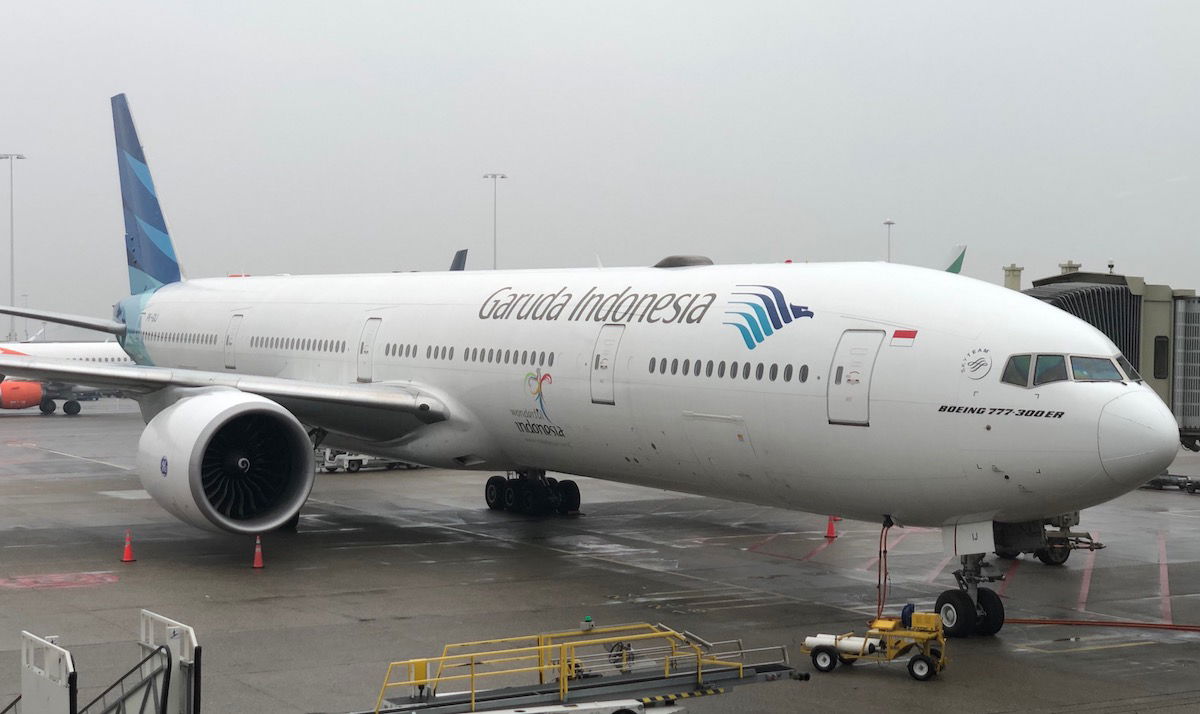 Is this really what people should be complaining about at this point?!
Bottom line
Garuda Indonesia flight attendants will start wearing face shields rather than face masks due to customer complaints. Apparently customers weren't happy that they couldn't see flight attendants smiling, which seems like an outrageous complaint in this era, but…
Anyway, if face shields in fact work as well as face masks then this maybe isn't a bad long-term alternative in general, given the benefits of face shields. That being said, it doesn't seem like there's conclusive evidence there, and for the time being, we're seeing many airlines requiring flight attendants to wear both face shields and face masks.
What do you make of Garuda Indonesia's shift from face masks to face shields?