Oh Garuda Indonesia. Before I get into this post, let me say that Garuda Indonesia is an airline with amazing employees and horrible management. Airline executives have a different cockamamie idea every week.
Unfortunately we've seen quite a bit of corruption among the company's leaders. Garuda Indonesia's CEO from 2005 to 2014 is serving an eight year jail sentence, while Garuda Indonesia's most recent CEO was fired for smuggling motorcycles into Indonesia on a delivery flight.
Executives at the airline seem more motivated by lining their own pockets, than doing what they can to make the airline profitable.
With that disclaimer out of the way…
Garuda Indonesia plans long haul Bali flights
You wouldn't expect this to be the time where airlines and governments would talk about launching money-losing routes, but that's exactly what's happening in Indonesia right now.
As a matter of fact, the government of Indonesia and Garuda Indonesia are allegedly planning on launching money-losing routes specifically because of the current pandemic.
The Jakarta Post reports that Garuda Indonesia is in talks with the State-Owned Enterprises (SOE) Ministry and the Tourism and Creative Economy Ministry regarding launching long haul flights from Bali.
Under this plan, Garuda Indonesia would operate long haul flights out of Bali, rather than the current strategy of operating long haul flights out of Jakarta. Not only that, but the airline would significantly increase the long haul flights it operates, flying nonstop from Bali to cities like Los Angeles, San Francisco, Paris, and Mumbai.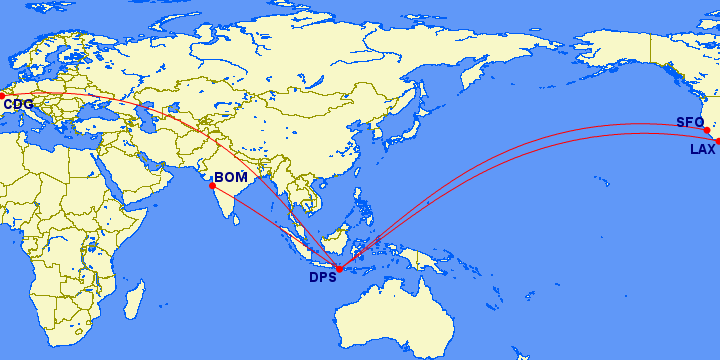 According to Garuda Indonesia's President Director, Irfan Setiaputra:
"Garuda and the Tourism Ministry have agreed that the only way to boost foreign tourist visits is by introducing direct flights to Denpasar. Hopefully, we can make it through this crisis and start direct flights from countries that have large spending capabilities.

We'll also fit the schedule to accommodate tourists with morning arrivals and evening departures, so they can spend most of their time on the island."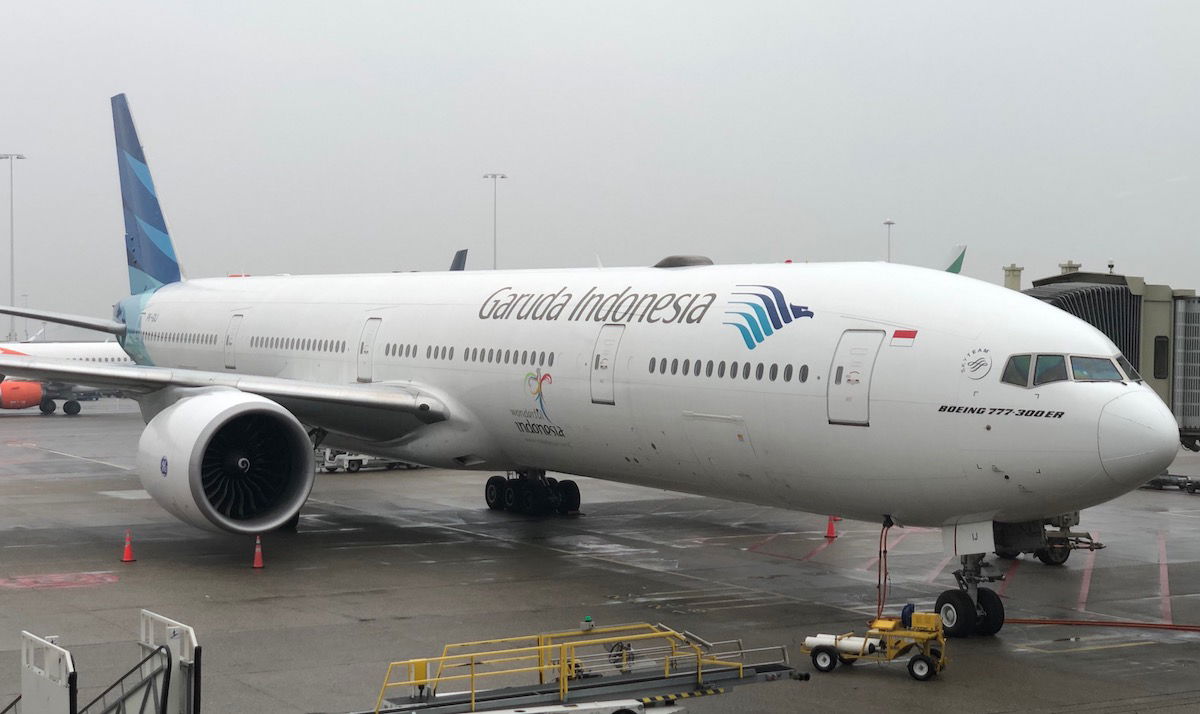 Garuda Indonesia could operate long haul flights from Bali
Garuda Indonesia would lose money on these routes
Over the years we've seen airlines propose so many routes that are completely unrealistic. "Hey, we'll launch a nonstop Sarasota to Kota Kinabalu route with an A380, it'll be great." As you'd expect, they almost never happen.
The reality is that there's no way Garuda Indonesia would make money with these flights:
We're talking about some ultra long haul flights here, which are difficult to make money on during the best of times
For an ultra long haul route to work on a legacy airline you need high paying business travelers, and you don't have many of those in a leisure market
Perhaps the biggest issue here is that some of these routes can't even feasibly be operated nonstop; for example, Los Angeles to Bali wouldn't be possible nonstop with a 777-300ER without a significant payload restriction
What I at least have to give Garuda Indonesia credit for is that the company has acknowledged that these routes would lose money, and that's okay:
"Because if a Parisian, a Frenchman spends US $10,000 on his vacation in Bali, there is no problem if Garuda loses US $500 per passenger, because we can get US $10,500 in this country."
Kudos to Garuda Indonesia for at least having realistic expectations.
In general I think there's huge economic value to having direct air access to markets. However, I'm not sure Bali's tourism problem is the lack of direct flights from the US:
The question should be how many incremental travelers would come to Bali because there's a direct flight, who wouldn't otherwise be willing to connect
More importantly, how much more do these travelers spend than others; arguably Bali doesn't have a shortage of tourists, but rather has a shortage of tourists spending a lot of money in Bali

Garuda Indonesia's 777-300ER business class
Bottom line
Garuda Indonesia is allegedly considering launching nonstop flights between Bali and the US. I give this about a 1% chance of actually happening.
I can appreciate the logic in general, and at least respect that the company acknowledges the routes would lose money. Even so, I don't see this happening. And that's particularly true when you consider that Los Angeles to Bali wouldn't even be possible nonstop with any plane that Garuda Indonesia has. 😉
I could in general see merit to shifting some flights from Jakarta to Bali, though…
What do you make of Garuda Indonesia considering nonstop long haul flights to Bali?